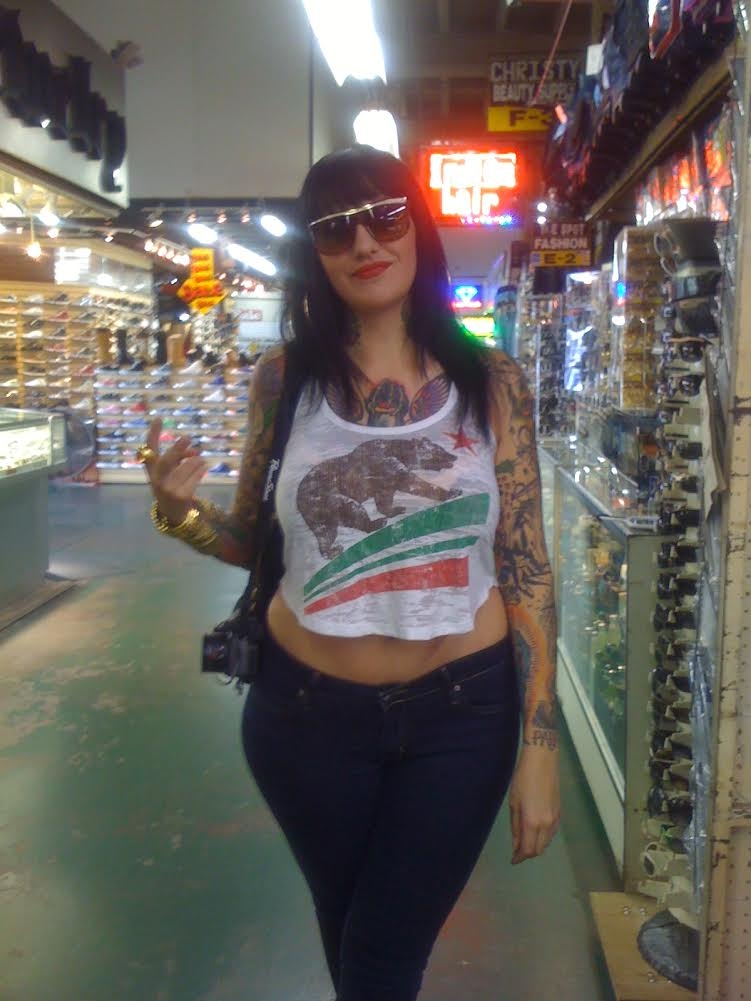 #MyBodyStory is a weekly series of reader submitted pieces about what it's like to live in your body.
If you have a story to share, please email : [email protected]
Remember, every body has a story.
Please Note: The opinions expressed in #MyBodyStory articles are the writer's own.
---
And now, without further ado,
Here is Shauntay's story.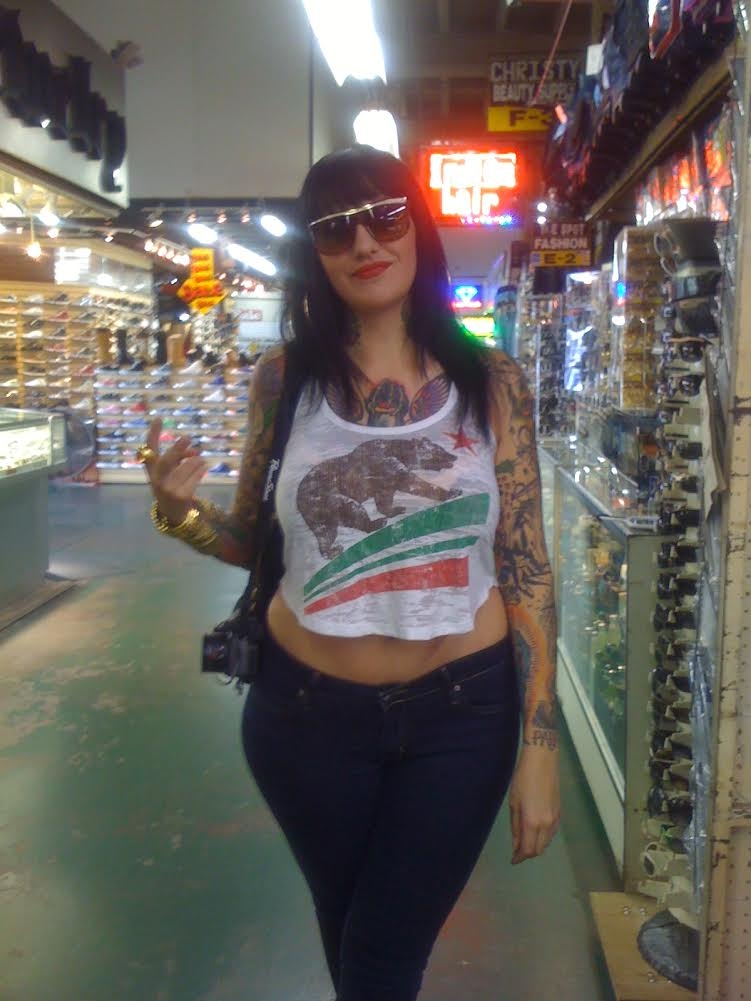 Wow…where do I start?
Now that I am sitting down and thinking about it, I realize that being aware of my body has been the center of my life…my entire life.
My body issues started when I endured sexual abuse as a young child. (I would have never said that out loud until a couple of years ago.) The turmoil with my body progressed as a I became a teenager, growing up in the era of fabulous supermodels like Linda Evangelista and Cindy Crawford. Seeing them strut around in the George Michael "Freedom" video was insane to me back then.
By my freshman year I was a very shy, underweight teenage athlete. At 14 years old I was 5'10 and weighed 115 pounds. I constantly had coaches and teachers asking if I was okay due to how thin I was. But I would also have people constantly asking me if I was a model. I was too thin to be healthy, but I was also beautiful? It was confusing. But the truth is, when my teachers and coaches would ask if I was okay and I would say "yes," I really wanted to tell them the truth, that I just didn't feel good. Unfortunately I wasn't able to articulate everything I was feeling back then. I didn't have an eating disorder but I also couldn't eat much when I was stressed out, and I was stressed out all the time.
I grew up in an area that was heavily gang infested. We would get locked down in school because there would be shootings going on outside. Everyone, including me, was at risk of some type of physical harm every day. Our bodies were never safe from injury. Sadly, that was the easier part of my life to deal with. My home life might not have been hell but it definitely wasn't heaven.
I grew up with two addict parents. My mother was in recovery, but my father was deeply in and out of heroin use my whole life until his passing from it. From a very young age and up until my late teens, I had to travel to rehabs, prisons and sketchy drug houses to see him. I now know that by the time I hit my teenage years, all I wanted was external validation due to my early sexual abuse and stressful home life. And at 15, this need for validation made me a target to an older man.
I was 15 when we met and he was 20. He was my first real deal relationship and sexual experience, and as a result, I became a mother at the age of 18. After the birth of my son, I weighed about 130-140 pounds. My son's father constantly told me that I needed to lose weight and began cheating on me. I'm sure the number of women he cheated on me with is more than I can even fathom.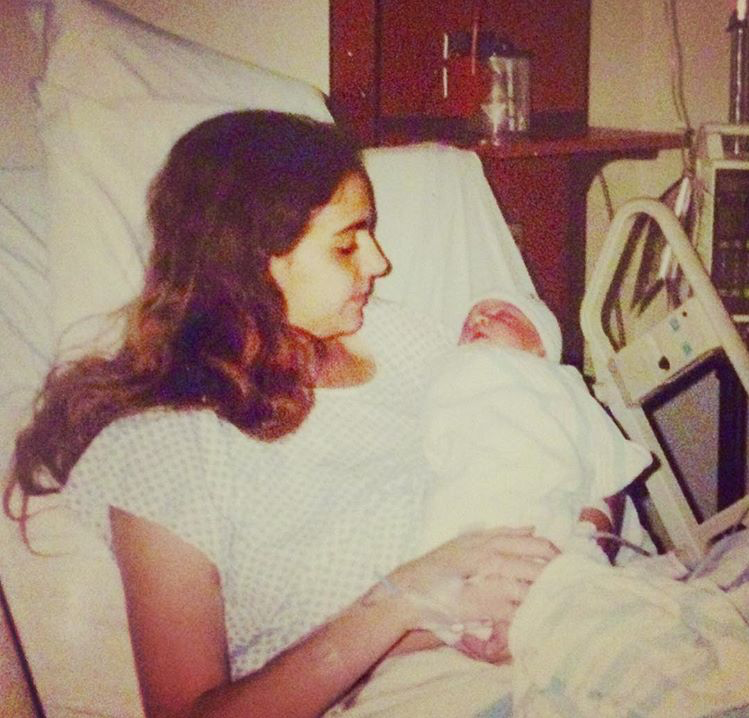 As a young girl, all of this life trauma diminished my sense of self to almost nothing. When I see pictures of me from back then, I look so thin, and I wonder how that young girl was able to survive. My life has been exhausting. But by some miracle, unlike most of the people I grew up with, I didn't end up in prison, I didn't use drugs, and I didn't join a gang.
With my son, life became full steam ahead. I was now a single mother with a full-time job and full-time school. I was in a couple of long term relationships through my 20's, but each of those men physically and mentally abused me. Also as a young mother, I was judged, a lot! I was treated like a tarnished, easy, undateable body who's only good for one thing…sex. Throughout my life, my weight has always reflected my stress, and my weight during these relationships was no different. I looked sickly from the weight loss. But of course I would regularly get the comments of "you've lost weight you look great!" Those people had no idea about what was really going on in my life.
It wasn't until I turned 30 that I began realizing I wasn't just a body, a sexual object, or something to own. It was around this time that I started my career in the field of Social Work as a substance abuse counsellor. I began assisting young women, helping them with their battles of abuse, eating disorders, depression, and addiction. And it began to help me heal the young girl inside of me who was struggling through so many of the same issues. Little did my clients know that they were helping me as much as I was helping them. But even while I was trying to heal, I was still treated like a sexual object. I was often hyper-sexualized by clients and staff. One time my female boss told me that I should wear shirts that go past my elbows so I would stop "distracting" the male clients.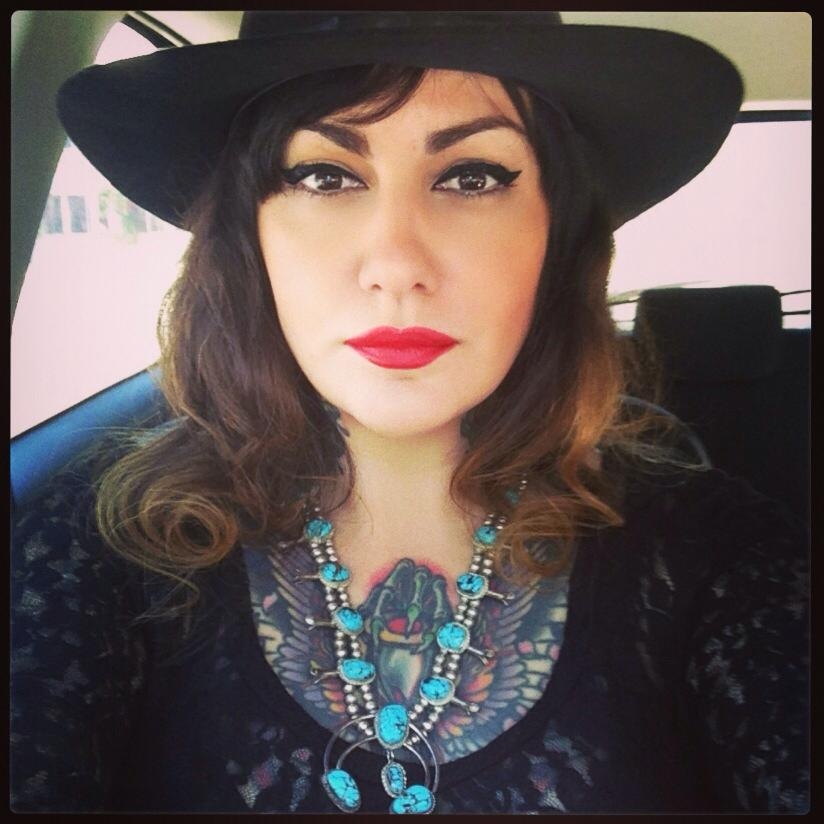 As a young woman who endured abuse of all kinds, I often only saw myself as the body I inhabited, no matter if I was the shy underweight athletic girl, or the young single mother, or the heavily tattooed woman. I have always felt uncomfortable about my body, even when being drowned in compliments. There was a period of my life where I modeled for a while. I ended up in books, calendars, magazines, and art, but I still didn't feel good about myself. I was still self-conscious and the modeling wasn't changing my past or taking away my pain.
I've always had a large booty. My friends like to call it a "badunkadunk!" So from a young age my body has been over-sexualized. I thought being treated like a sexual object was just something I would have to deal with my entire life, but I was nowhere near prepared for the kind of unwanted sexual attention I would get from being covered in tattoos…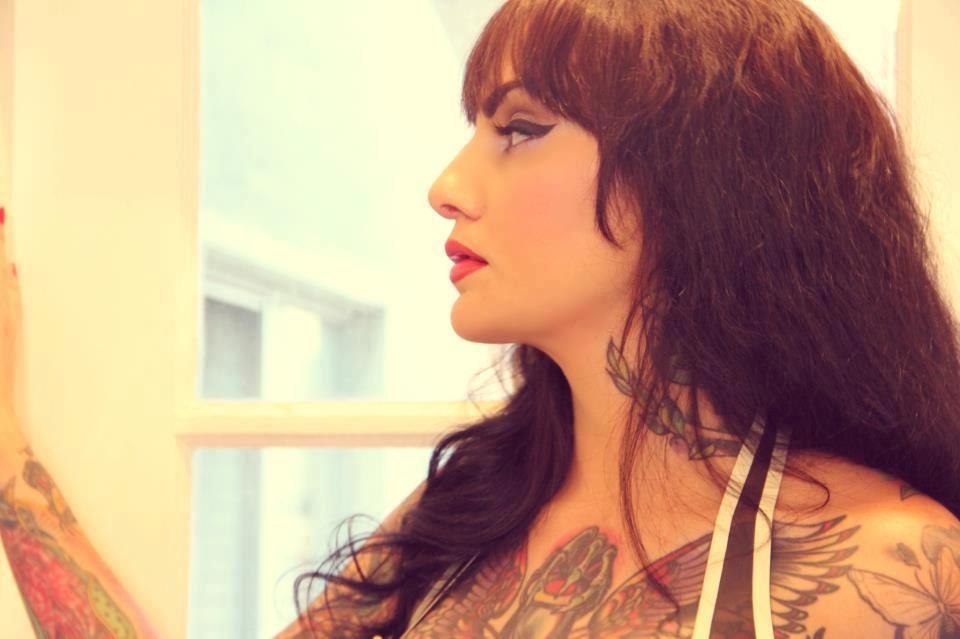 I started acquiring tattoos at a young age because I grew up in a family of heavily tattooed people who viewed tattoos as art. Having tattoos with the combination of my height, my now much curvier body, and my badunkadunk…I feel like I can't escape being turned into a sexual object by everyone. It's as if people think they have a free pass to grab me, touch me, and say anything they want about my body because I have tattoos. I can't even count the number of times I've heard, "What do your parents think?" or "You would be so pretty without those!"
While I know in my mind that loving my body starts with me, I'm still fighting to love it. I've done a lot of work, but I know I still have a ways to go. I'm almost 38 now. I'm heavier than I have ever been, I now have fibromyalgia, and I still struggle. But I have also successfully raised a thriving 19-year-old son on my own, and I don't weigh myself anymore. And I don't mind my stretch marks…most of the time.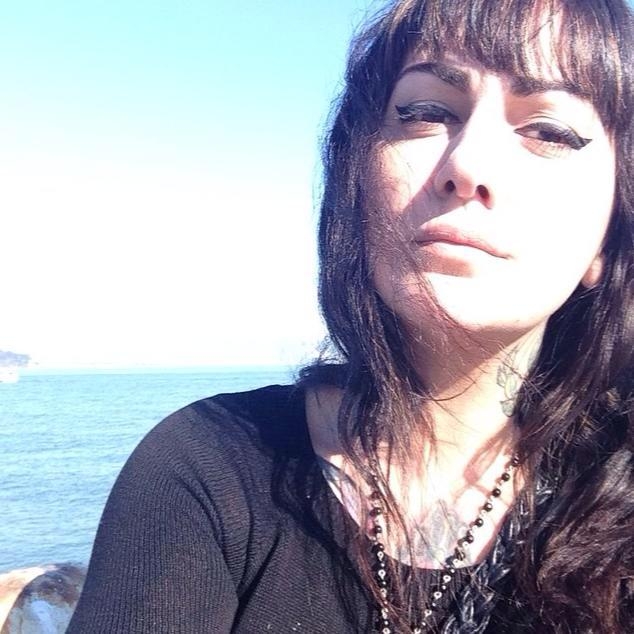 When I look down at the belly that I have now, or wish my thighs were smaller, I have to remind myself that the light at the end of the tunnel is shining more brightly than it ever has, and I try to say to myself:
"Happiness is happening. The dragons have been bled. Gentleness is everywhere. Fear's just in your head."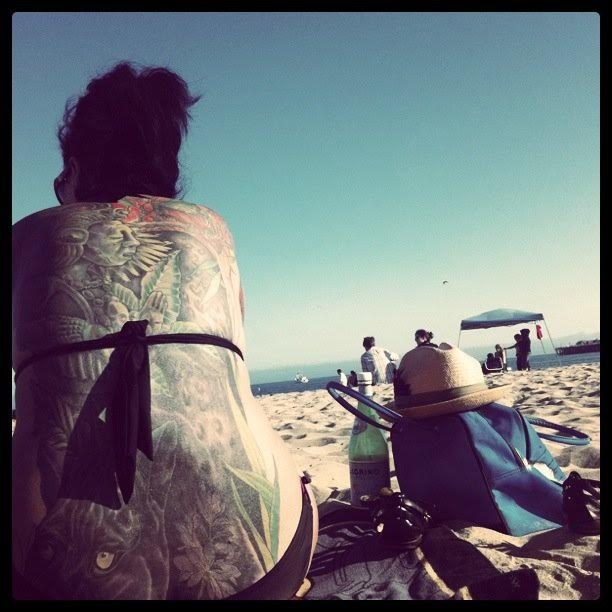 THANK YOU,
-Shauntay