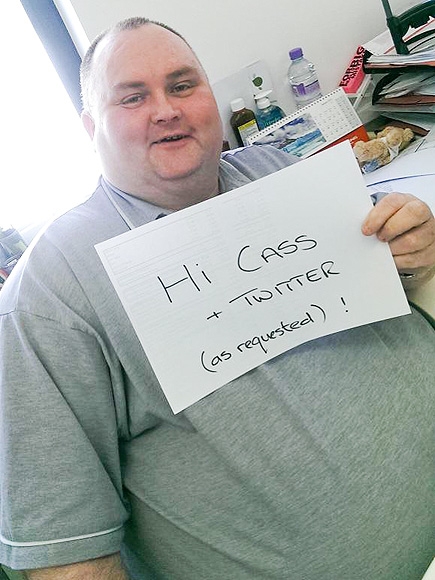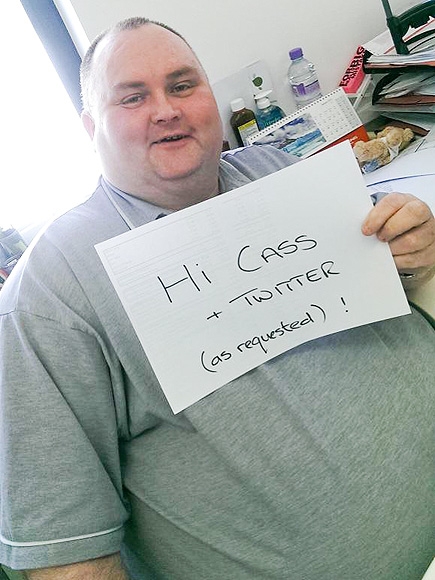 WHOO HOOOOOOOOOO!!!!!
This is why I freaking LOVE THE INTERNET SOMETIMES!!!!
For those of you who don't know who Dancing Man is, here's a little Hotpants recap :)
---
A month ago, a photo of the man above was posted to an online messageboard.
Here's the screenshot of what was posted: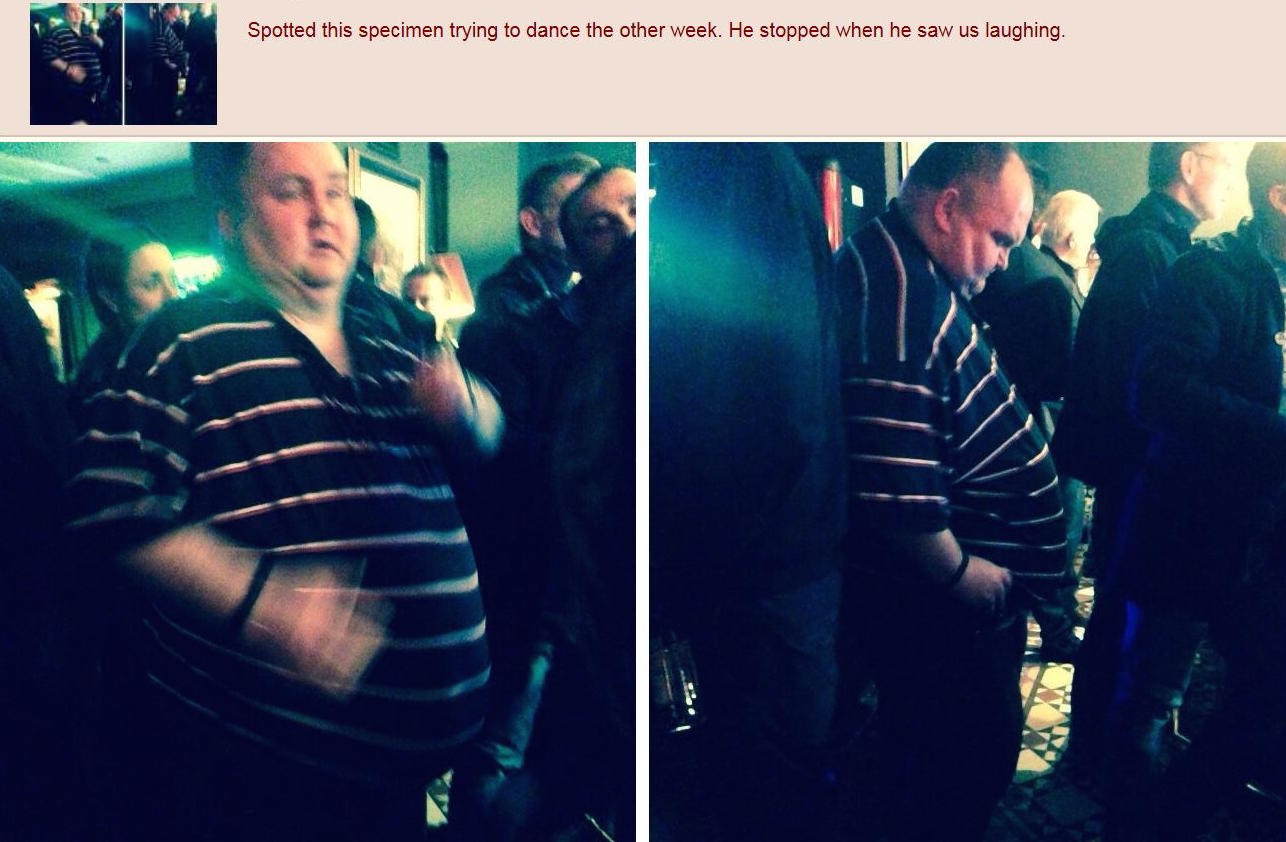 The shame and sadness in the man's "after" pic brings tears to my eyes. And I hope it brings tears to yours too!
But don't get too down just yet,
BECAUSE THIS STORY HAS AN AMAZING ENDING!
The picture above went viral after Cassandra Fairbanks, a writer atThe Free Thought Project in Los Angeles posted the below on Twitter in an attempt to track down the man in question.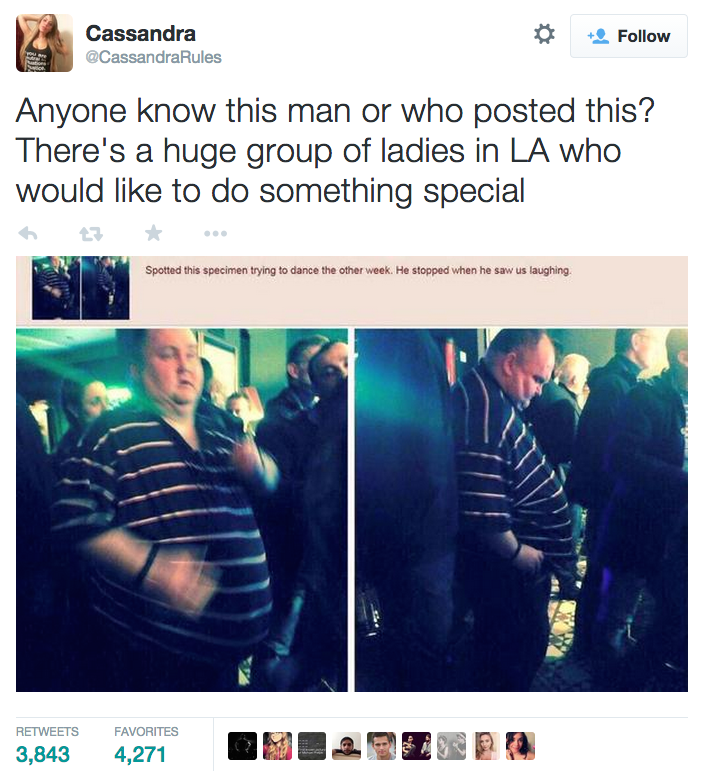 WELL????
HER POST WENT VIRAL AND SOON ALL HER FOLLOWERS WERE HELPING TRACK HIM DOWN TO THROW HIM A PARTY!!!!!
The hashtag #FindDancingMan went totally viral, and low and behold, he ended up being found IN JUST 12 HOURS!!!!
Seriously you guys, the hashtag was being used in every country and language imaginable.
THE POWER OF THE INTERNET BEING USED FOR GOOD IS BLOWING MY MIND!!!!!
BUT IT GETS BETTER!!!!!!
U GUYZ…
PHARRELL AND MOBY WANNA PLAY THIS DUDE'S PARTY.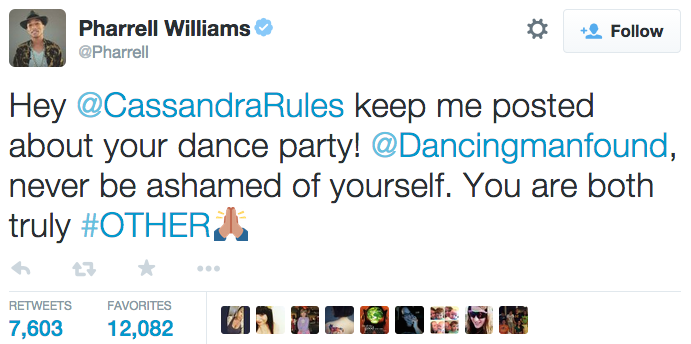 ---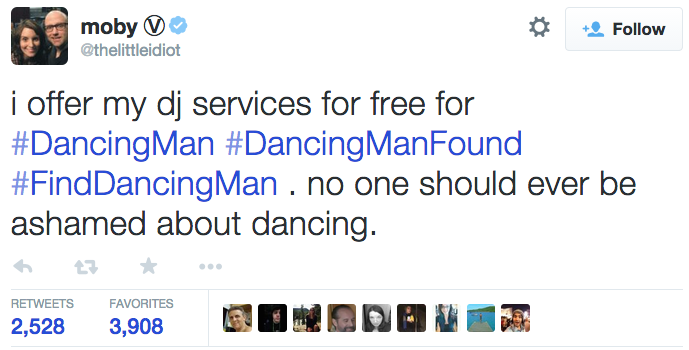 I'm dead.
I'm done.
Mind Blown.
I hope and pray that when this man dances at his party that he dances with wild abandon,
AND DANCES WITH ZERO FUCKS GIVEN!
waaaaaaaaaaaaaahhhhhhhhhhhhhhh
I WANNA GO TO HIS PARTY SO BAD!!!!!
Just thinking about the amount of body positivity in one room is making my face melt.
The man's name is Sean and he lives in London.
And apparently over $25,000 has been raised so far to fly him out to LA for a party.
And I hope that when he DOES get that party, that new pictures of him dancing with joy and love for his body go viral, to replace the ones of sadness, shame and bullying in existence.
HE
BETTA
WERKKKKKKKKKK
Thank you Internet. You have restored my faith in humanity <3
LATER DUDES,
XX-HOTPANTS