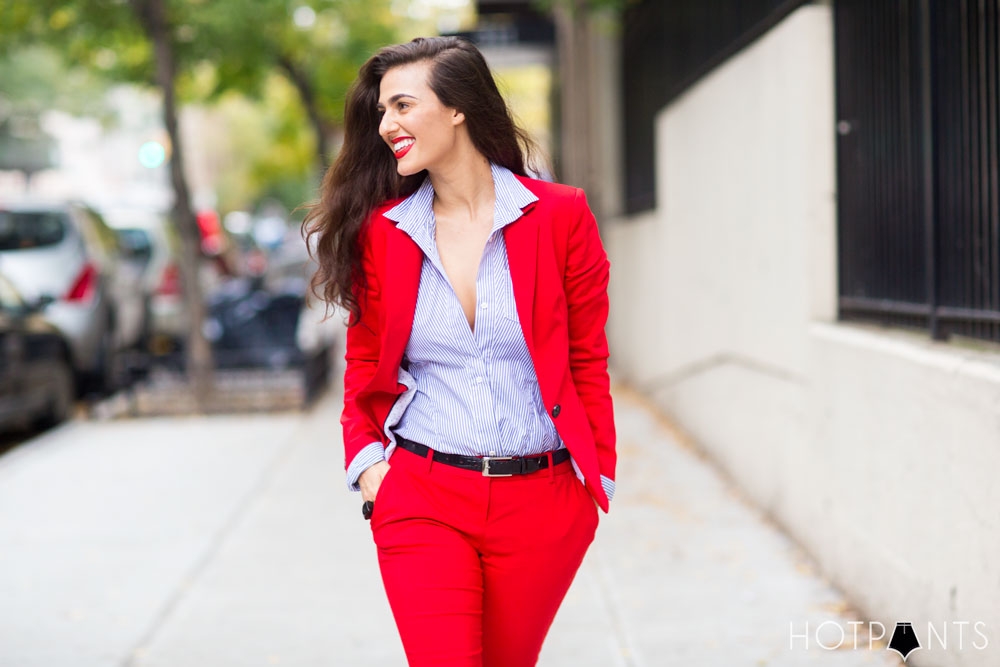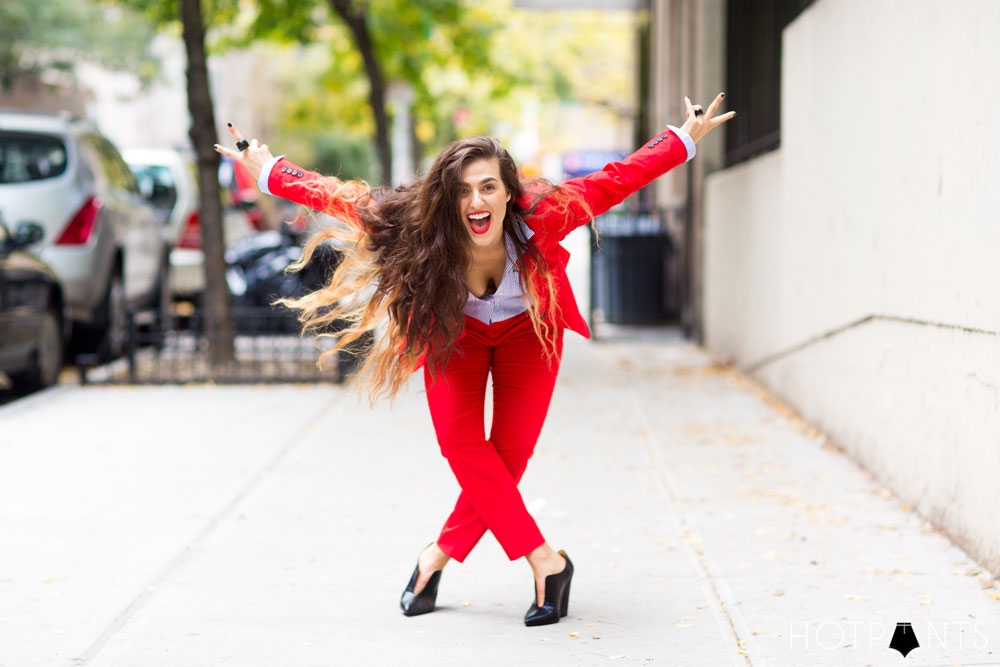 HOW AMAZING IS THIS SUIT?!?!?!?!
MY BOYFRIEND CONVINCED ME TO GET IT AND I'M SO GLAD HE DID <3
(ALTHOUGH IT DOESN'T TAKE MUCH ARM TWISTING TO CONVINCE ME TO BUY ANYTHING)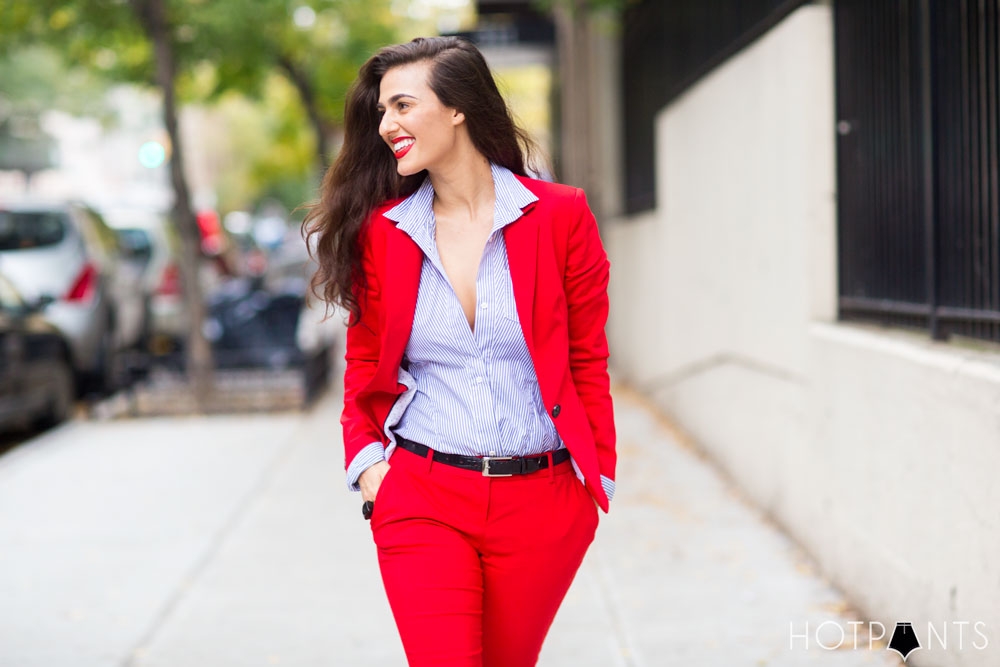 ALSO I HAVE THE CAPS LOX ON CUZ I'M SO…FREAKIN…EXCITED THAT IT'S THE WEEKEND AND I WANT TO INTERNET YELL ABOUT IT.
Ok ok…enough caps lox. It's annoying and hard to read.
But stillllllllll I'm so happy to be home for a chill weekend after my whirlwind last 2 weeks in London.
It's freezing in NYC but whatever. My cat is here. So I'm chill.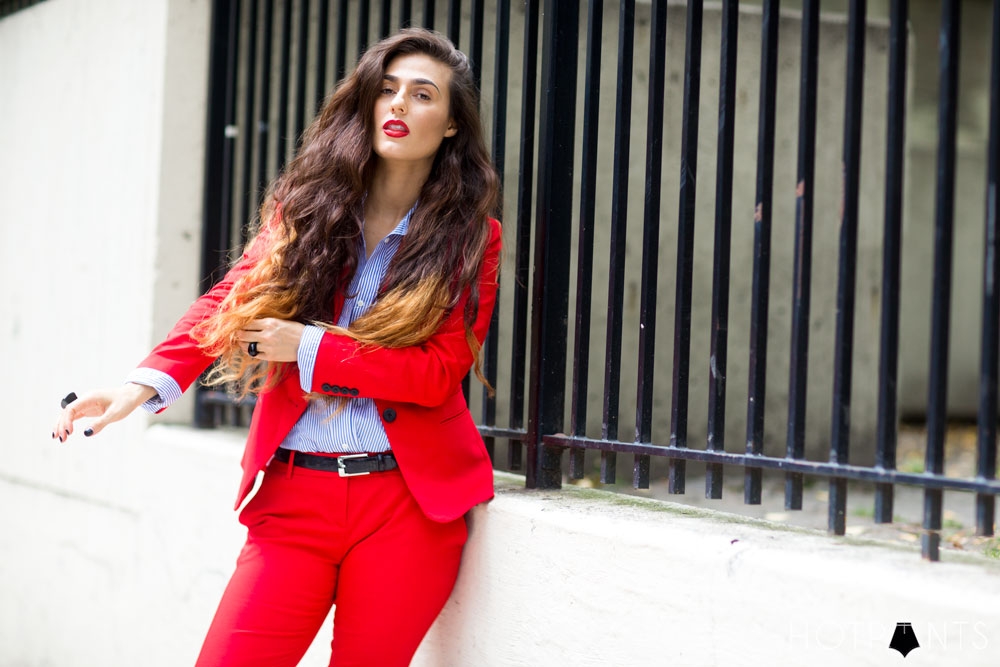 Lol, Melodie caught me taking a selfie.
THIS IS WHAT YOU LOOK LIKE WHEN YOU TAKE A SELFIE…
AWESOME!!!!!!!!!!!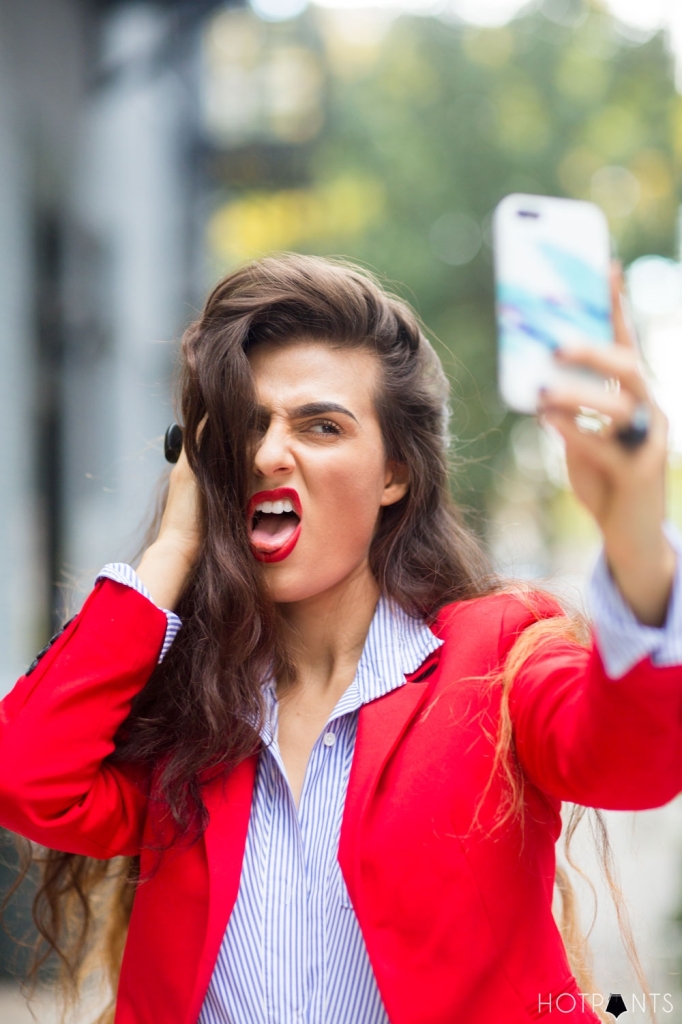 (so much internal lolzing happening to me right now tho)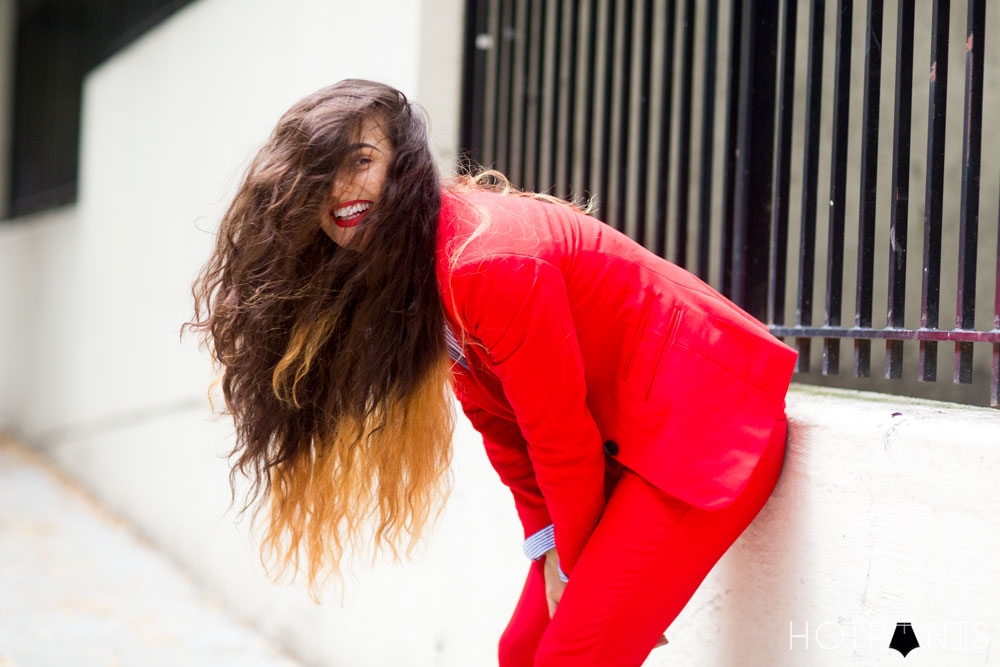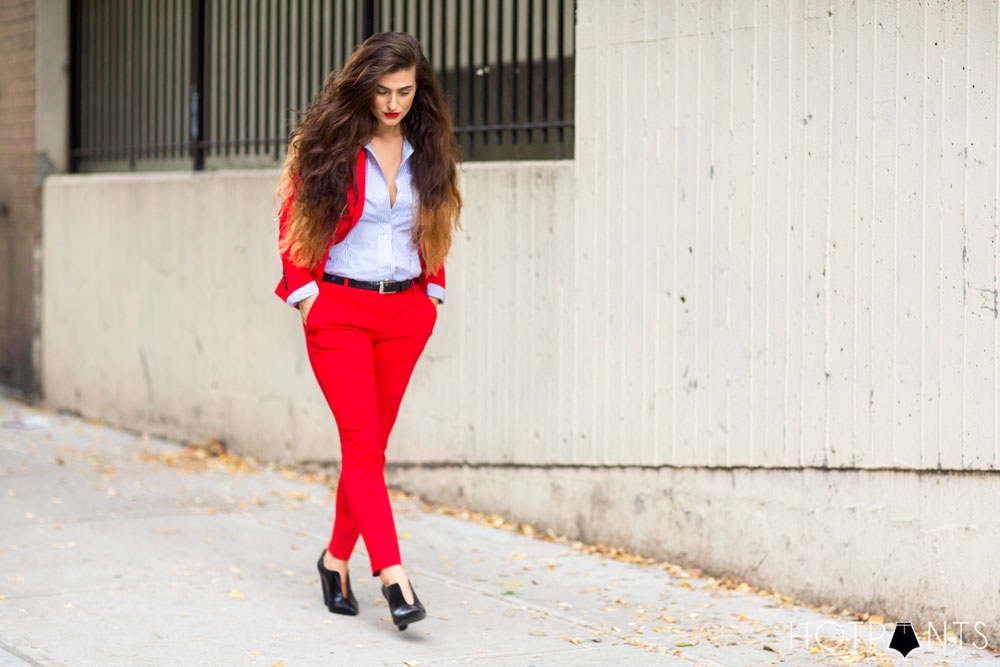 I haven't worn pantsuits for a while, but I think I'm going to get back into them.
Even on days I'm not feeling great about my body, when I'm wearing a pantsuit I feel really strong and put together. Maybe it's just in my head, but illusion is 100% of the battle right?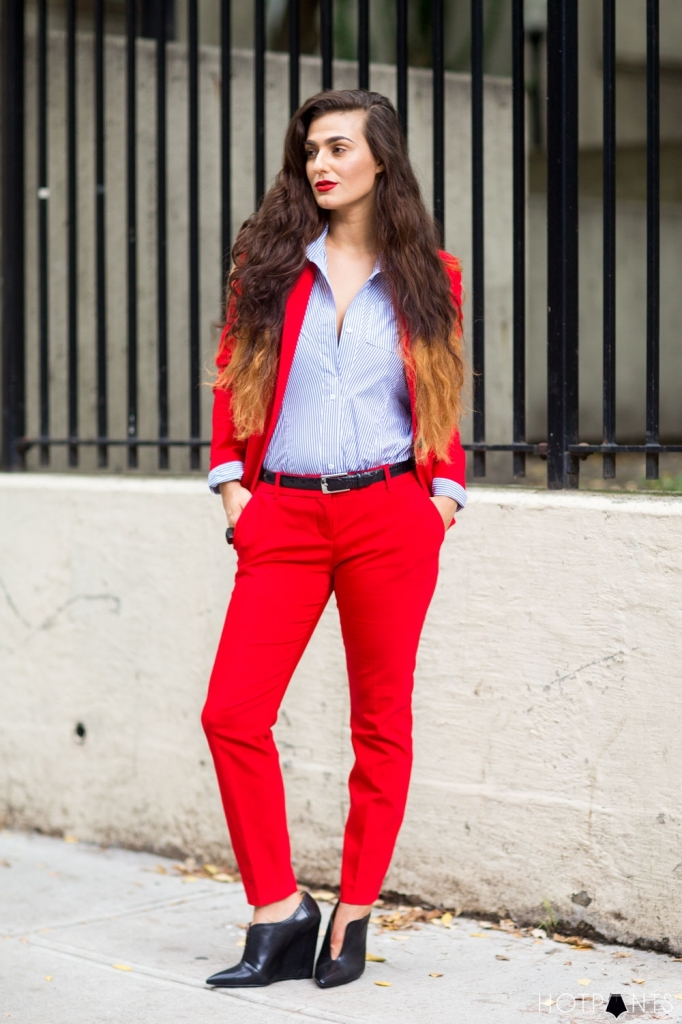 (pretending to fix my shoe)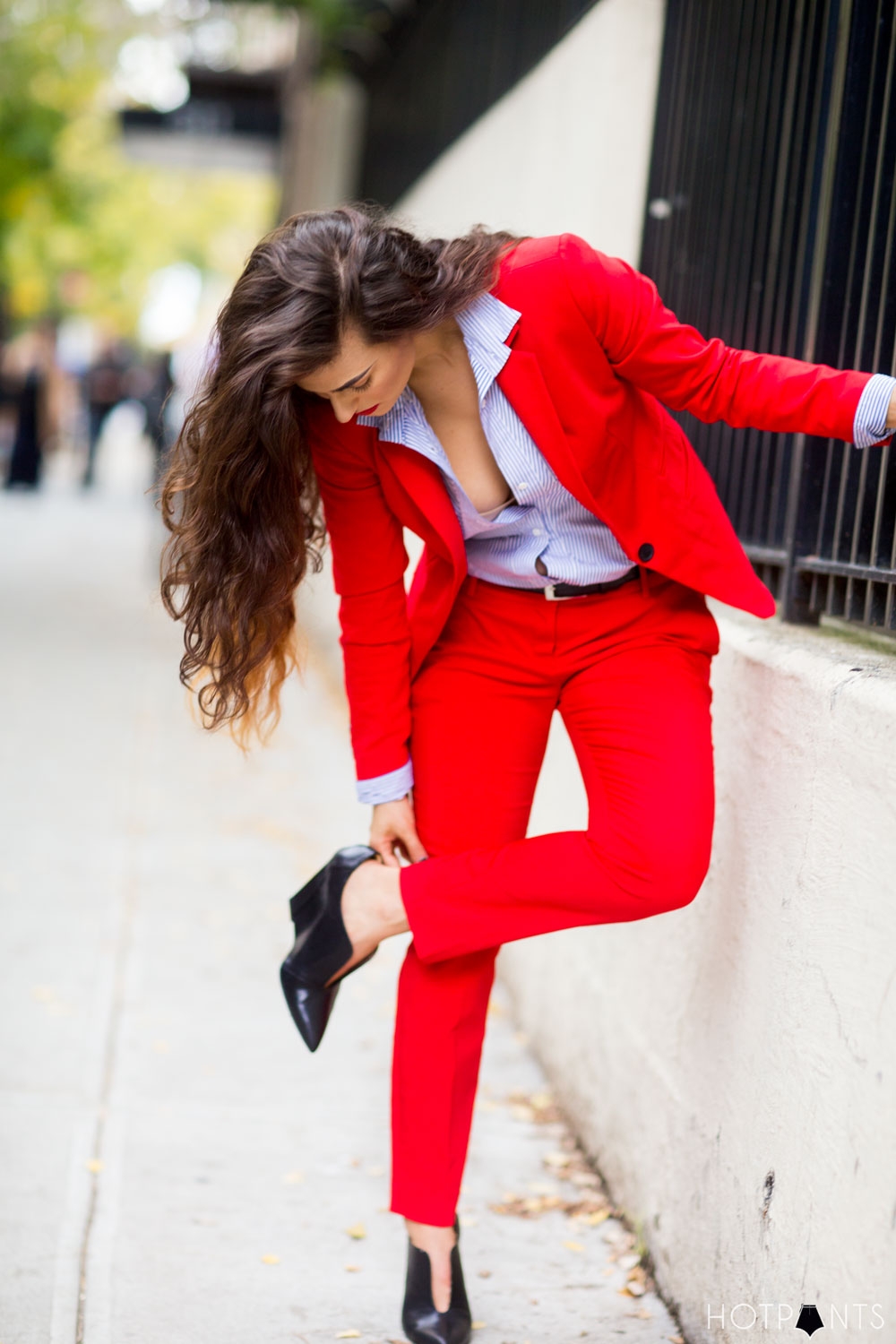 Ugh, the colors and fit of this outfit are everything.
I'm actually really proud of this one. And not to mention Melodie's photos are just incredible and vibrant.
I'M POPPING.
BOOM!!!!
(lol)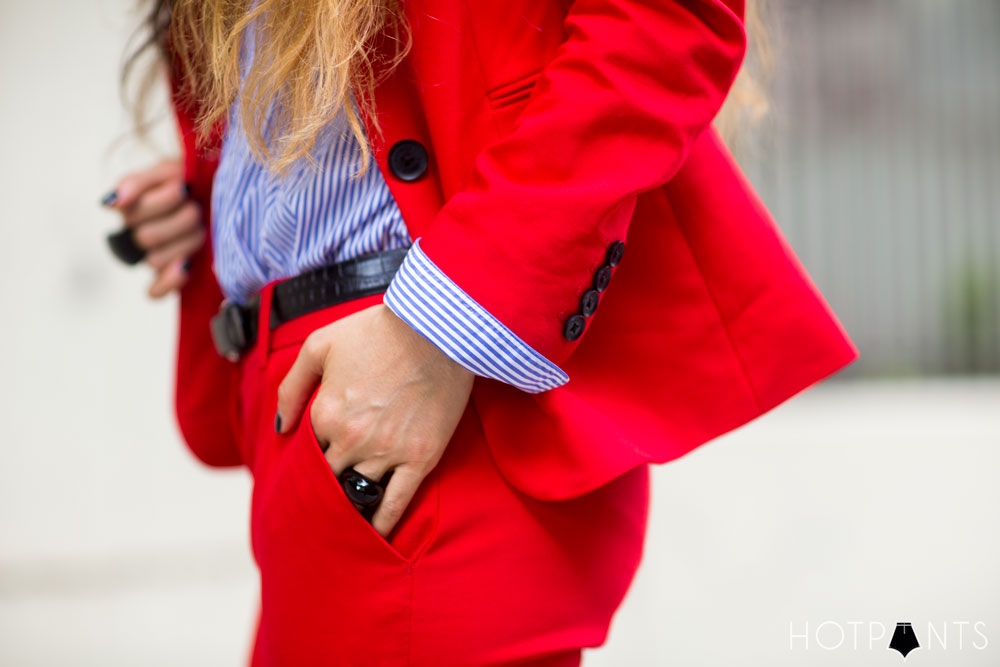 I feel like I wrote the word LOL in this post like 100 times.
I used to make fun of my college roommate for typing it all the time in IM. Like, I hear you in the other room and you're not laughing out loud.
Now it's basically become a euphemism for like "slight chuckle."
I am slightly chuckling so hard right now.
Ok, my brain hurts.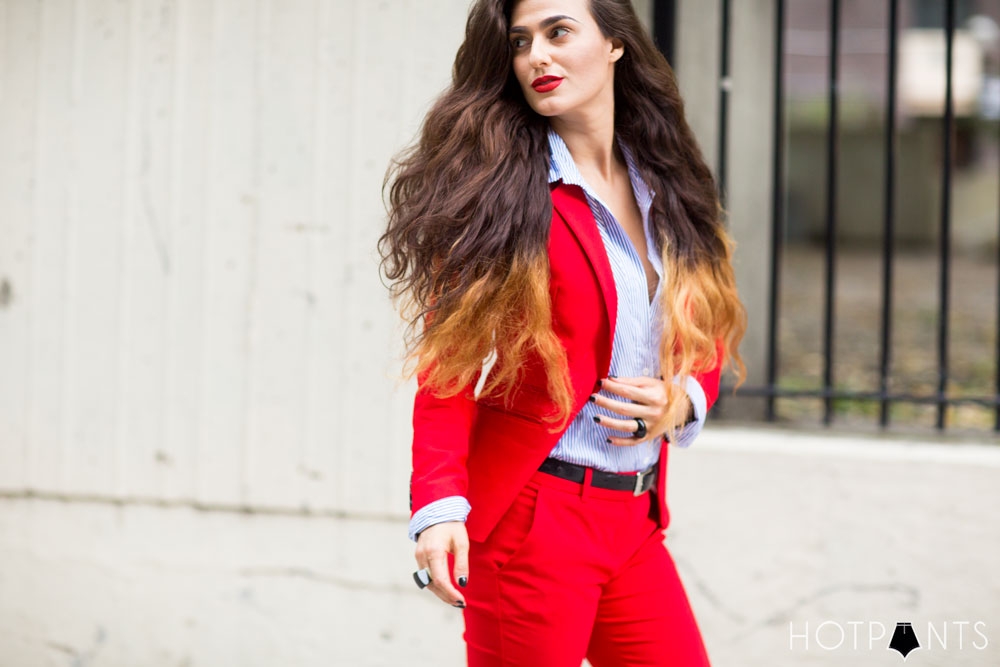 LATER DUDES,
XX-HOTPANTS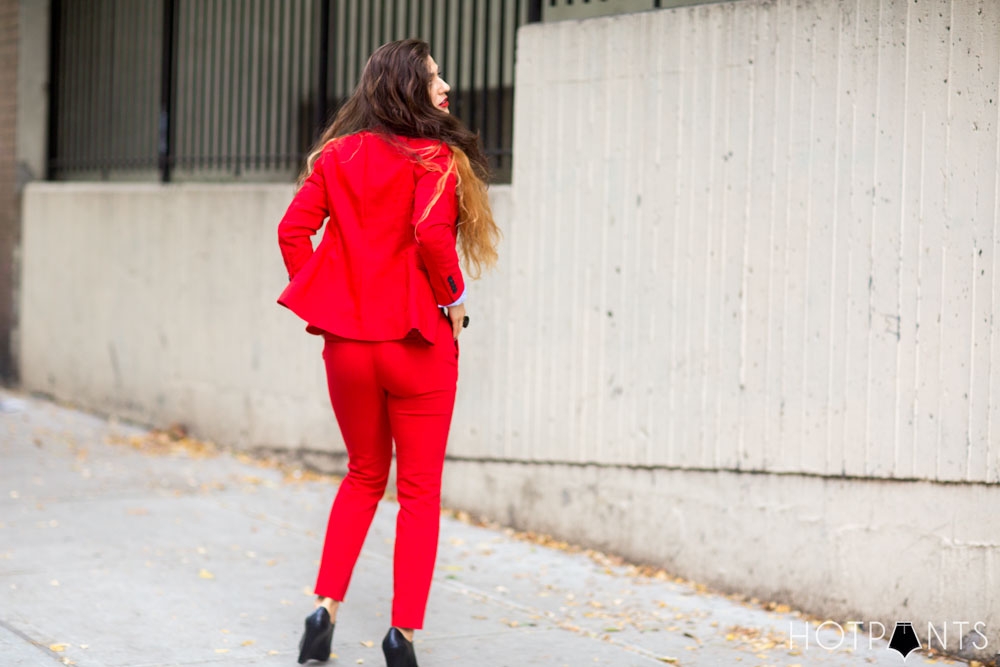 Photography : Melodie Jeng
Wearing
Lipstick : MAC Ruby Woo / Suit : Express / Shirt : Uniqlo / Heels and Belt : Vintage (brand unknown)