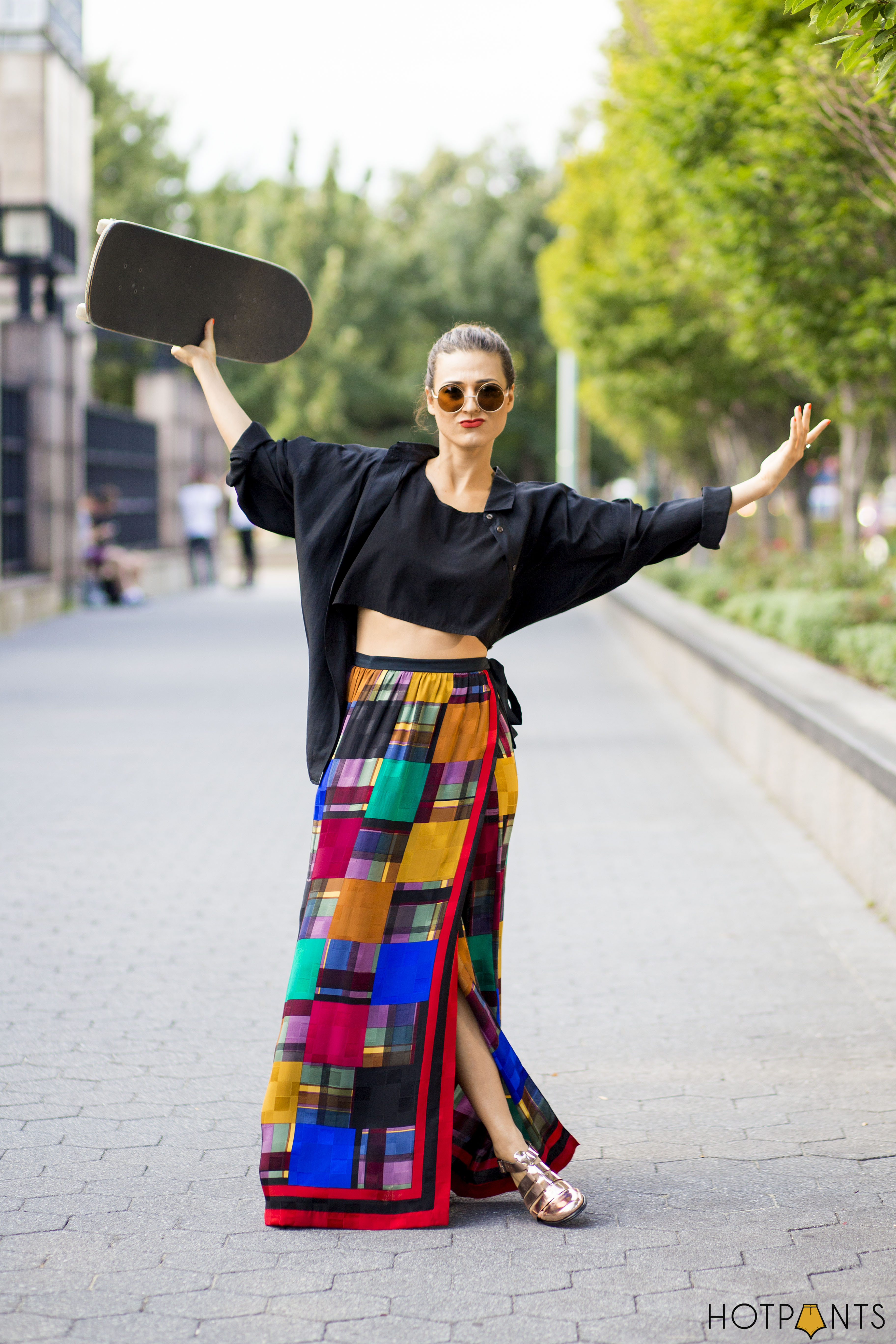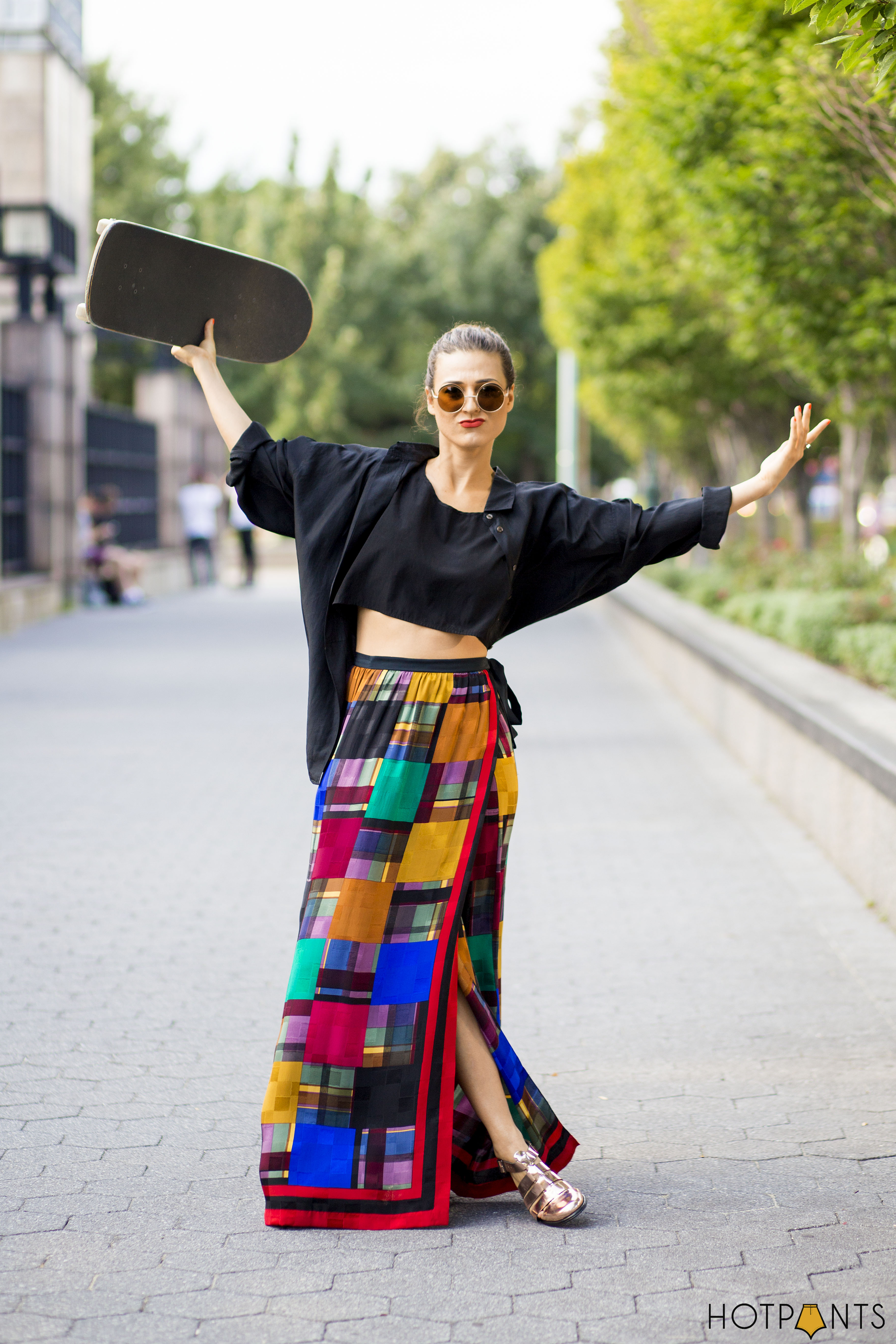 Me on a skateboard in heels.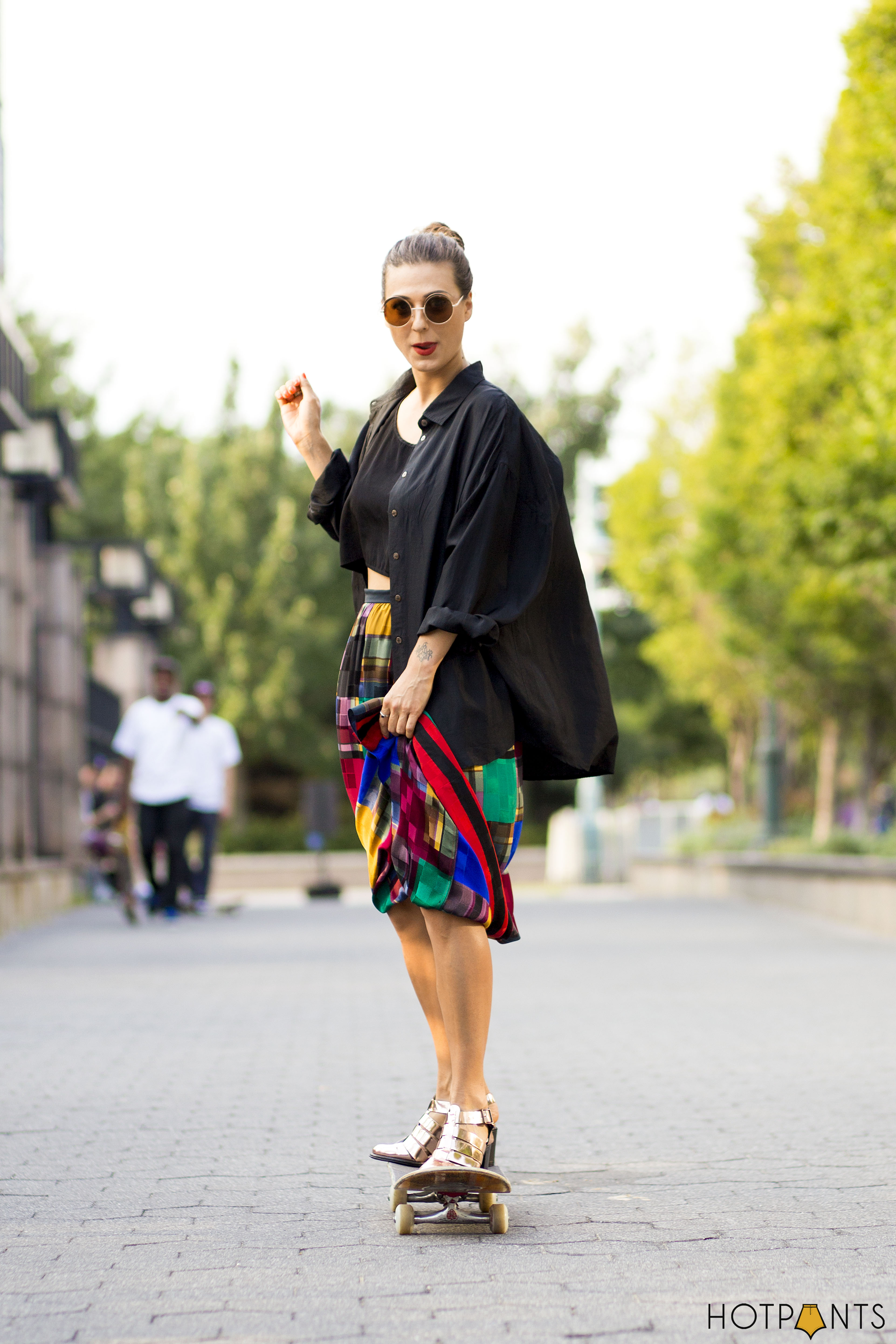 About as awkward as Avril Lavigne's entire career.
LOLLLLLZZZZZZ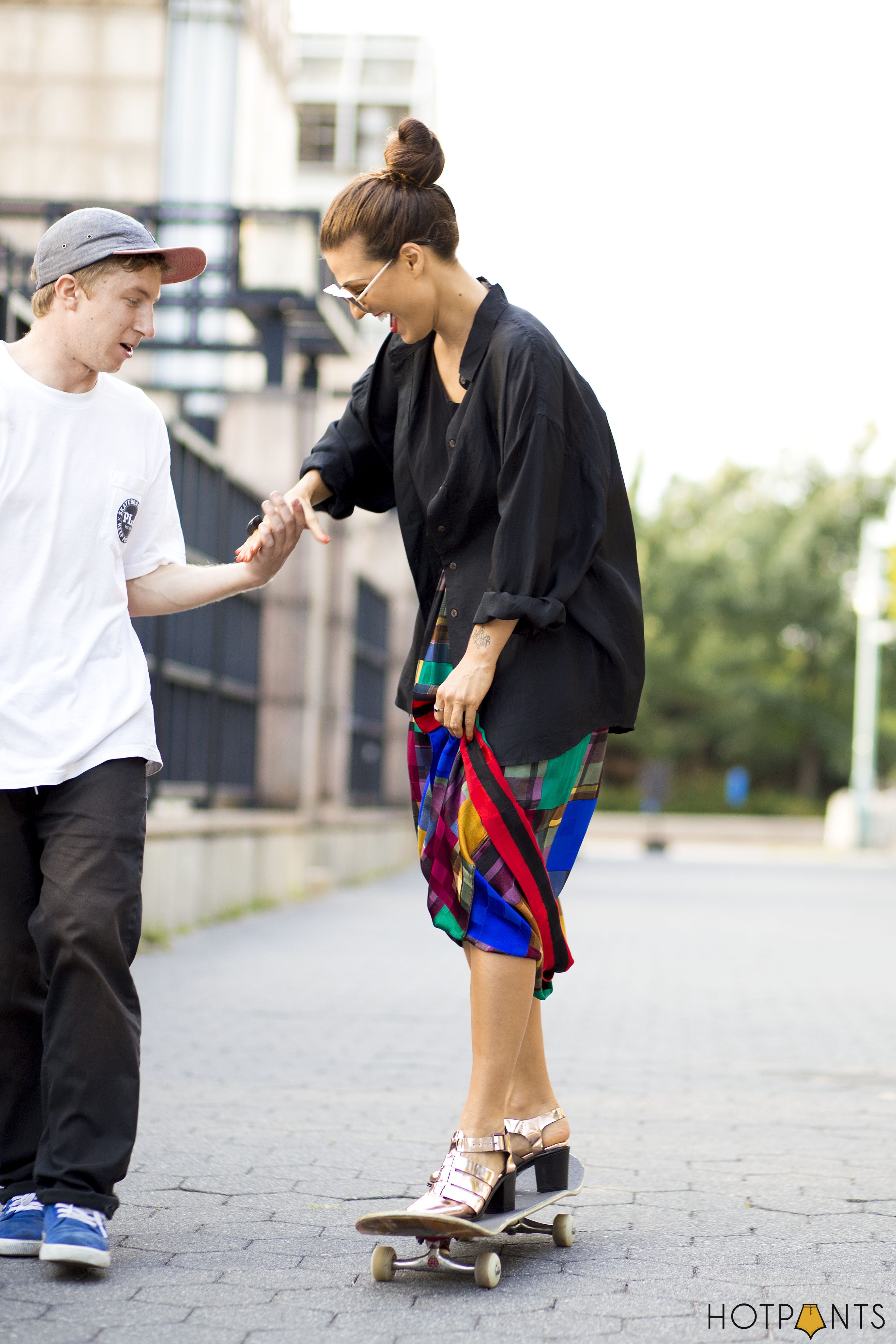 I convinced this awesome gentleman to let me get on his sk8board in an attempt to break my leg.
He and his friends were pretty entertained.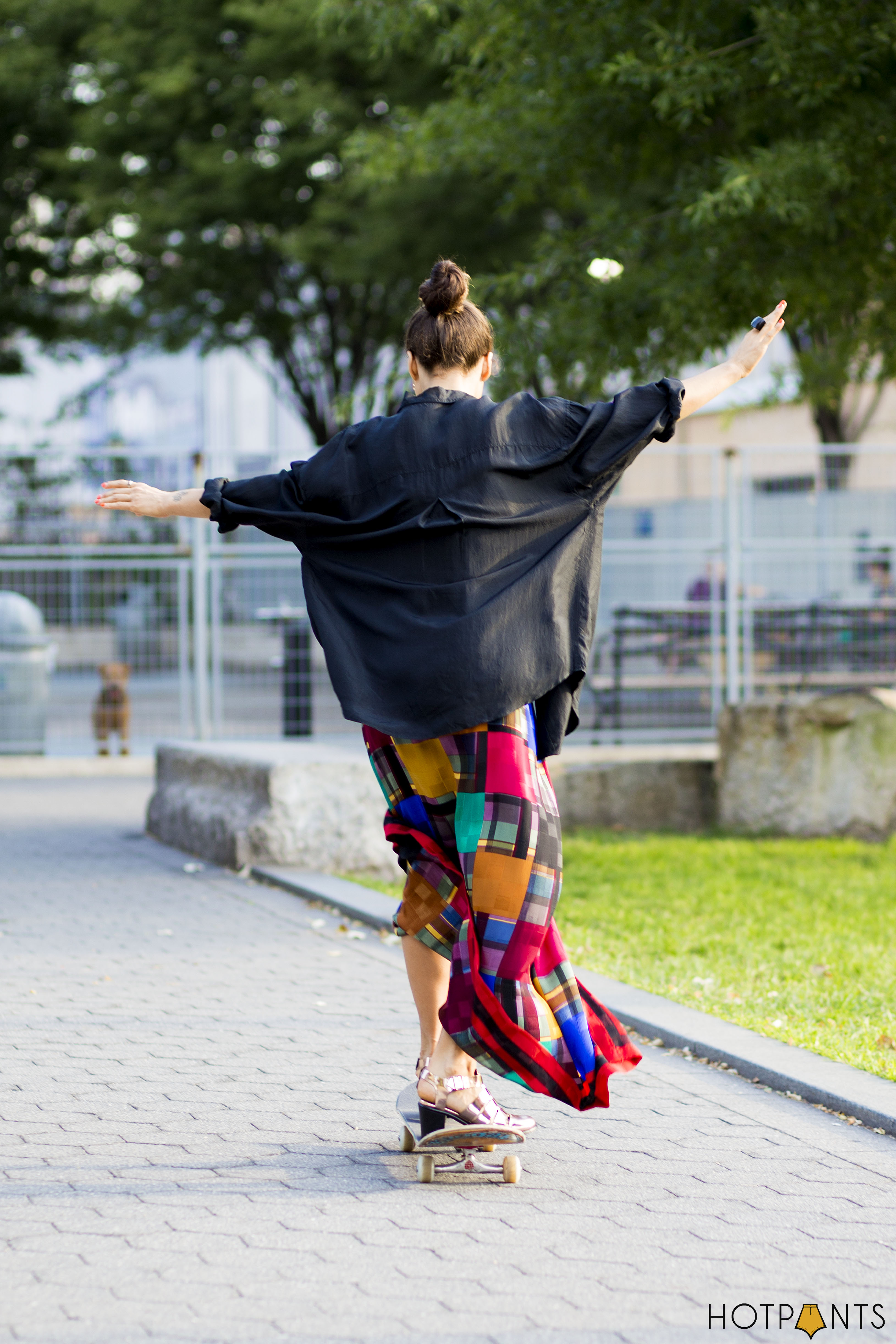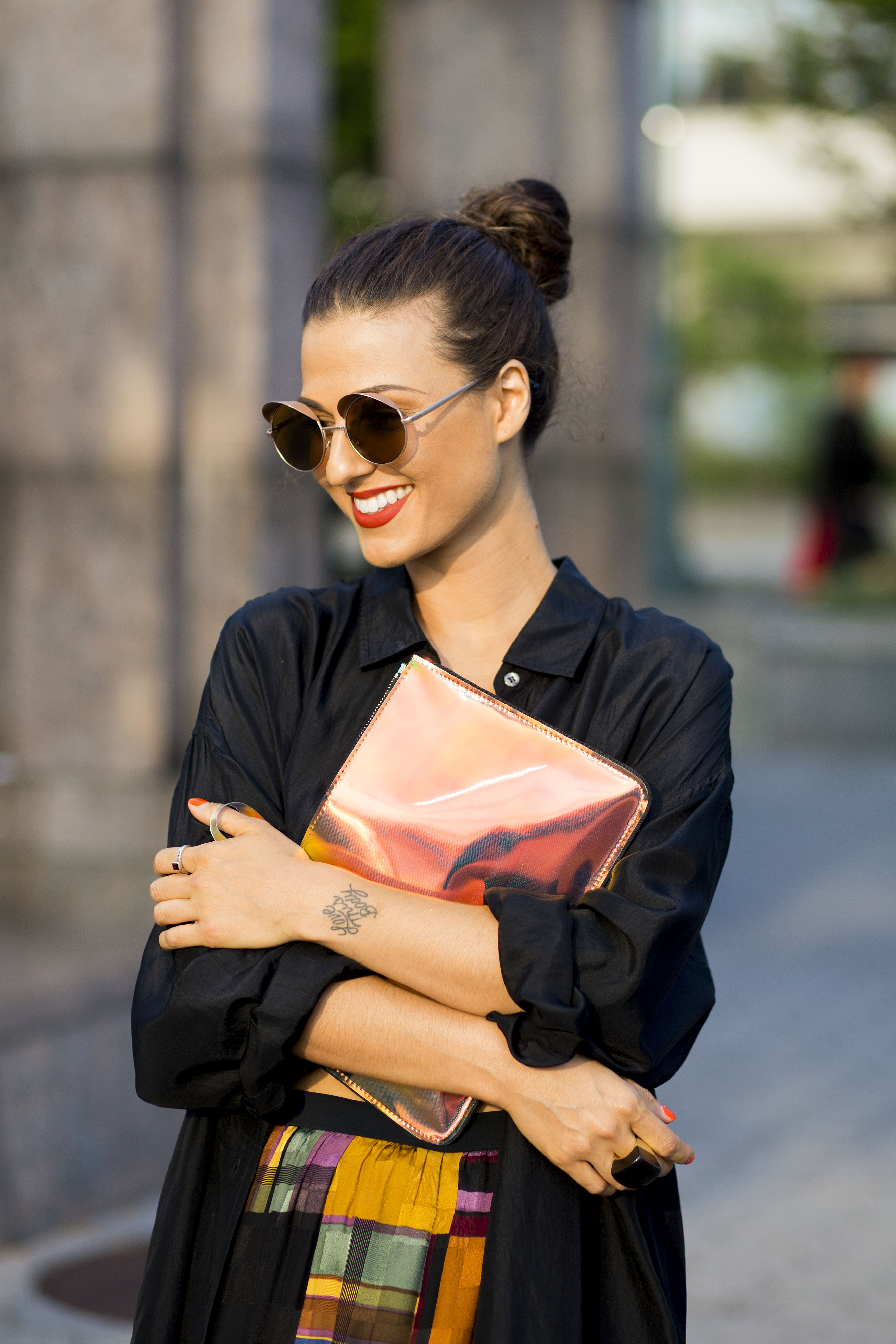 Cool sunglasses huh?
I got them at a thrift store in San Francisco.
Each eye has its own visor…for those EXTRA sunny days.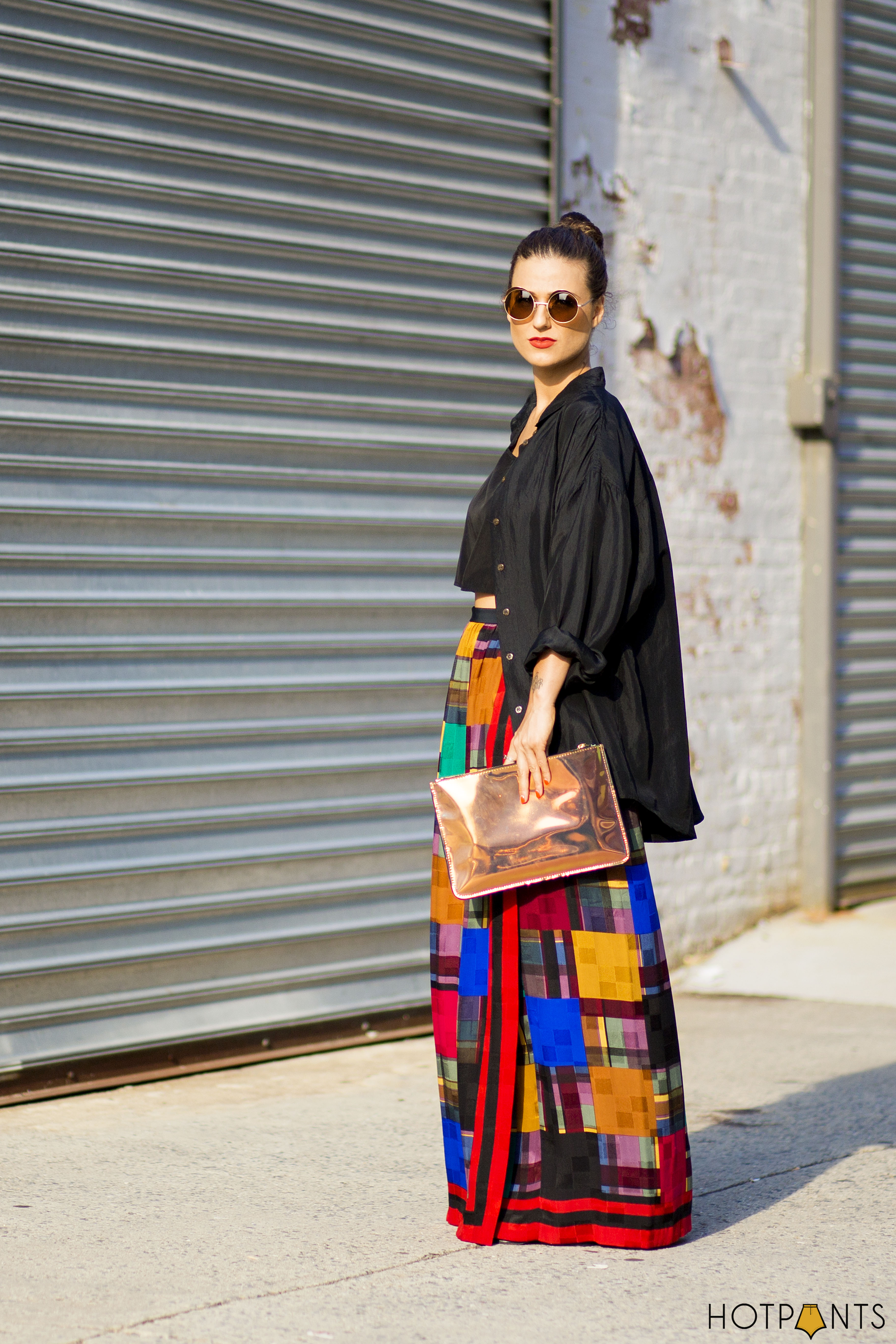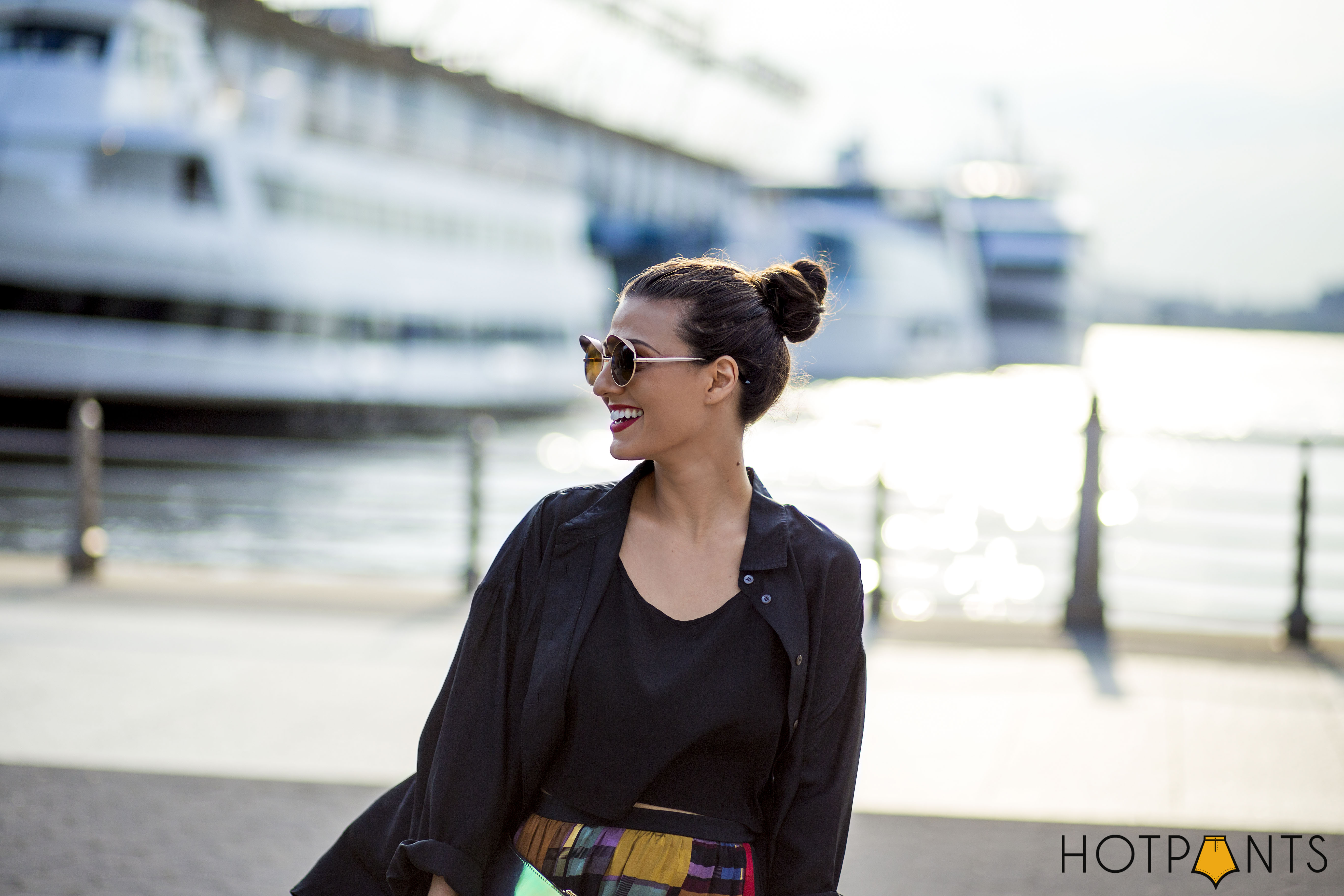 Holographic shoes by Miista.
BAM.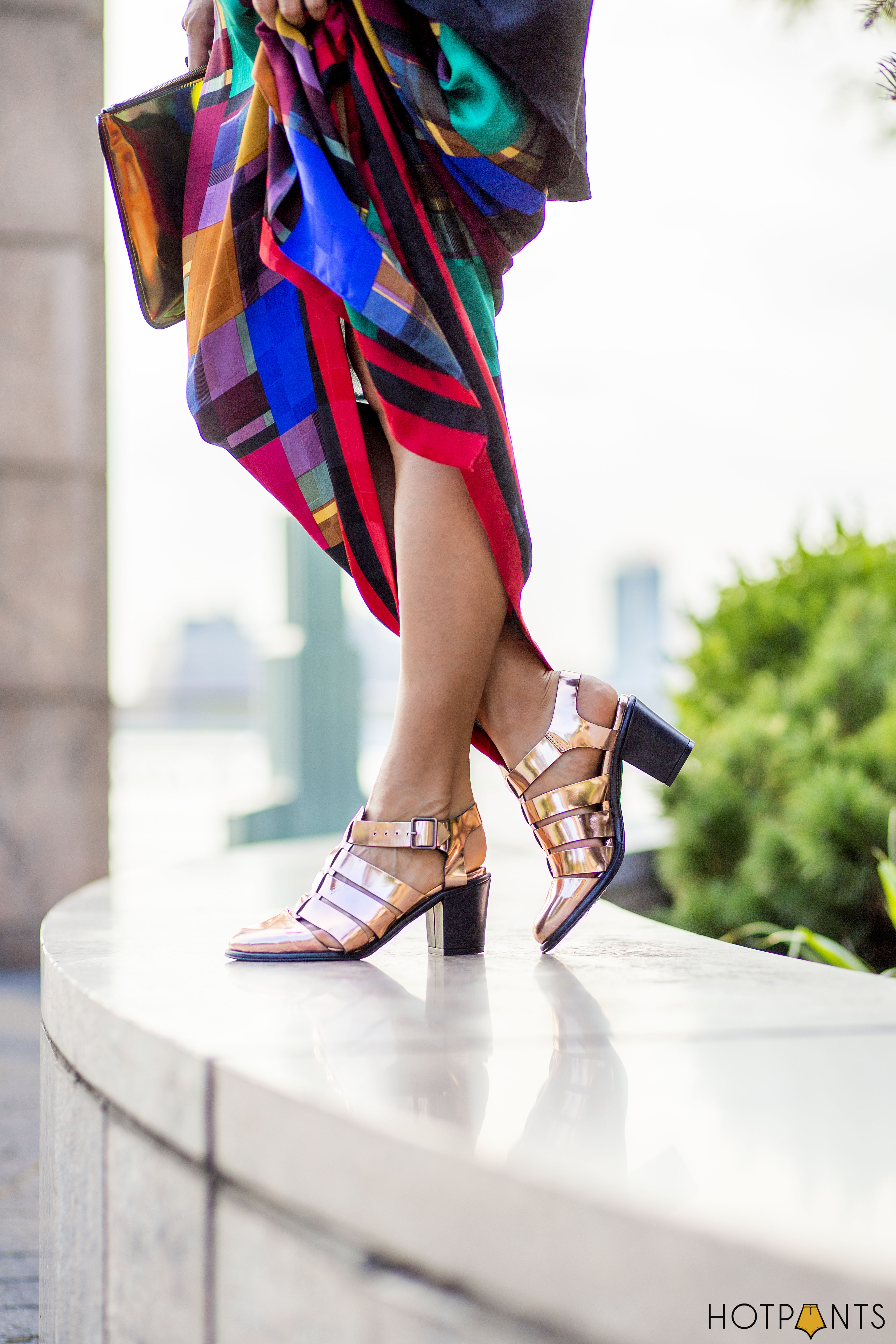 And it wouldn't be a Hotpants post without me touching some rando's puppy.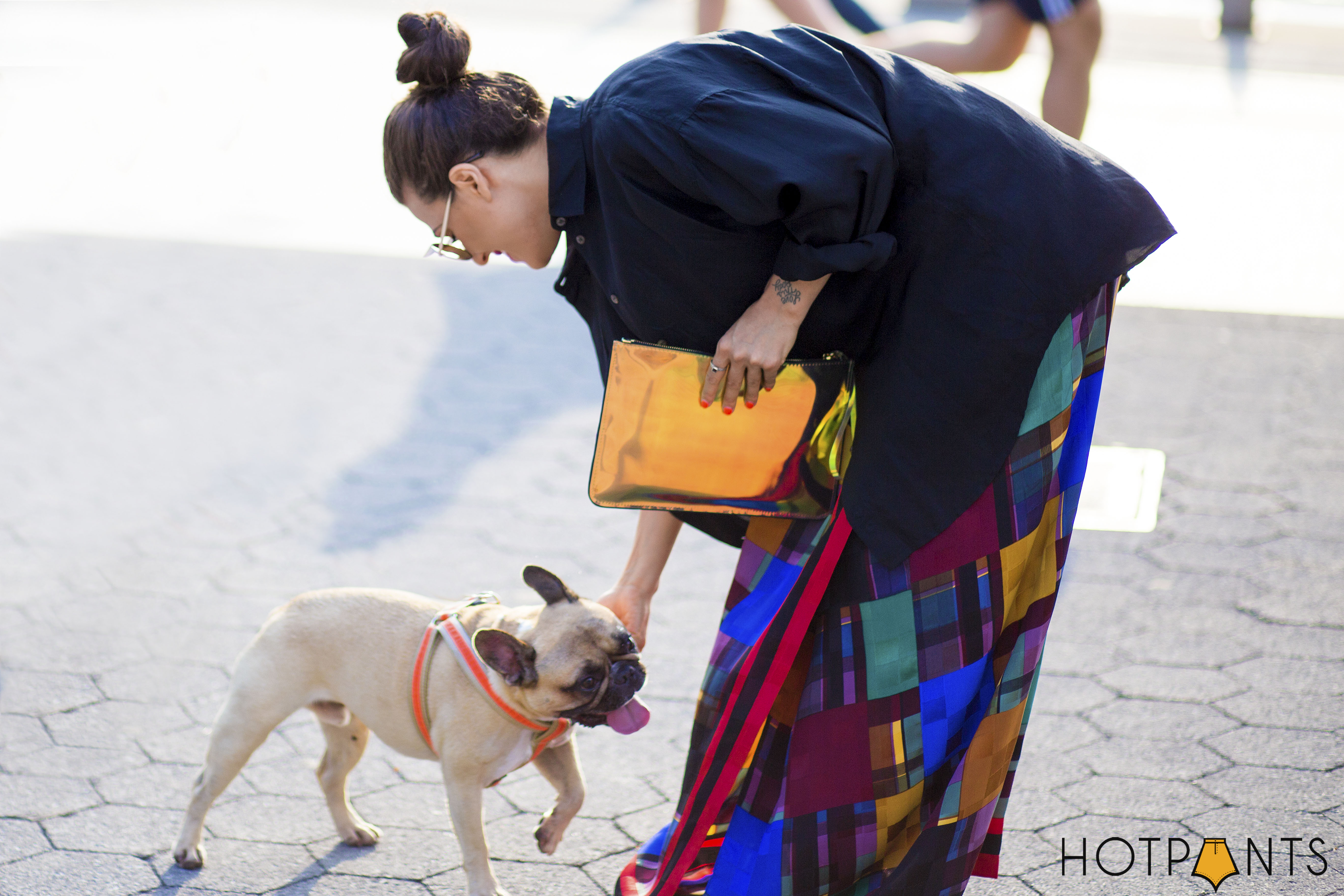 LATER DUDES,
XX-HOTPANTS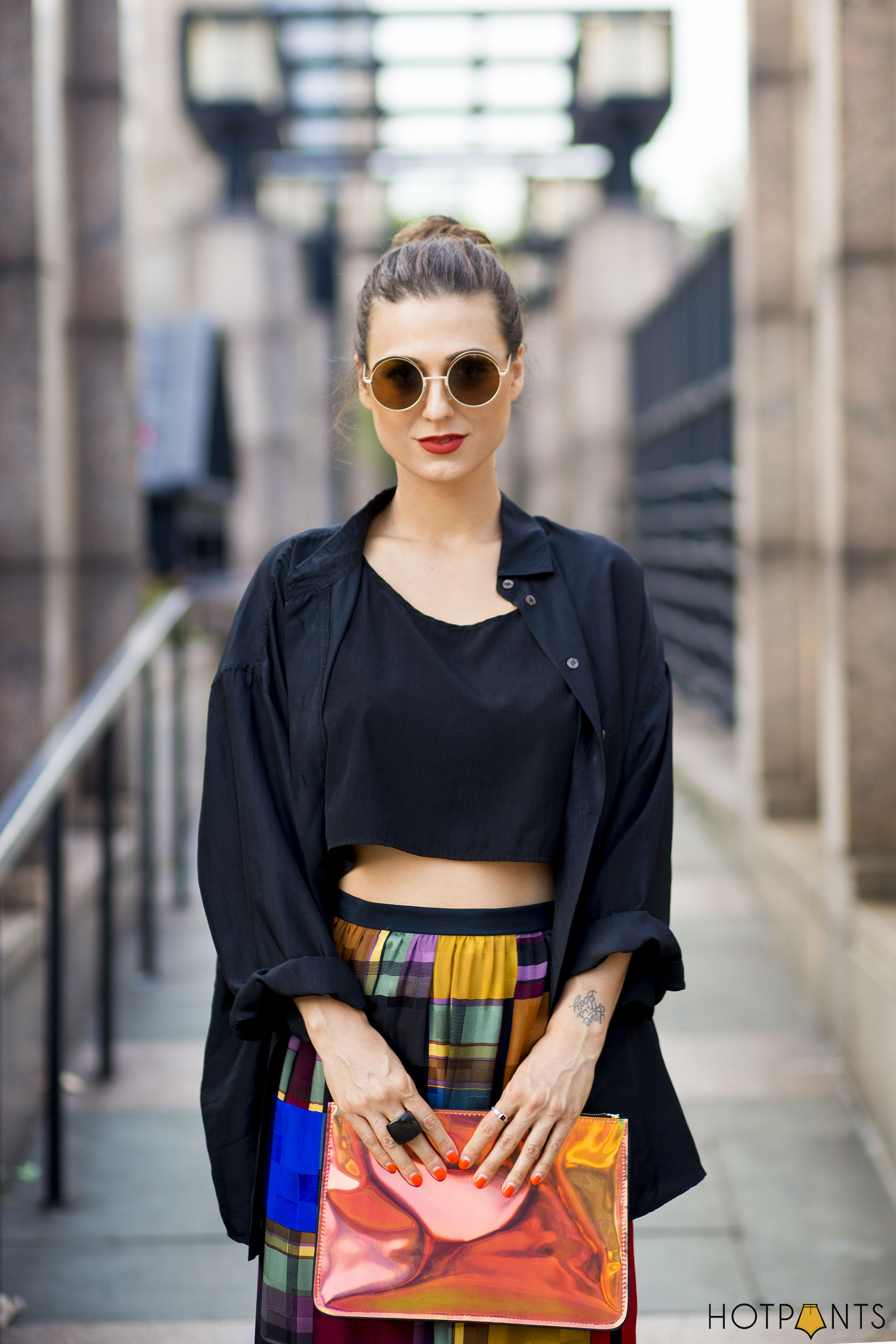 (and Ari)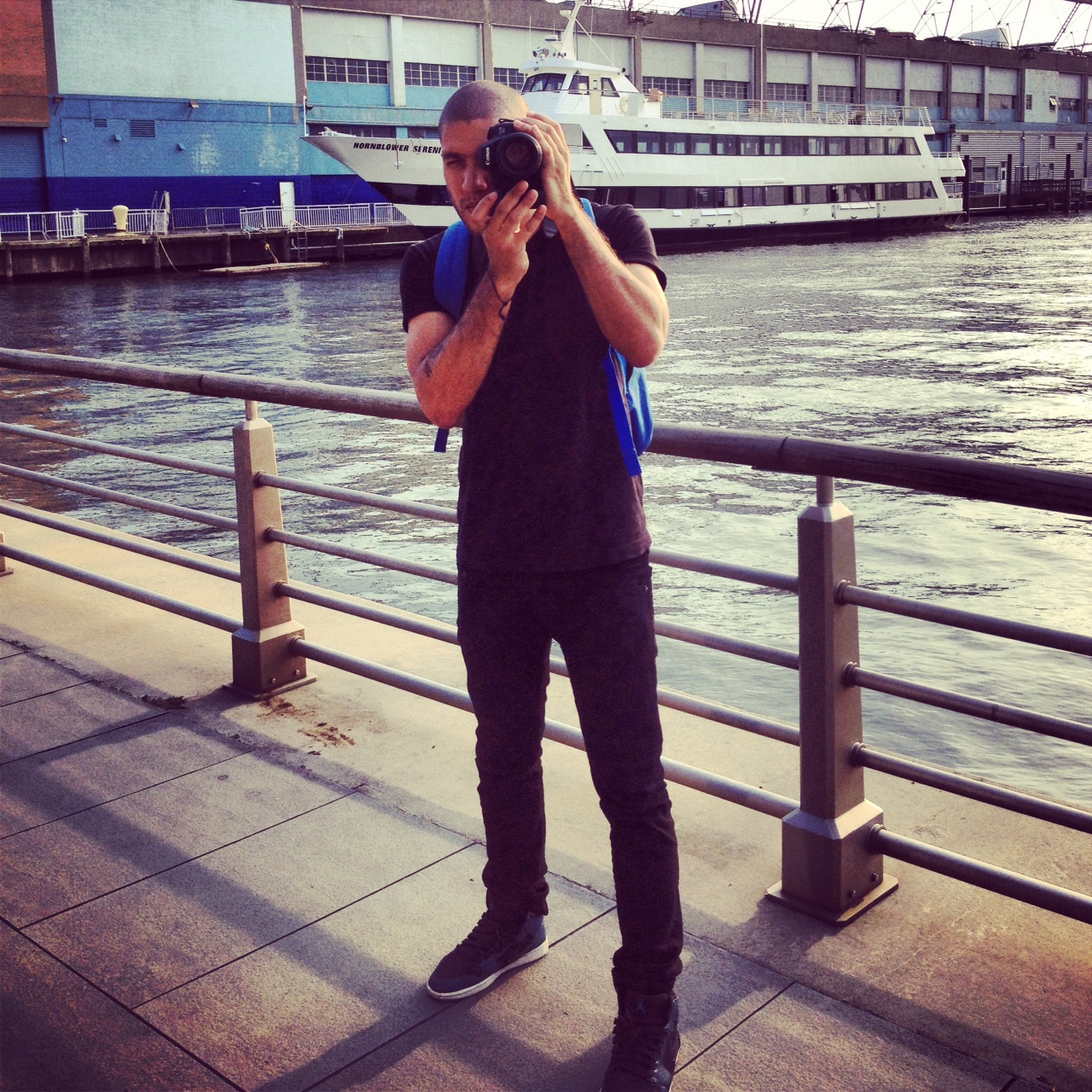 Wearing
Lipstick : MAC Chili / Skirt, Button up shirt, Sunglasses : Vintage / Crop top : American Apparel / Shoes : Miista / Clutch : H&M / Ring : Lucas Jack
Photography : Ariel Romero

Follow Hotpants