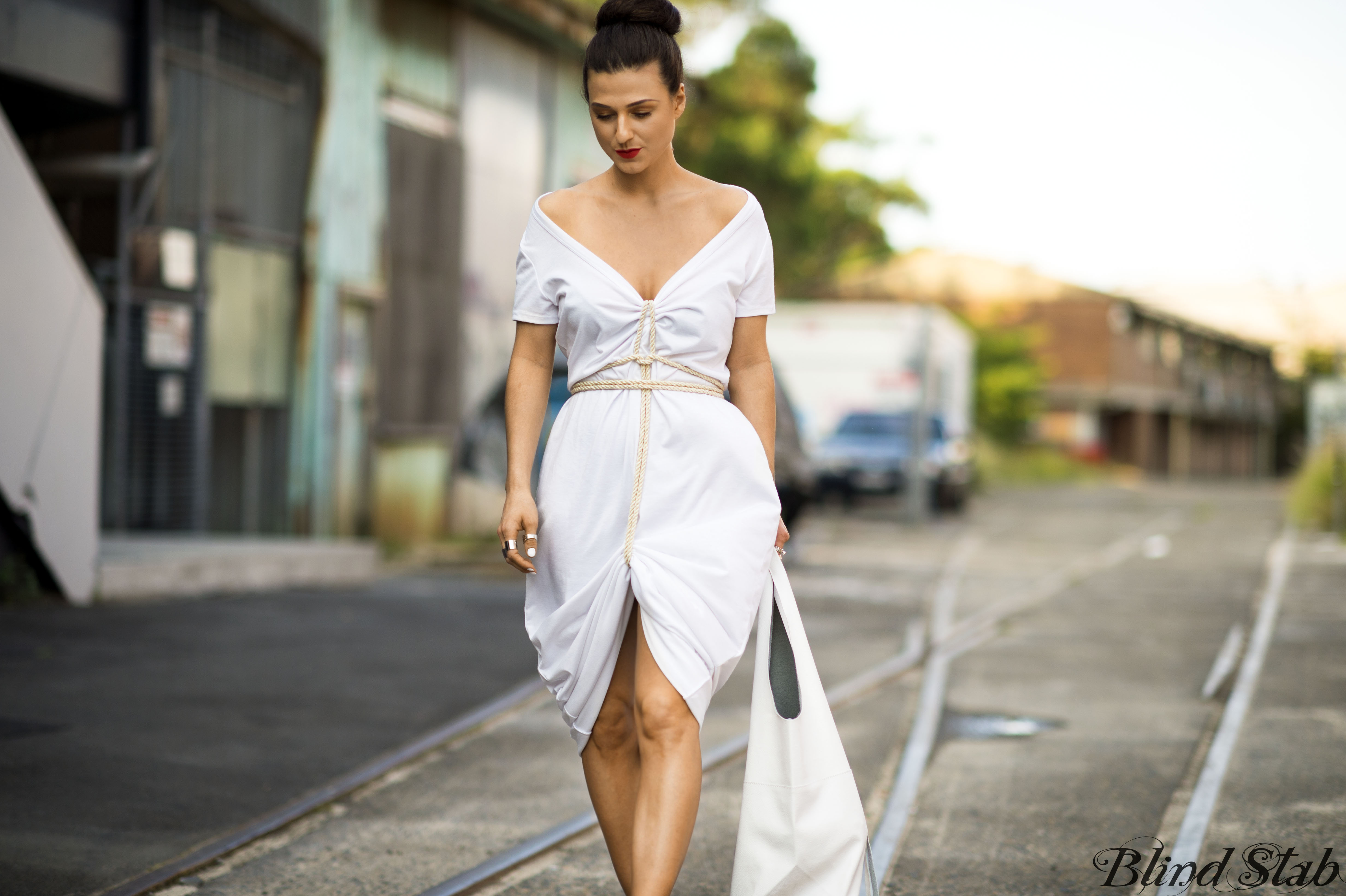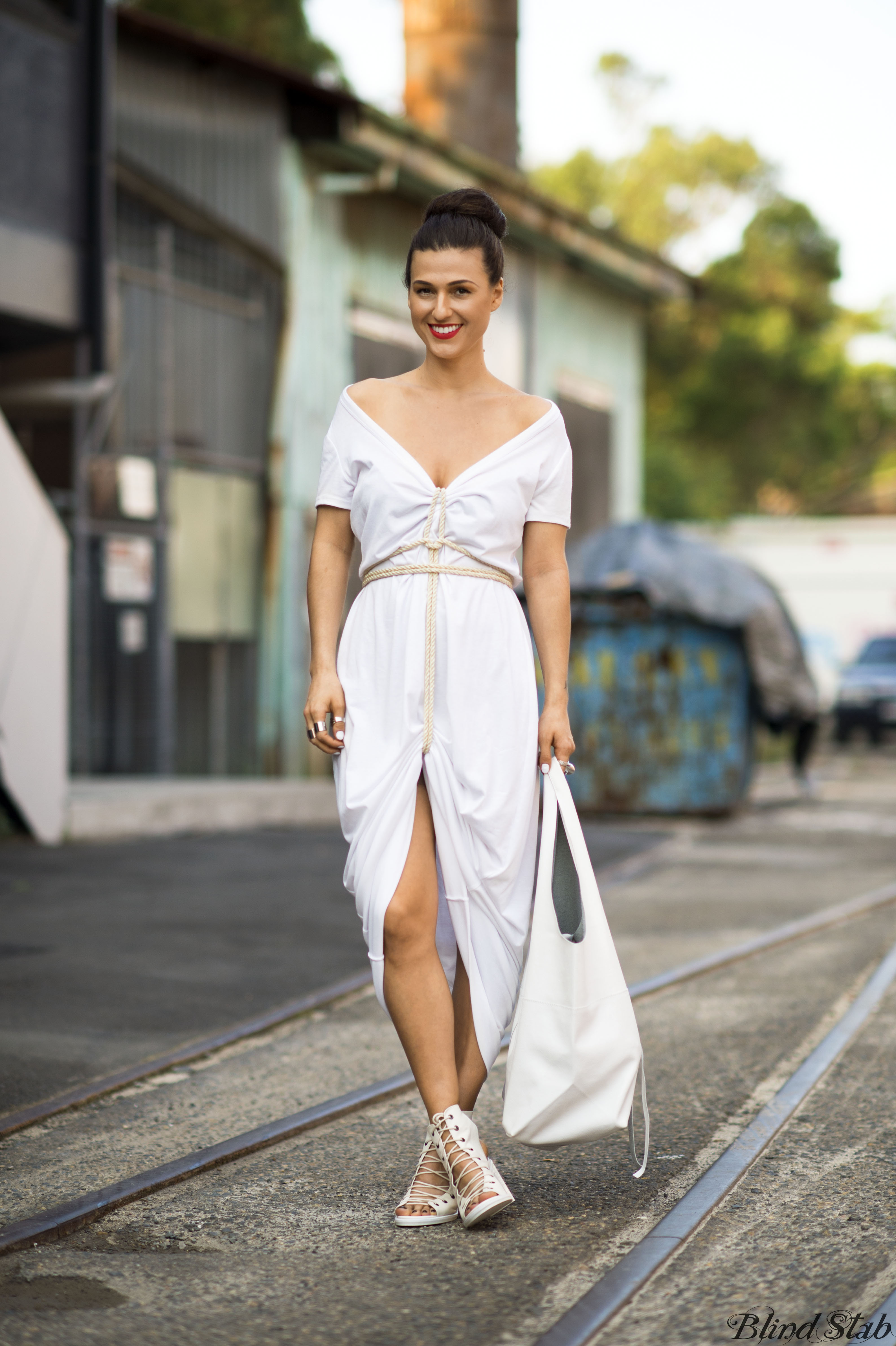 I'm like a bondage snowflake.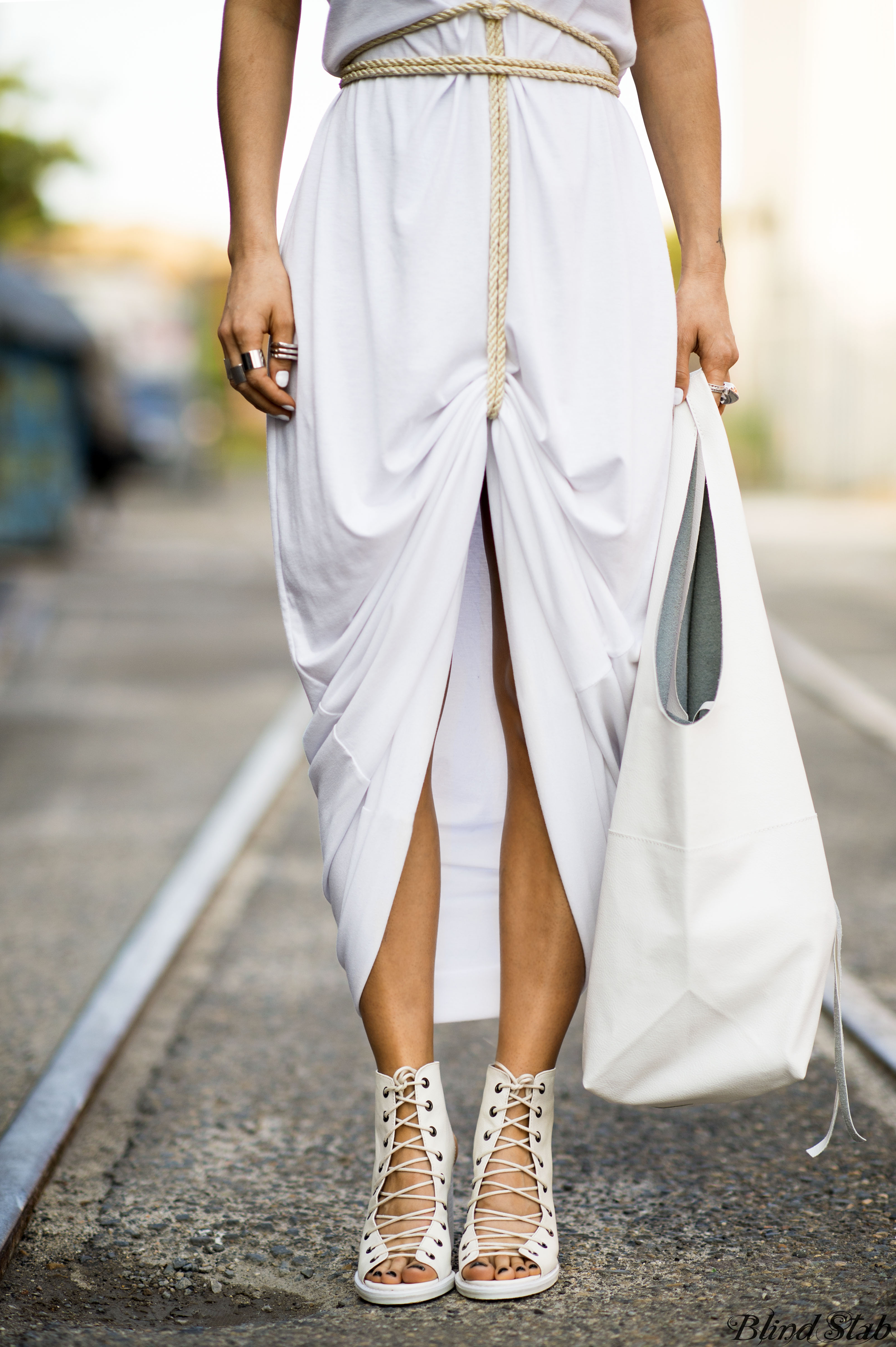 The other day I was trying to think of a new way to keep my long dresses and skirts from dragging on the ground.
I ended up creating a knot harness thingy.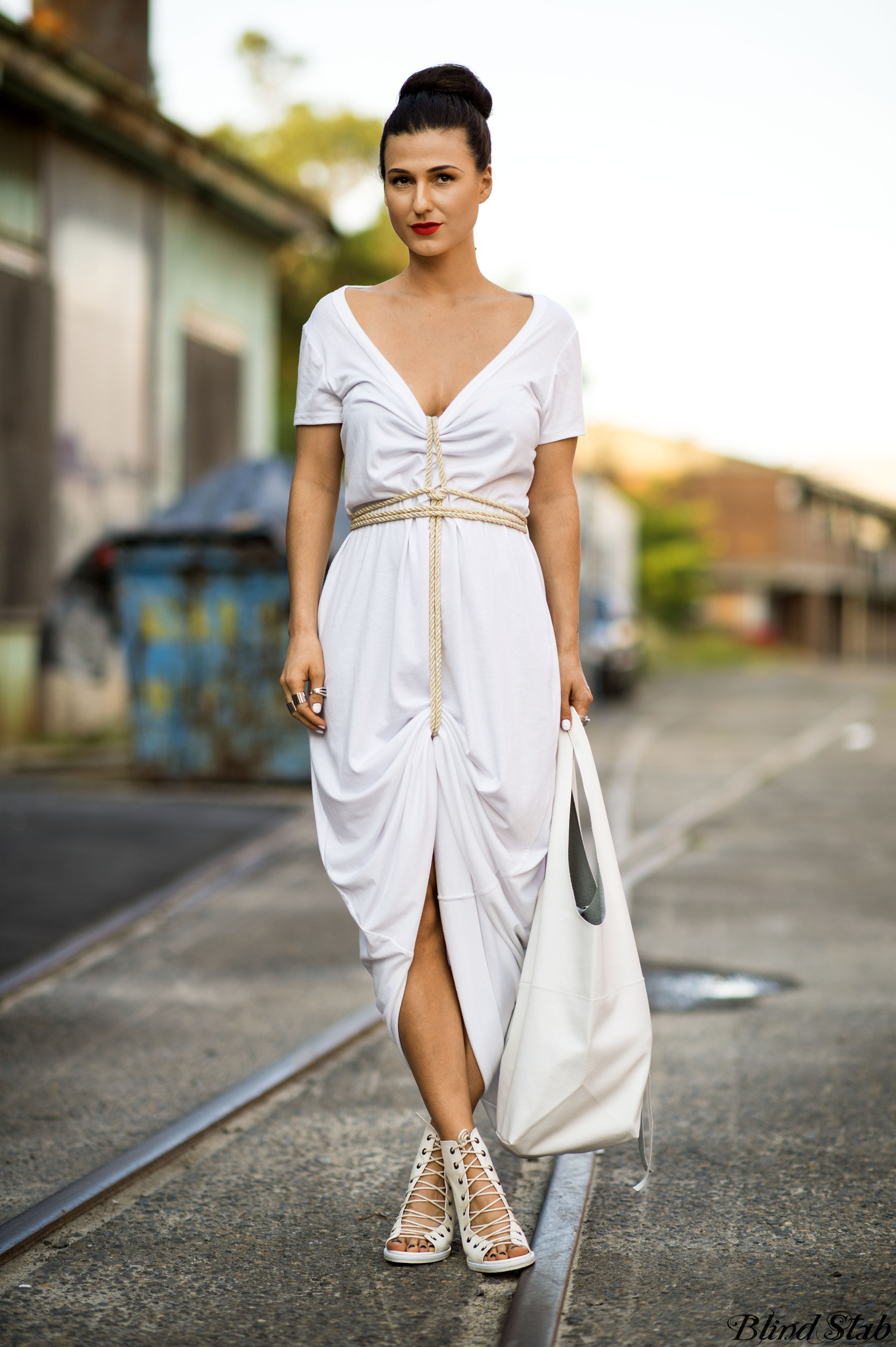 Not bad right?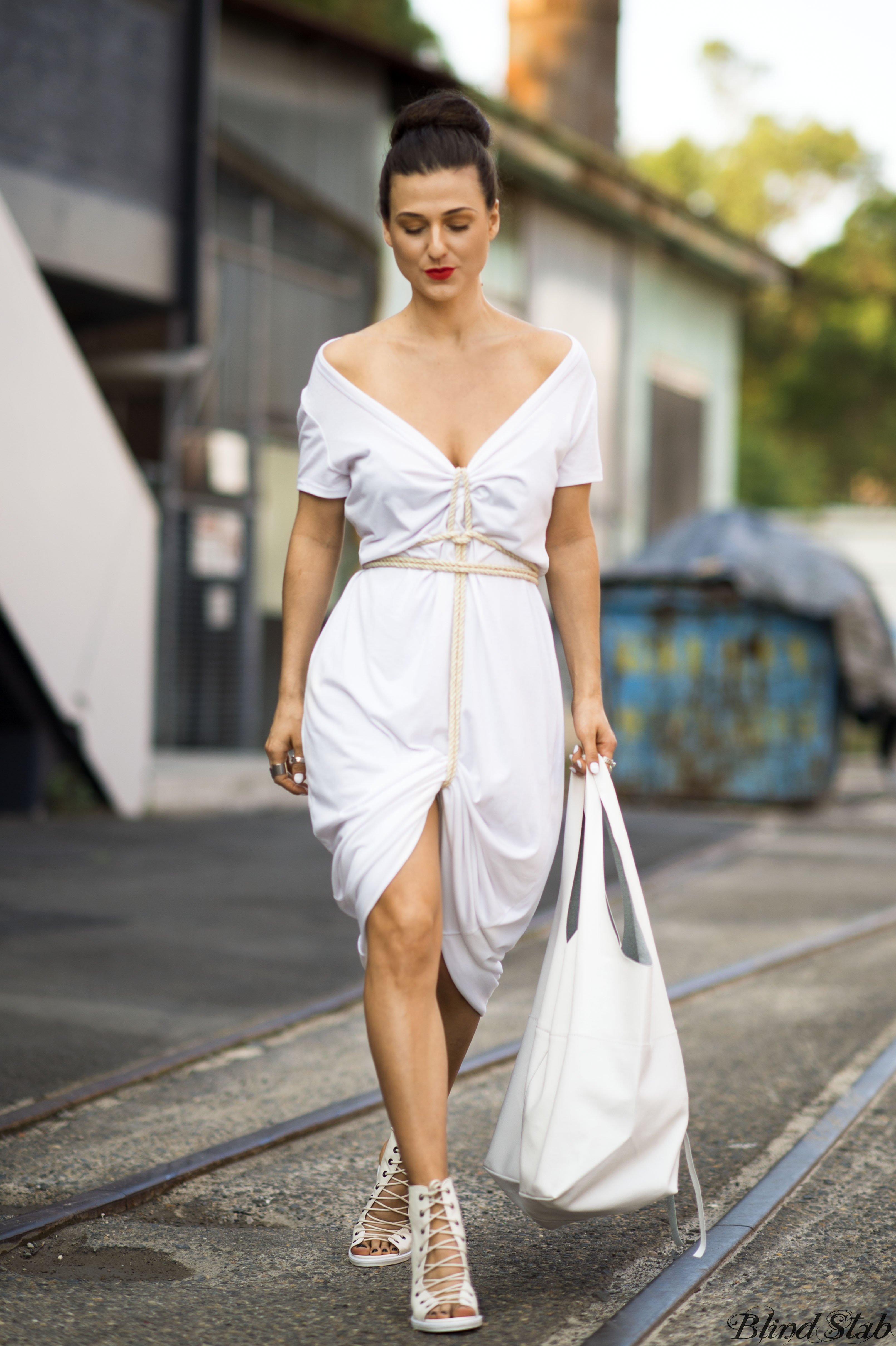 And can we talk about my shoes for a minute?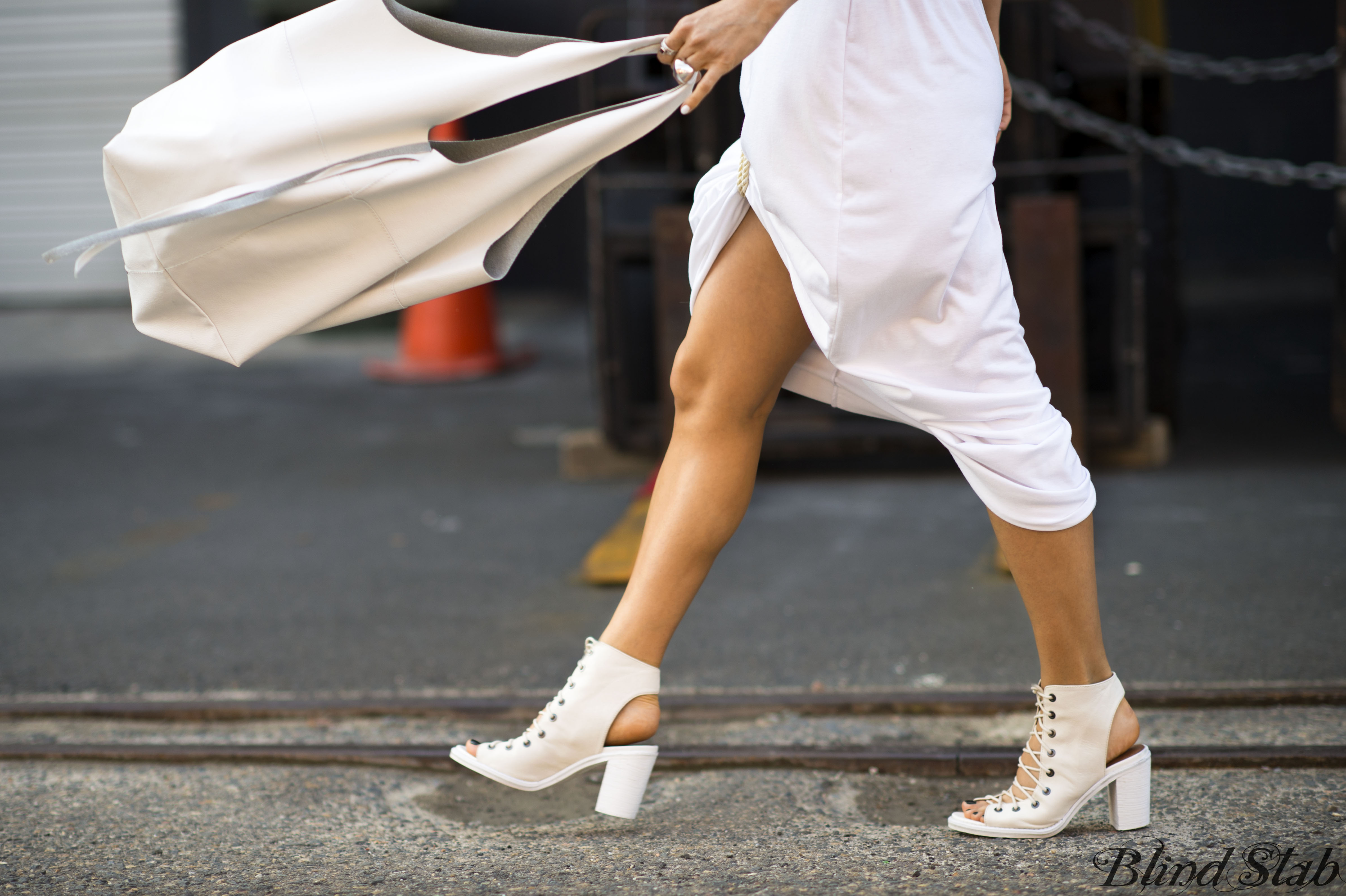 OK I'm done talking about my shoes.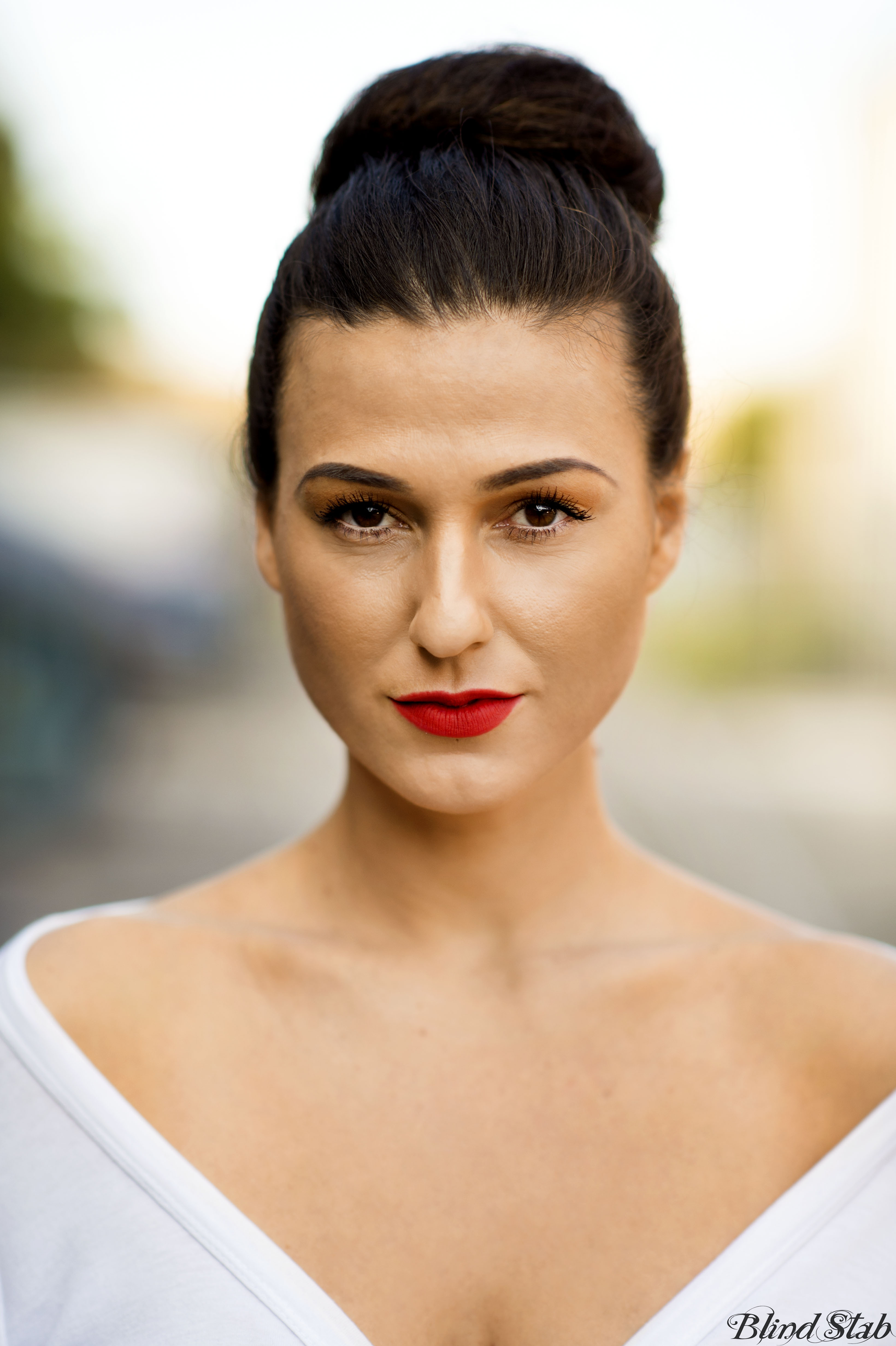 The rope belt I used for the harness is the same belt I'm wearing here, just tied differently.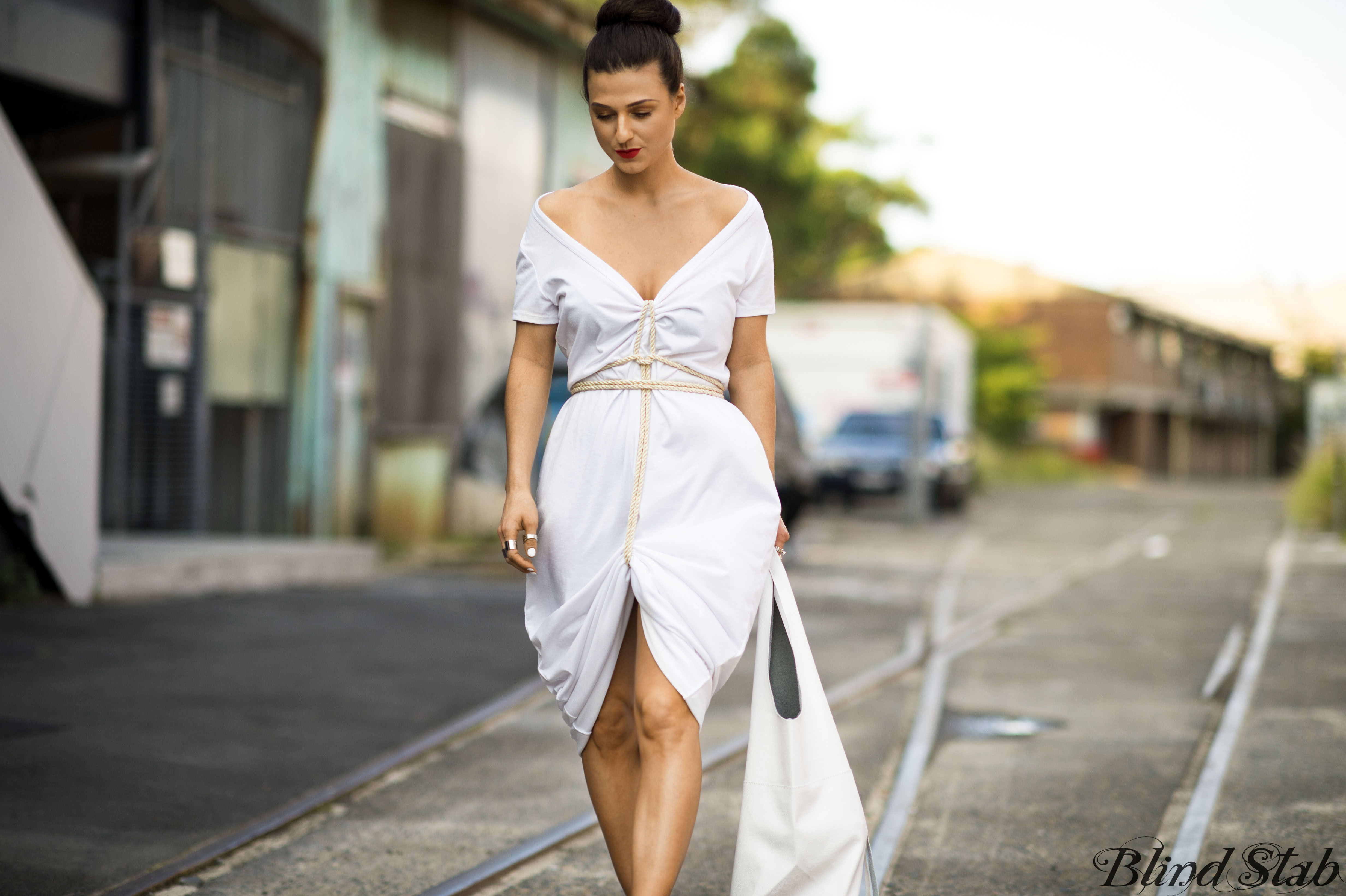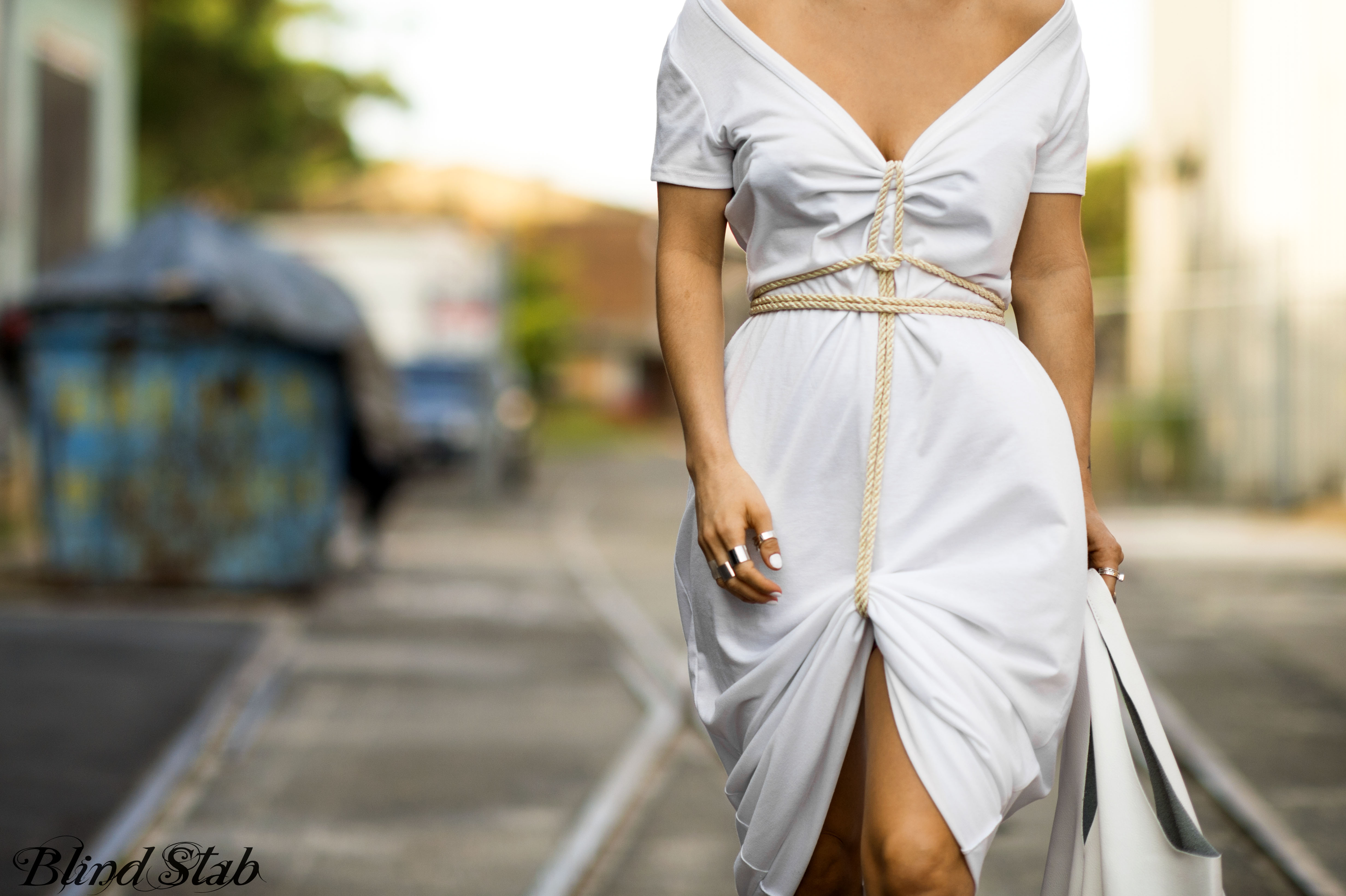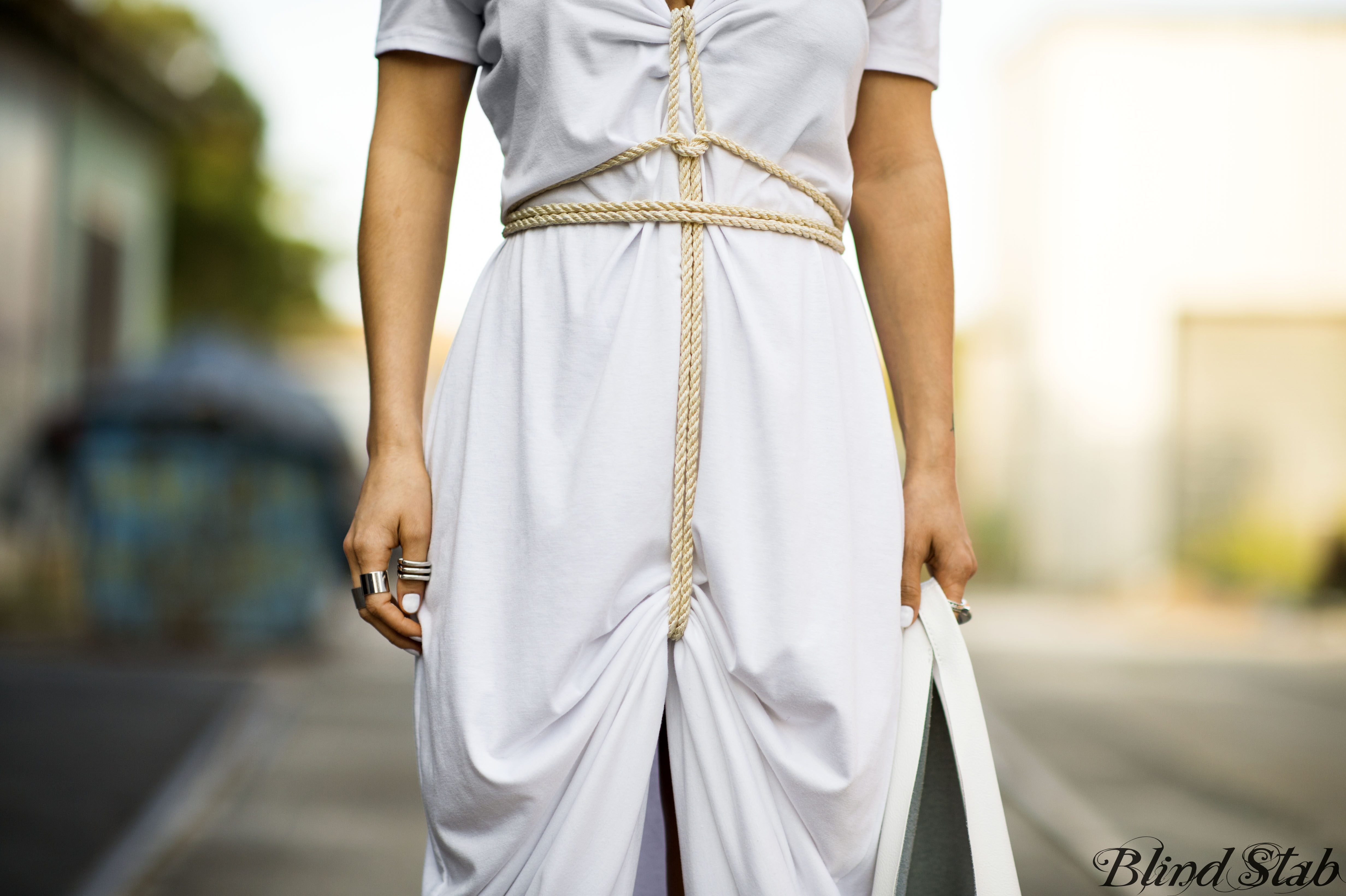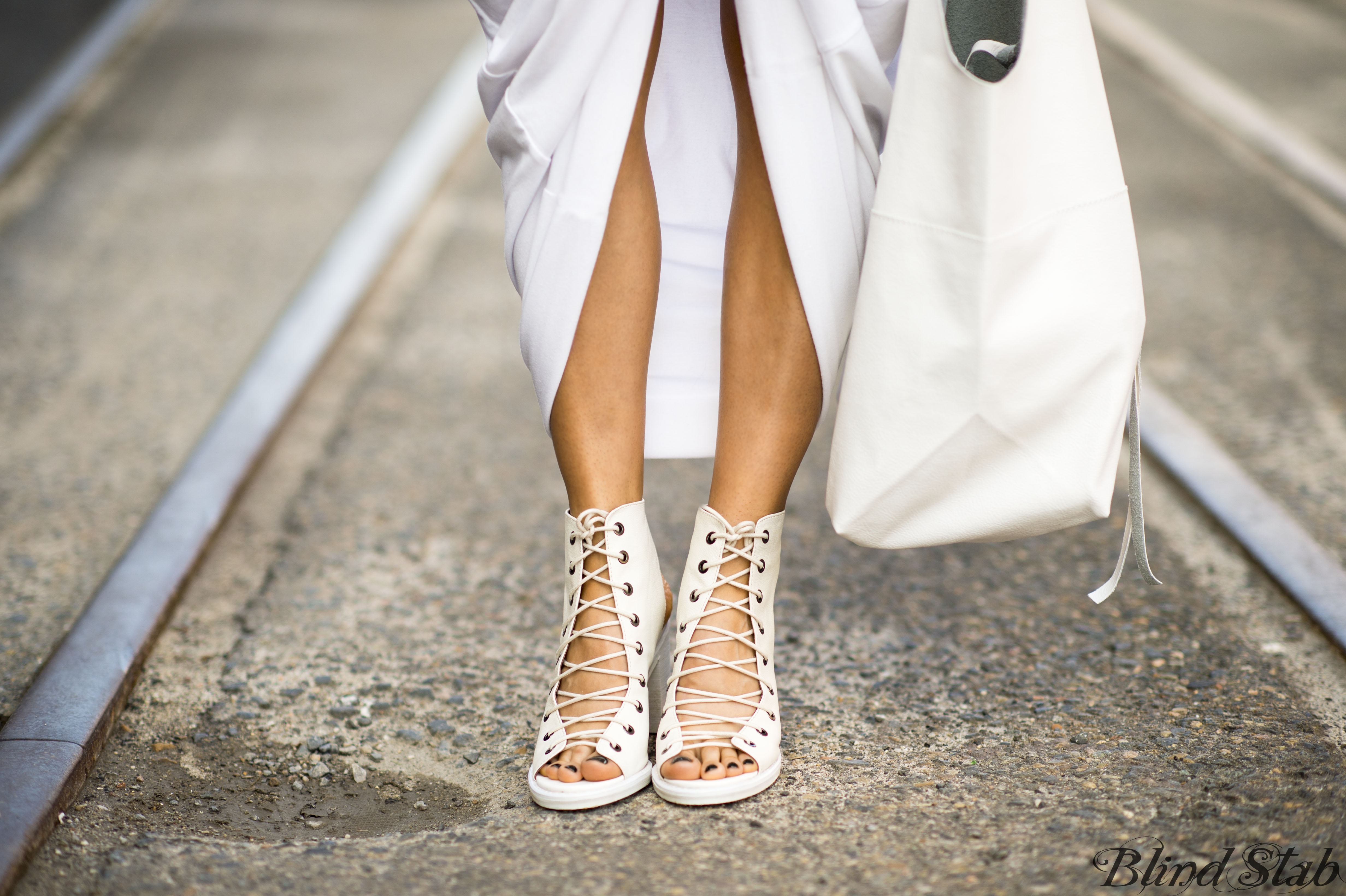 Sydney is obviously treating me well.
And I'm finally sleeping past 6am!! And last night I managed to go to sleep at 11pm!!!! I swear to god as soon as I'm over the jetlag the trip's going to be over and I'll be back on a plane to New York.
FAIL.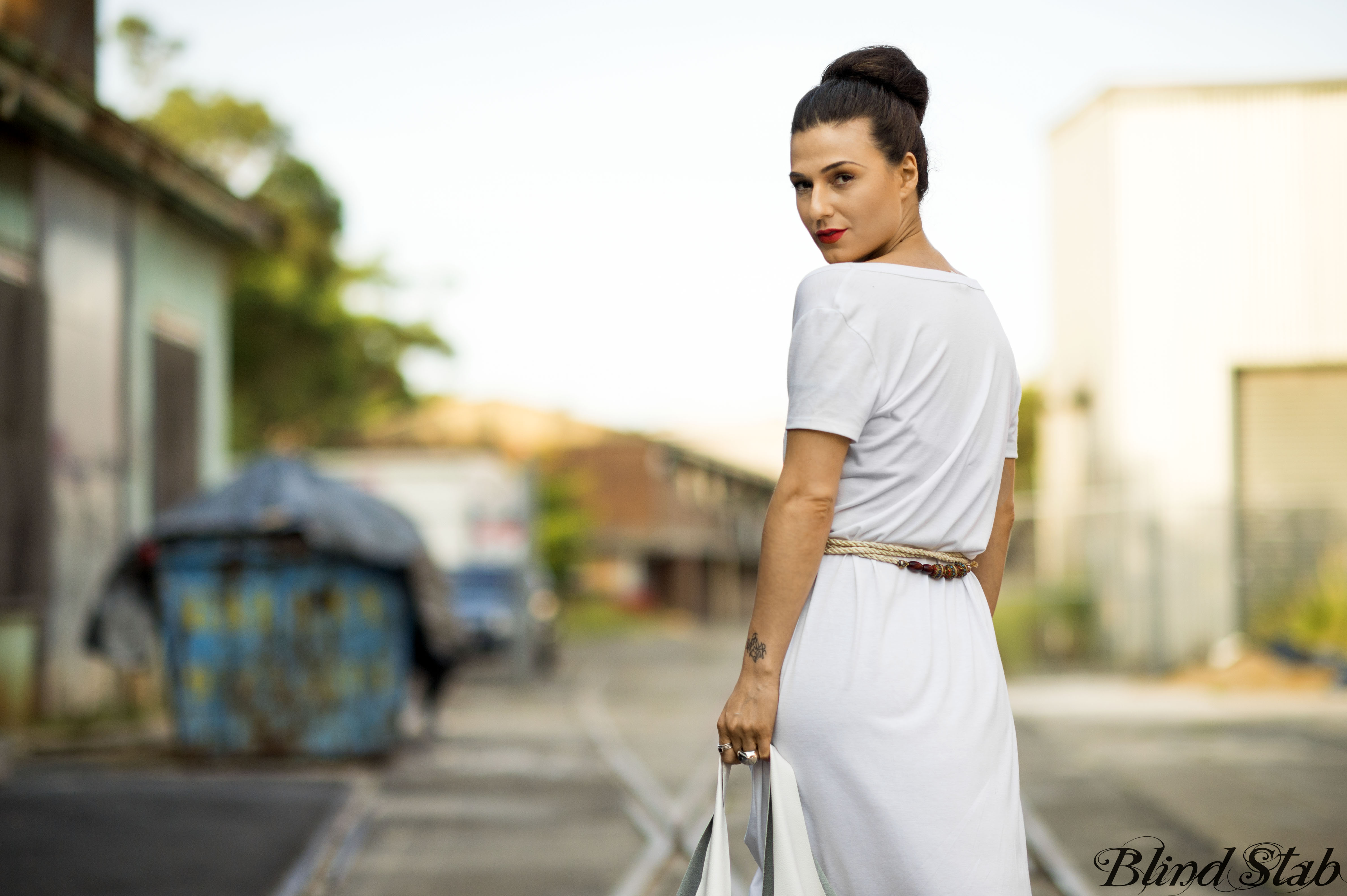 LATER DUDES XX-DANA
Wearing
Lipstick : MAC So Chaud / Dress : Mossimo from Target / Shoes : Jeffrey Campbell / Purse : Mango / Harness : DIY
Photography : Adam Katz Sinding

Follow Hotpants