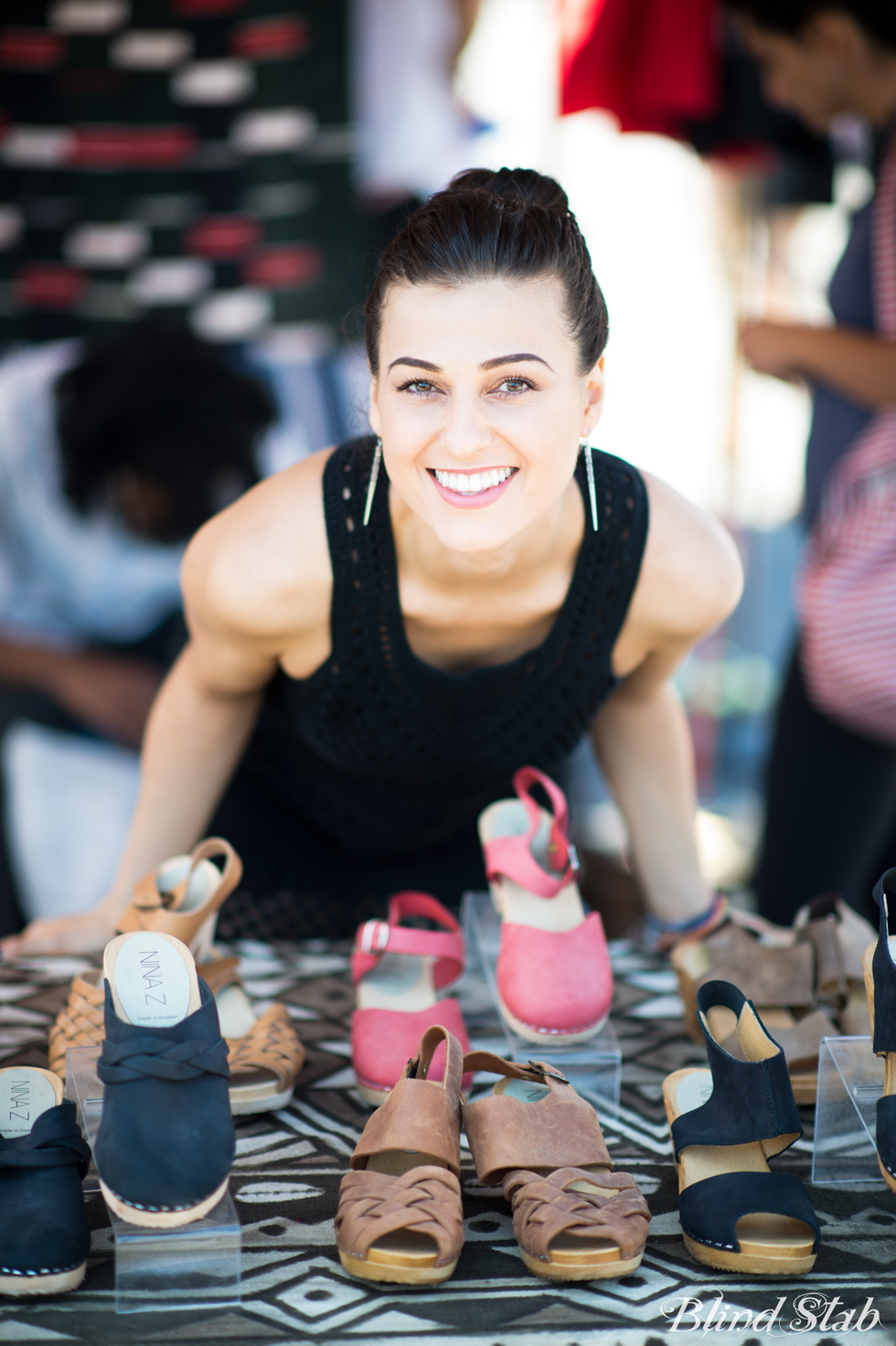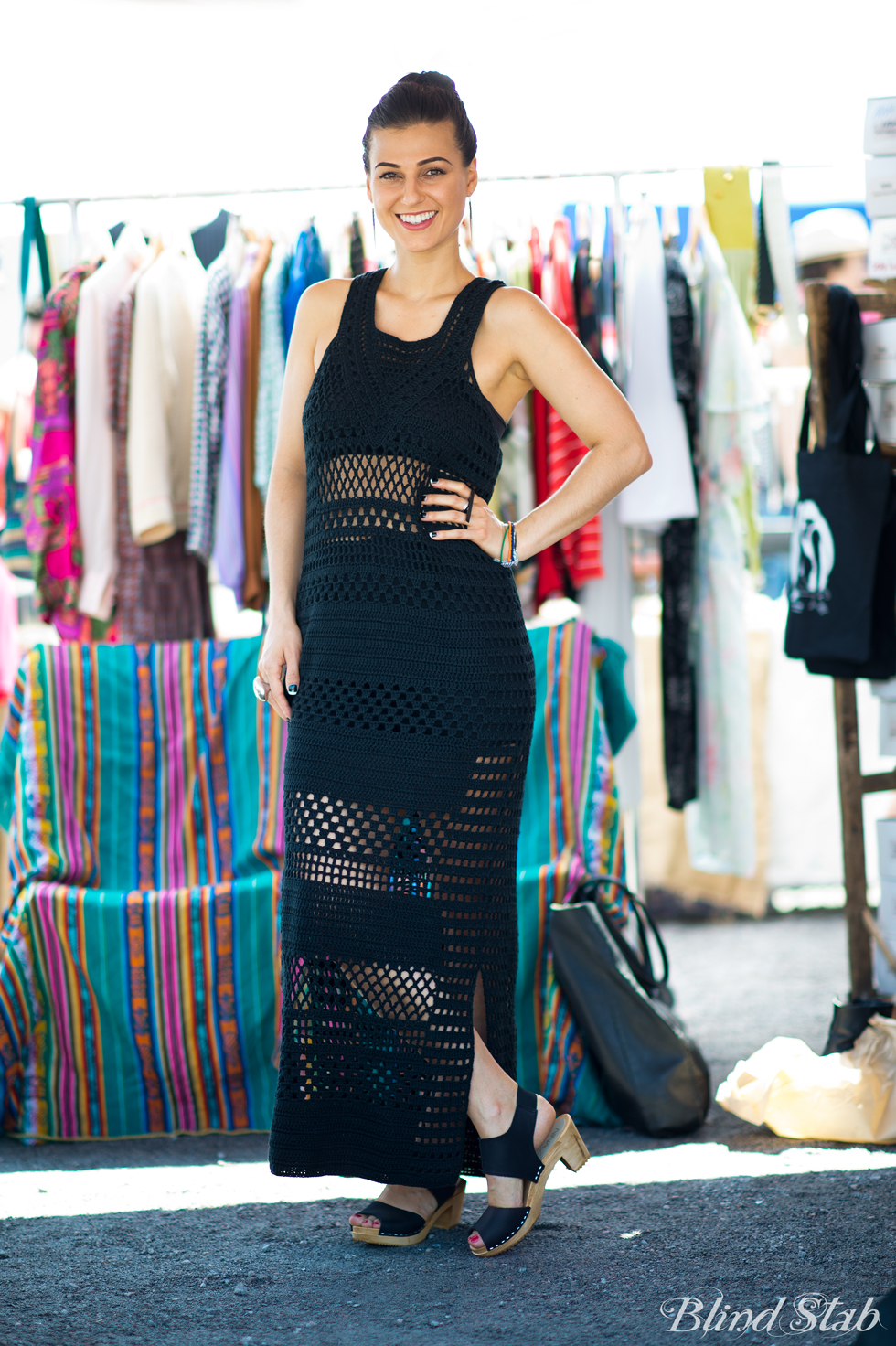 I'd never been much of a clog person…
Until I went to that Midsummer Party a few weeks ago!
All my Swedish girlfriends were wearing really cute shoes and looking super babely while dancing their asses off. I asked a friend what she was wearing and she told me Nina Z Clogs. Since my biggest fear about clogs is that they aren't comfortable, she let me try hers on, and they felt like I was wearing slippers.
Weird I know, but whatever.
You haven't lived until you've swapped shoes with a girlfriend at a crowded dance party!
I also found out that my friend Jenny Mörtsell shot their lookbook.
SMALL WORLD!!!!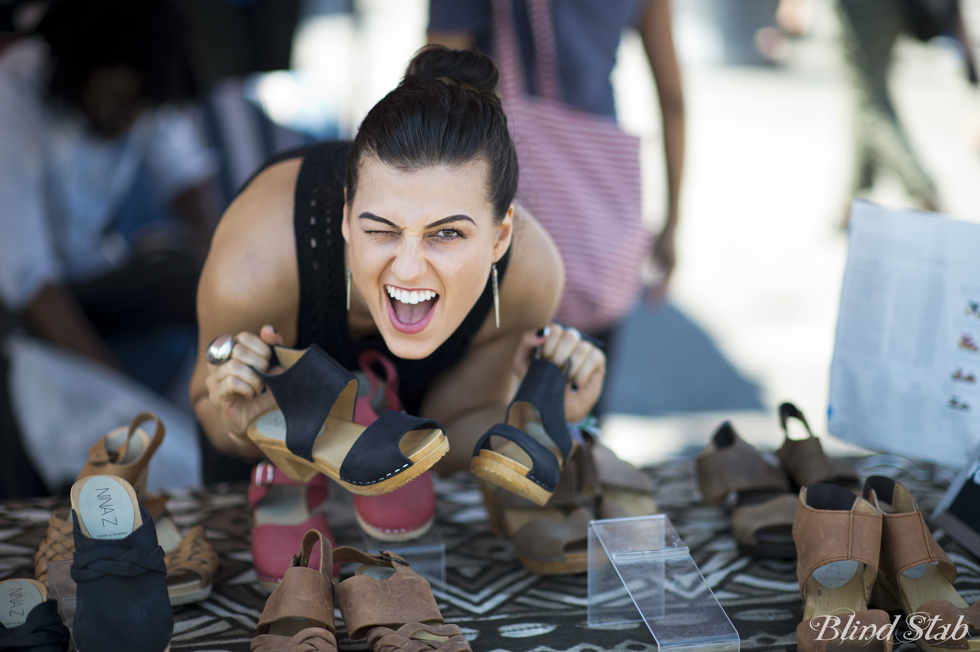 So last Sunday I decided to pay Nina a visit at the Williamsburg Flea Market and buy myself a pair.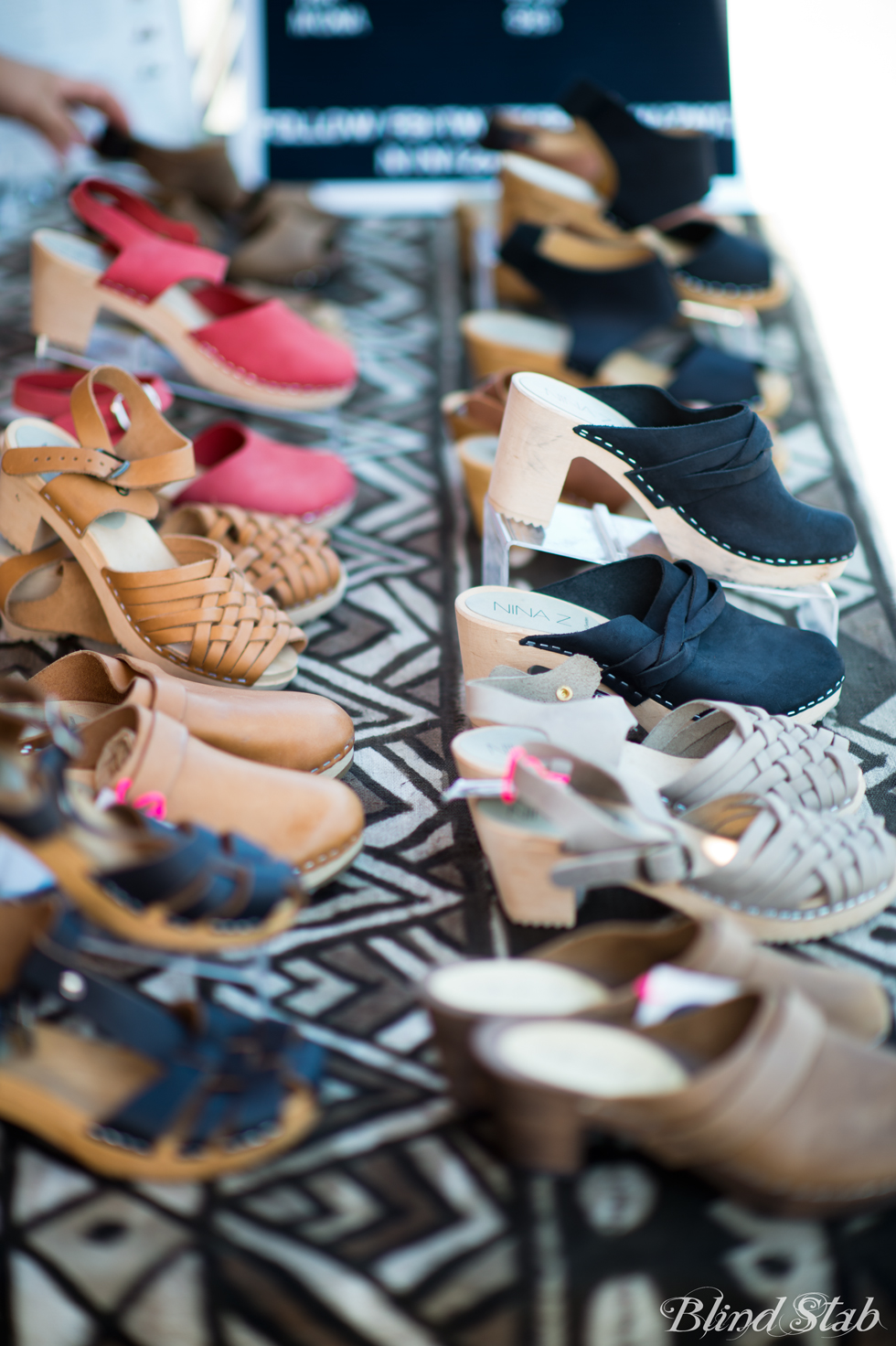 We took the East River Ferry which was beautiful and so much better than taking the subway on a hot weekend afternoon.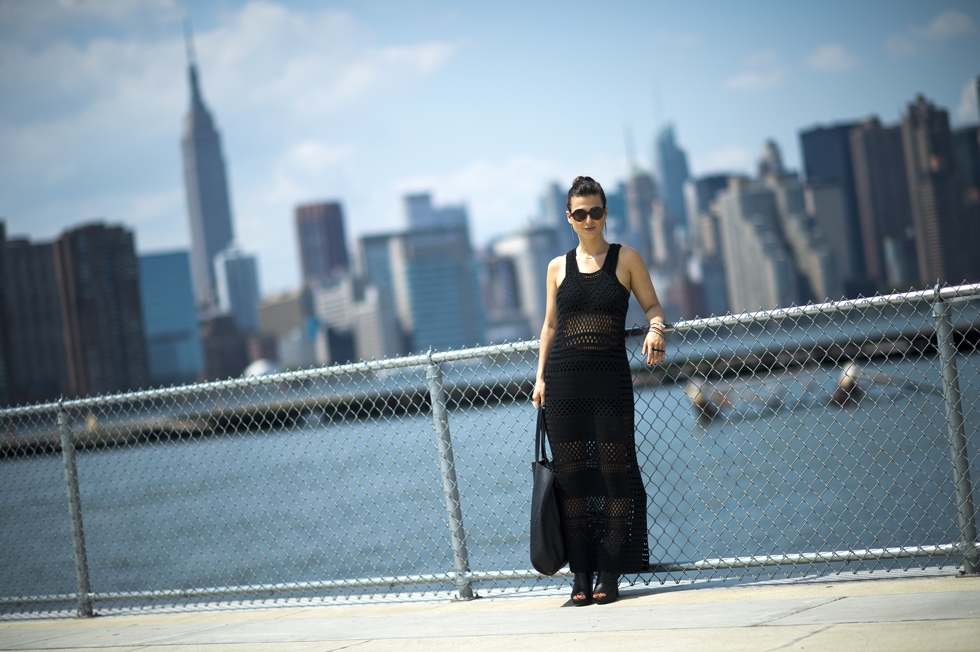 And even though I ended up getting a crochet patterned tan…that's still better than no tan.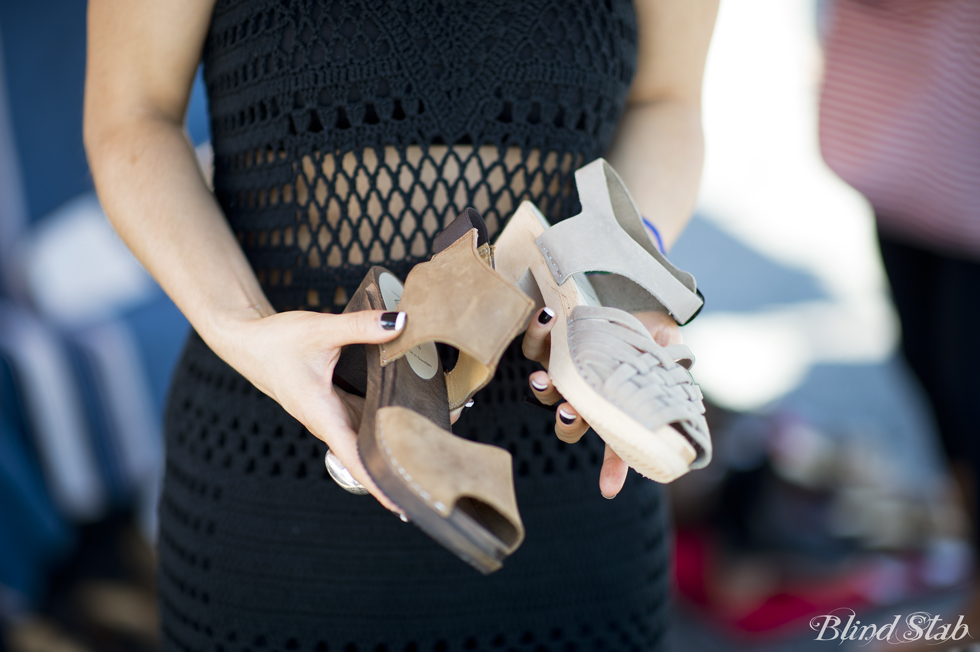 I tried on a bunch of pairs at Nina's tent. Her boyfriend was working and he was so nice.
Dear Nina's boyfriend : THANKS FOR BEING SO NICE!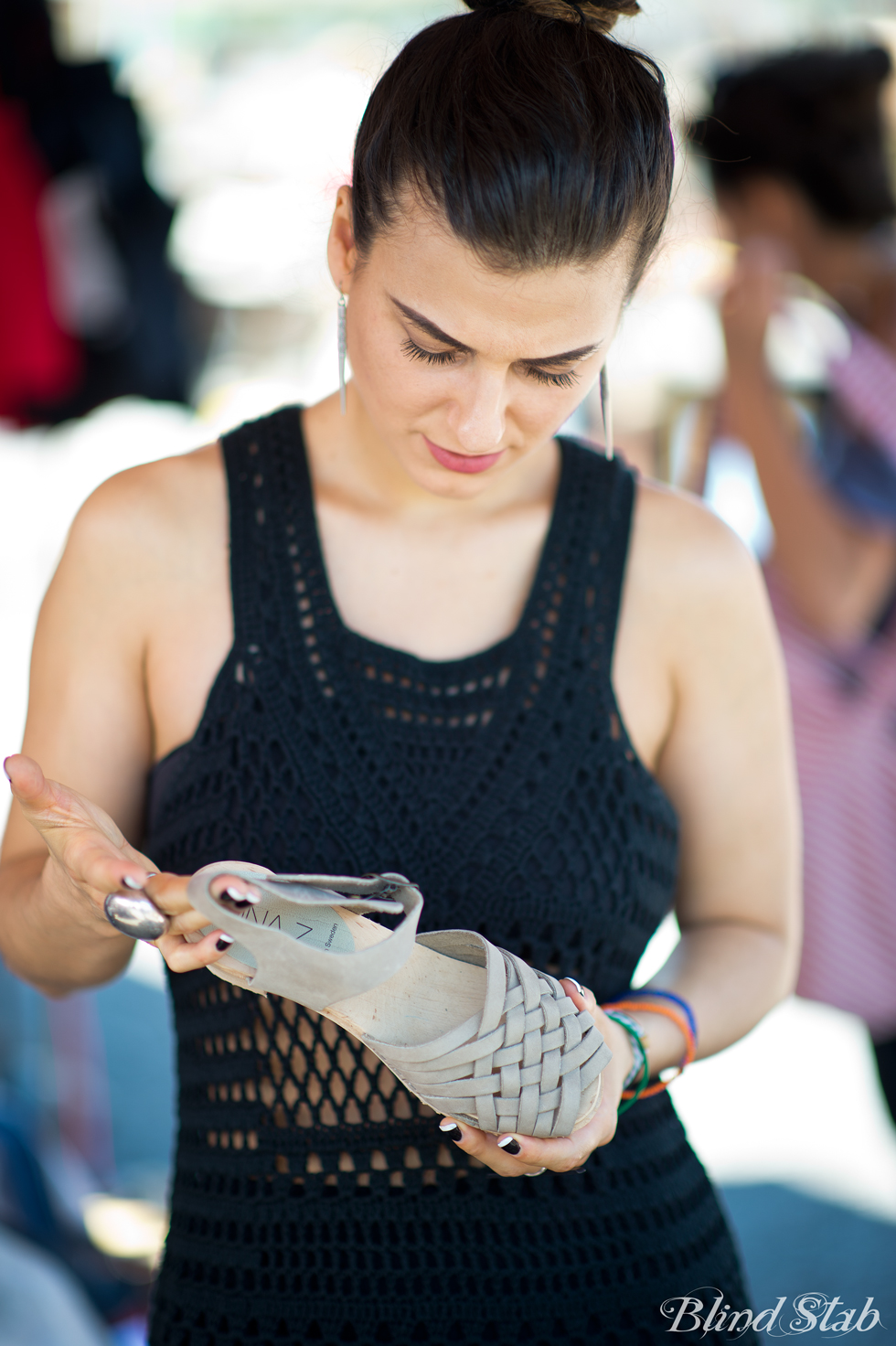 Ended up getting the Nina A in Black since they'll go with everything. You can see all the different styles she has here.
Just a note if you're into clogs : I wear a US 8 and the 37 fit.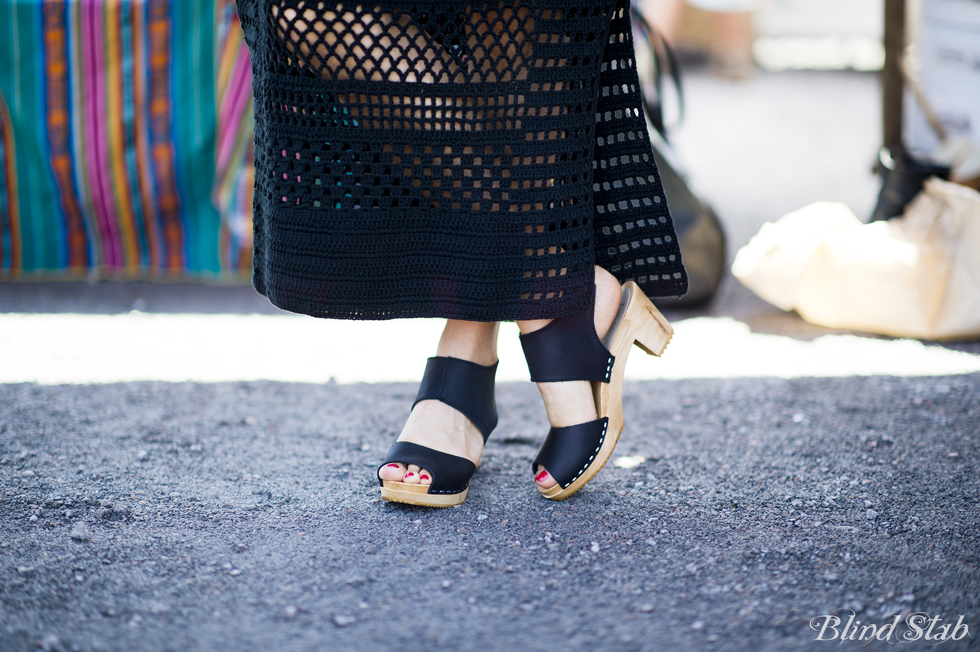 OK! Enjoy your week. I'm exhausted because I spent all night putting together shelves made out of plumbing for my living room.
Actually my boyfriend did all the work. I'm exhausted from watching him and eating pizza.
LATER DUDES XX-DANA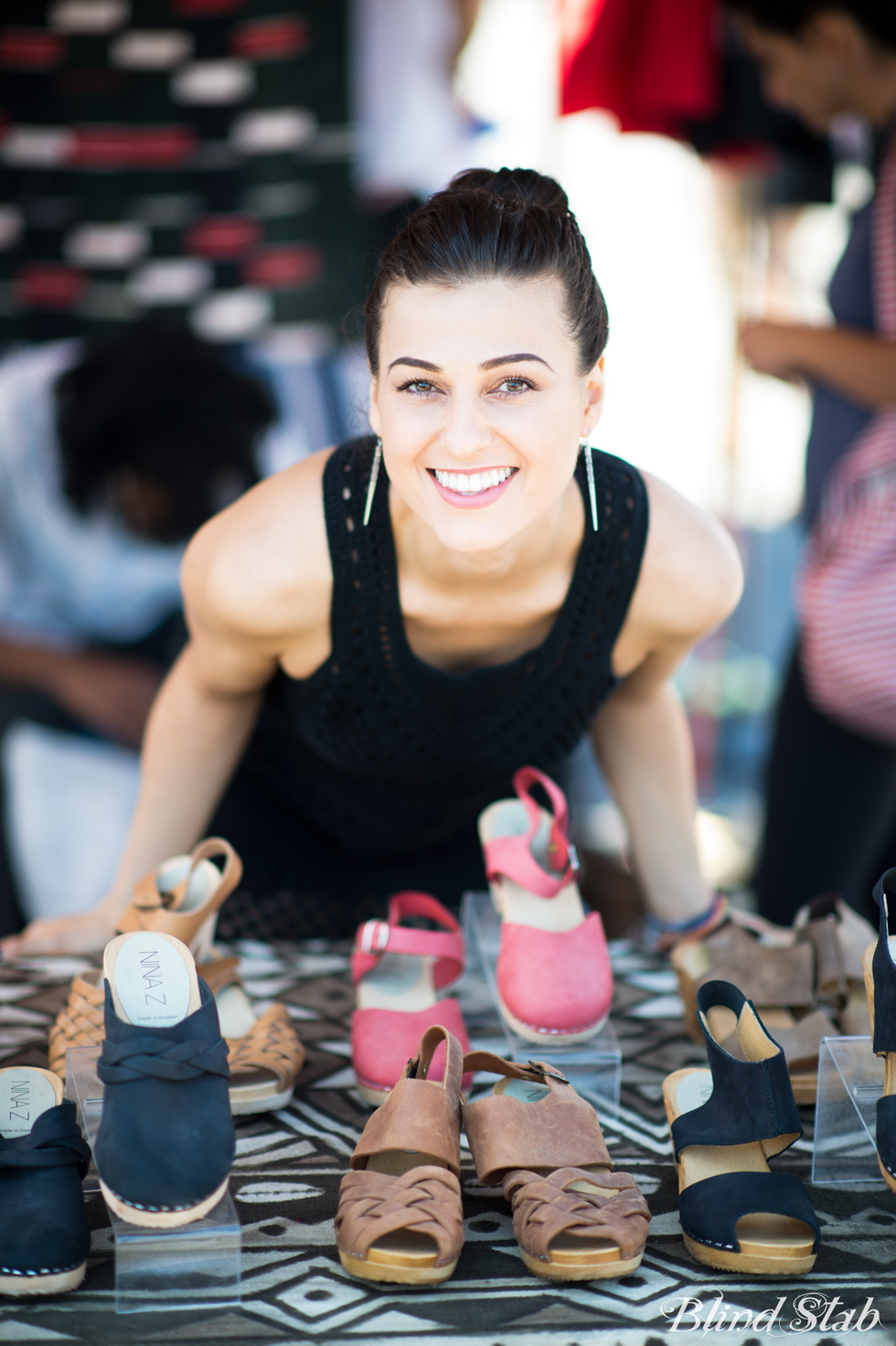 Wearing
Lipstick : MAC Retro / Knit Dress : All Saints / Clogs : Nina Z / Sports Bra : Alexander Wang / Bike Shorts : American Apparel / Purse : Etsy / Earrings : Street Vendor in Seattle / Black Bar Ring : Urban Outfitters
photography : Adam Katz Sinding
________________________________________
Follow Hotpants