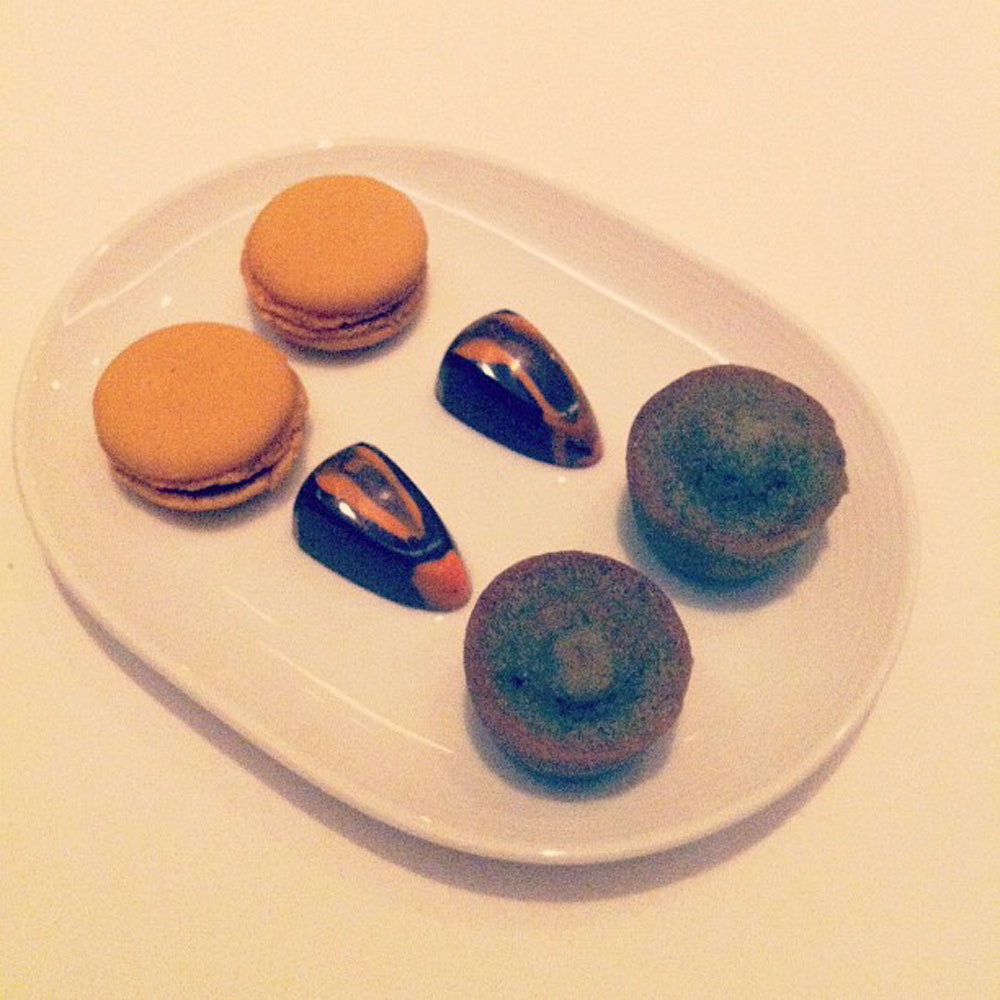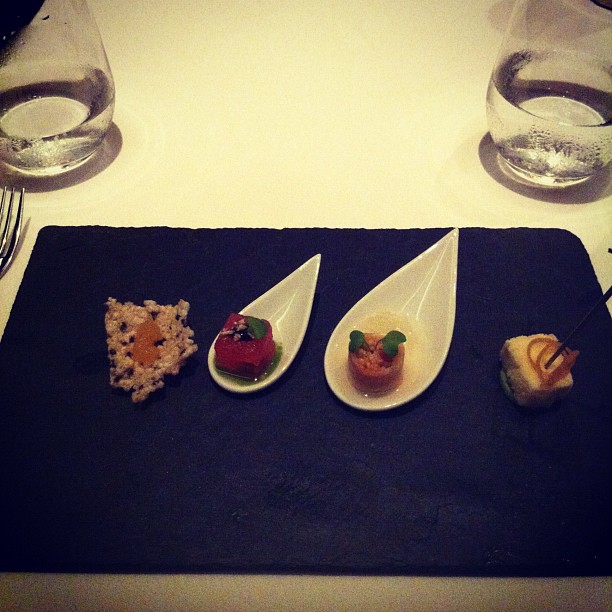 Last night I had the most amazing meal.
Seriously.
I honestly think it was the best restaurant I've been to in New York so far.
(and no…this is not a sponsored post…I wish!)
I had the tasting menu at Jungsik located in TriBeCa, NYC.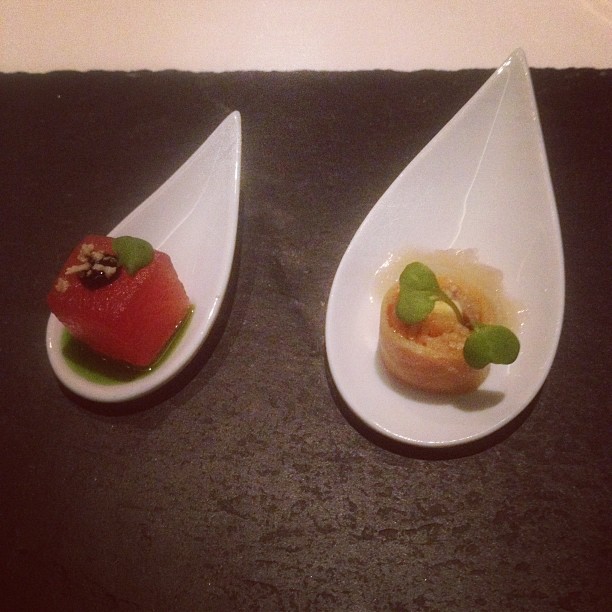 If you have not been. GO!
The food is Korean, but I would say it's more French with a Korean twist. I'm no connoisseur, but damn, I was happy.
The best part about the whole meal was that I called them in advance to say I'm a vegan, and they were BEYOND accommodating. It was some of the best vegan food I have EVER had.
(bf's octopus salad…I forgot to Instagram my food because it was too good)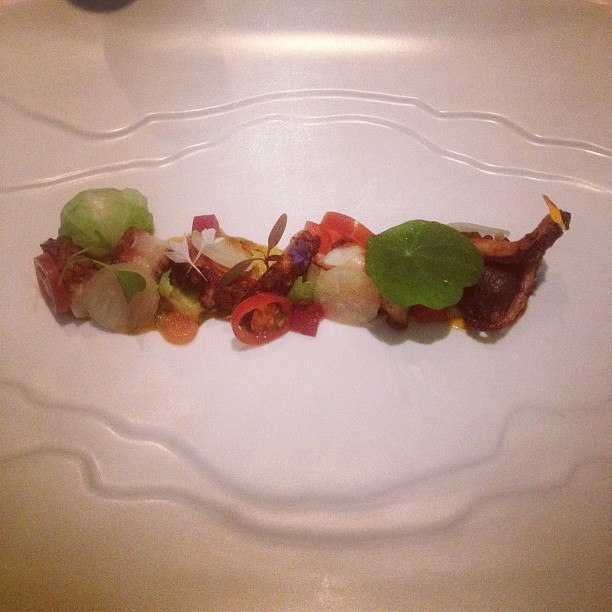 (bf's fish that he said was incredible)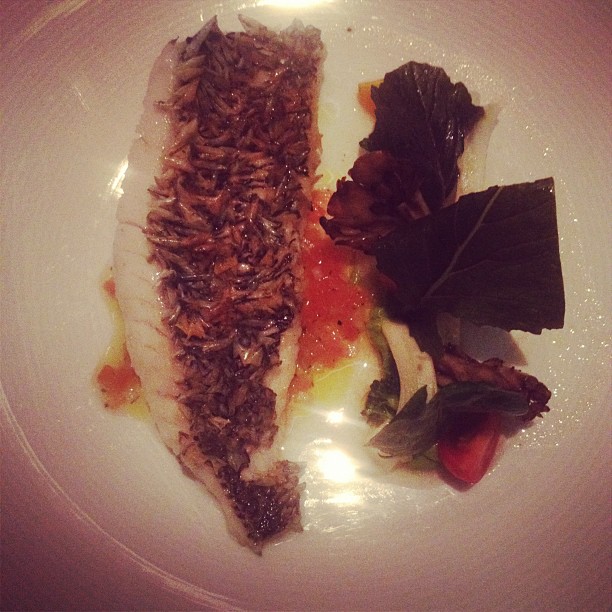 And they even made ME special vegan ice cream when they knew I was coming.
um.
wow.
(my vegan dessert…I died)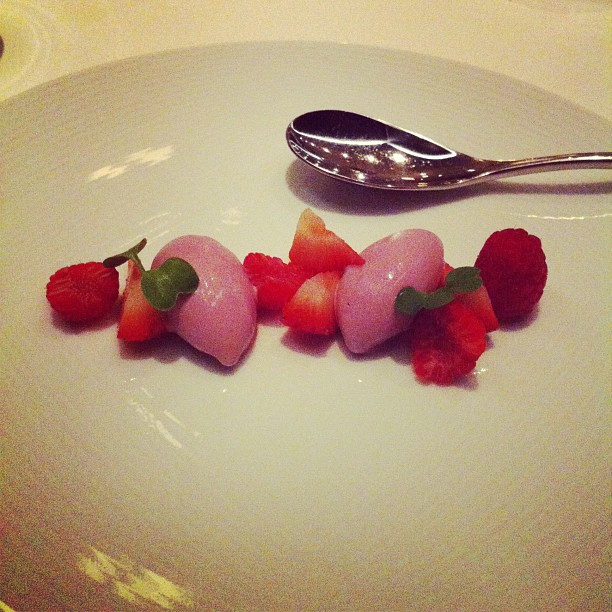 (bf's dessert. the green stuff is apple sorbet)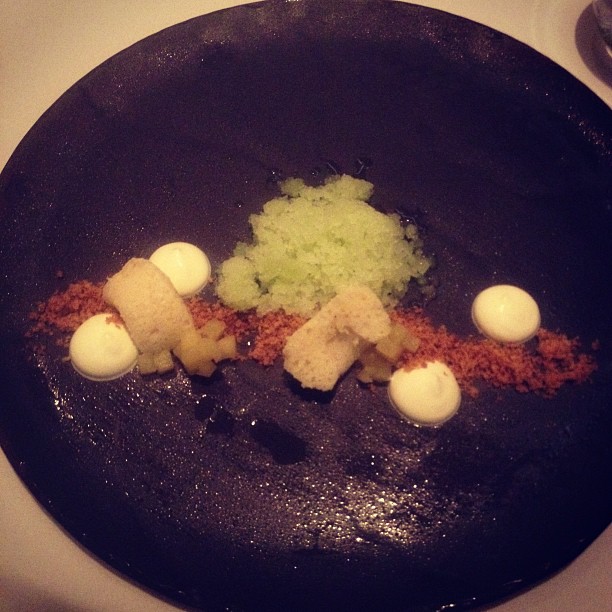 Non vegan cookies at the end of the meal below. Our waiter was so sweet and brought me figs and walnuts too.
The green cookies were made out of a weed called Uncle Joe or something. Our waiter kept trying not to call them weed cookies, so halfway through his description I just yelled "HEY, POT COOKIES!"
…you can't take me anywhere…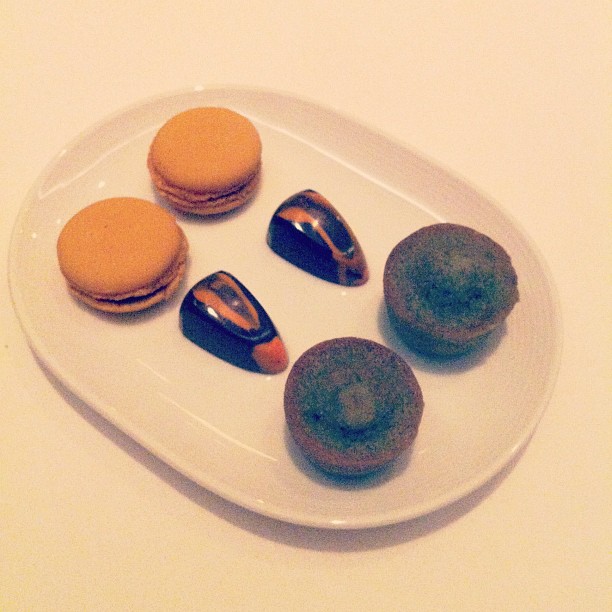 Even the decor inside is beautiful. I want to steal this idea of putting metal "cages" around hanging ceiling lights.
le sigh….another thing to add to the list for My Future Mansion…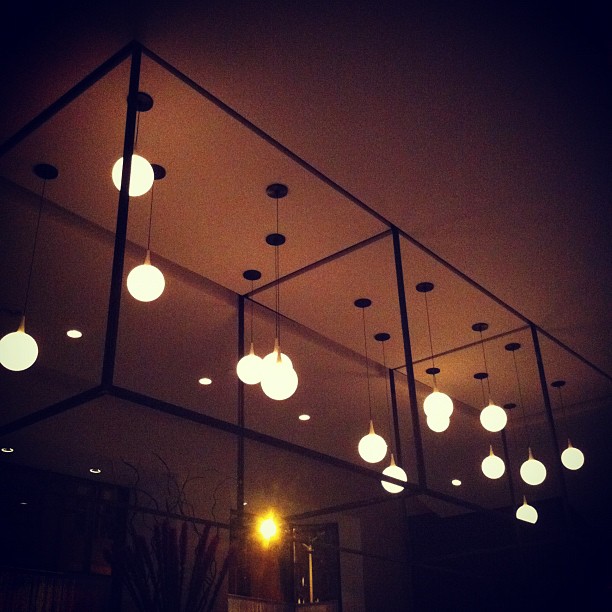 Oh, and my score?
drumroll please….
I GIVE THIS RESTAURANT
…………..
2 VERY ENTHUSIASTIC NOM THUMBS UP!
I'M STILL IN A FOOD COMA.
So go eat there. Srsly. You won't be disappointed. And tell them the vegan from Friday night sent you.
Also, don't forget to follow me on Instagram here!!!!
LATER DUDES XX-DANA

Follow Hotpants