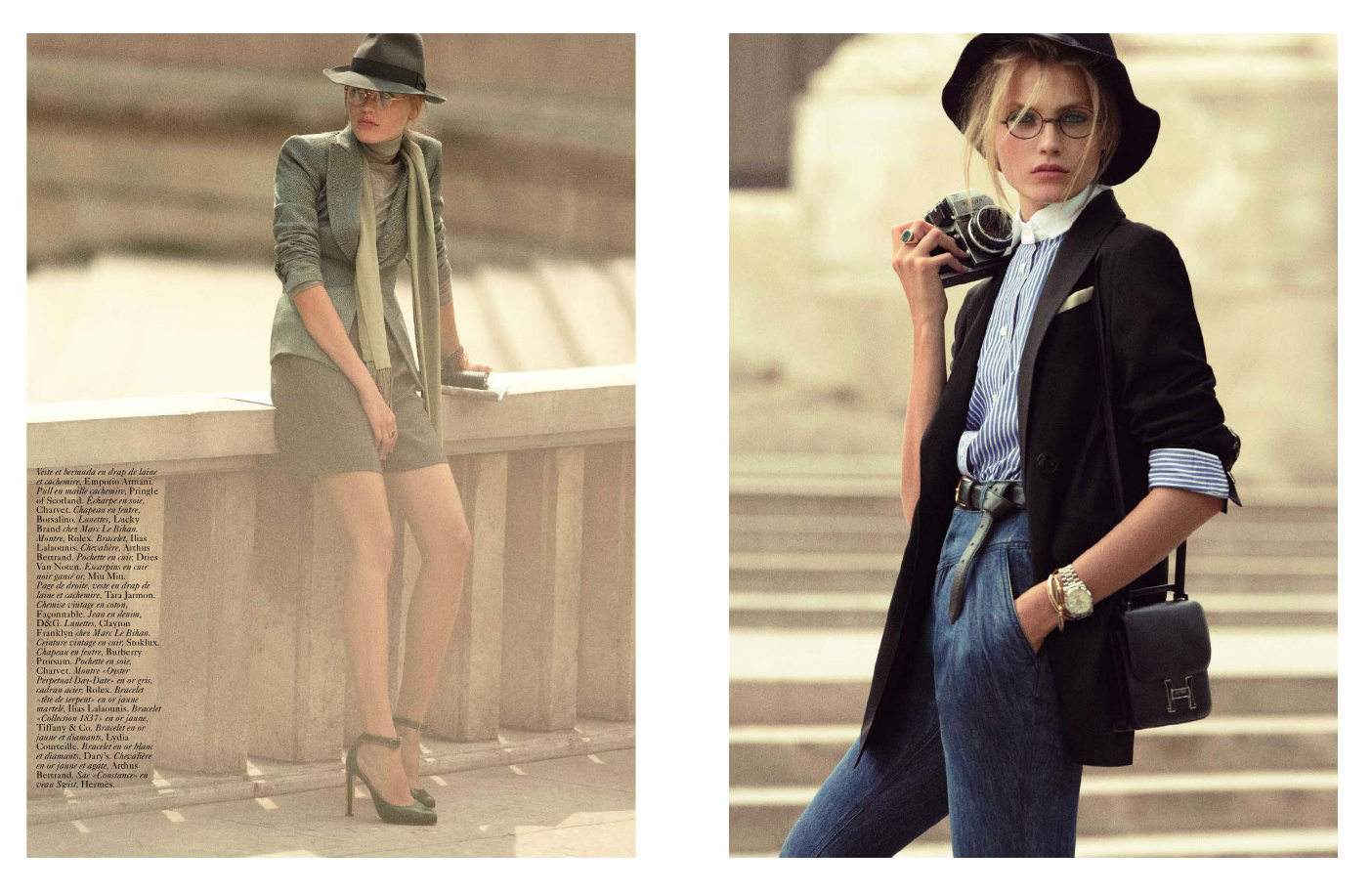 This is still one of my favorite editorials EVERRRRRRRRRRR!!!!!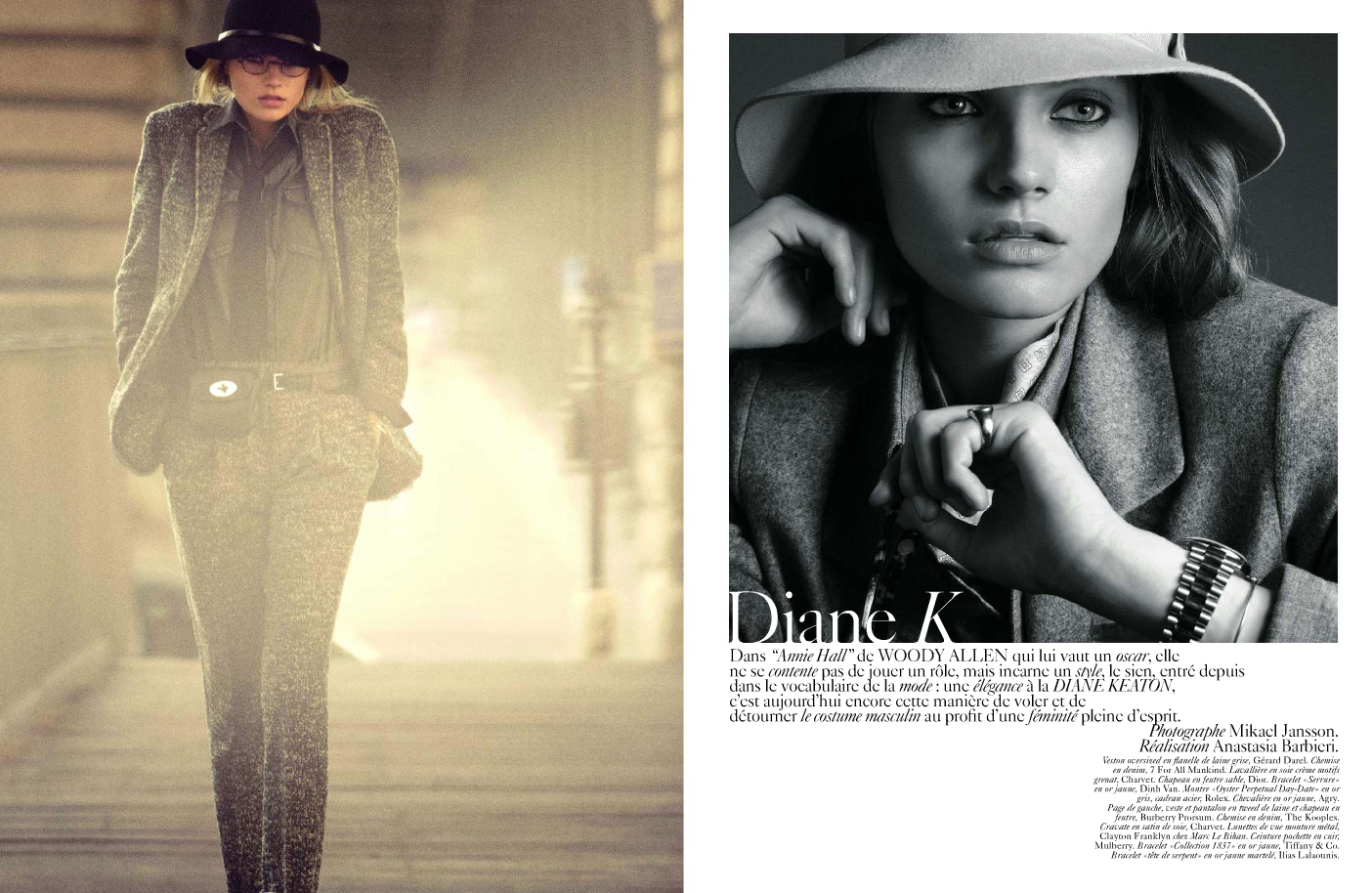 An entire spread…dedicated to Diane Keaton/Annie Hall…which just so happens to be one of my favorite movies…styled by the incredible Anastasia Barbieri….shot by Mikael Jansson…with the stunning model/alien Anna Maria Jagodzinskslakjsfkajslkfja;lkf????
ARE YOU KIDDING ME?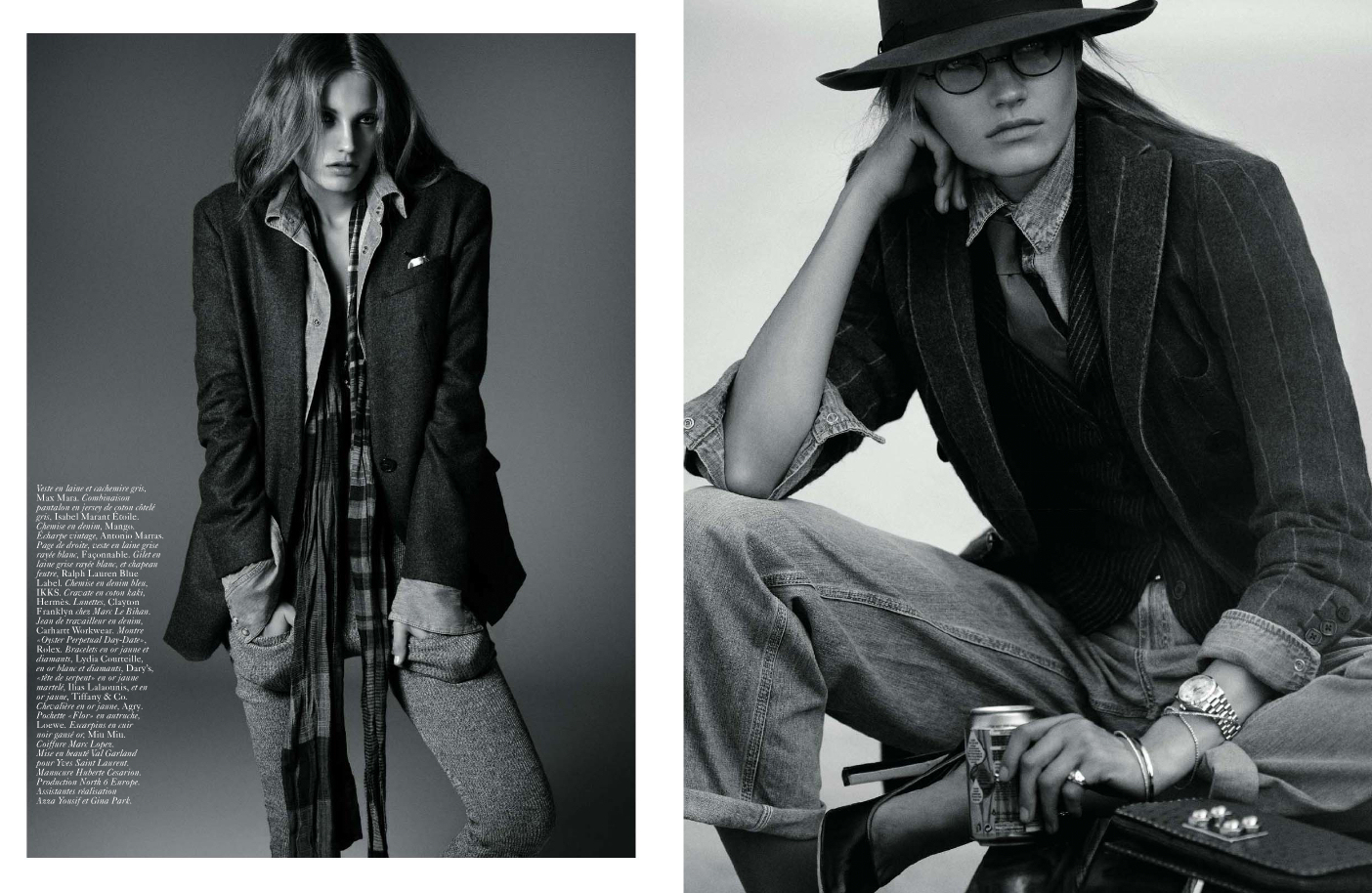 JE DIE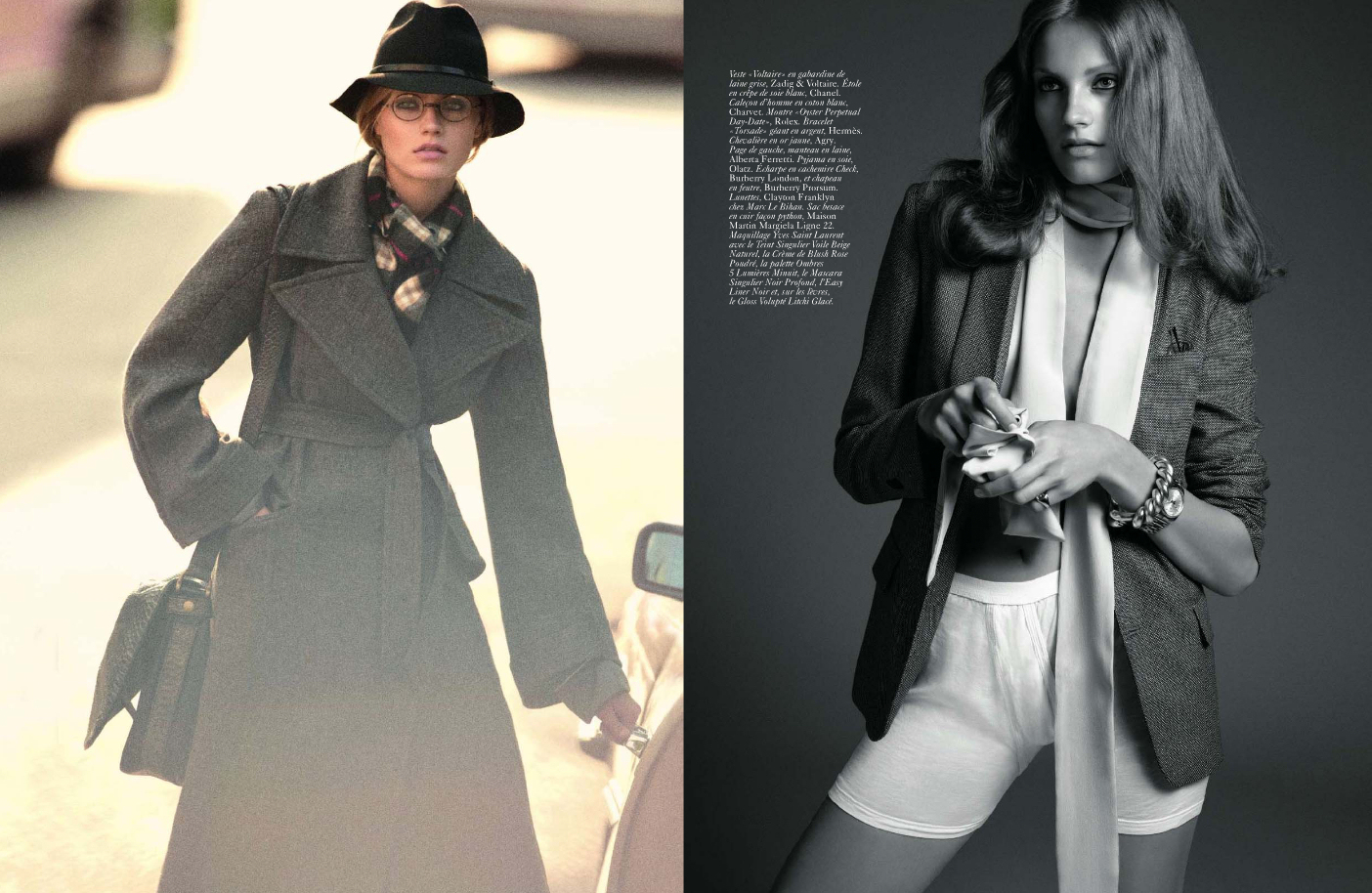 AND
JE WANT TO SHARE WITH VOUS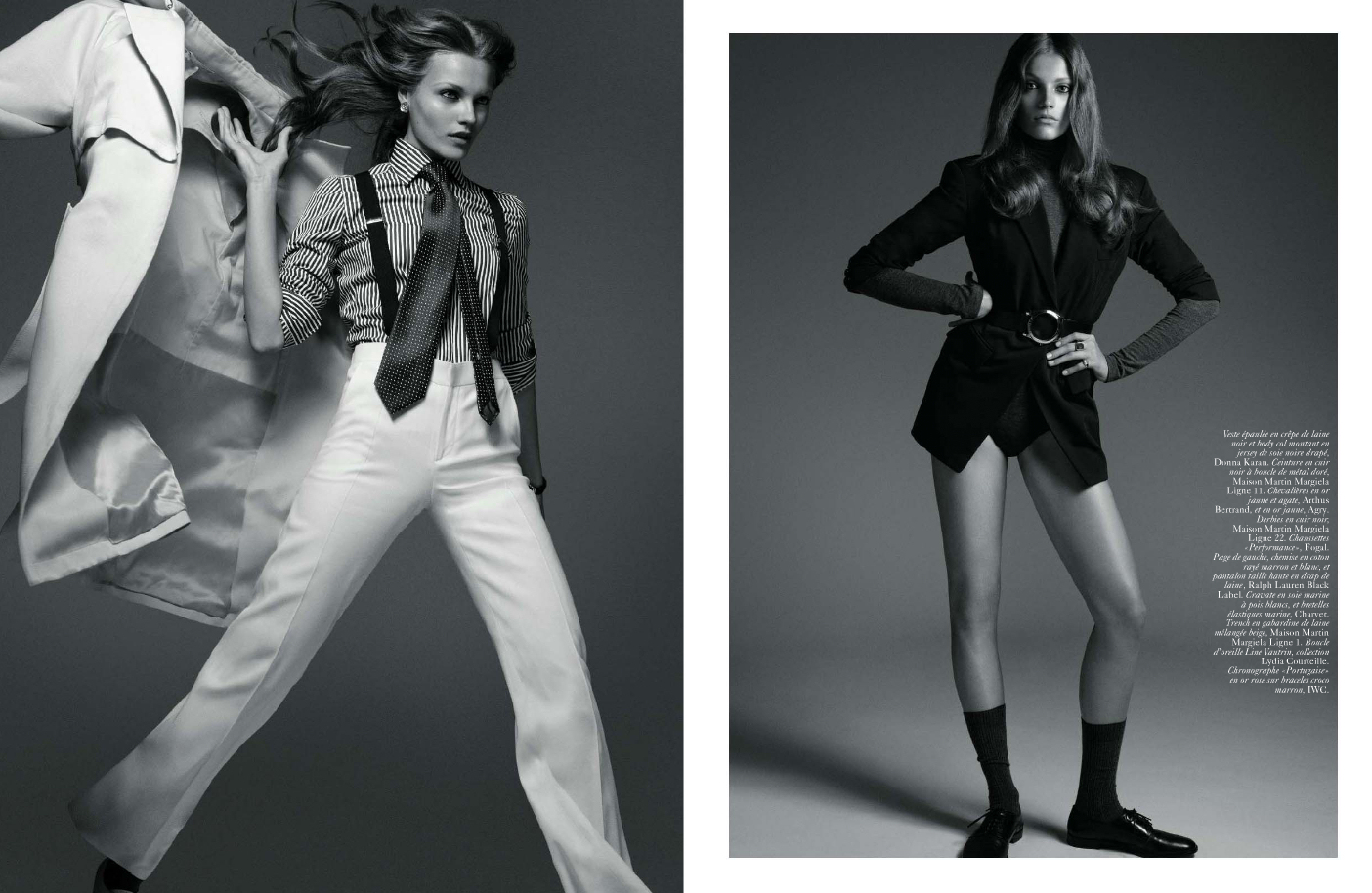 AND
JE WANT TO DRESS LIKE THIS TOUT LE TEMPS!!!!!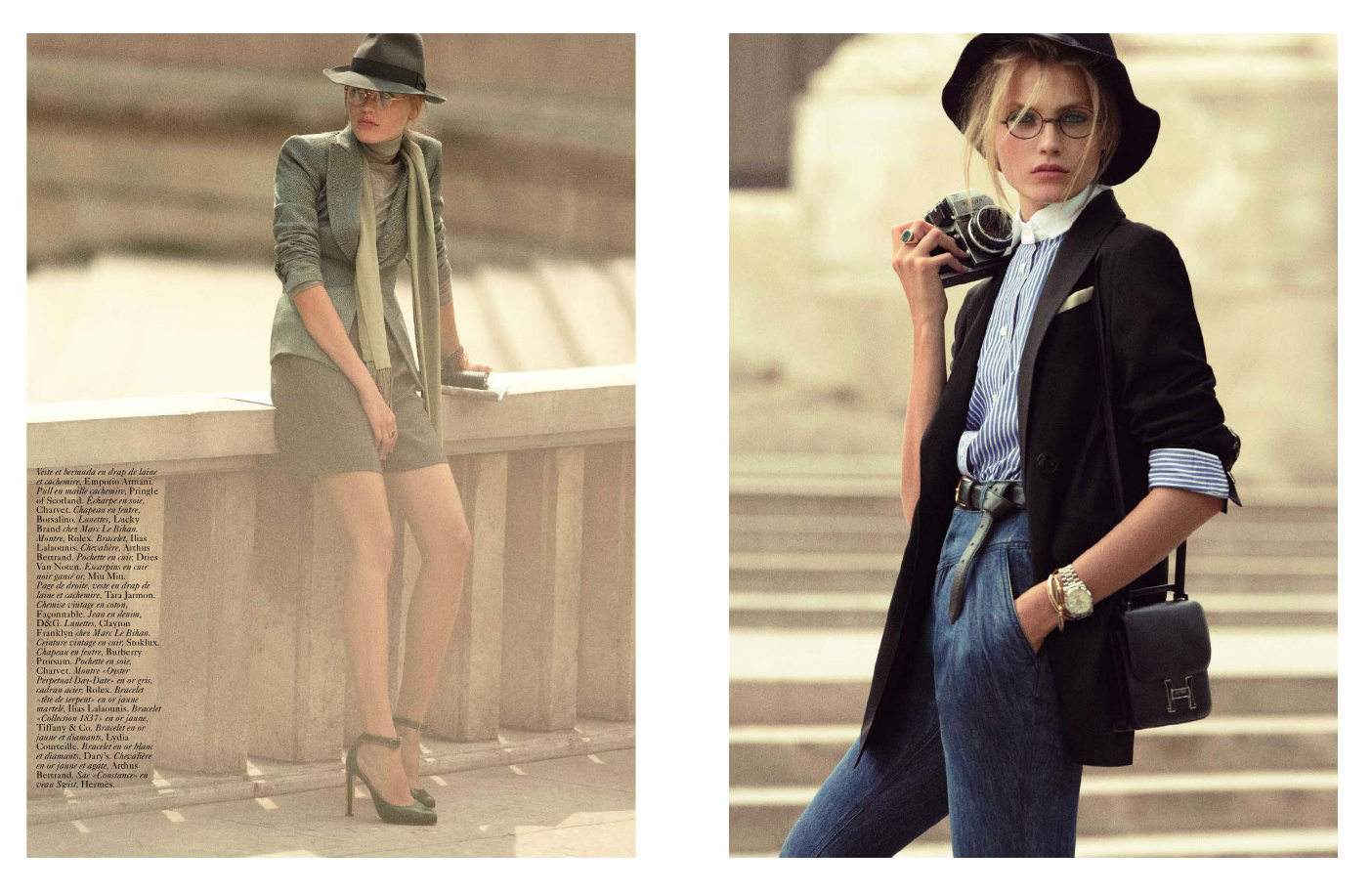 Pour mes lecteurs français, j'ai traduit cette phrase pour vous.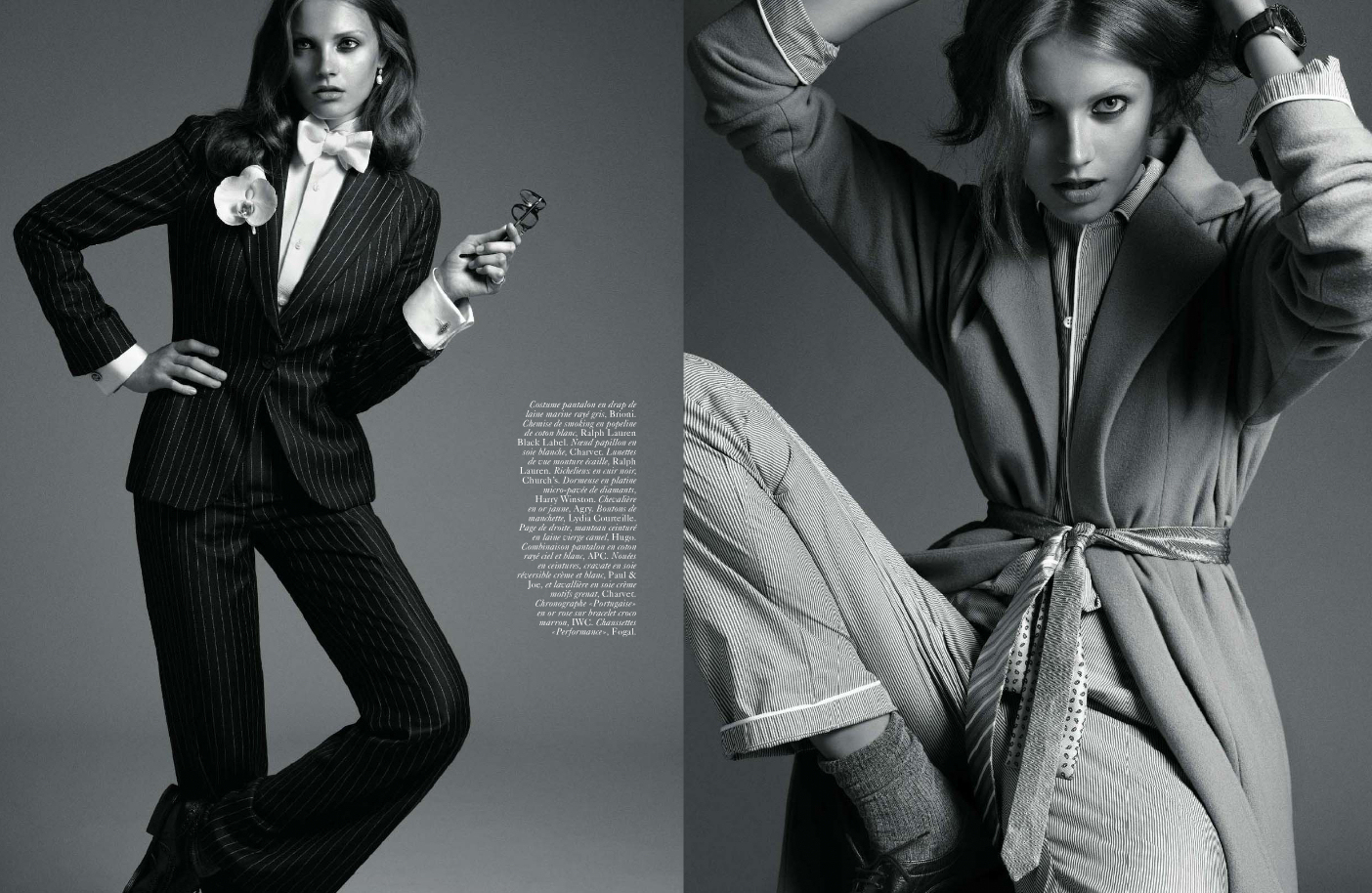 And to my American readers:
What are y'all plans for 4th of July???
I'm going to Seattle, WA, otherwise known as PARTYTOWN USA.
be jealous
LATER DUDES XX-DANA
Source : Screencapped by sedirea from zinio.com
________________________________________
Follow Hotpants