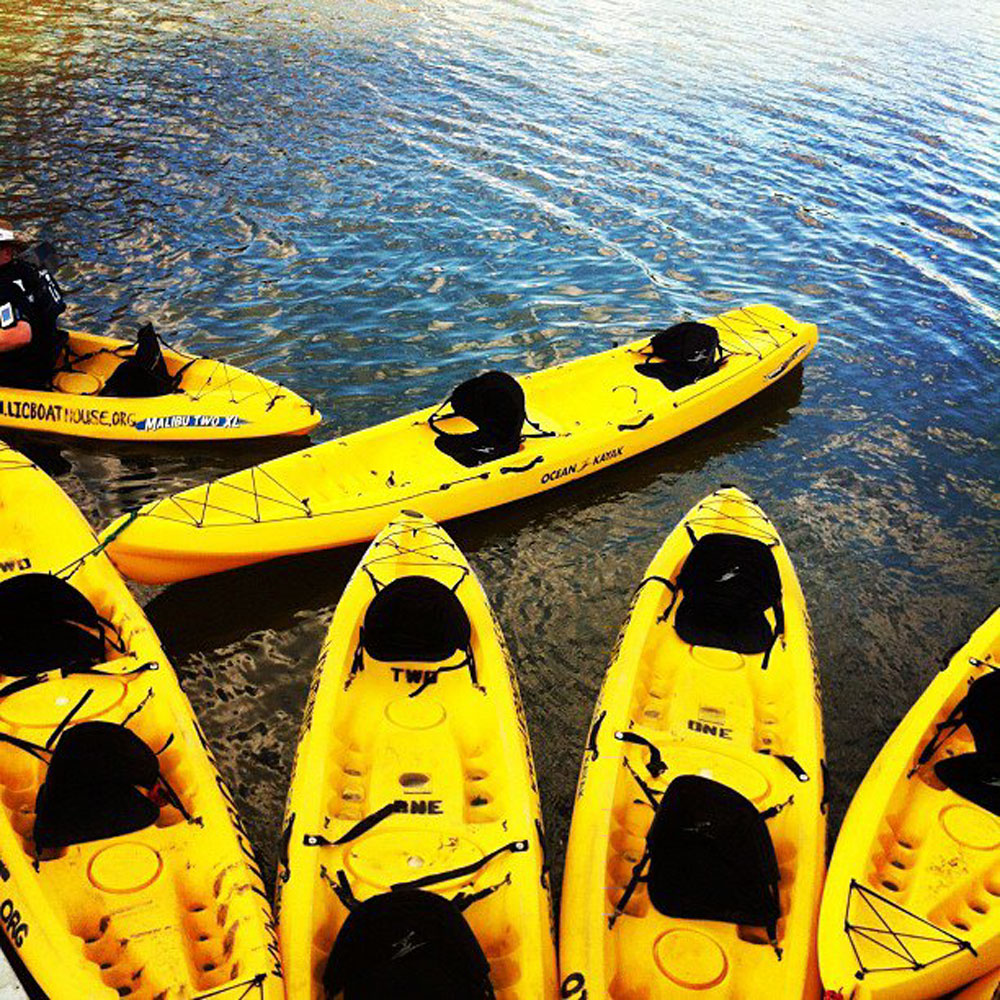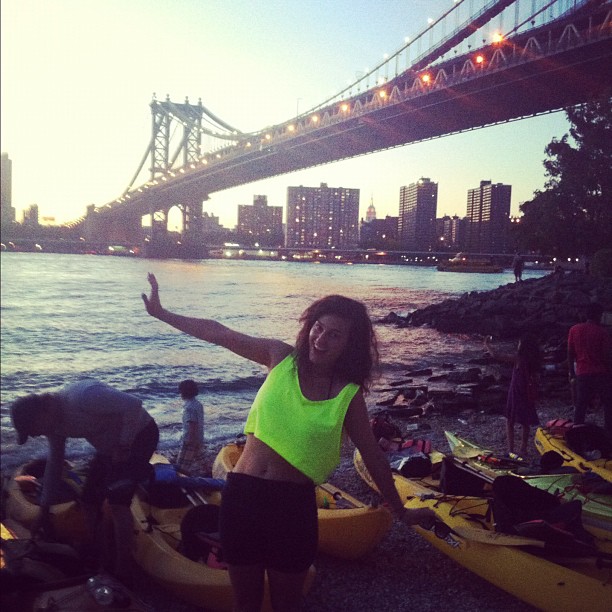 Yesterday I did the most incredible thing I've ever done while living in New York…
I WENT KAYAKING ALONG THE EAST RIVER LIKE GEORGE WASHINGTON!!!!!!!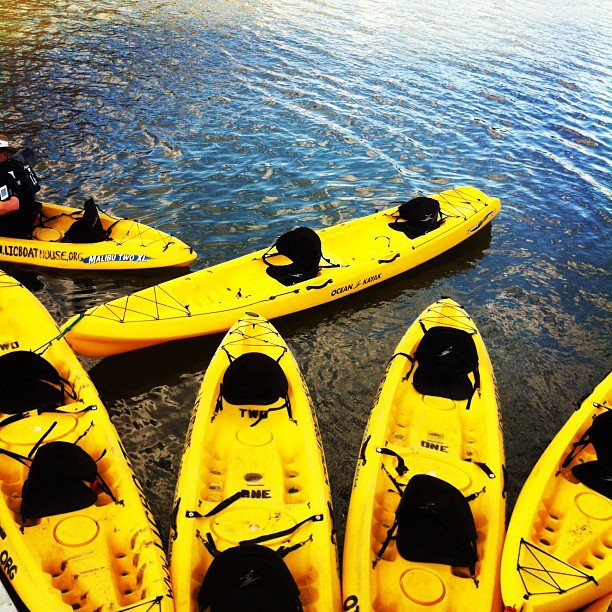 I went with my friend Megan who is awesome and an outdoorsy type of girl. She was totally prepared with water shoes and a waterproof camera/phone case. I got there wearing bright red lipstick, expensive sandals, and a new manicure. And nowhere to put my phone the entire ride except in my shorts. Every time I wanted to take a photo I had to dig into my crotch.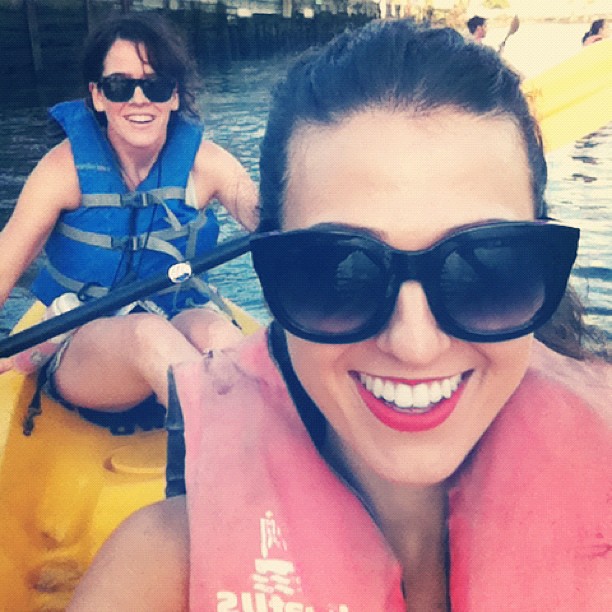 We left around 6:30pm from Hunter's Point, Long Island City…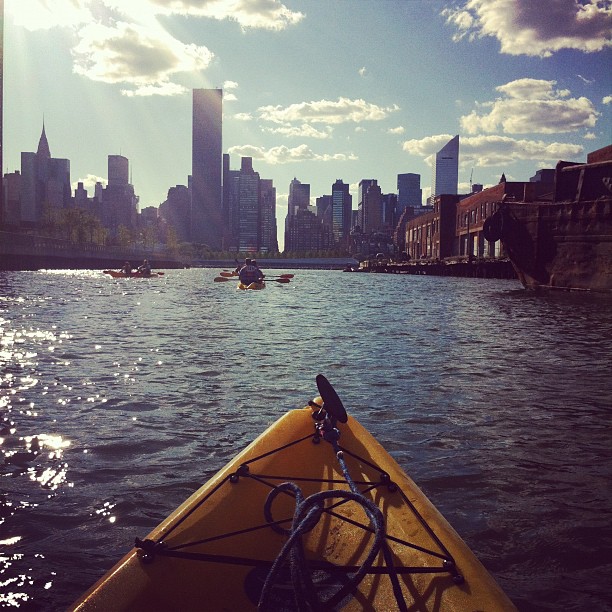 …then kayaked all the way down to Dumbo, Brooklyn, where we stopped for an hour and a half to eat dinner.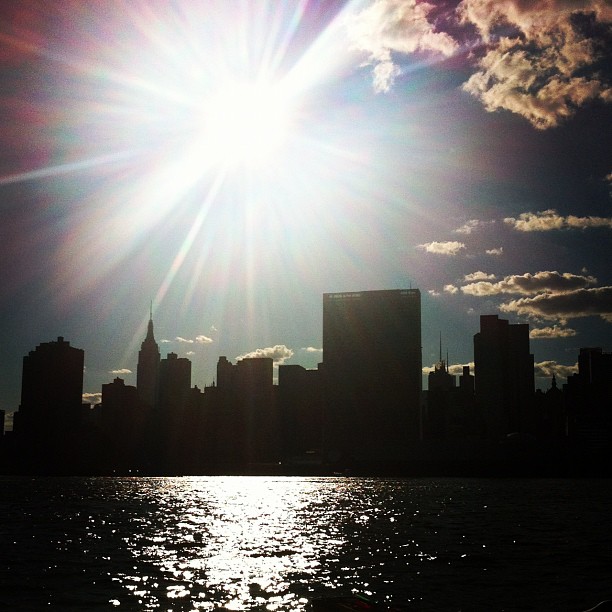 By the time we got on land, Megan and I were starving.
I killed an entire XXL bowl of guacamole (it's a little hard being vegan at a taqueria) while Megan sipped on the most disgusting cocktail I've ever smelled. It was like if a dead man was mummified in tobacco leaves and doused in formaldehyde, that's what his liquified body would taste like after soaking for 80 years. I still can't believe she finished it.
And I also still can't believe we made it back alive.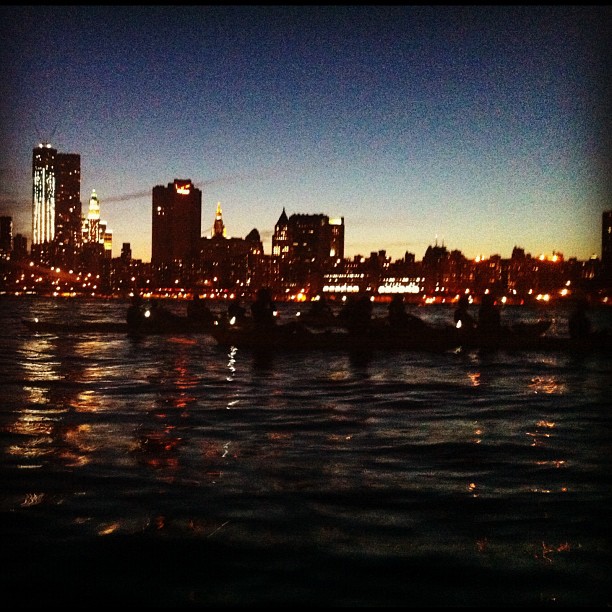 We headed back to Long Island City from Dumbo at 9:00pm. It took 1 hour to return and we had the most beautiful view of the NYC skyline.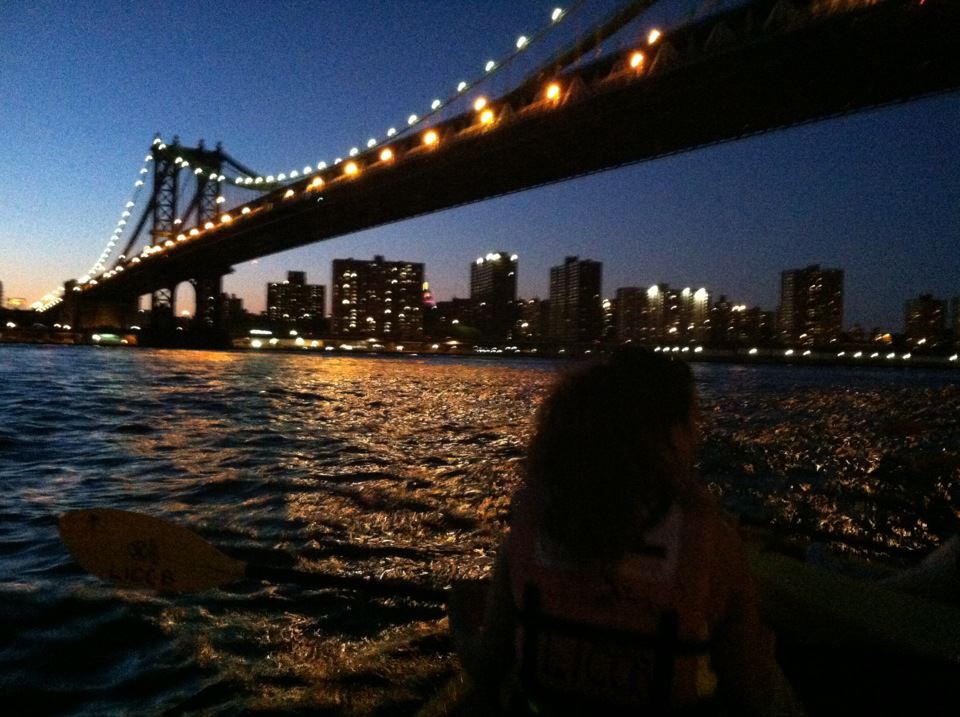 It was also a little scary once Megan and I started discussing whether or not zombies can swim. She said they could, so I slapped her with my paddle.
My arms are a little sore today, but I would TOTALLY DO IT AGAIN.
Although next time I'd get up to date on all my shots like tetanus and Aids, because that water is GARRROSSSSSS. And when you're laughing with your mouth wide open at the thought of a possible zombie attack, it's hard to not ingest it every once in a while.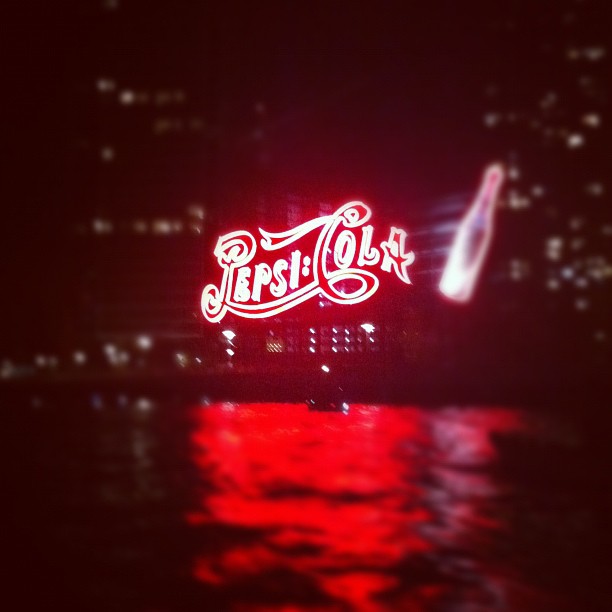 But all in all it was a most excellent day. For anyone interested in doing what I did, the kayak group's website can be found here.
I can still hear the guy yelling at us to stay with the group, to stop taking photos, and to "PADDLE, PADDLE, PADDLE."
ENJOY YOUR SUMMER AND WHEN A FRIEND INVITES YOU LAST MINUTE TO DO SOMETHING CRAZY, DON'T EVER EVER EVER TURN HER DOWN.
…always say yes to the weird…
LATER DUDES XX-DANA

Follow Hotpants