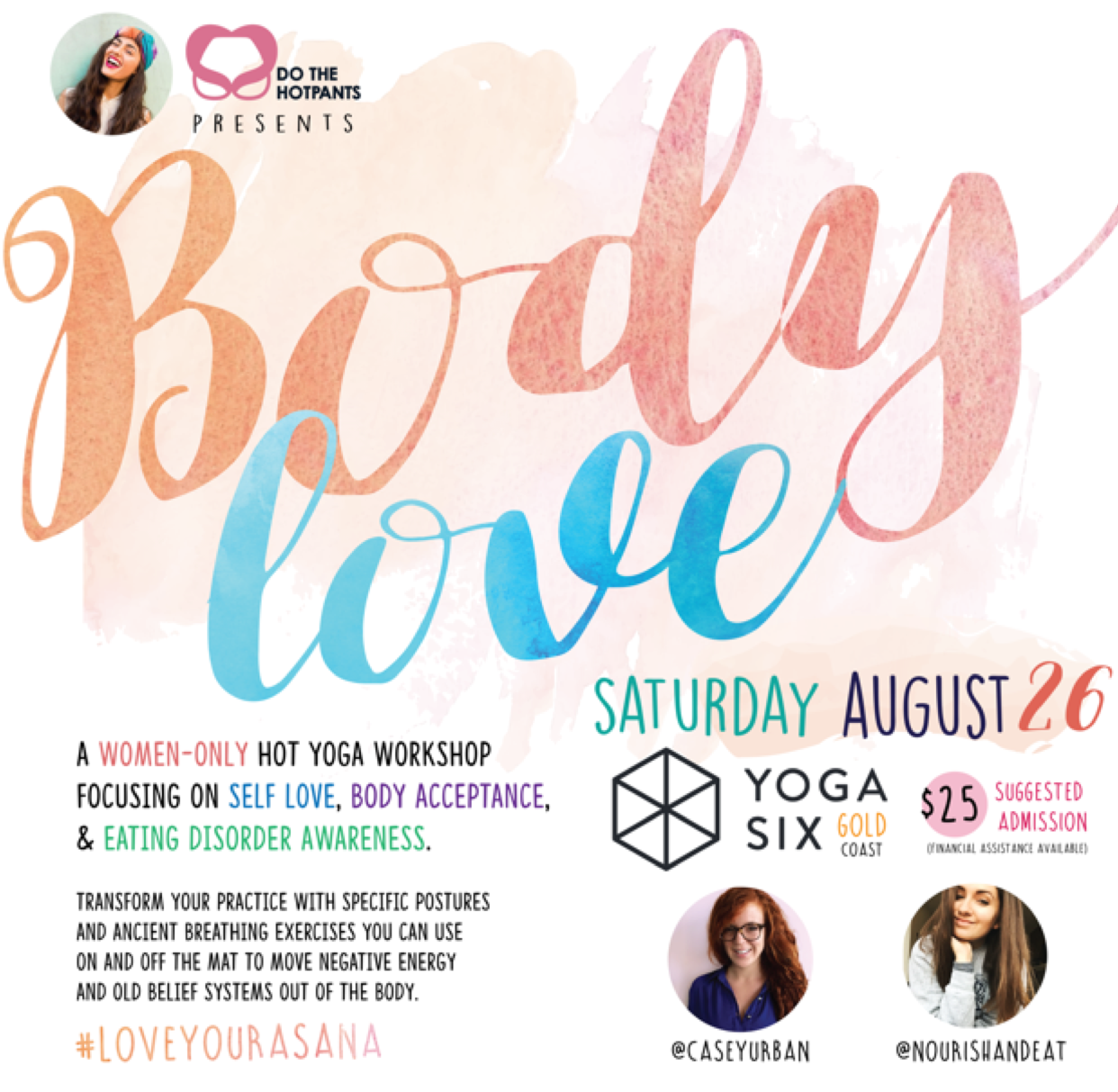 Hey Chicago!
Are you coming our Body Love Yoga Workshop tomorrow????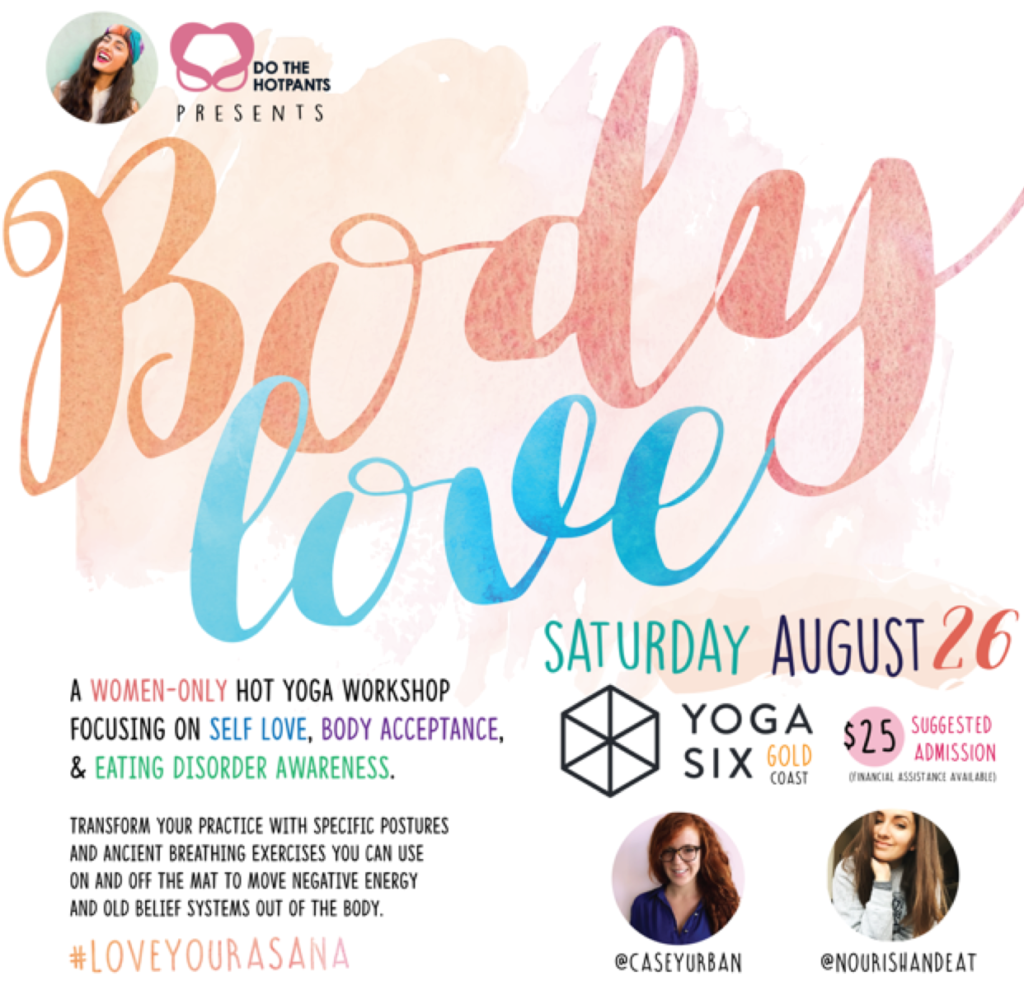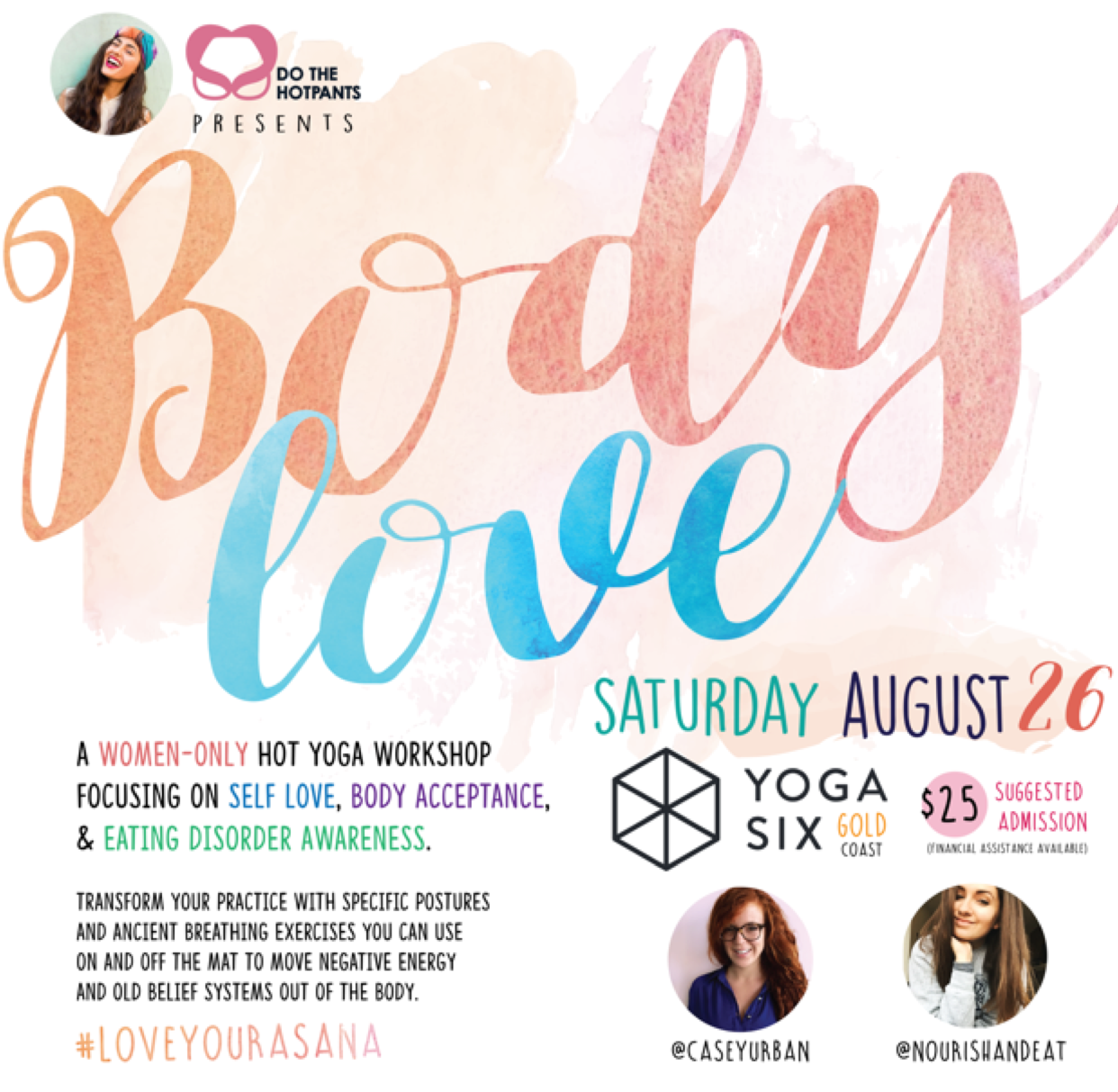 Get your tickets here!
(or buy your tickets directly through the form below!)
---
---
If you've ever wondered what it would be like to try yoga in a safe, welcoming environment, this is it!
This will be an incredible event, focusing on self love, body acceptance, and eating disorder recovery. The workshop will be a hot power yoga class focused on specific postures that will help promote a positive body image through awareness and breath, along with ancient breathing exercises that we can use on and off the mat to move negative energy and old belief systems out of the body.
We will address what we can do to increase our positive body image despite the media's impossible demands. There will also be a discussion afterwards where students can ask us questions about eating disorders, self love, and how the Body Positive movement has helped change our lives.
Yoga has helped us find a new and lasting relationship with our bodies, and we are so excited to share this experience with all of you!
---
Body Love Yoga Details!
WHERE: Yoga Six – Gold Coast, 1150 North State Street, Chicago IL 60610
WHEN: 11:30am Arrival and Meet & Greet // 12pm Class // 1-1:30pm Group Discussion
WHO CAN ATTEND: Any self-identifying woman, regardless of age/class/ability.
HOW MUCH: $25 Suggested Admission
ARE YOGA MATS PROVIDED: If you don't have a yoga mat or towel you can rent one for the day at $3 each.
DO YOU OFFER FINANCIAL AID: YES! This event is for ALL WOMEN regardless of income level. Message us for sponsorship details.
OKAY I WANNA GO: Space IS LIMITED (the studio can only hold so many people!) So get your tickets now!
---
Do you offer Financial Aid?
Yes!
For those in need of financial assistance, Do The Hotpants always offers a Financial Hardships Program. Please contact us at [email protected] for more information