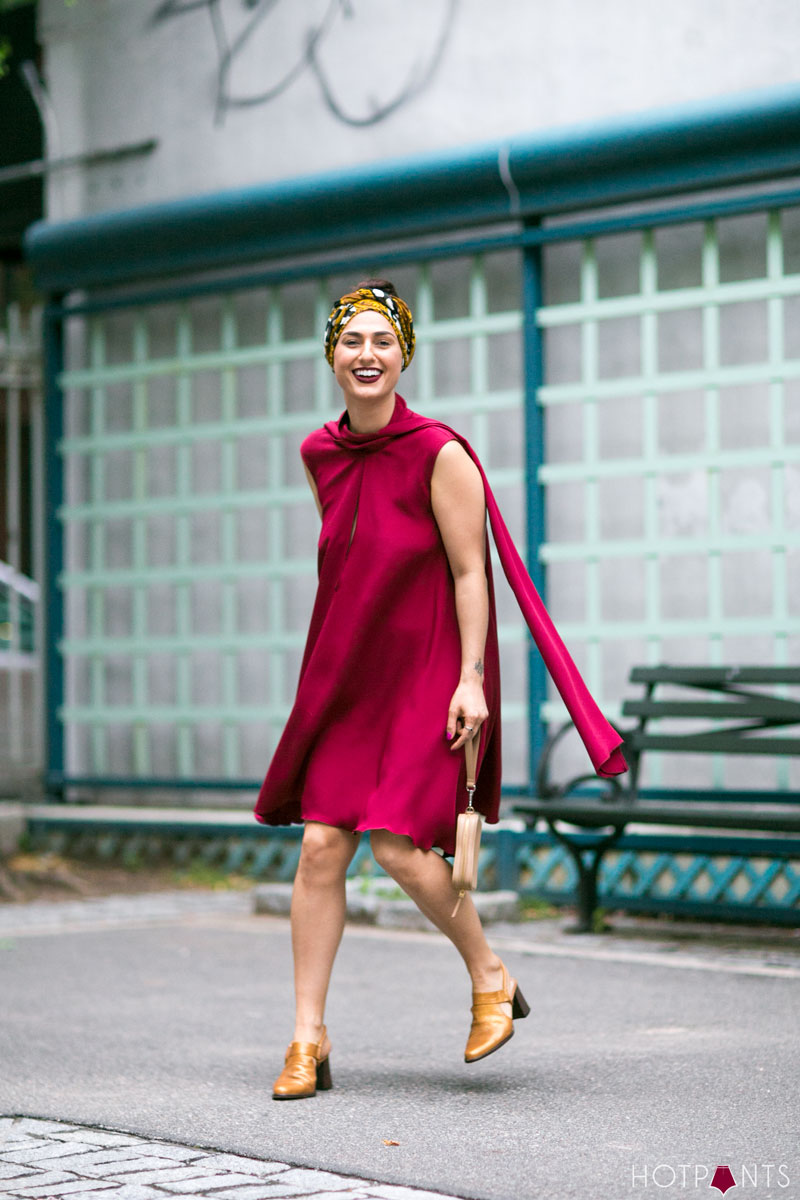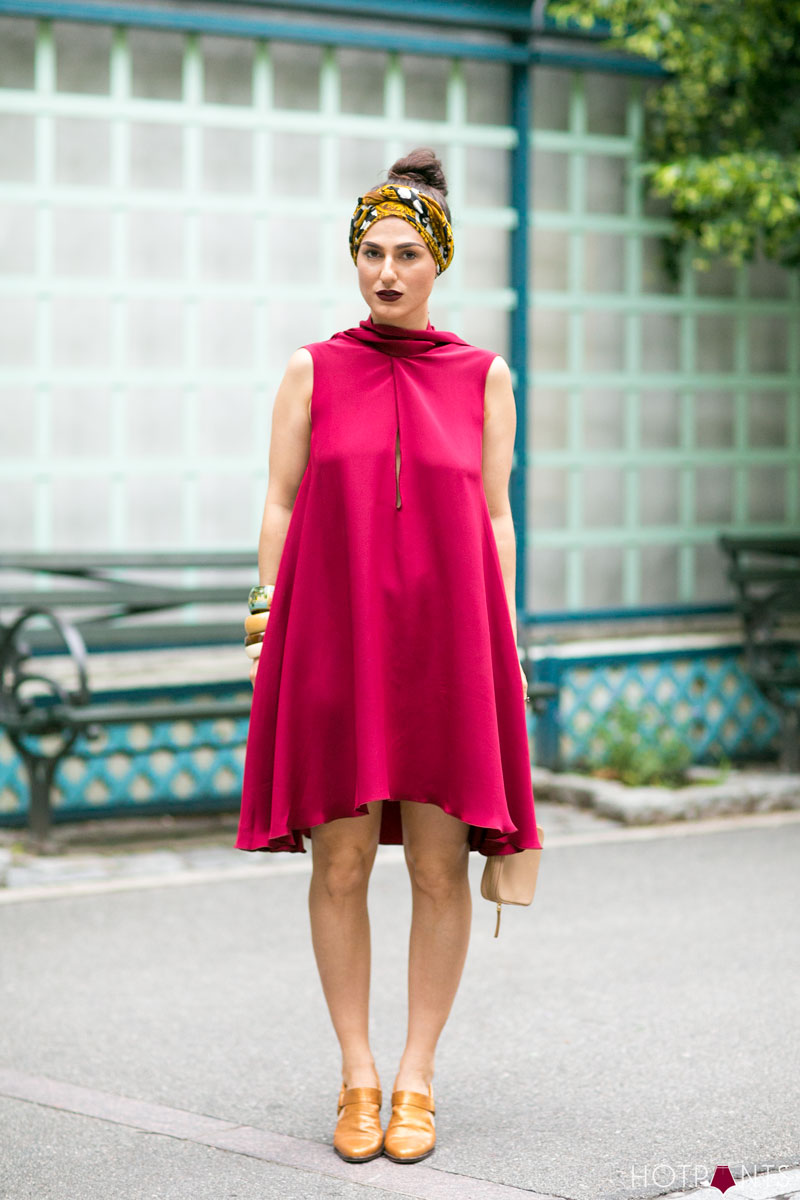 This dress reminds me of the clothes I used to wear in San Francisco.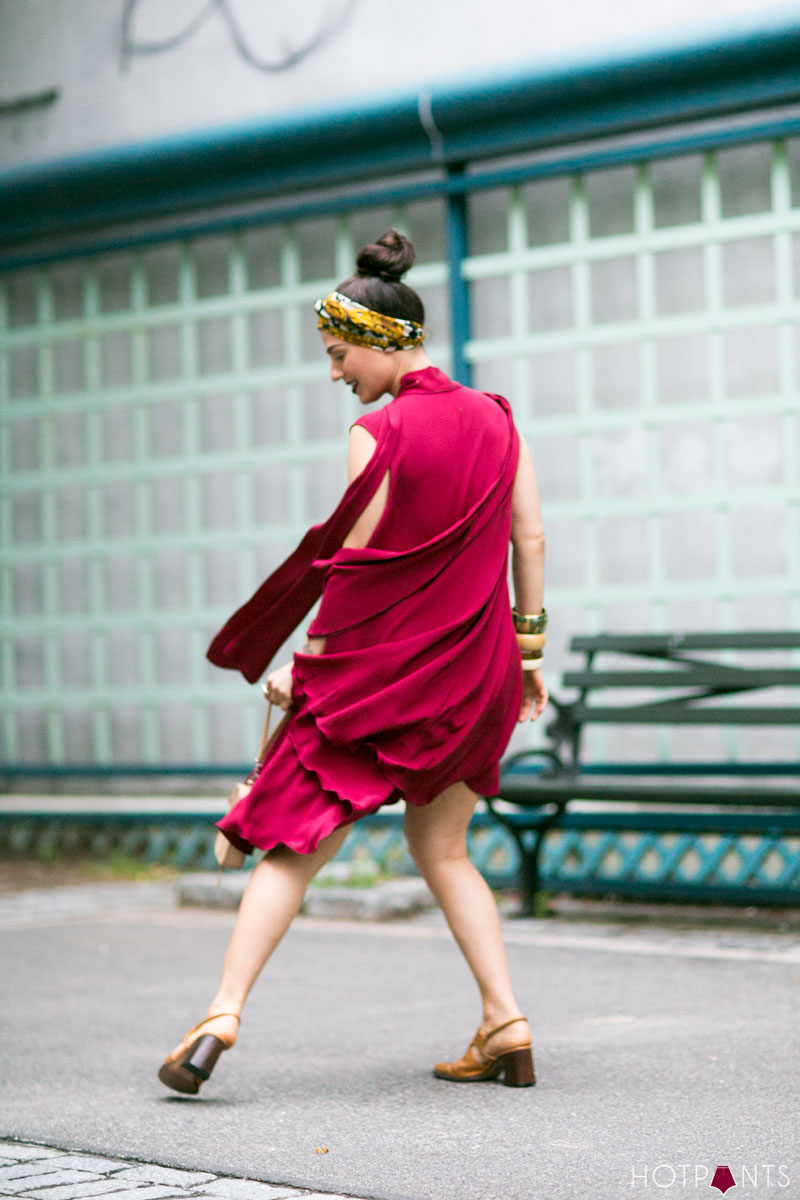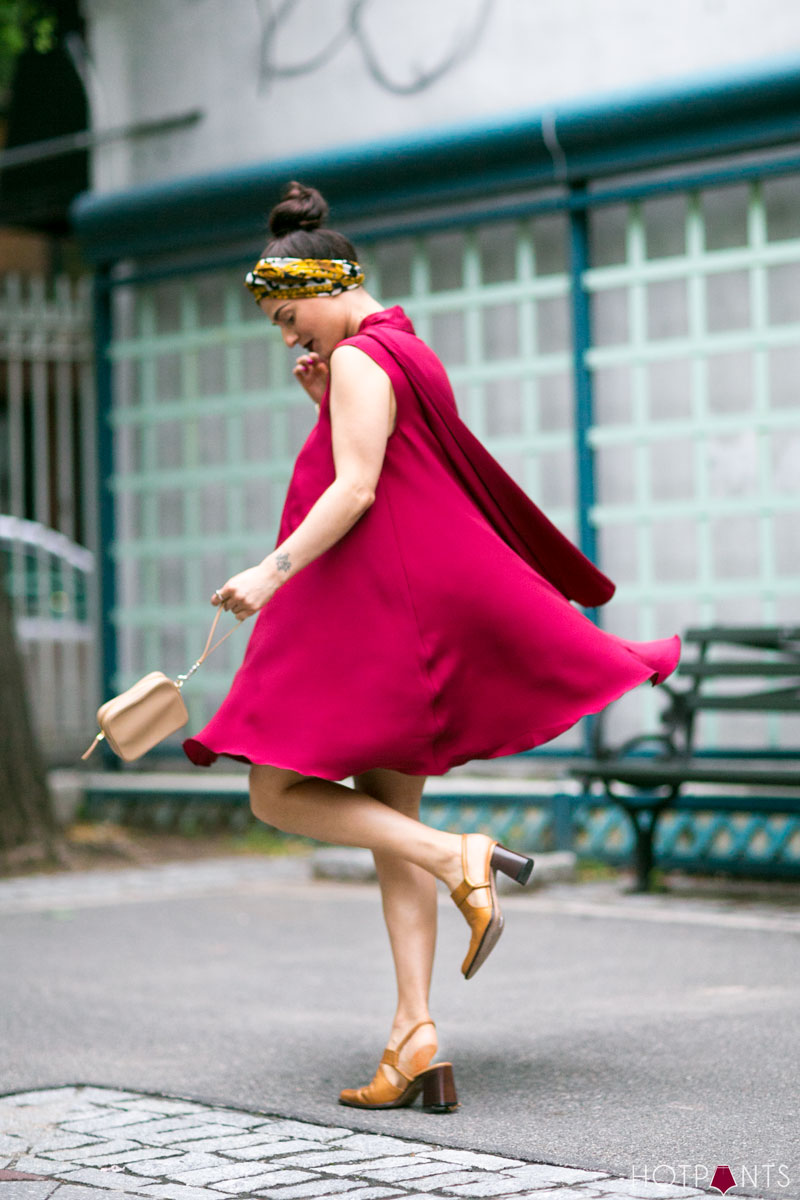 Except instead of being vintage polyester that smells like dead people, this dress is silk and smells like new clothes.
(for now)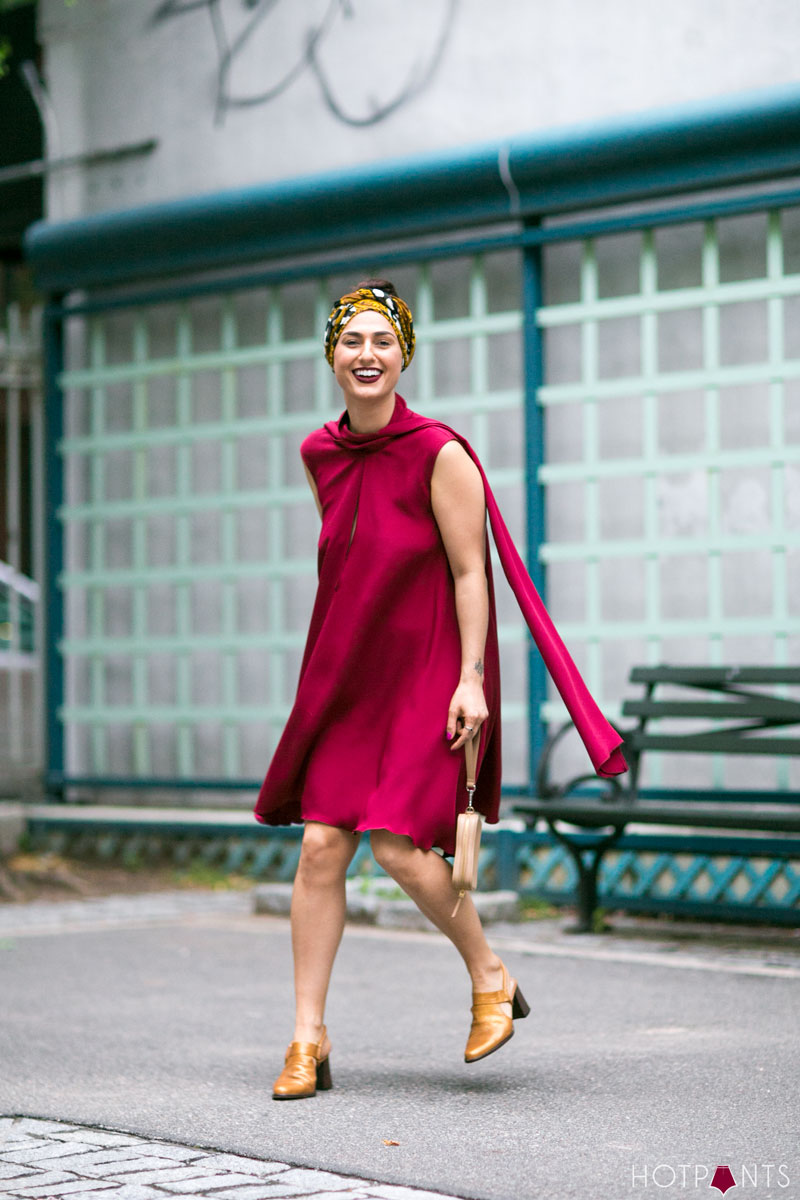 This dress also has a built in cape that makes me look like royalty.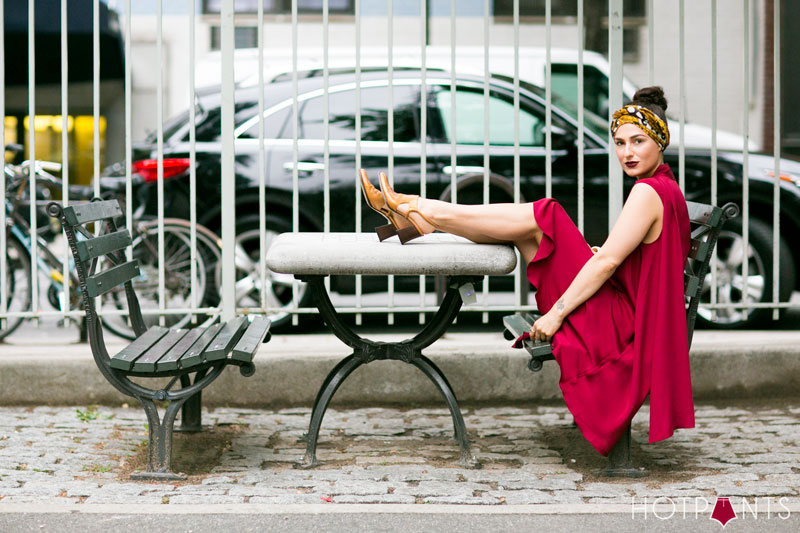 I'M SO FANCY.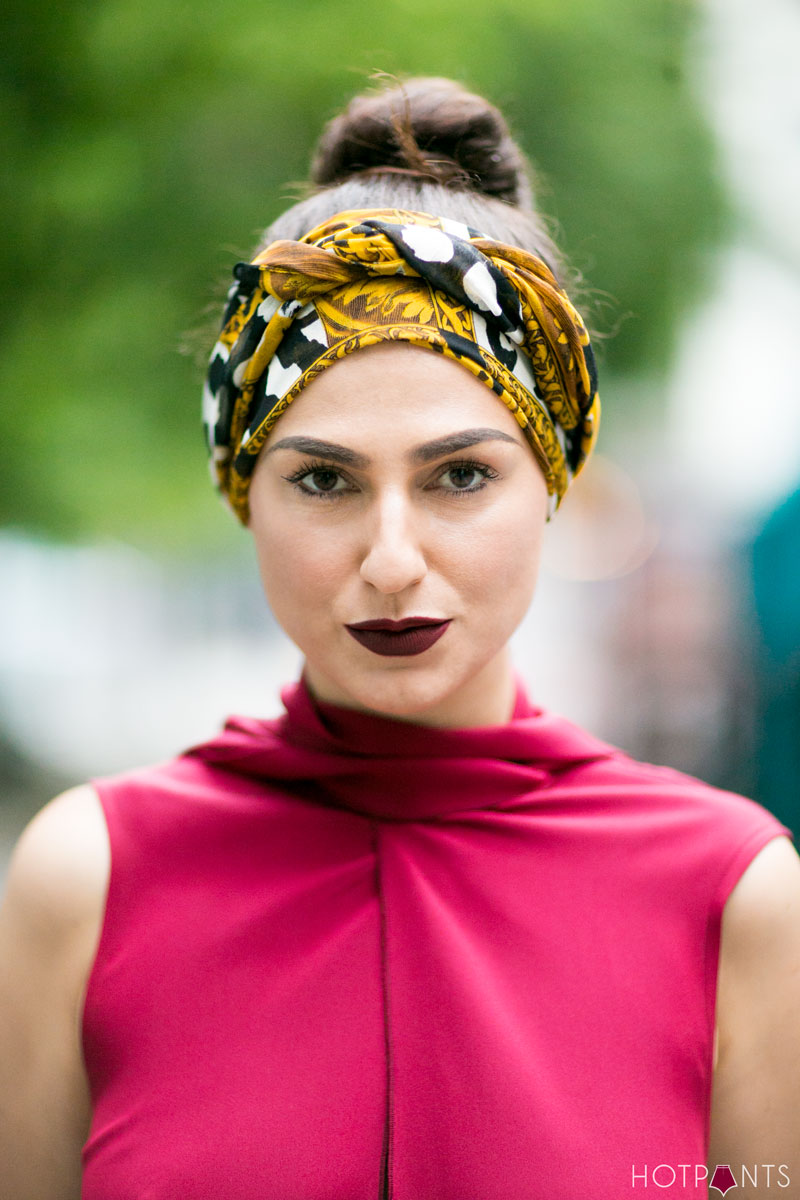 Great, now I have that Iggy Azalea song stuck in my head.
The lyrics don't even make any sense. I hate that song. I'd rather listen to Blondie try to rap
or Gwen Stefani do her R&B shit.
I love them.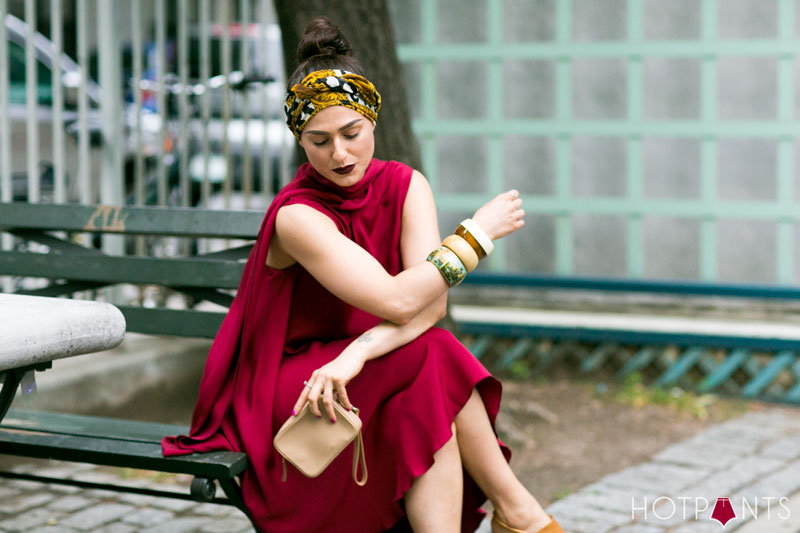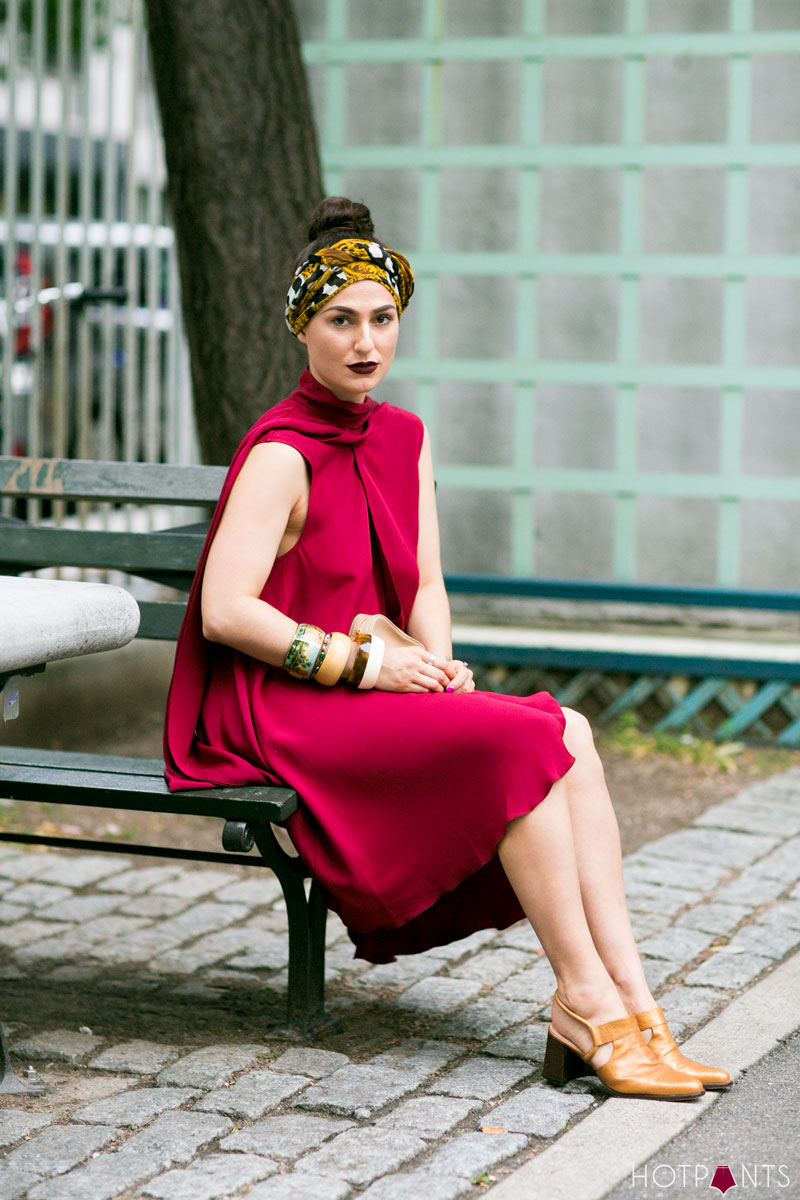 Bangles are from all over the place. Tropical one is Forever 21, middle one is my mom's, bottom one is H&M.
I like the mix of different woods and plastics.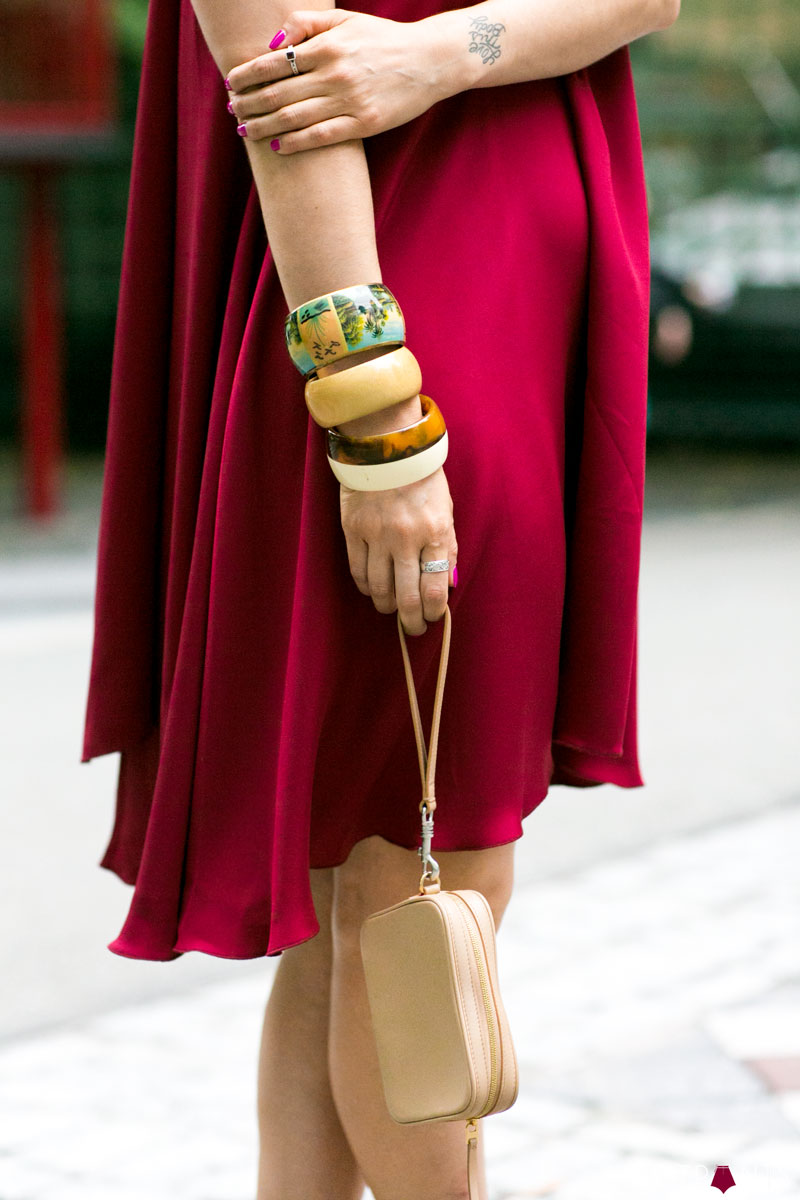 I also like to shoot in the park while kids are playing next to me like a CREEP.
I know the photos look great and all, but sometimes you just have to take a step back and think about what fashion bloggers look like in real life.
We…look…so….goofy.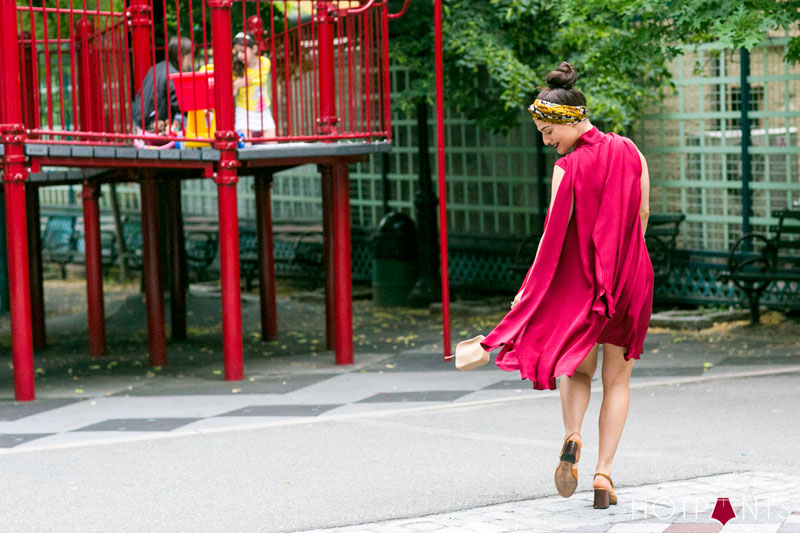 LATER DUDES,
XX-HOTPANTS
Wearing
Lipstick : MAC Diva / Dress : Jessica Choay / Clutch : Céline / Scarf, Bangles and Shoes : Vintage
Photography : Melodie Jeng