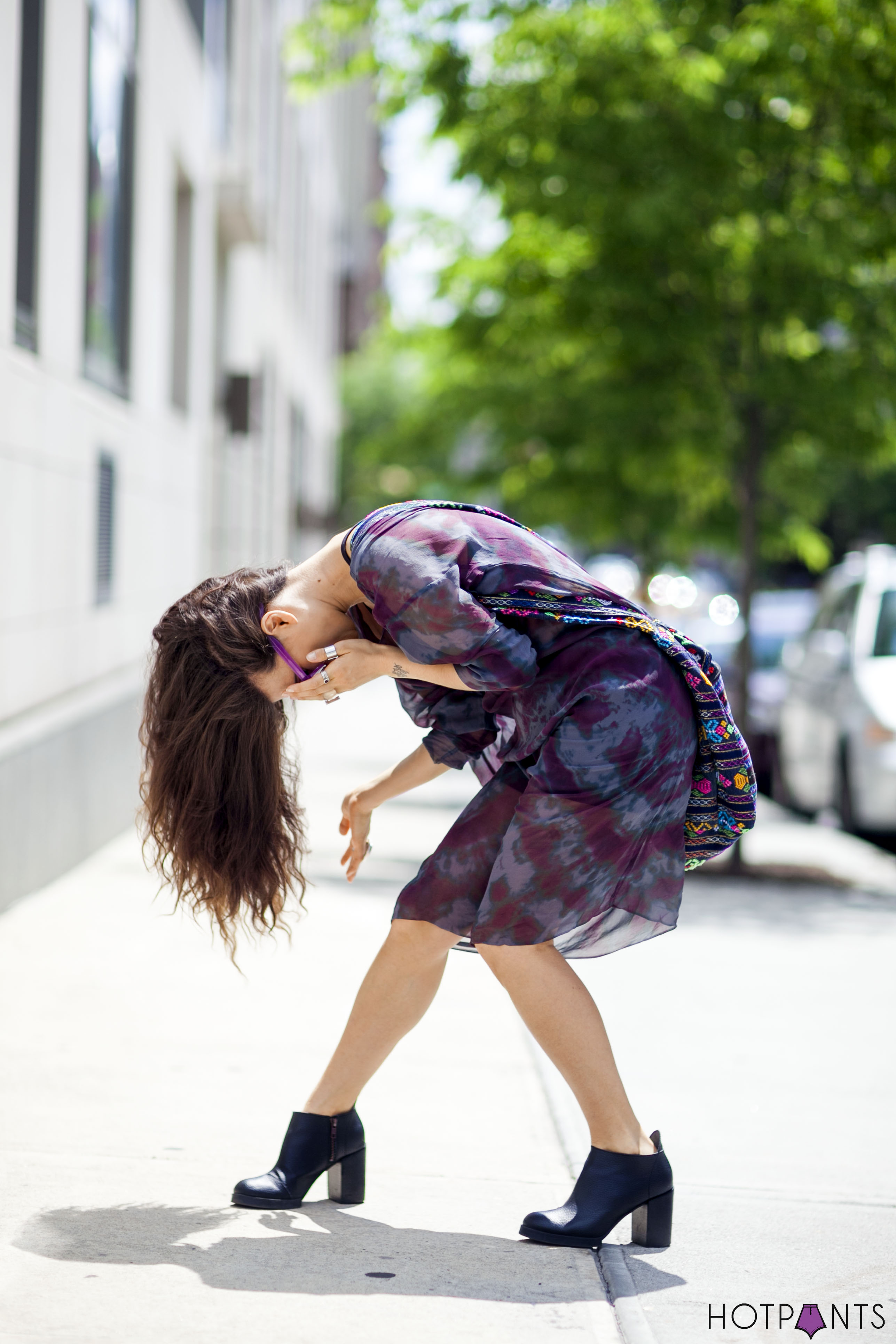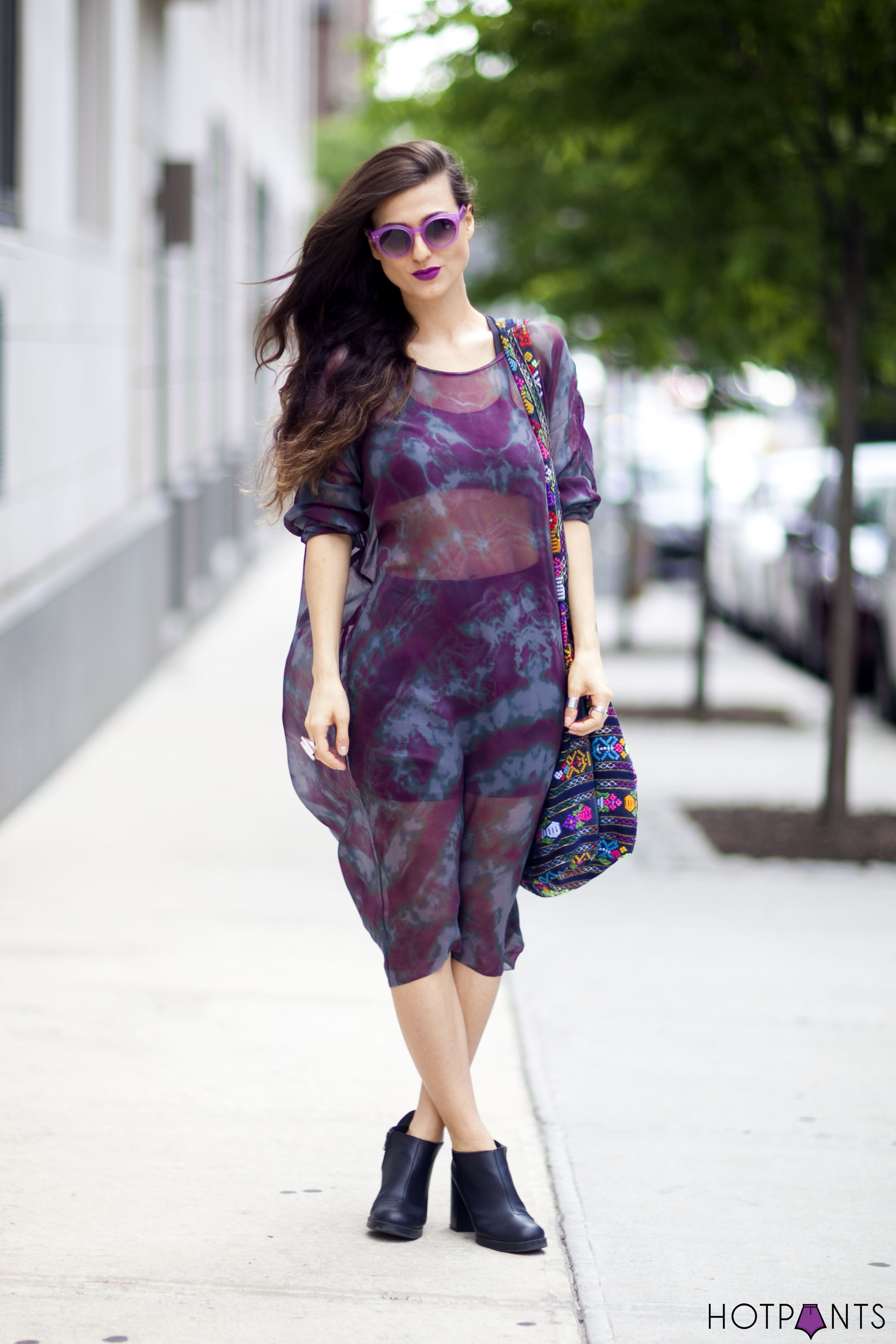 I. LOVE. THIS. DRESS.
(I also love when I find clothing that matches my favorite lipstick and sunglasses)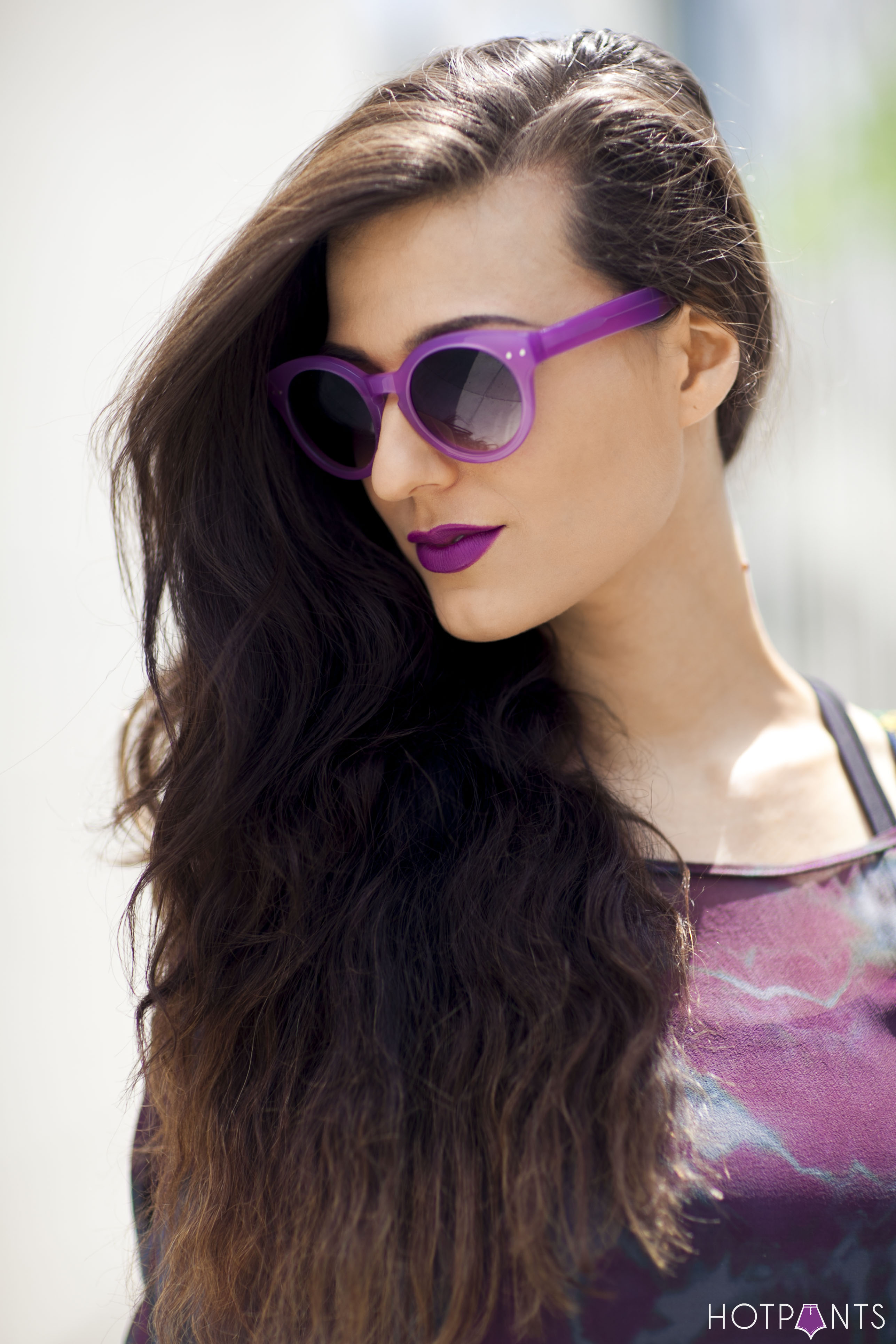 With a tie-dye dress and purple sunglasses + lipstick, I didn't think my outfit was loud enough, so I added this acid trip of a purse I got in Mexico.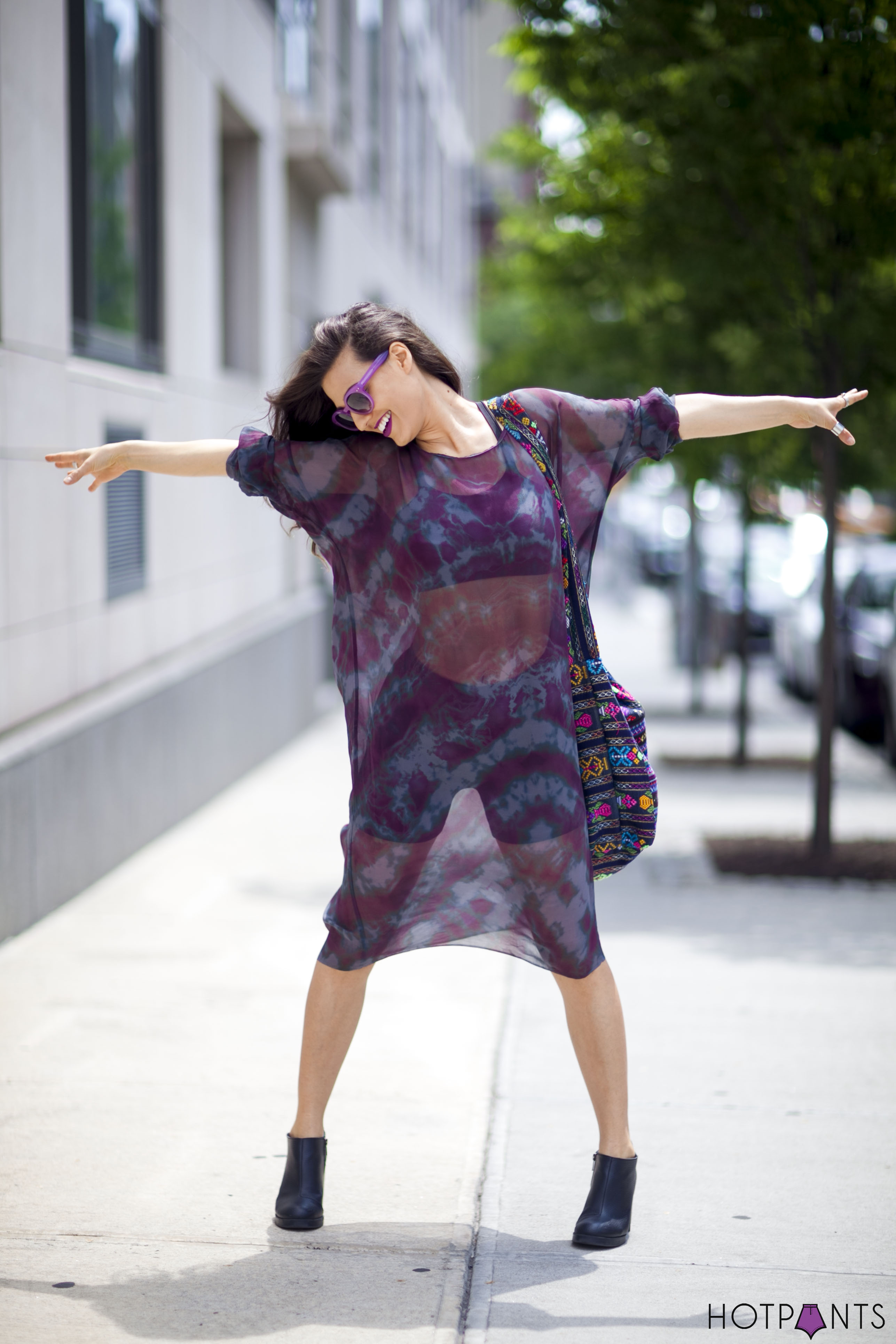 Perfect.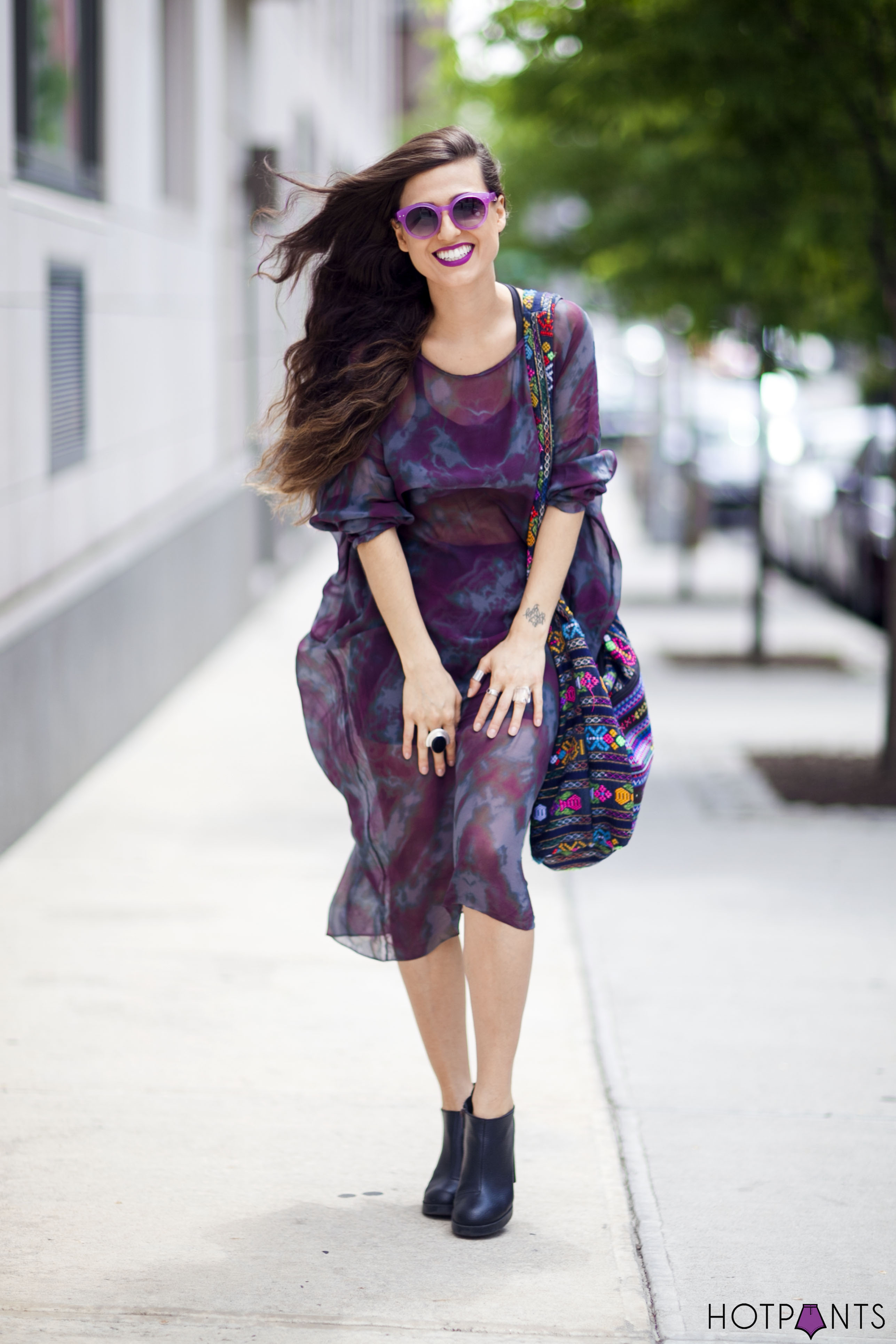 I really need to trademark my hotpants hair flips so other bloggers don't start copying me.
Maybe I'll call it…..DOING THE HOTPANTS!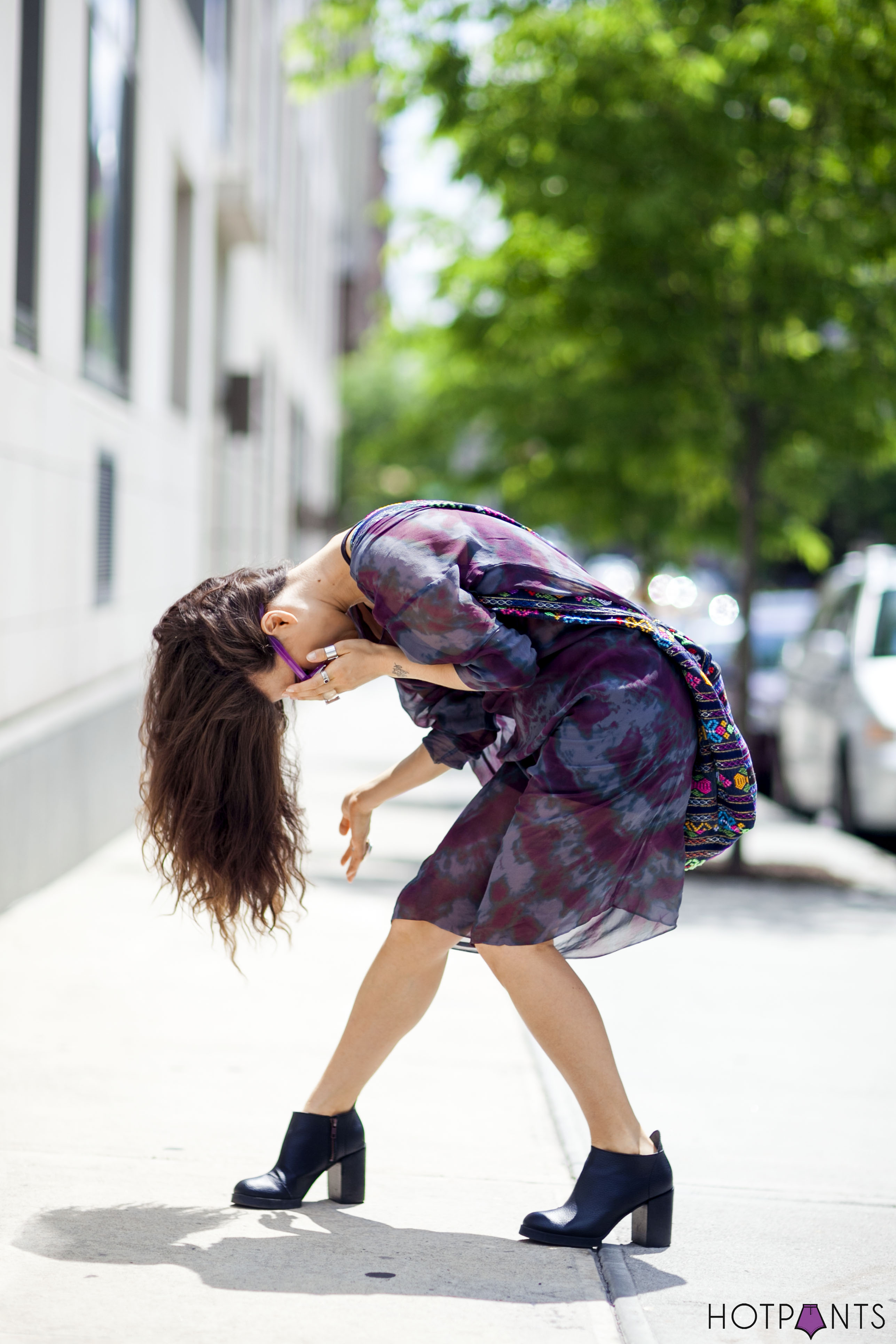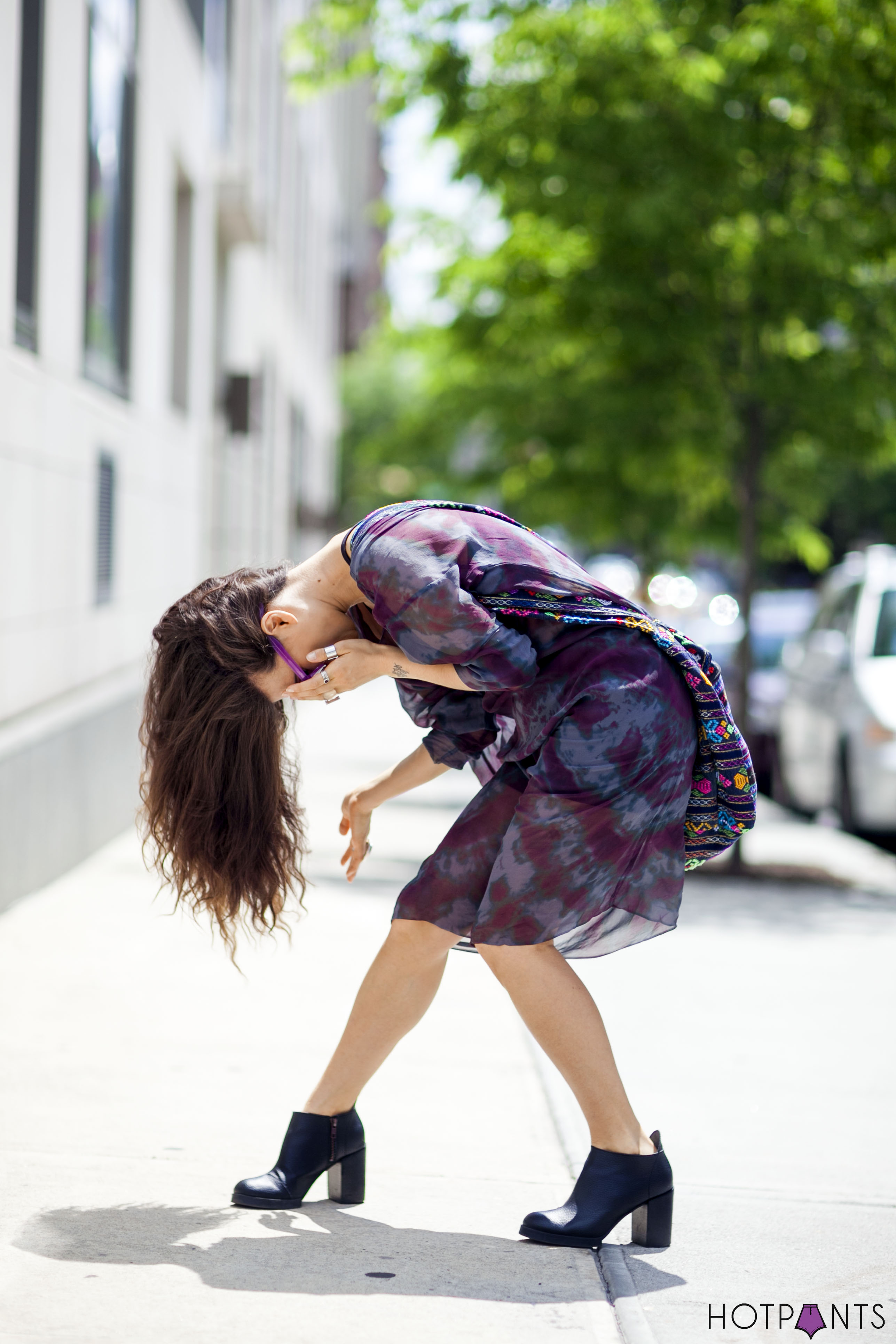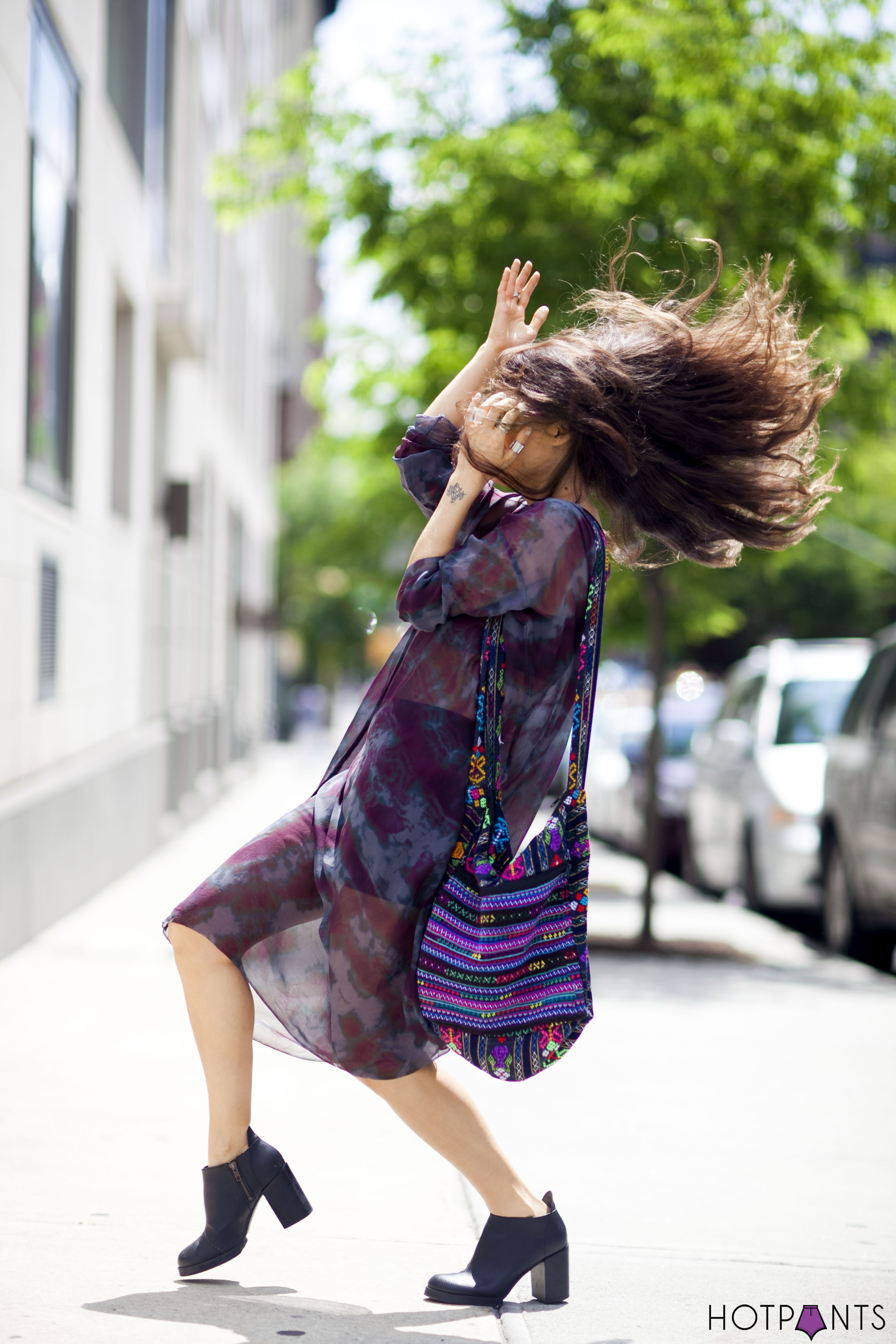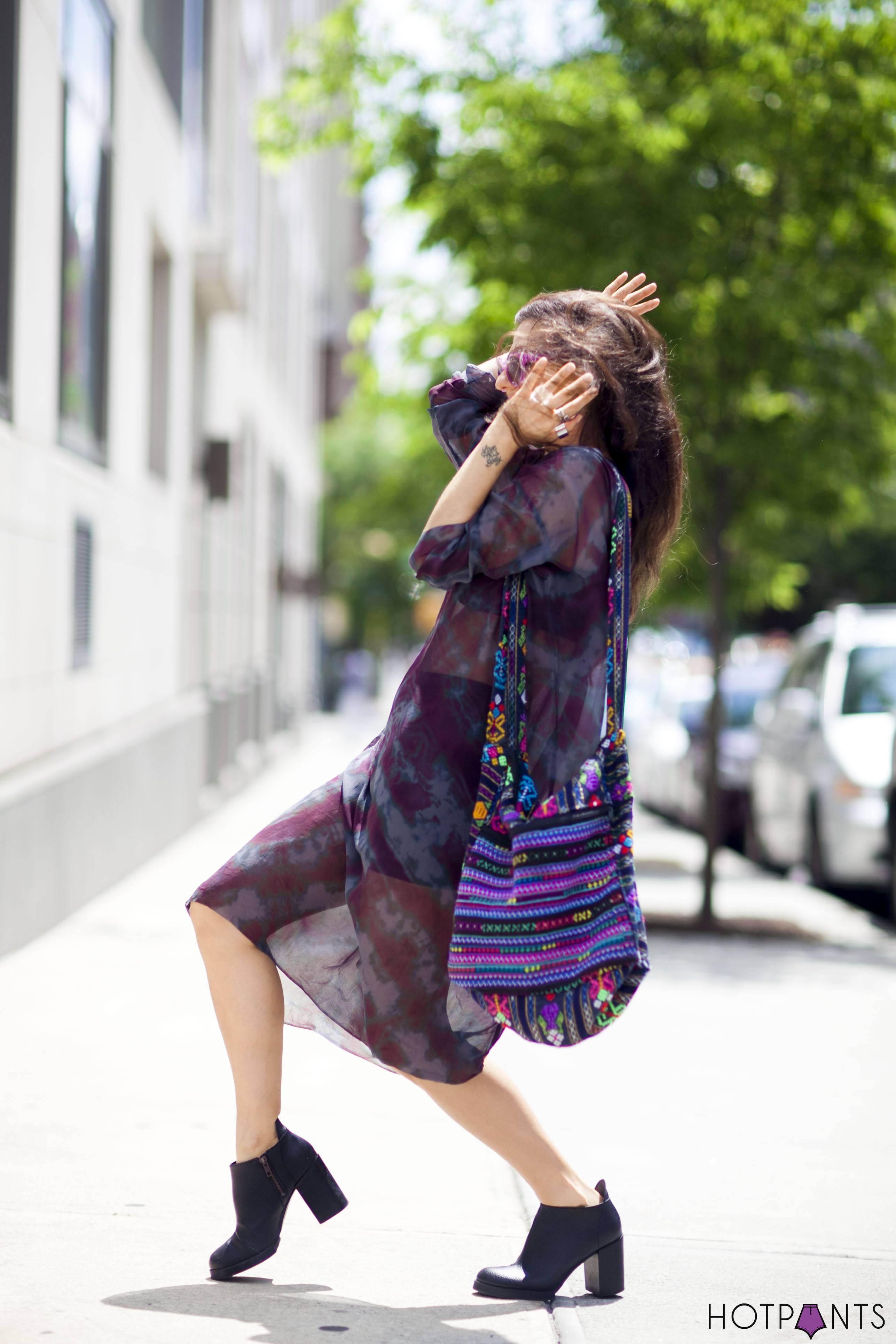 LOL.
Oh, and you wanna see what I'd look like if I was pregnant?
BAM!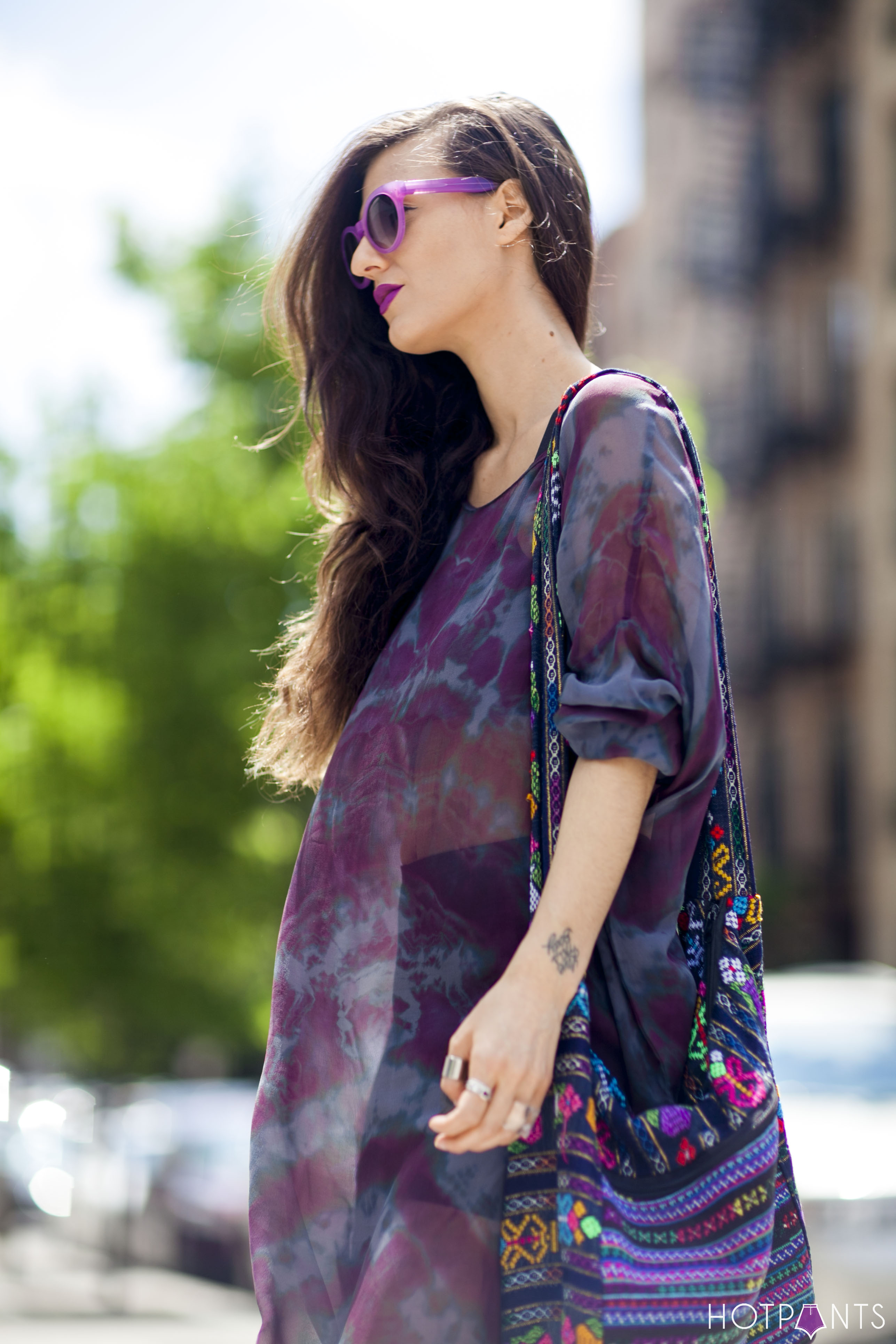 Thanks, wind.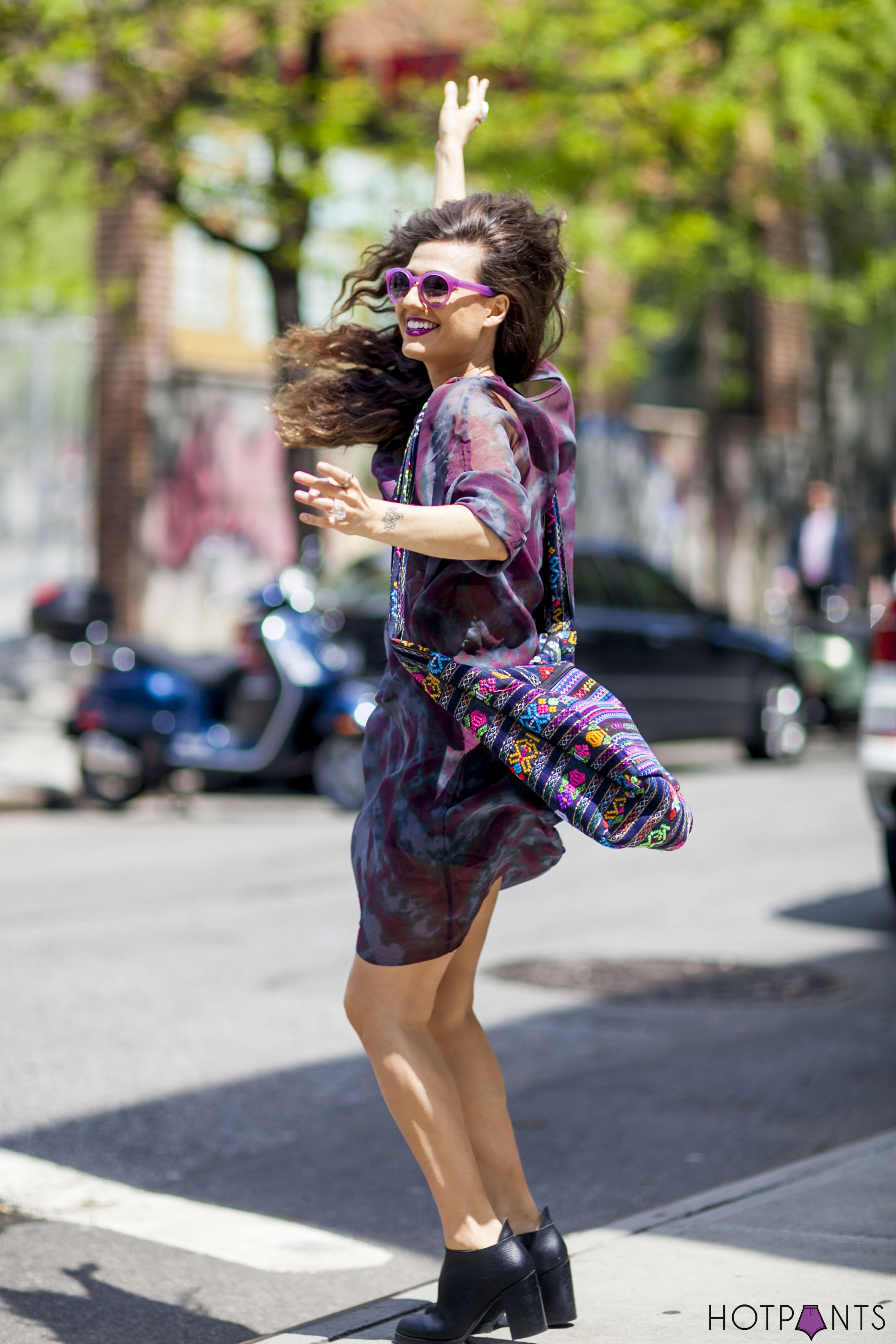 DEAR INTERNET,
I'M NOT PREGNANT JUST FYI!!!!!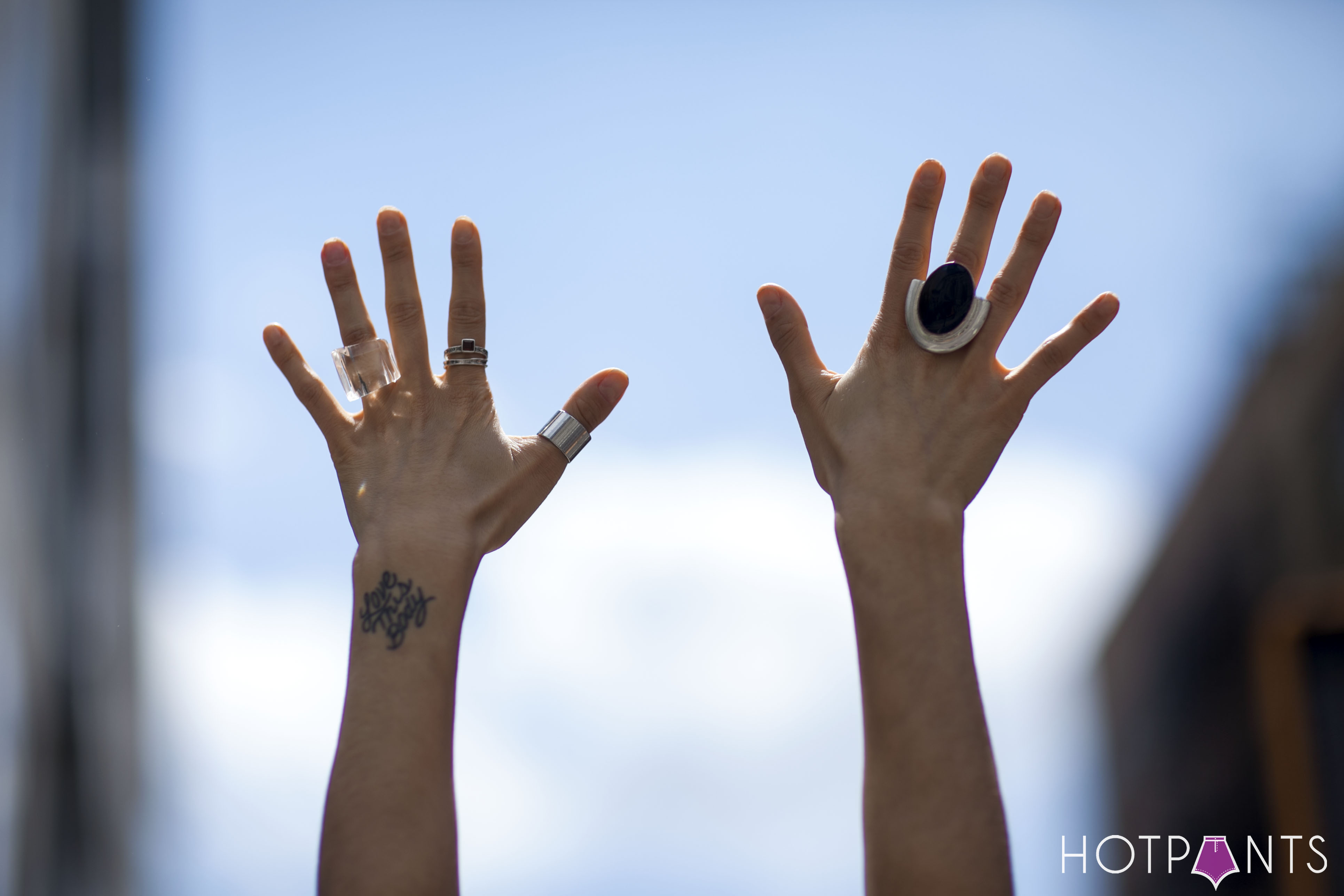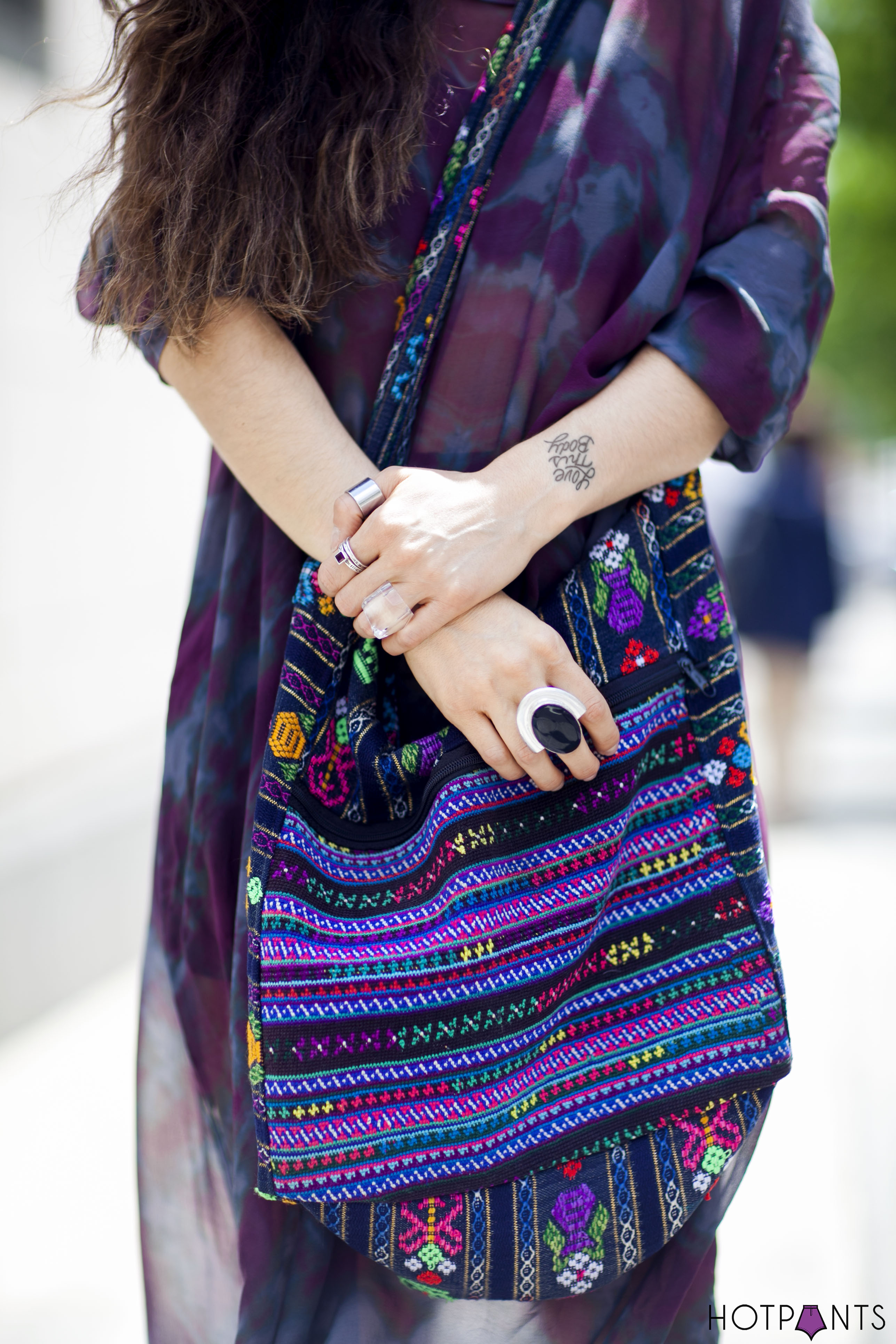 Aaaaaanywho.
If you like tie dye, be sure to check out Diane Katz.
She makes THE most incredible silk clothing.
(and yes that's me wearing the clothes in her store. and no, I'm not a model, just someone with too much free time who likes helping friends)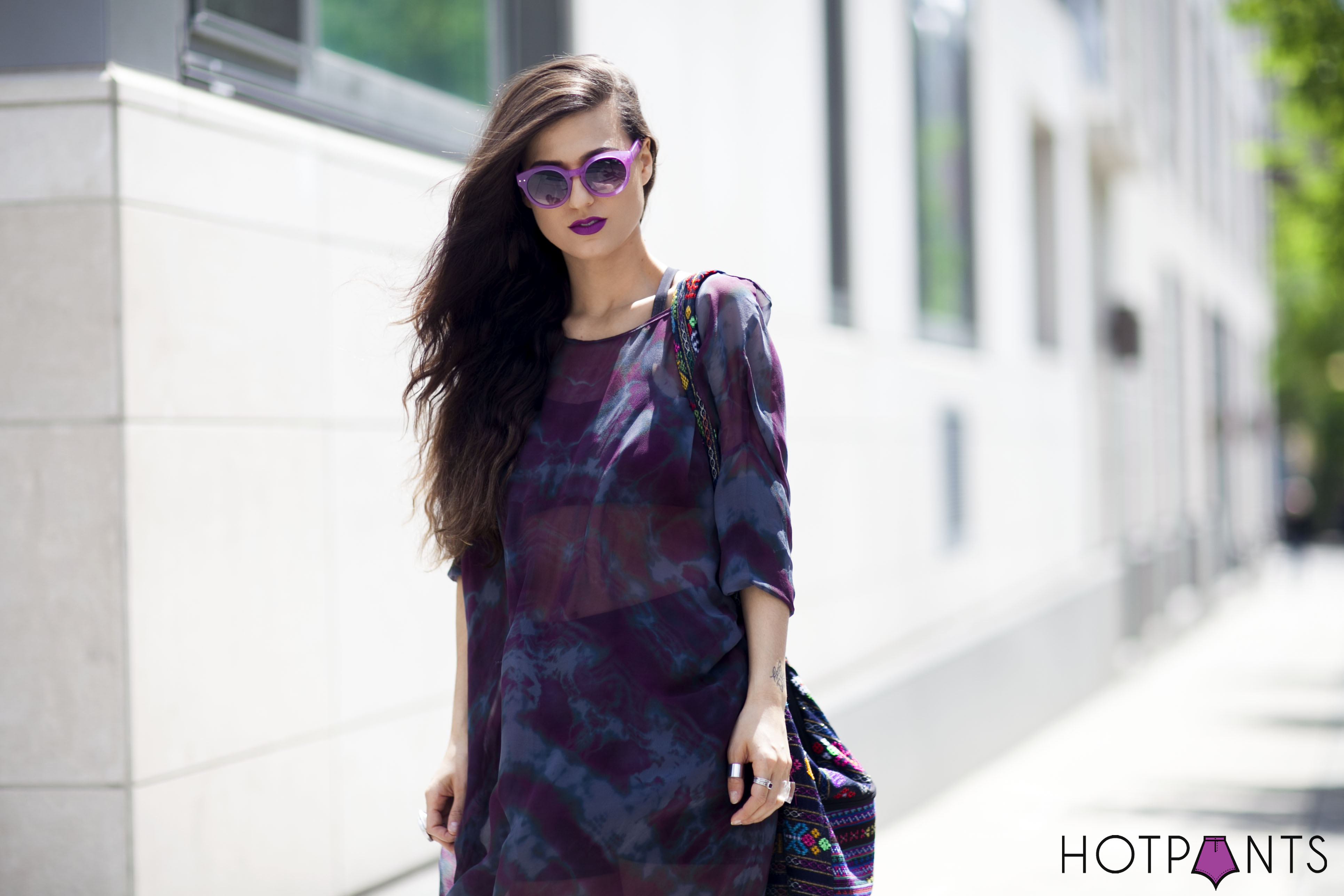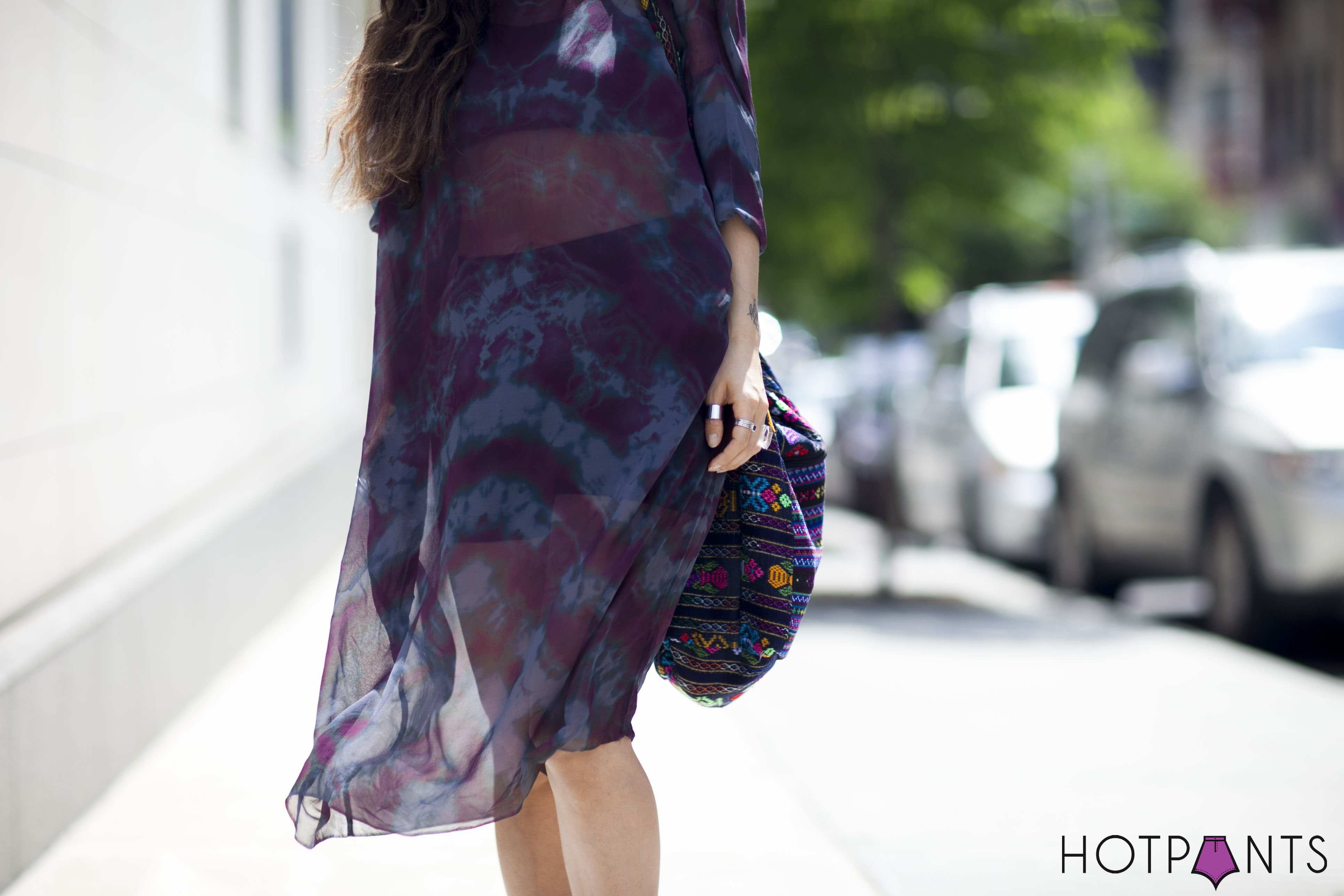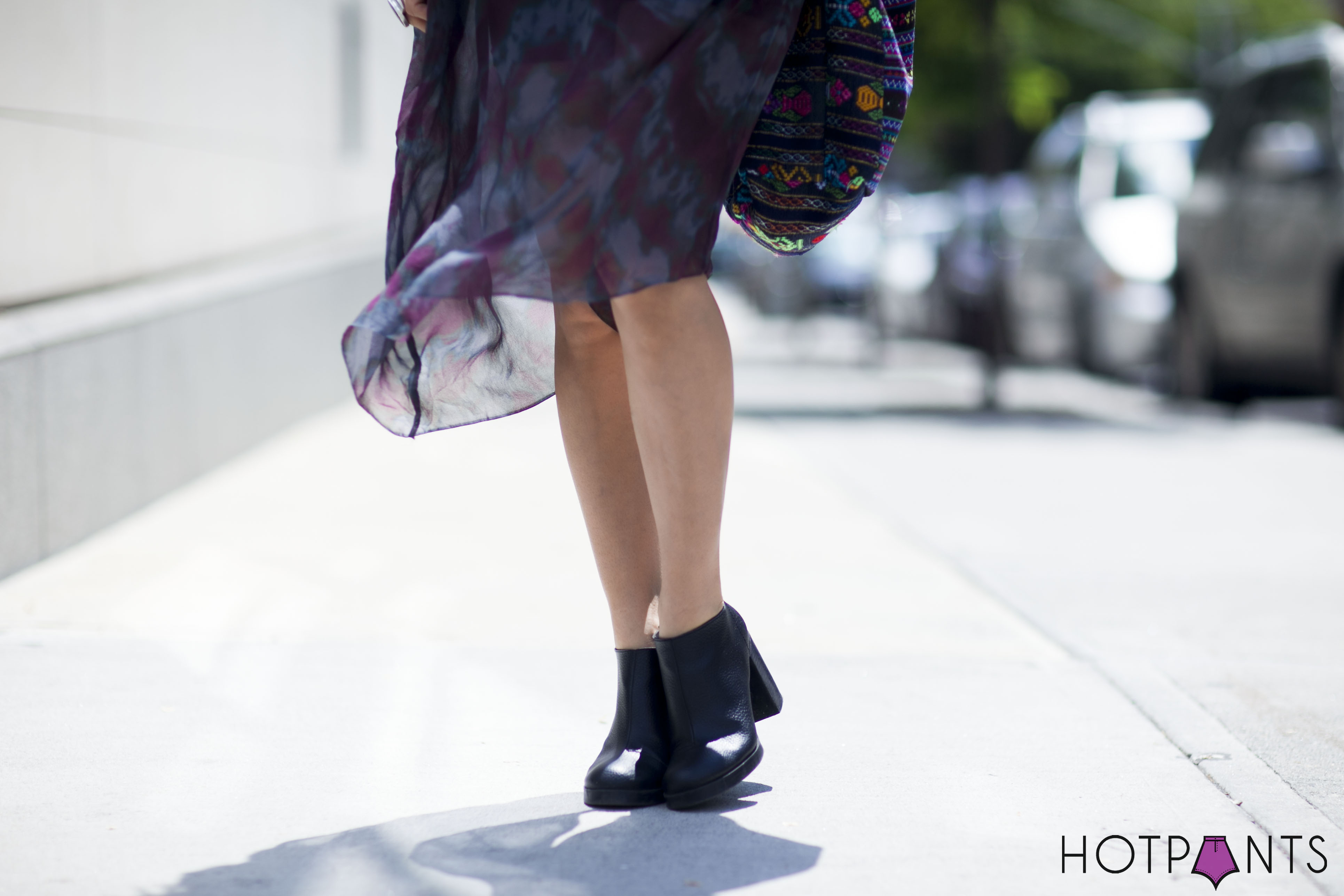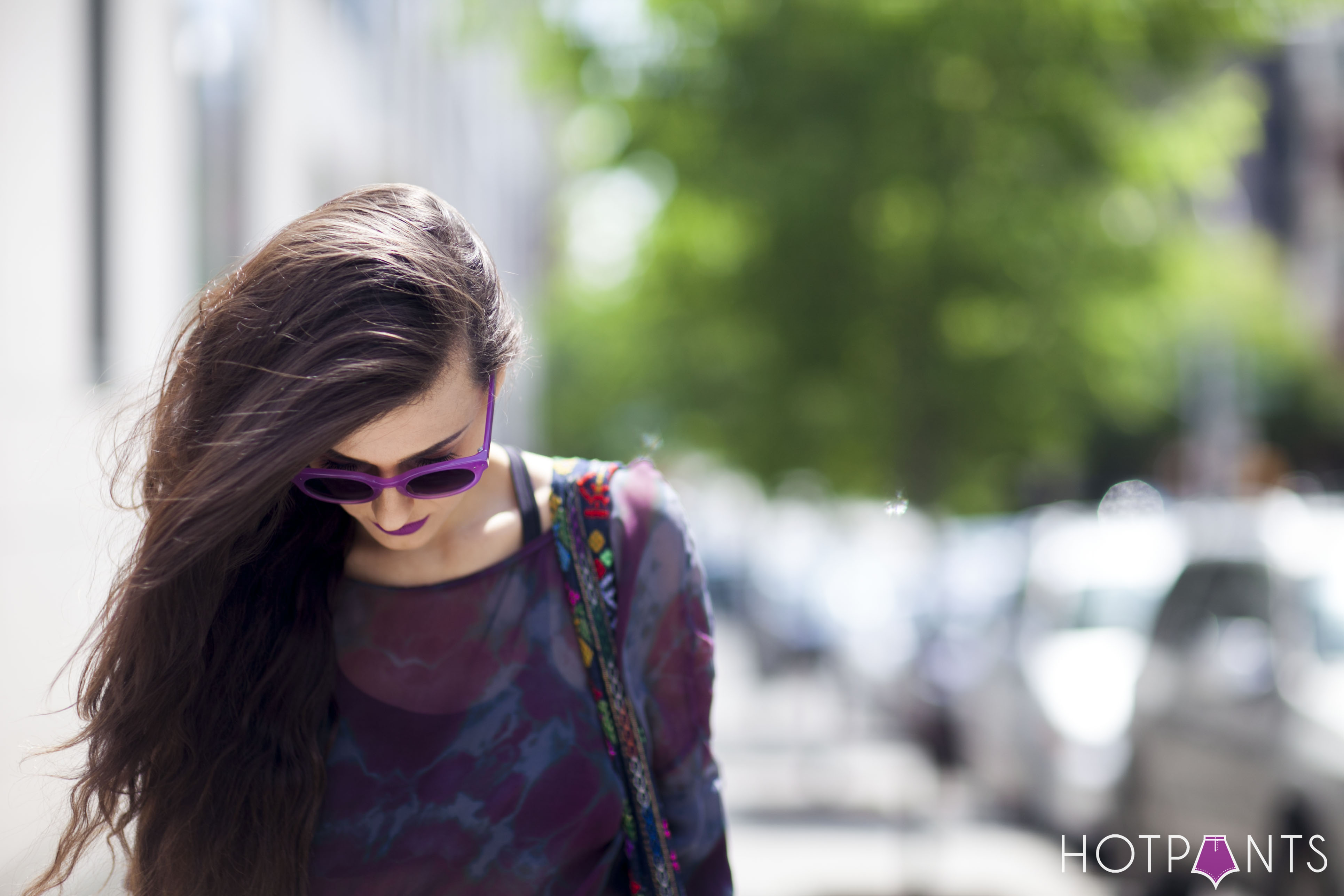 Alright you guys. Have a beautiful week. Fingers crossed the weather gets nice again. This last weekend in NYC sucked rainy ass.
LATER DUDES,
XX-HOTPANTS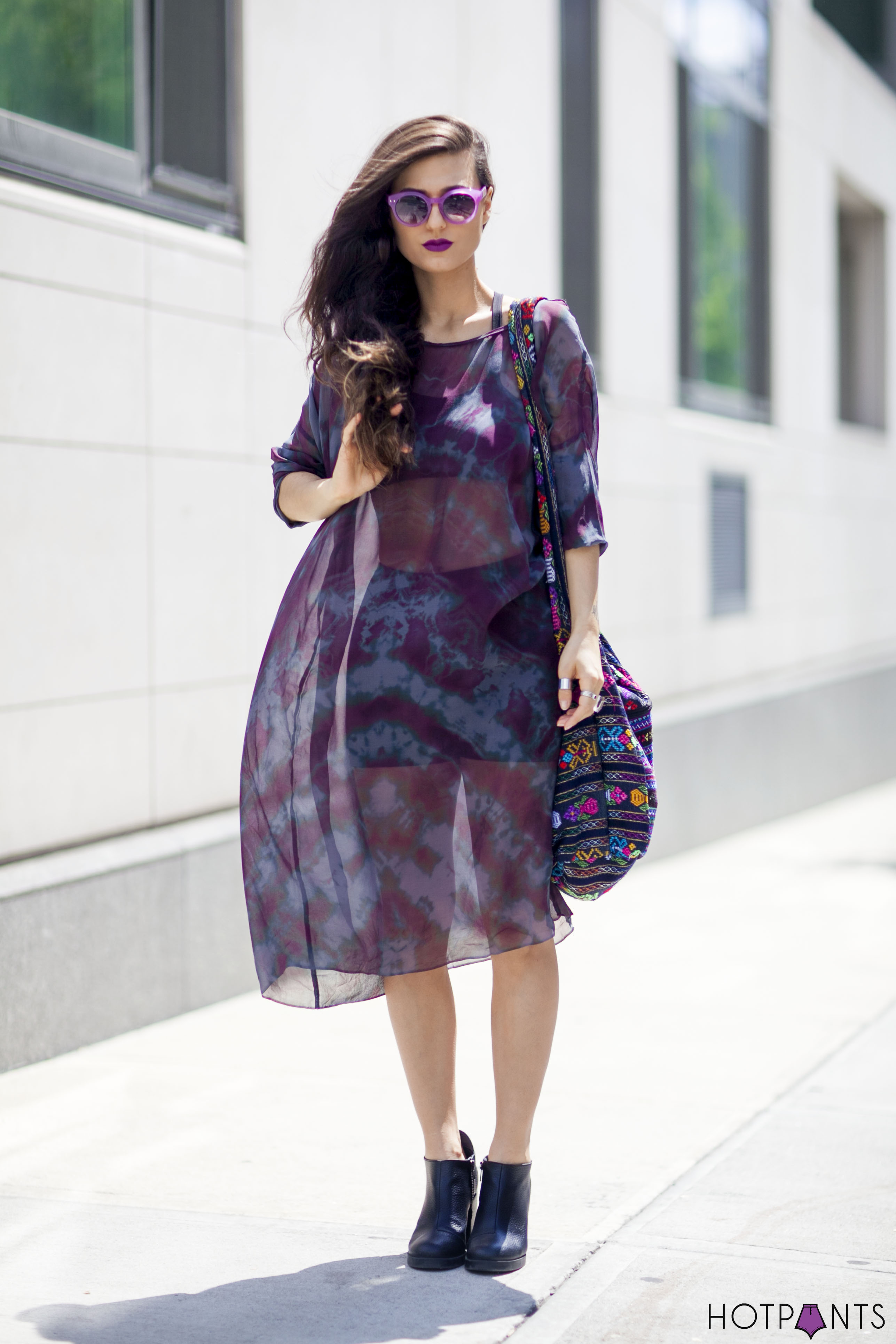 Wearing
Lipstick : MAC Strong Woman / Dress : Diane Katz / Bra and Shorts : American Apparel / Purse : Mexico / Shoes : Cheap Monday / Sunglasses : Madewell / Rings : H&M
Photography : Melodie Jeng
_________________________________________
Follow Hotpants