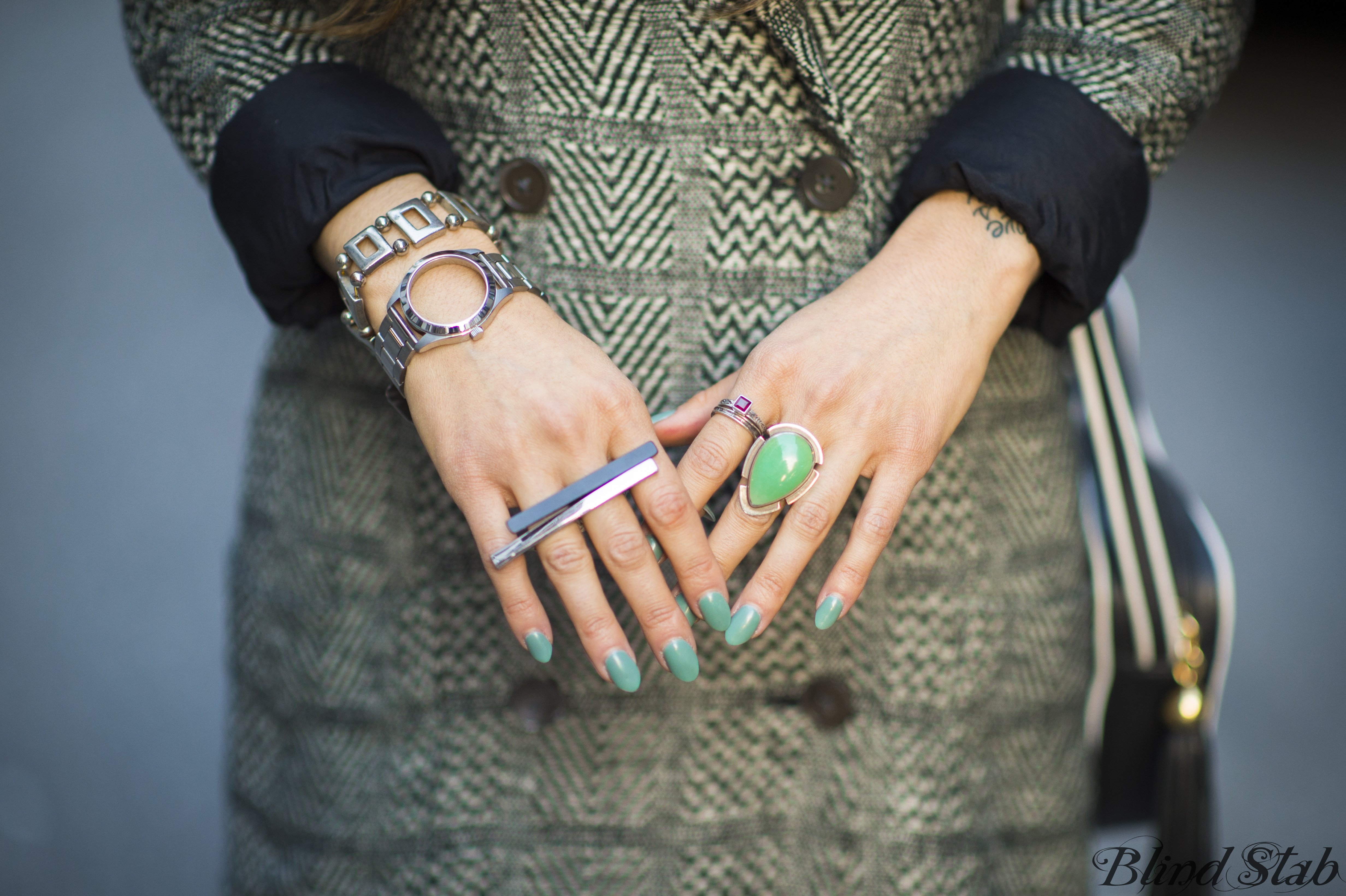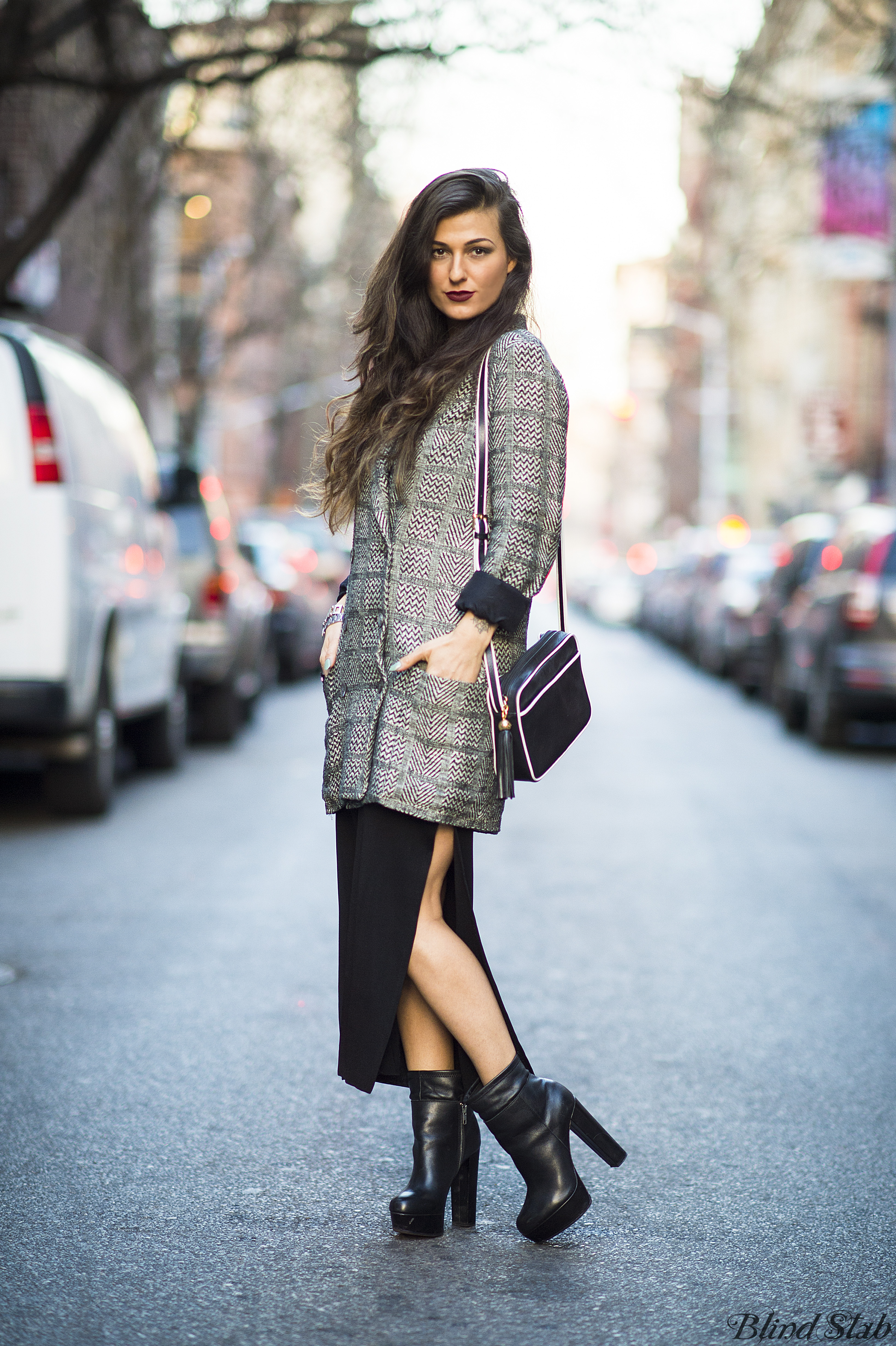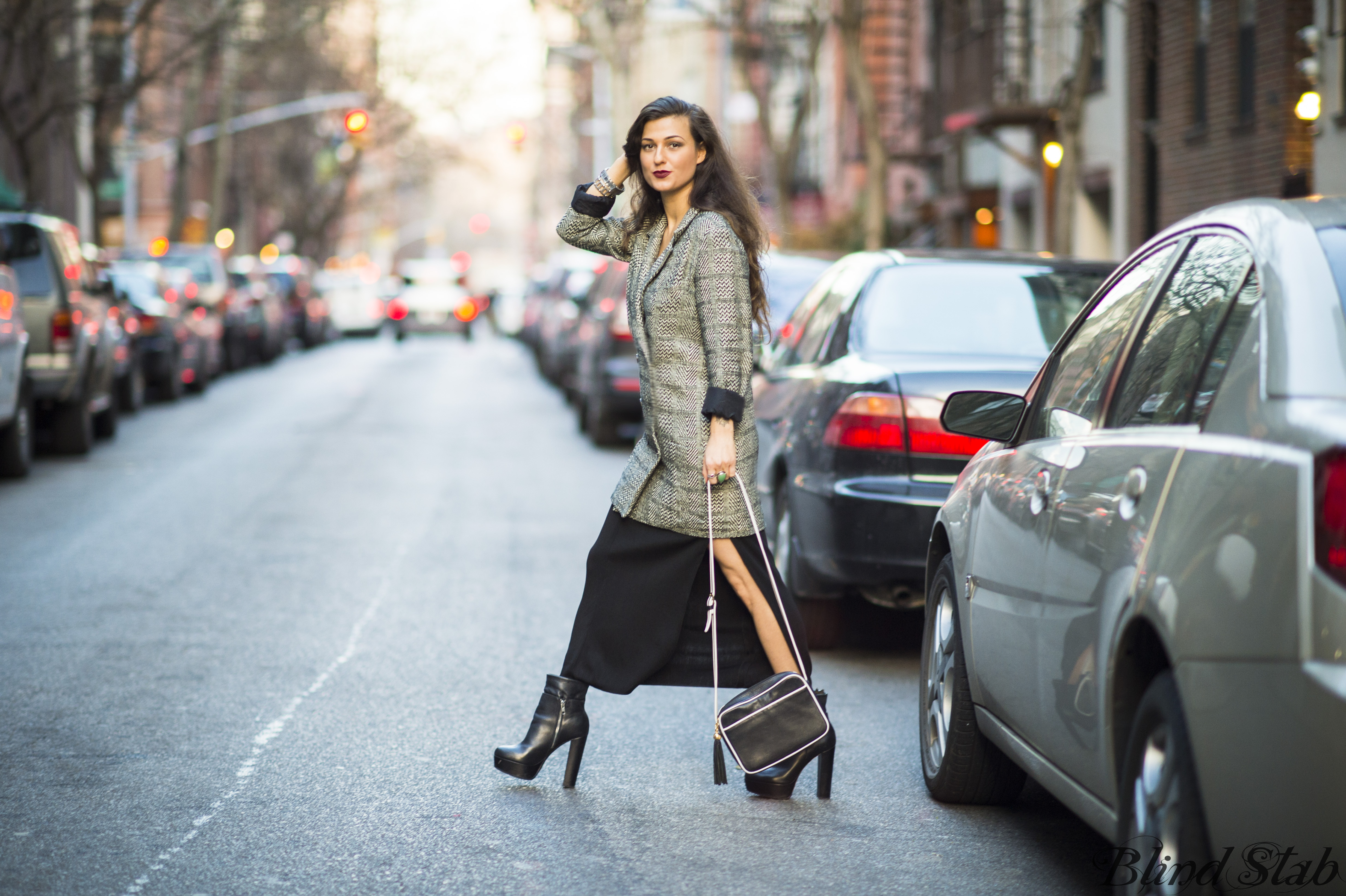 Jacket?
Coat?
Blazer?
Dress?
Plaid?
Houndstooth?
Zigzag?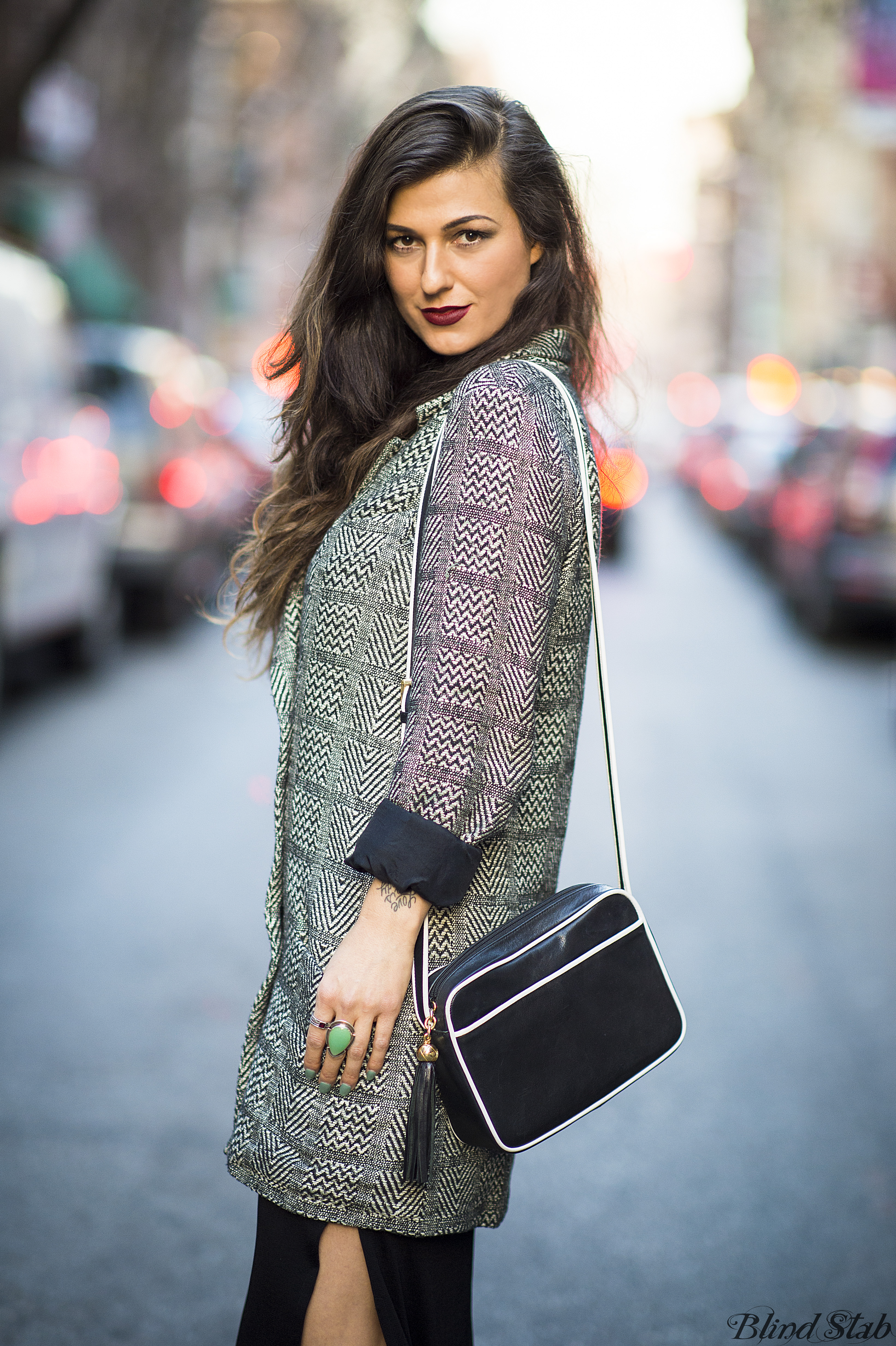 Who cares…
One thing I DO know is that I love this. I bought it last winter and over the past year I've worn the shit out of it.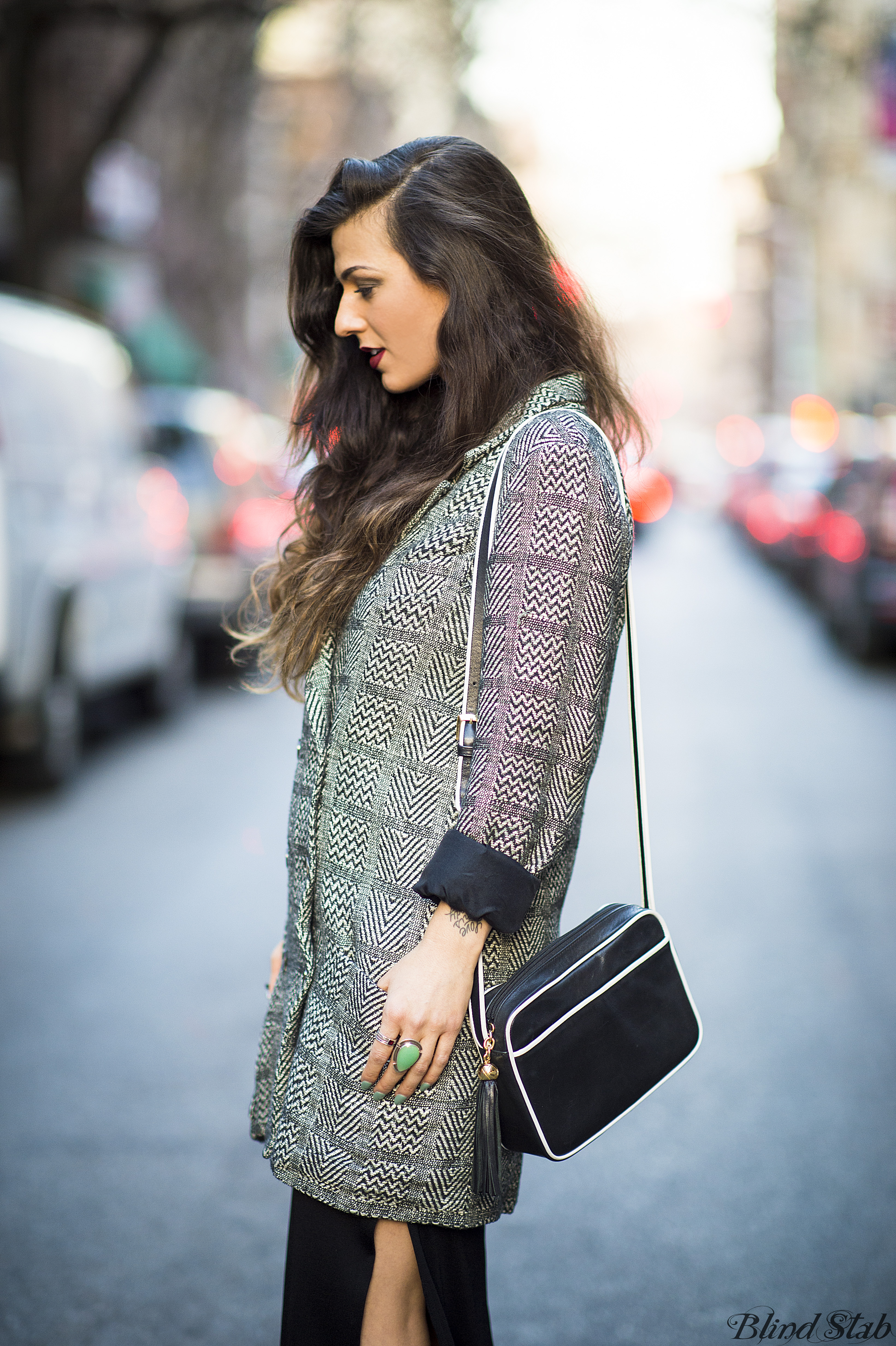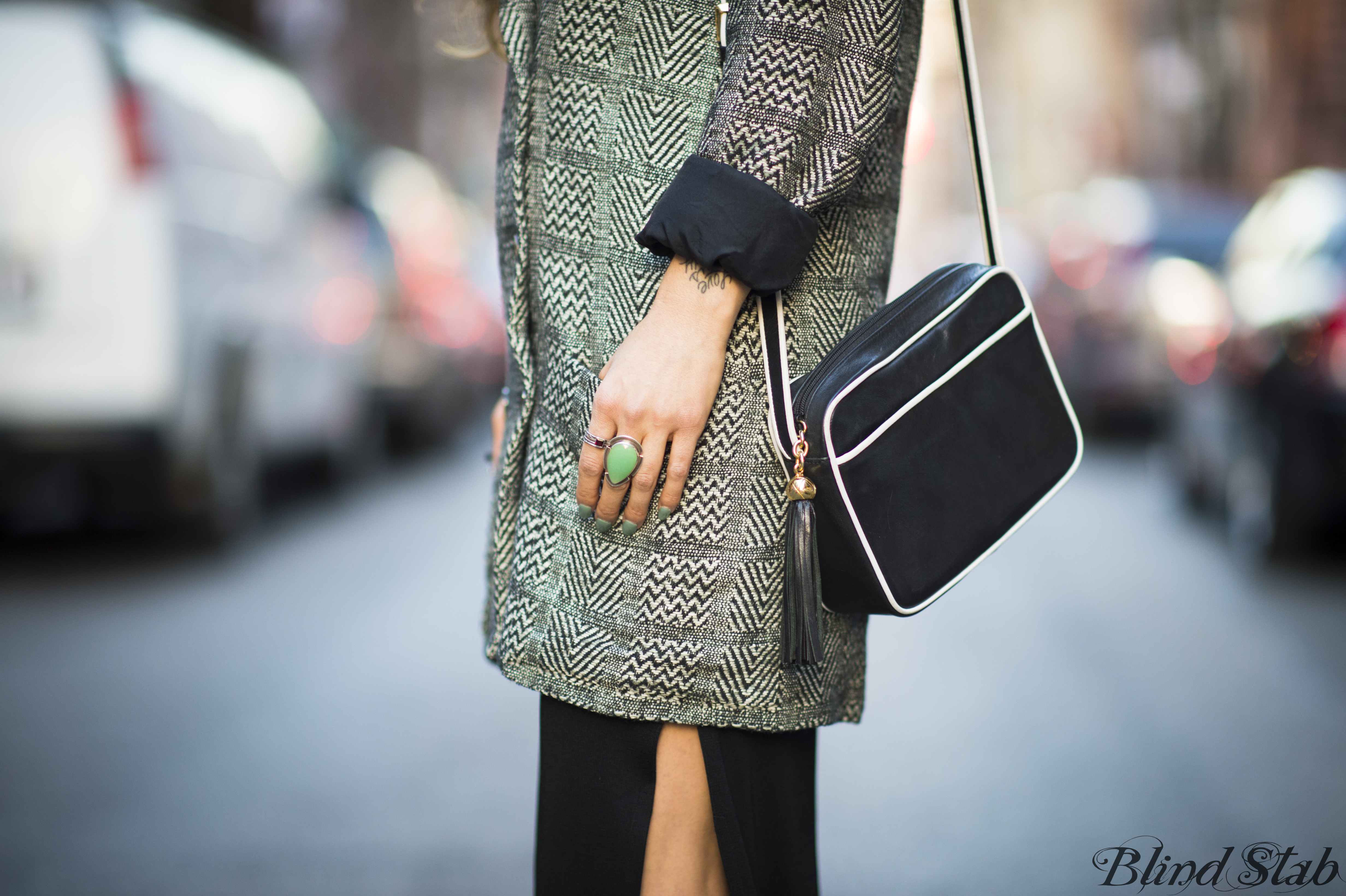 WEEEEEEEIRD HAIR DAY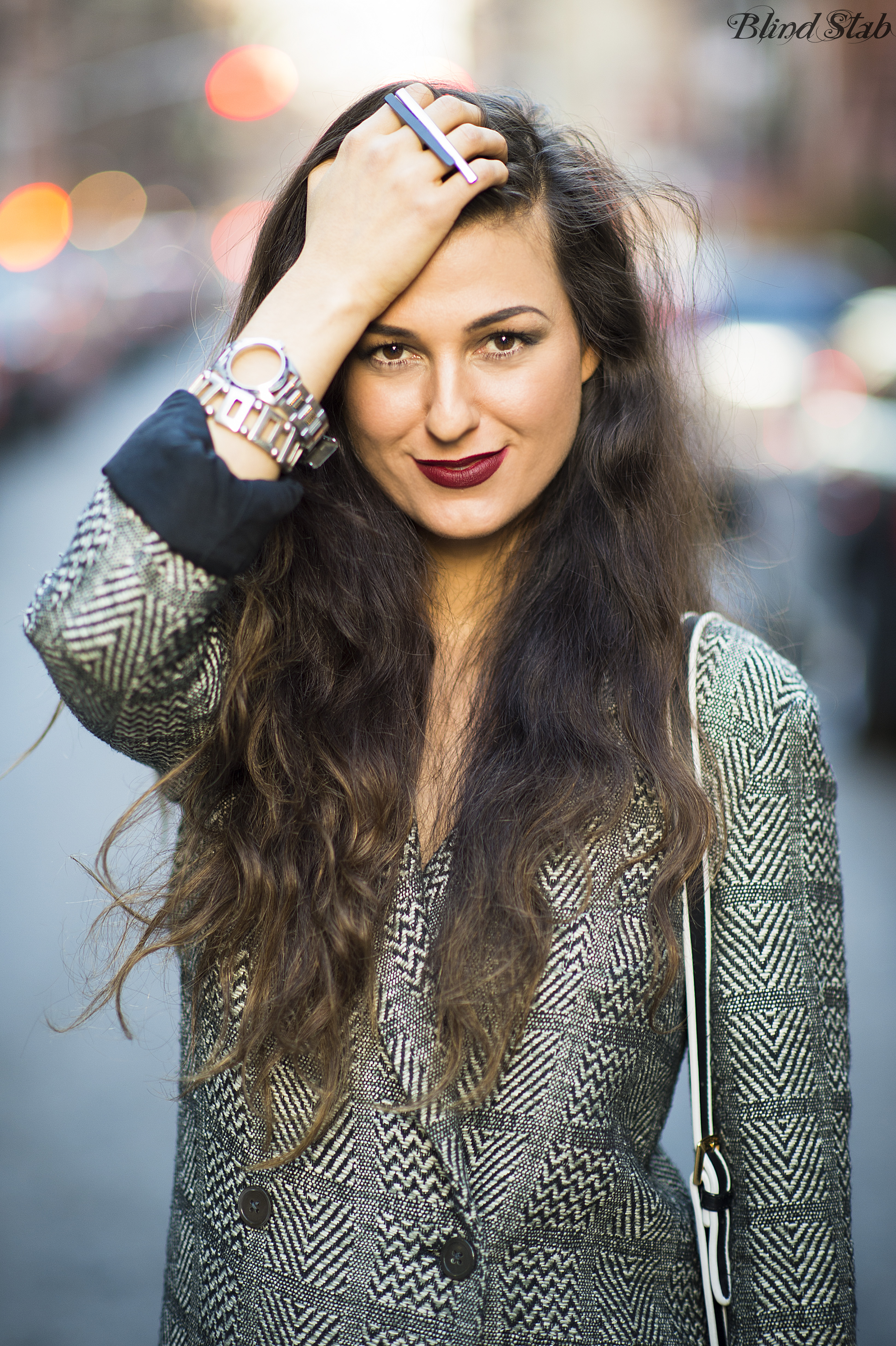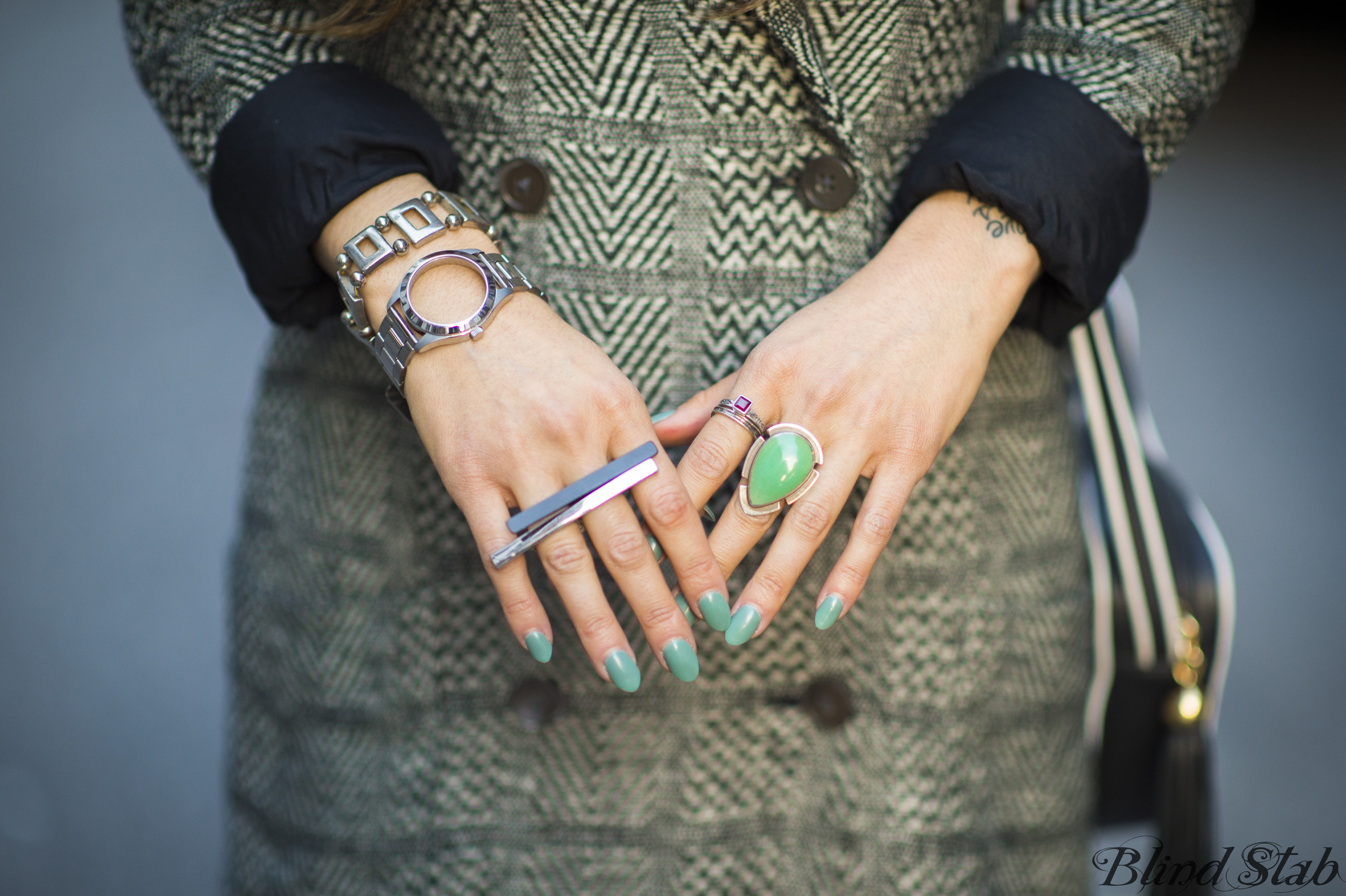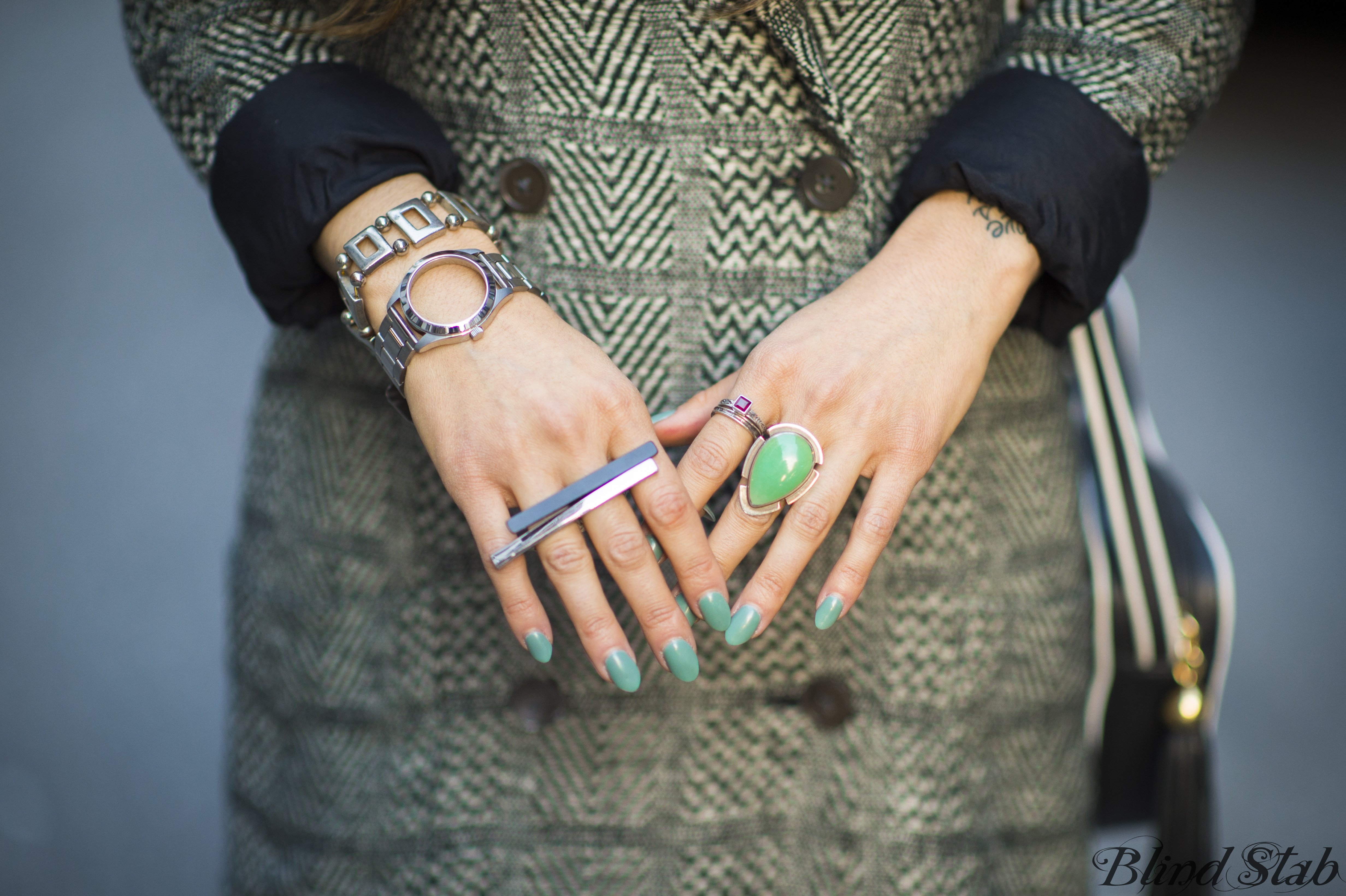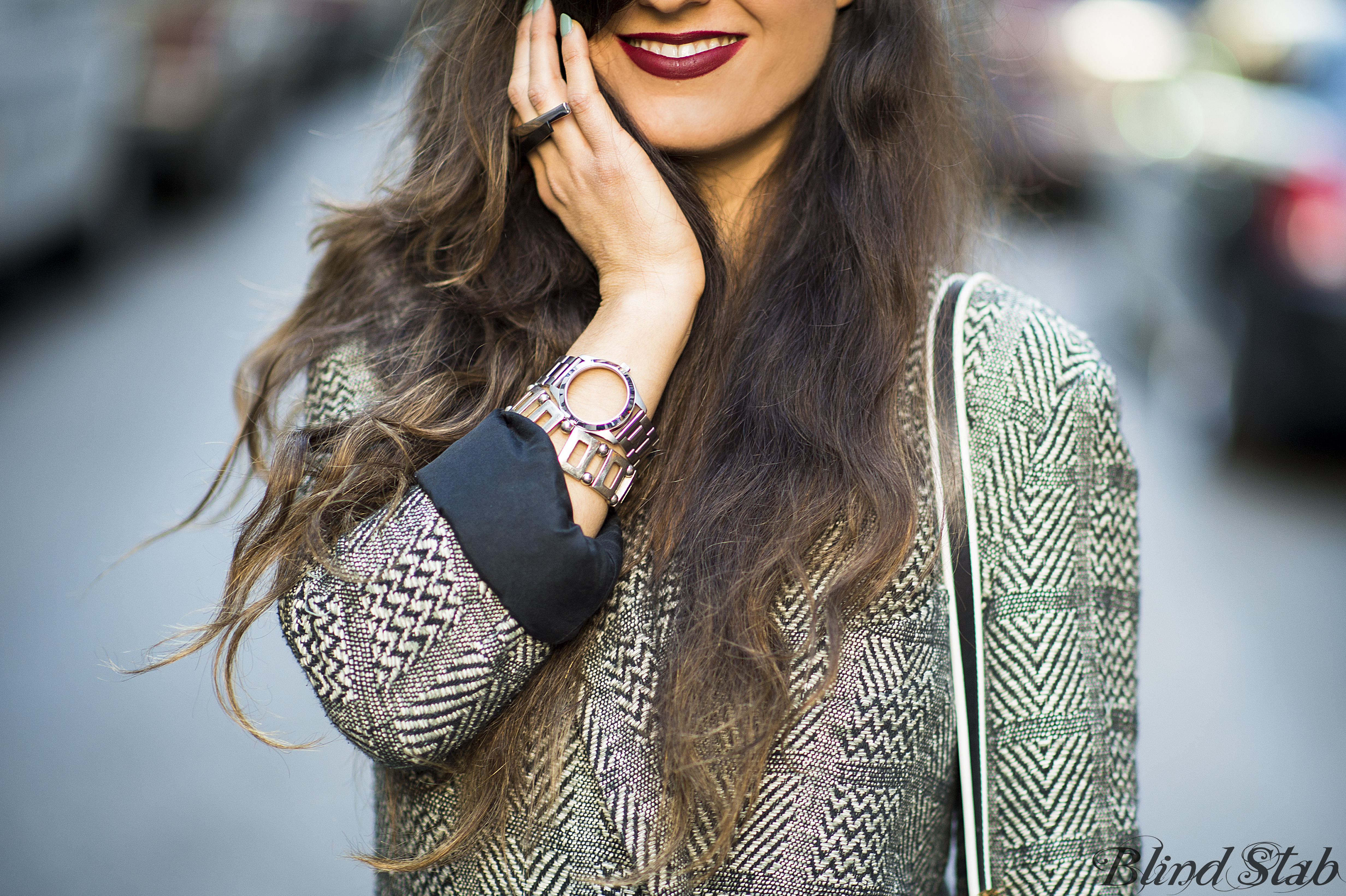 I think static is a good look on me. No?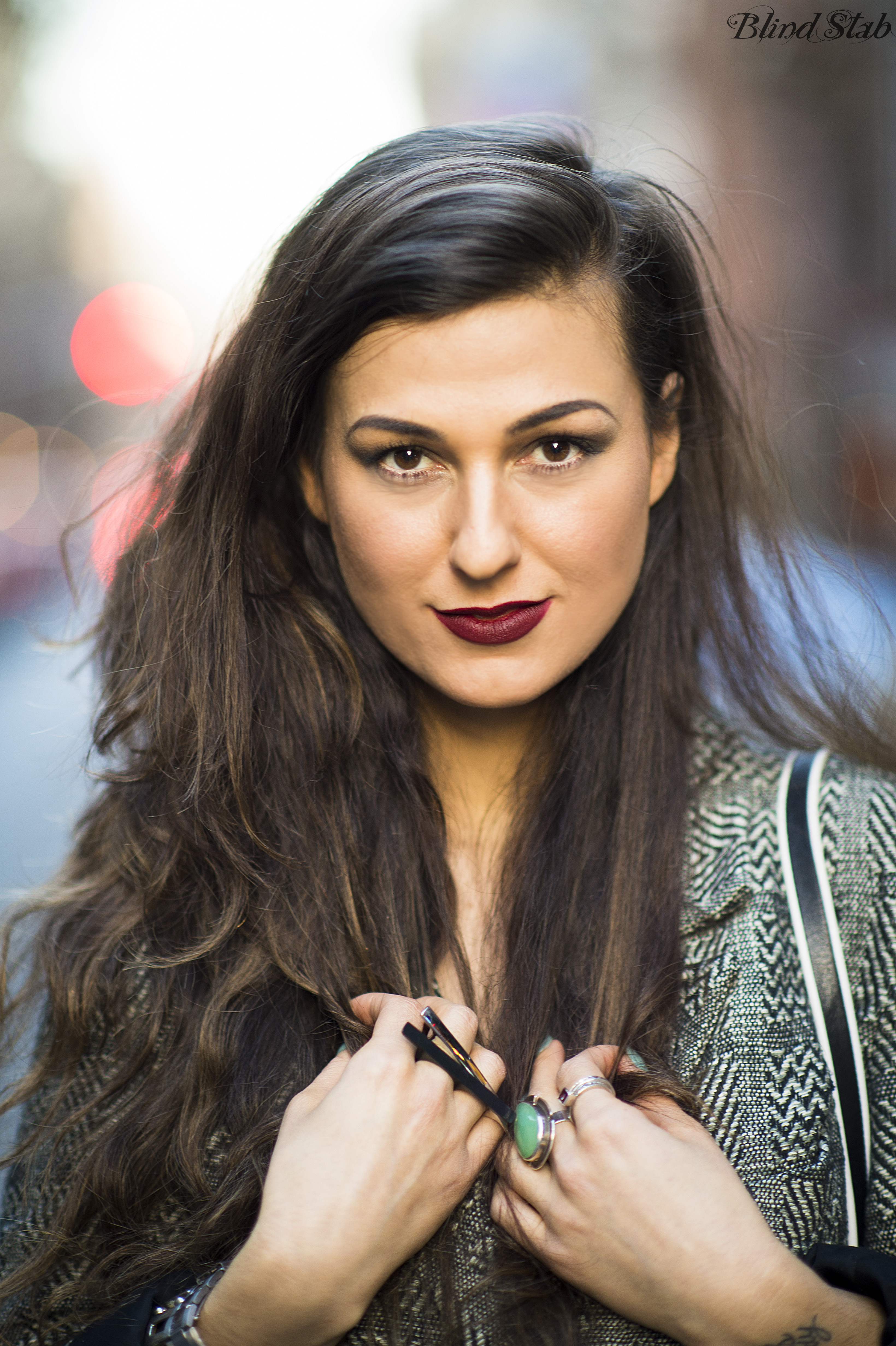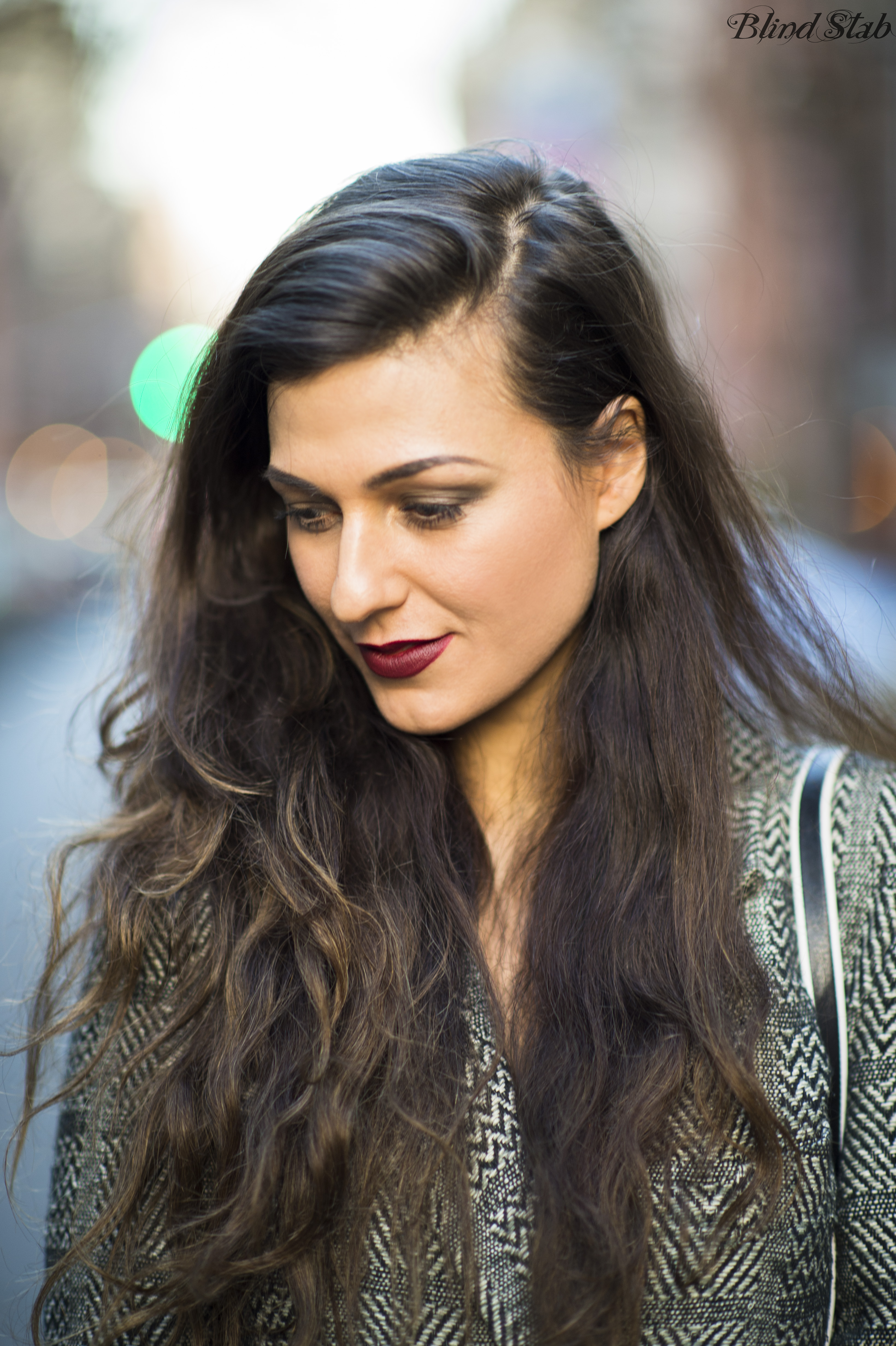 Just walking around in my favorite jacket showing off leg in January…NBD.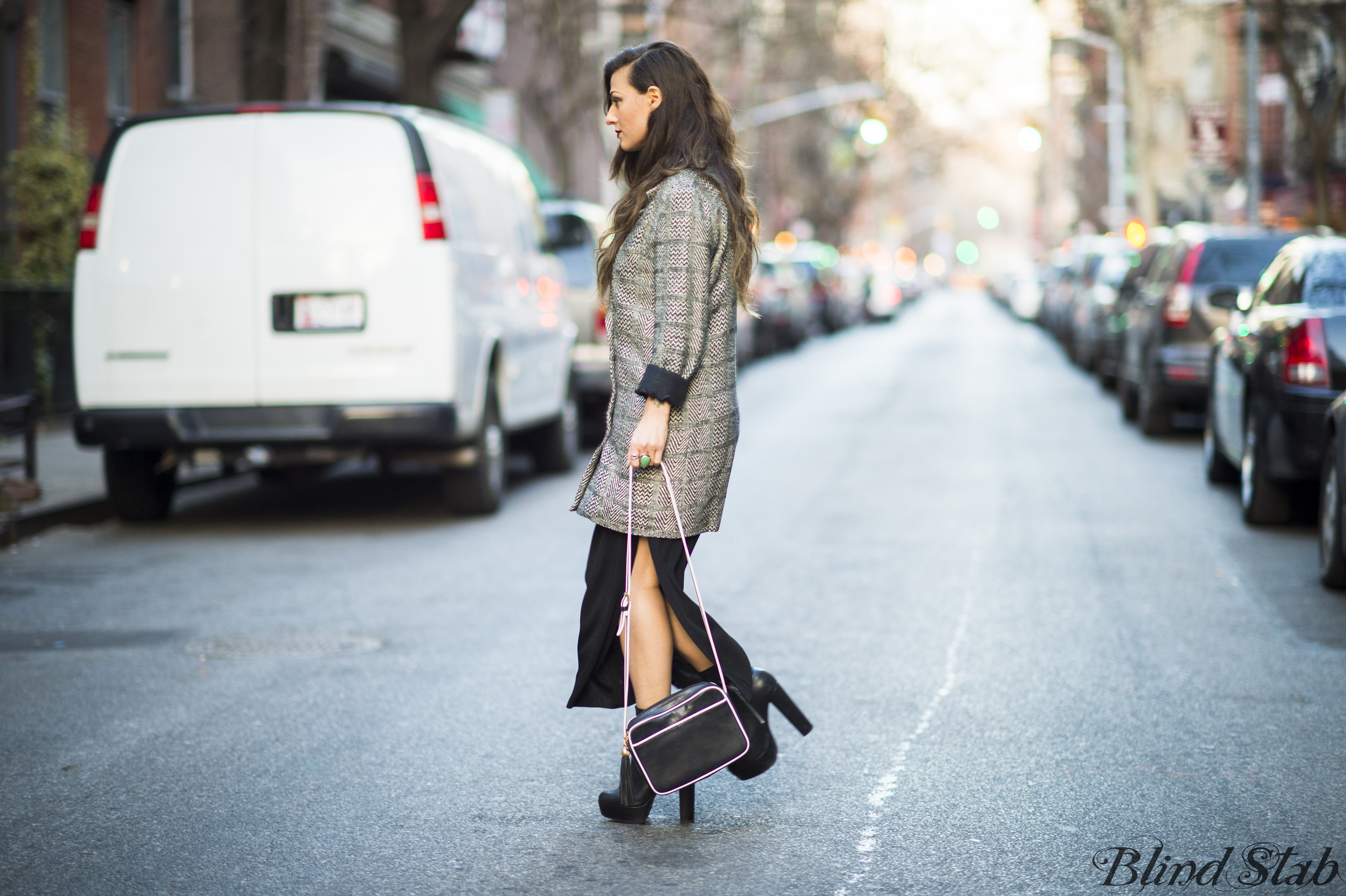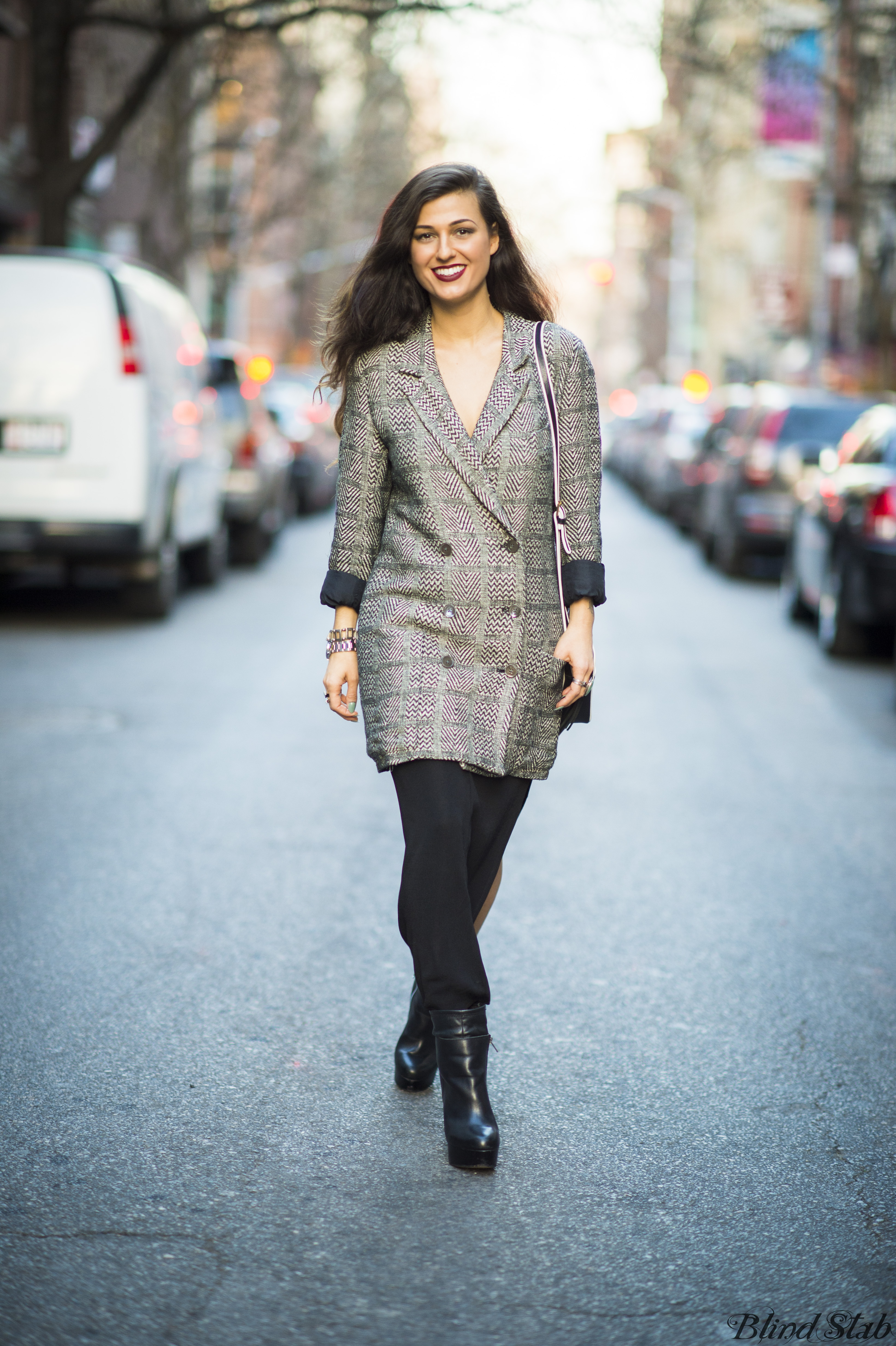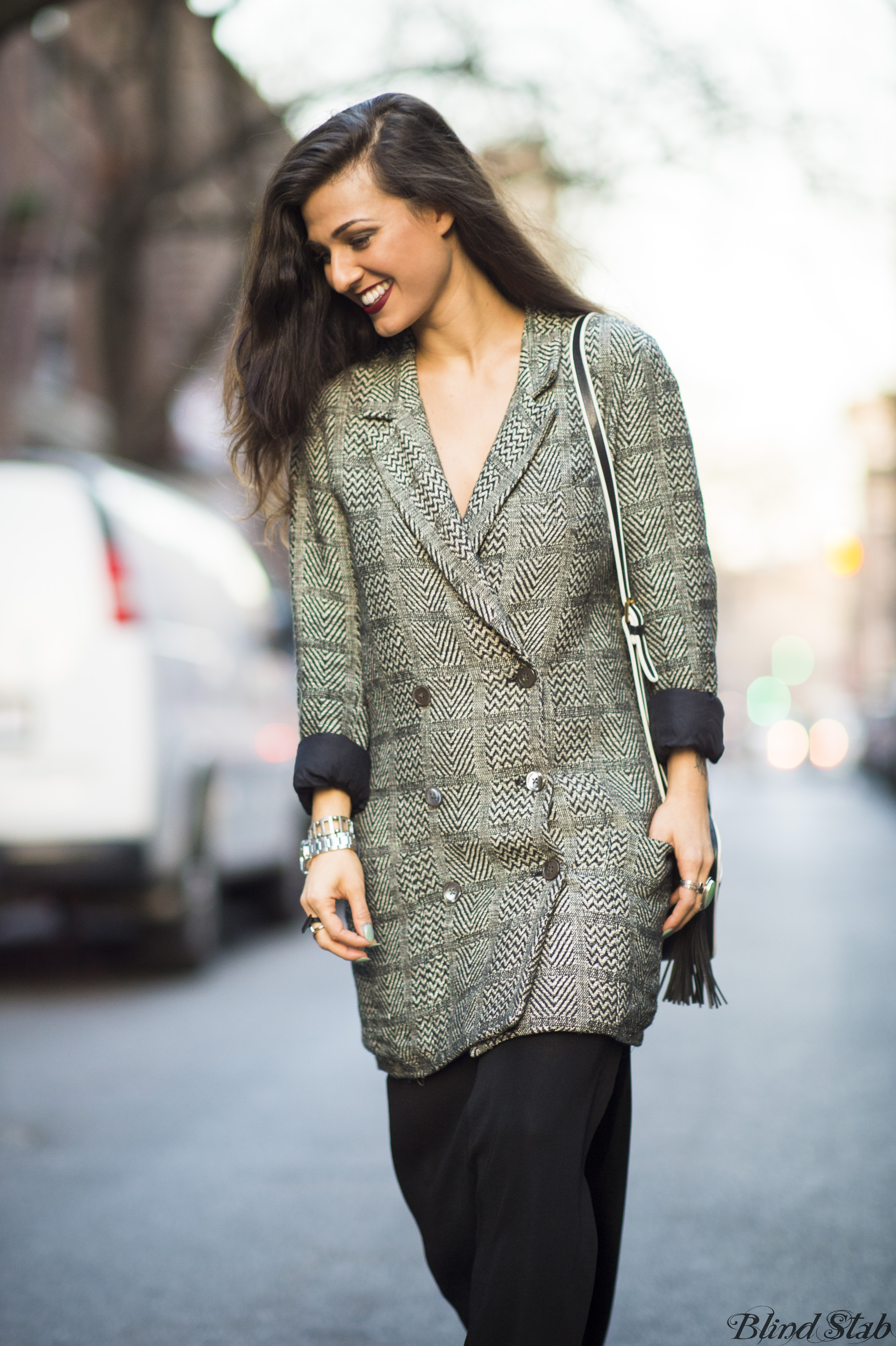 I drank Adam's coffee, then he took a photo to show me why he hates when I drink his coffee.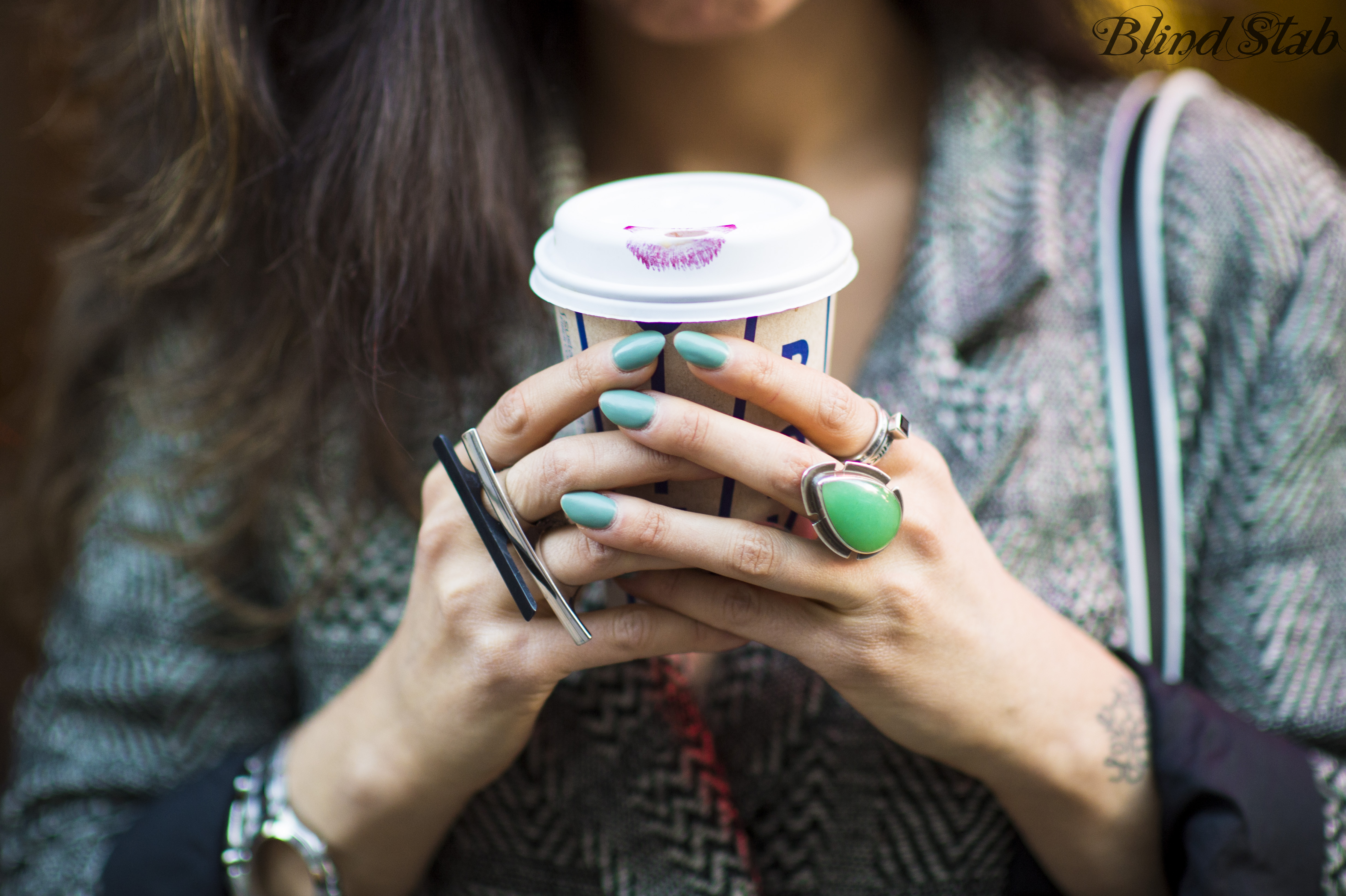 Whatever! This will continue to happen until he learns how to take photos while holding his own damn coffee!
actually I'll probably still do it anyways because I know it pisses him off…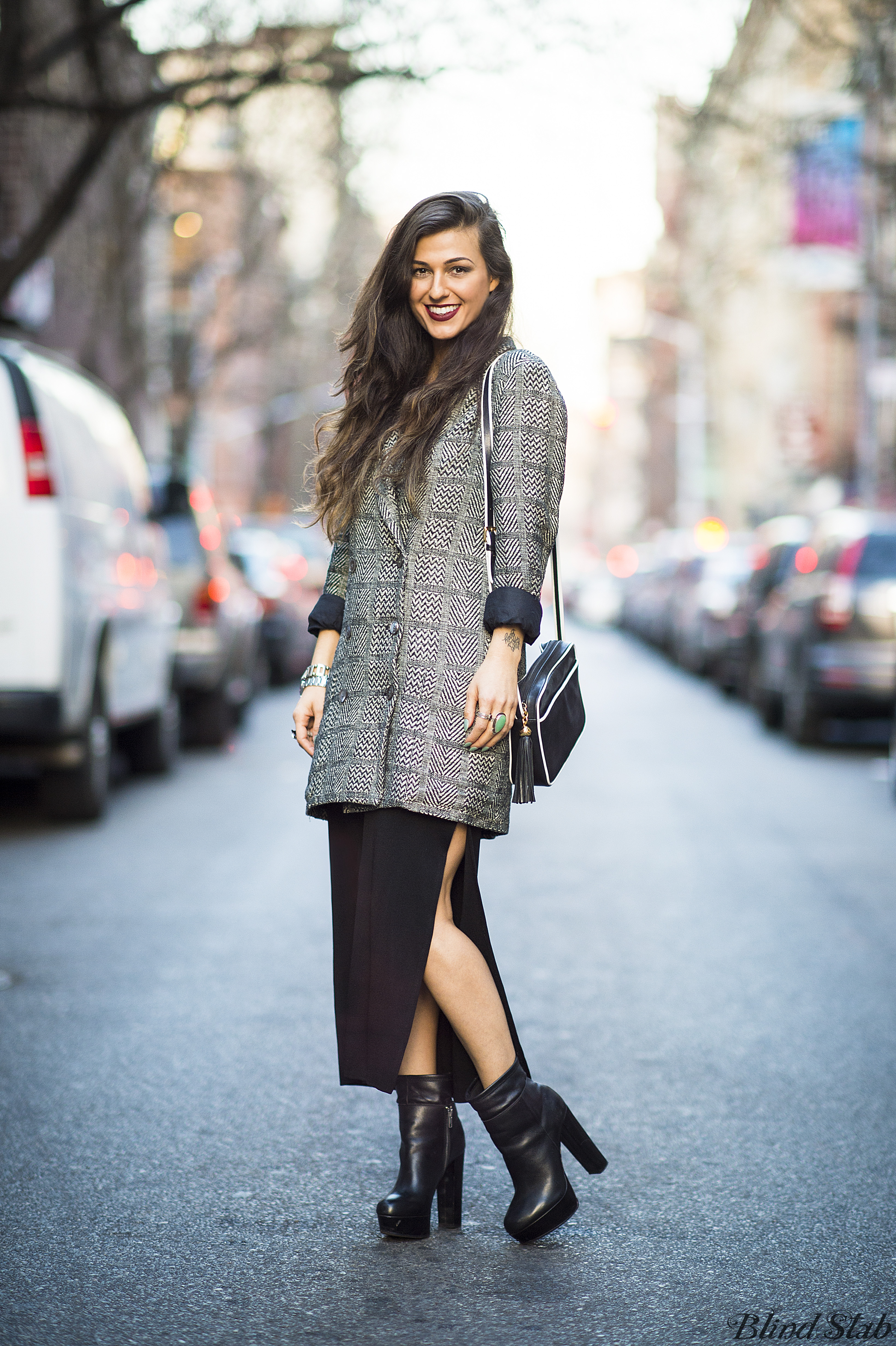 LATER DUDES XX-DANA
Wearing
Lipstick : MAC Diva / Jacket : No. 6 / Skirt : Nordstroms / Boots : Steve Madden / Purse : Vintage / Bracelets : Margiela X H&M and thrifted / Black Bar Ring : Urban Outfitters
Photography : Adam Katz Sinding
________________________________________
Follow Hotpants