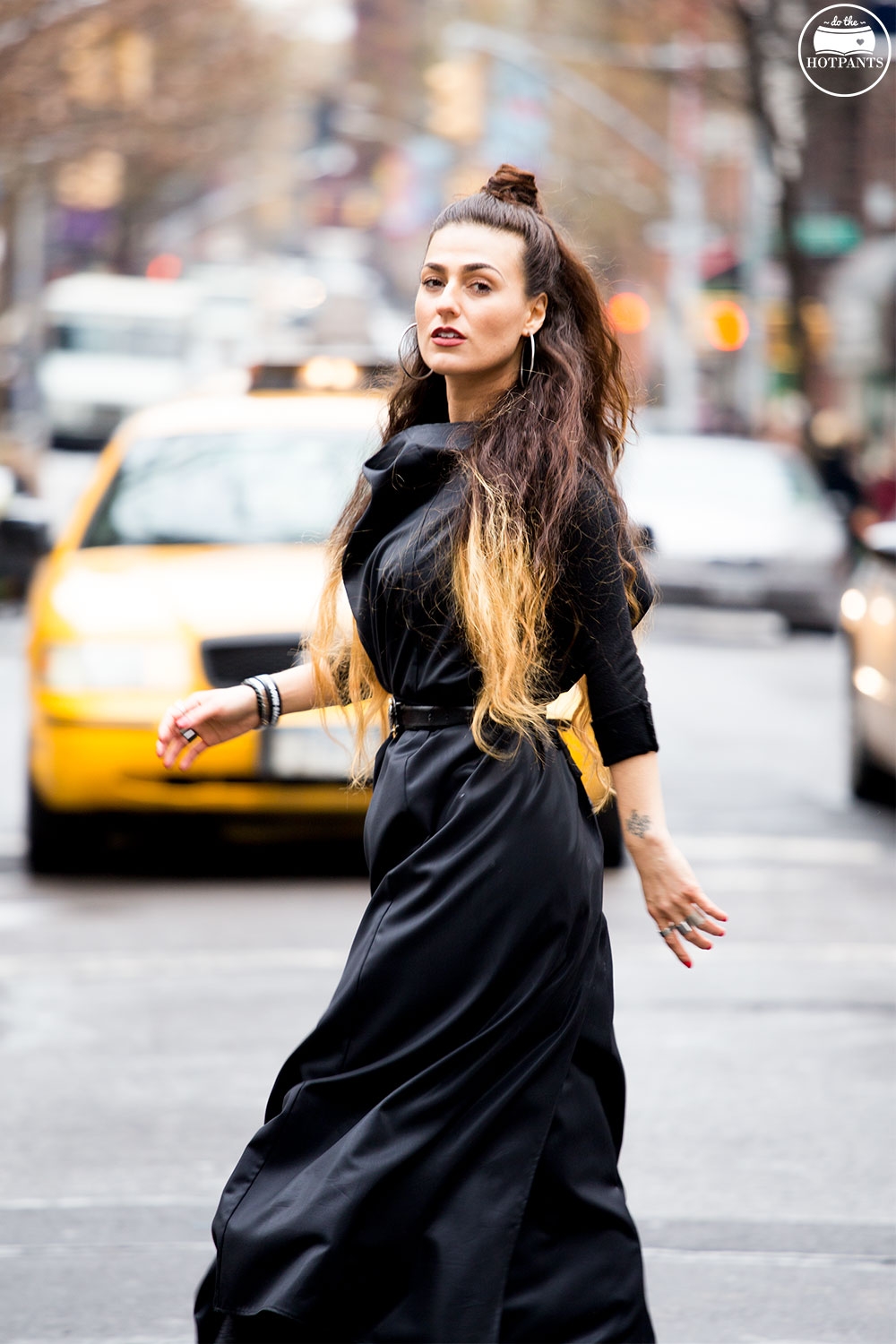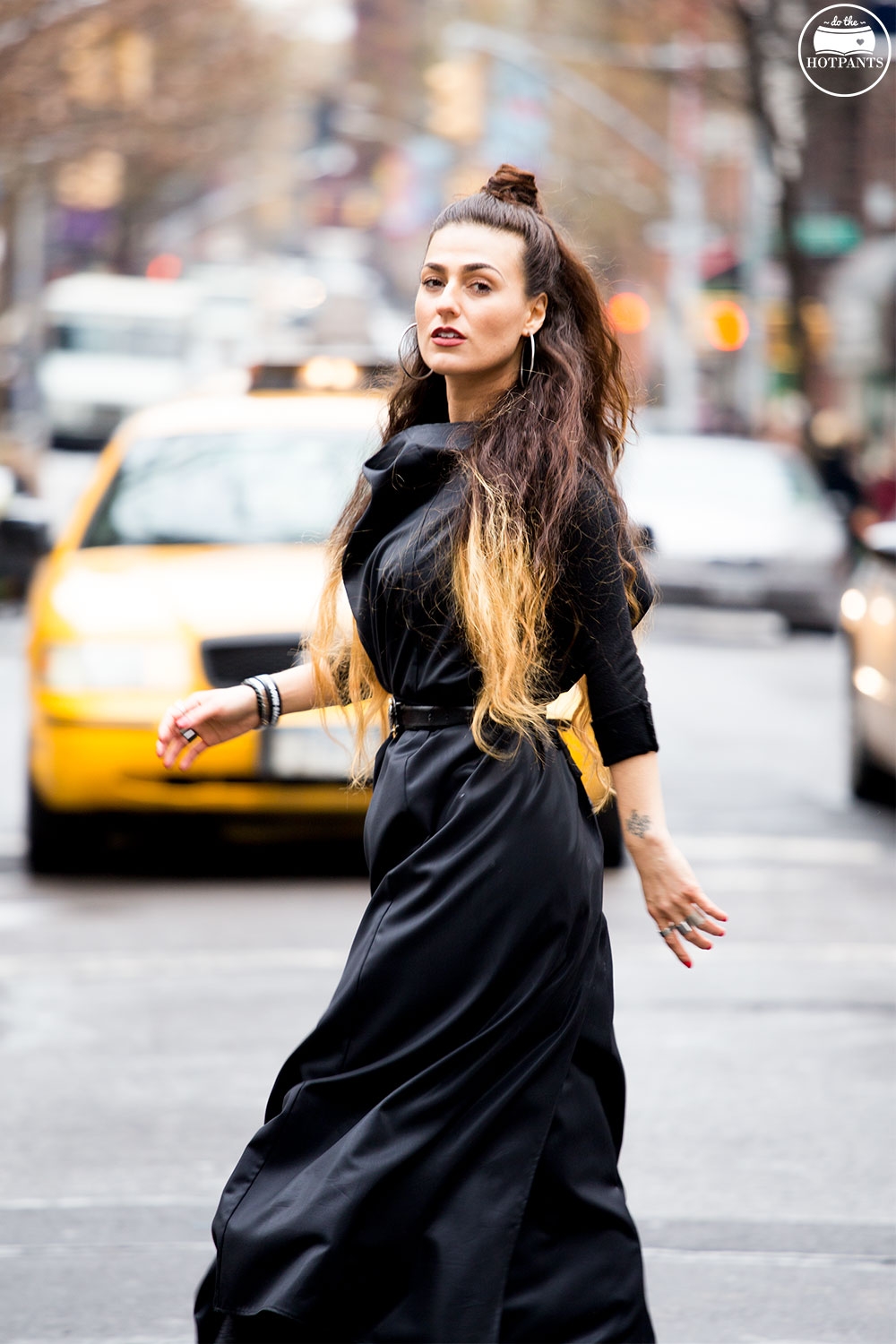 I'm so into having my hair in a half bun lately!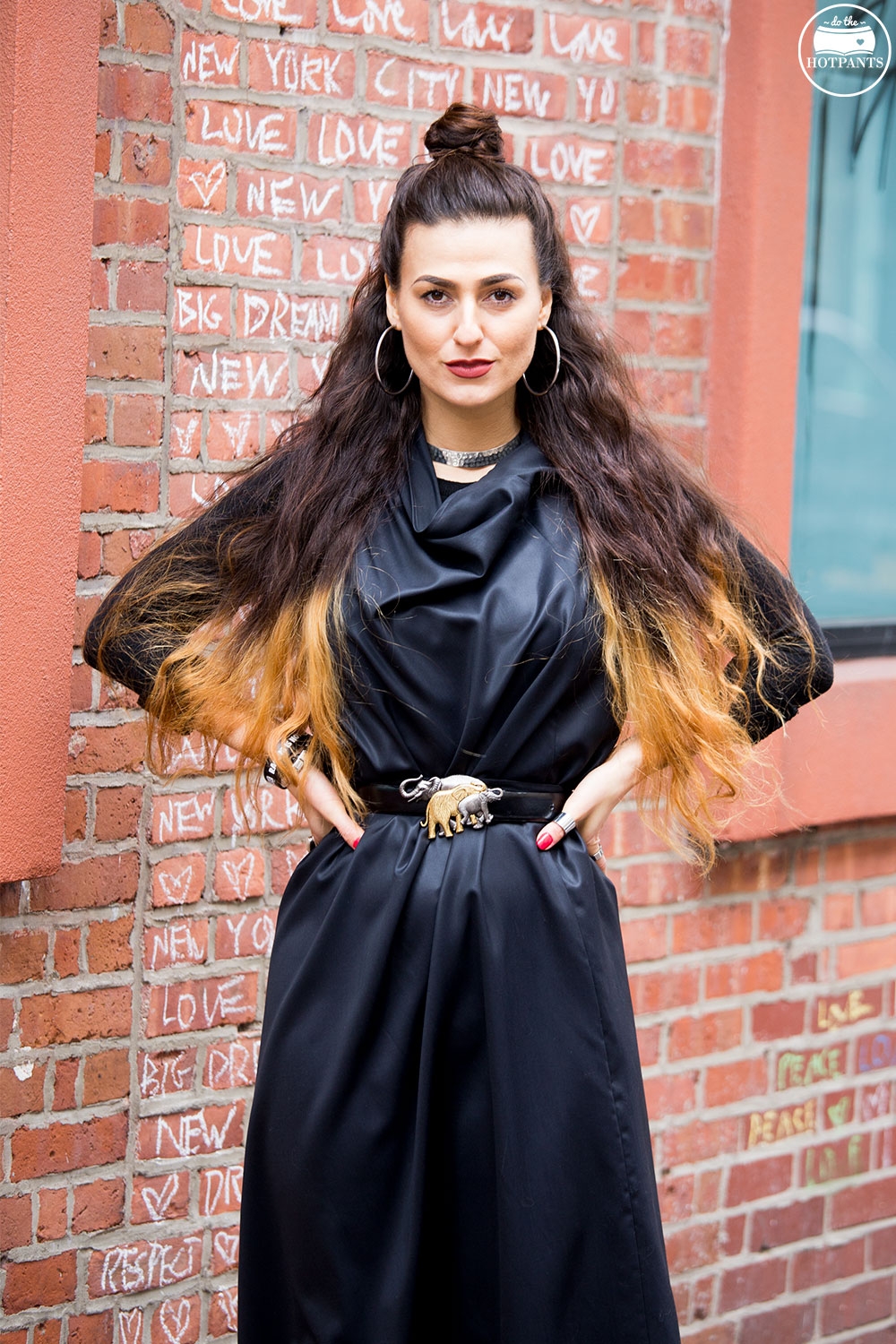 It's nice because I can still show off my length, but it keeps my hair out of my face so I can also SEE!
YAY VISION!!!!!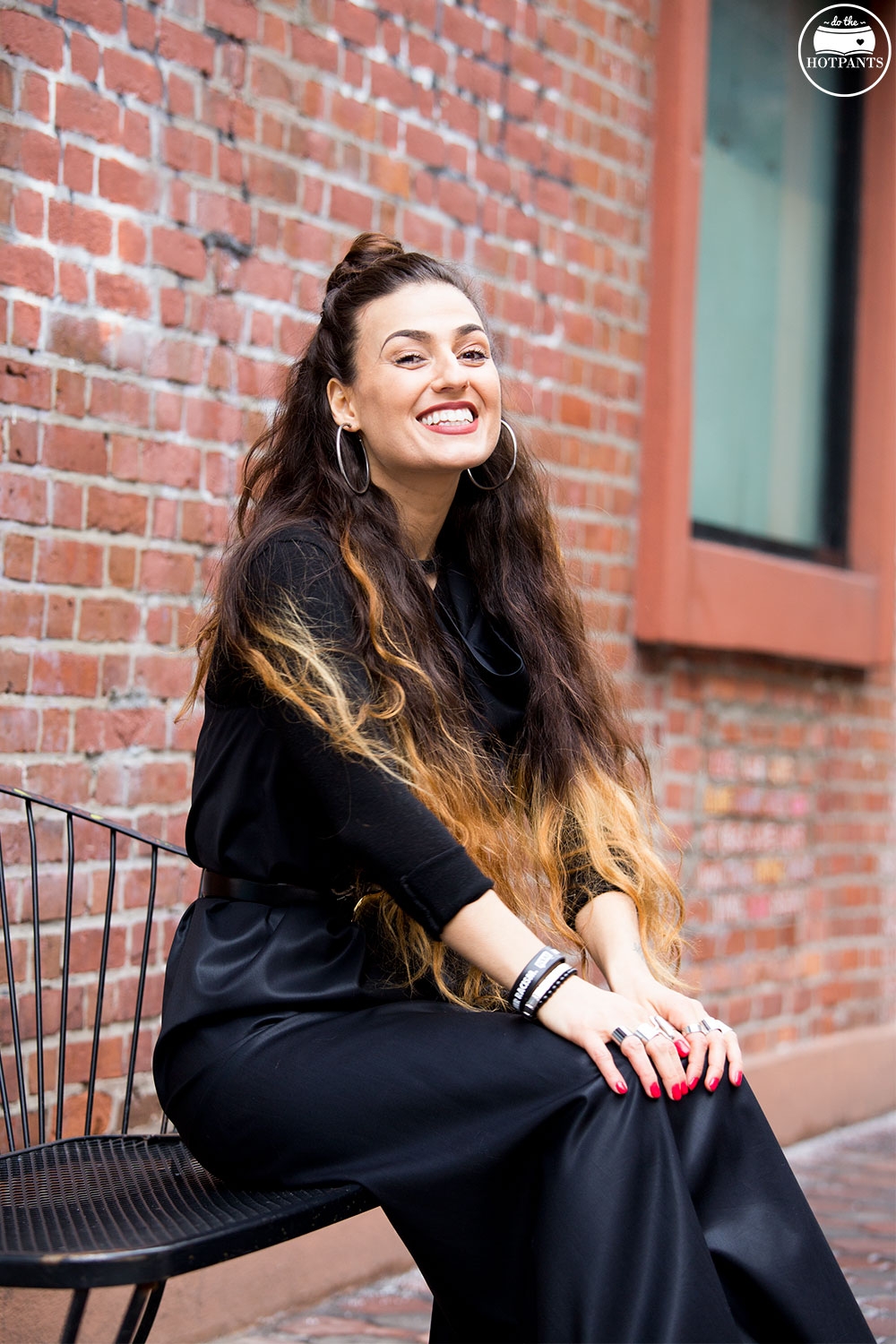 It was so cold when we were shooting. Here I am trying to get a picture with the heat from my breath showing.
(that sounds like I said "the heat from my breasts showing")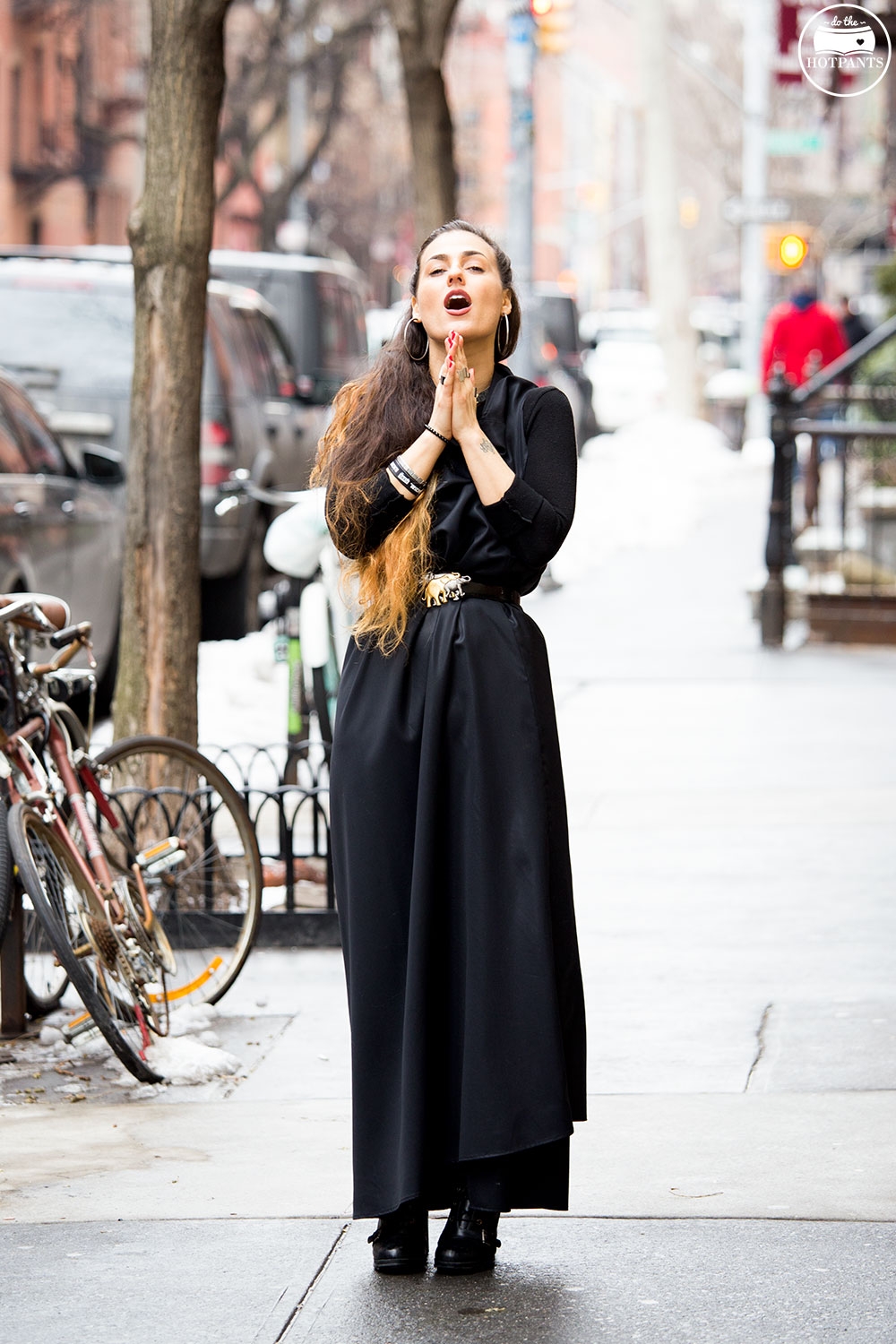 Unfortunately no breasts OR breath here. Just a cold lil' ninja gothpants.
:)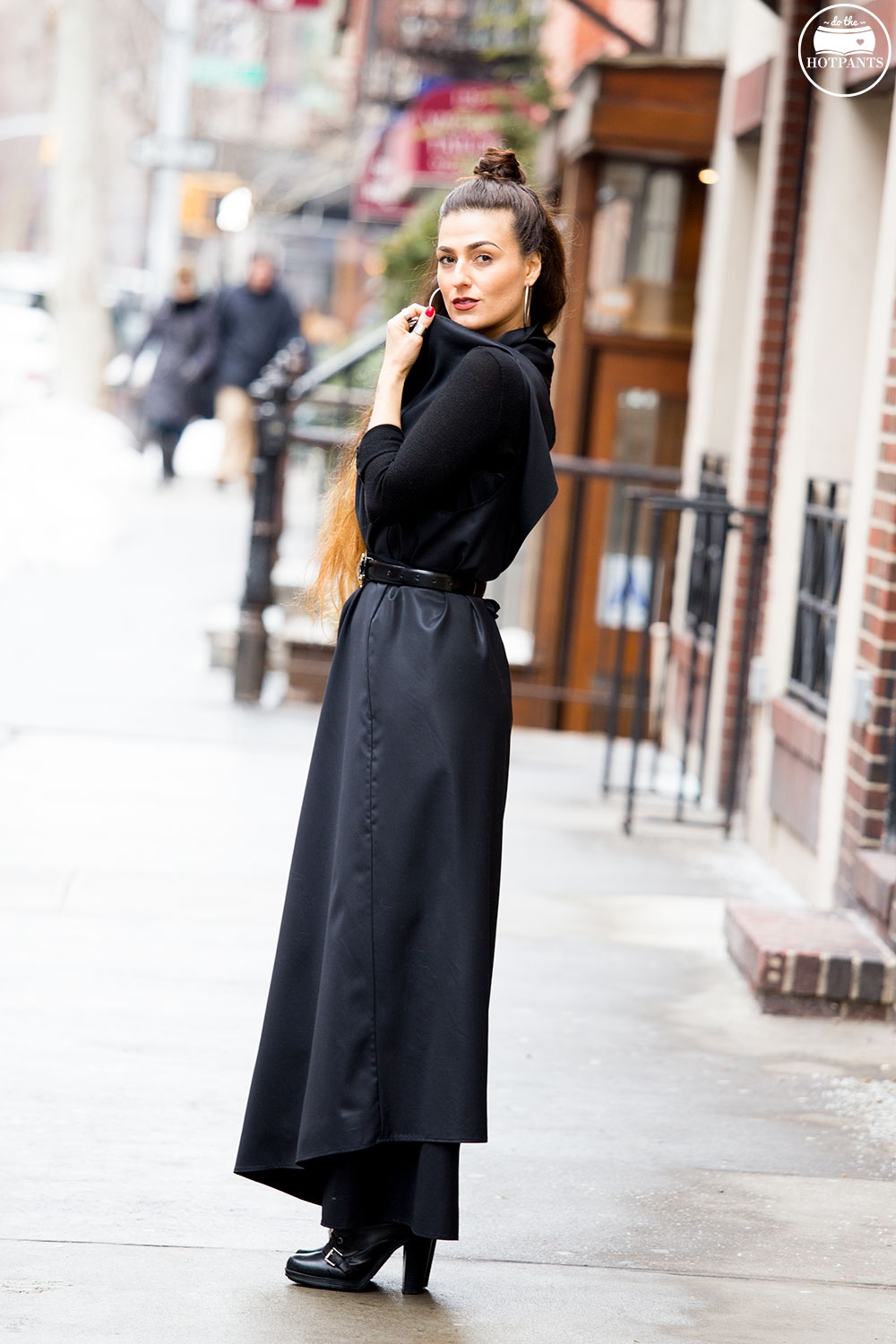 I'm not even gonna tell you how many times I crossed the road for this shot.
At the end I had an audience of people watching me walk back and forth.
BUT WHATEVER, WE GOT THE SHOT!
Hotpants and Ari = 1 , Crowd = 0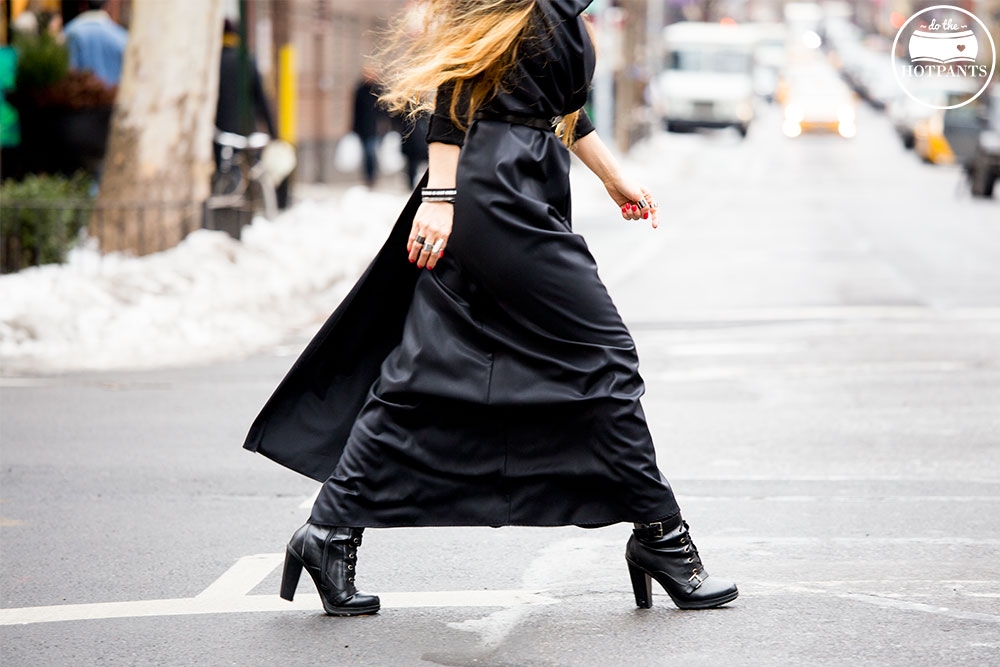 Cute picture of me on a delicate little bench right?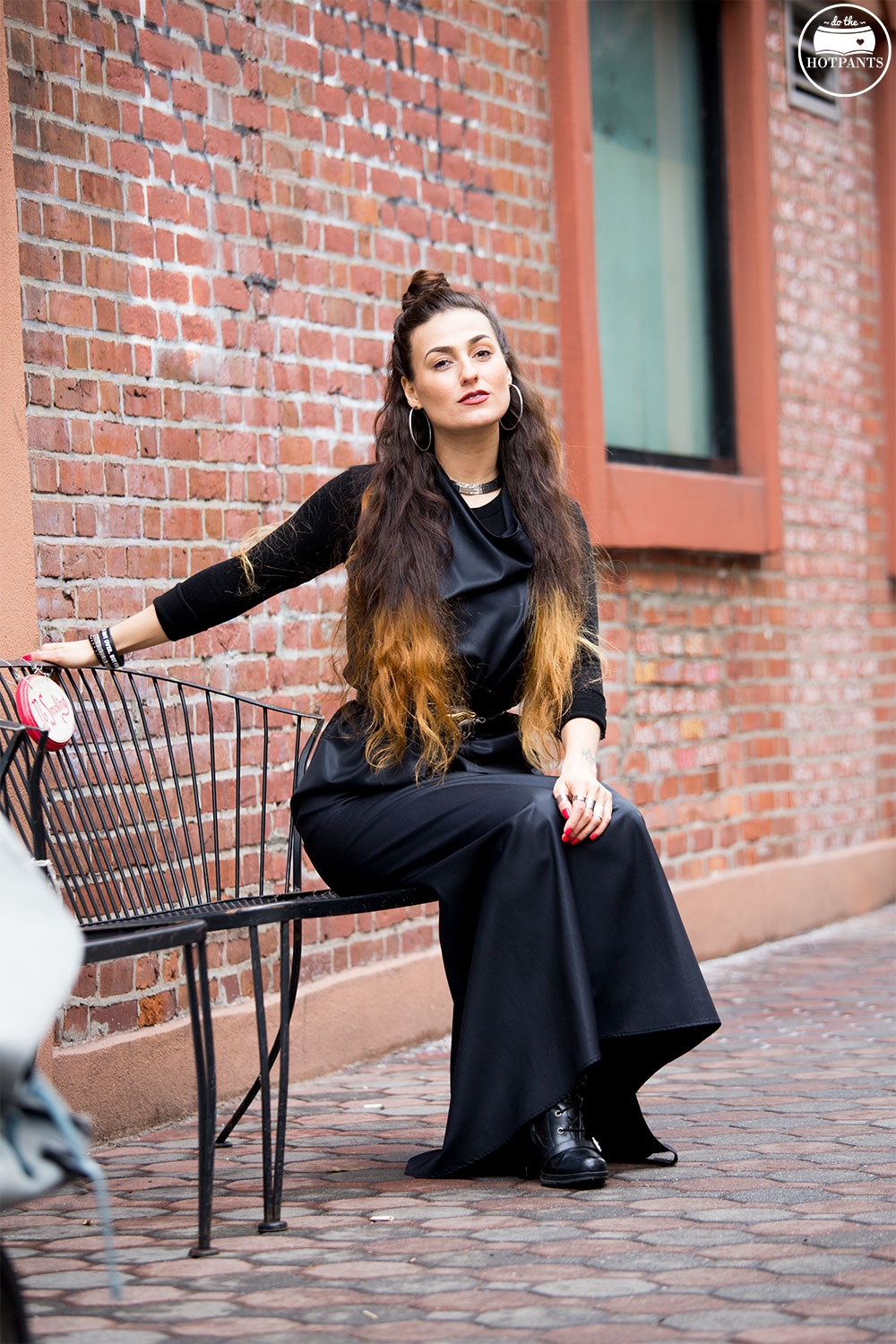 WRONG!
THE THING BROKE UNDERNEATH ME!!! WTF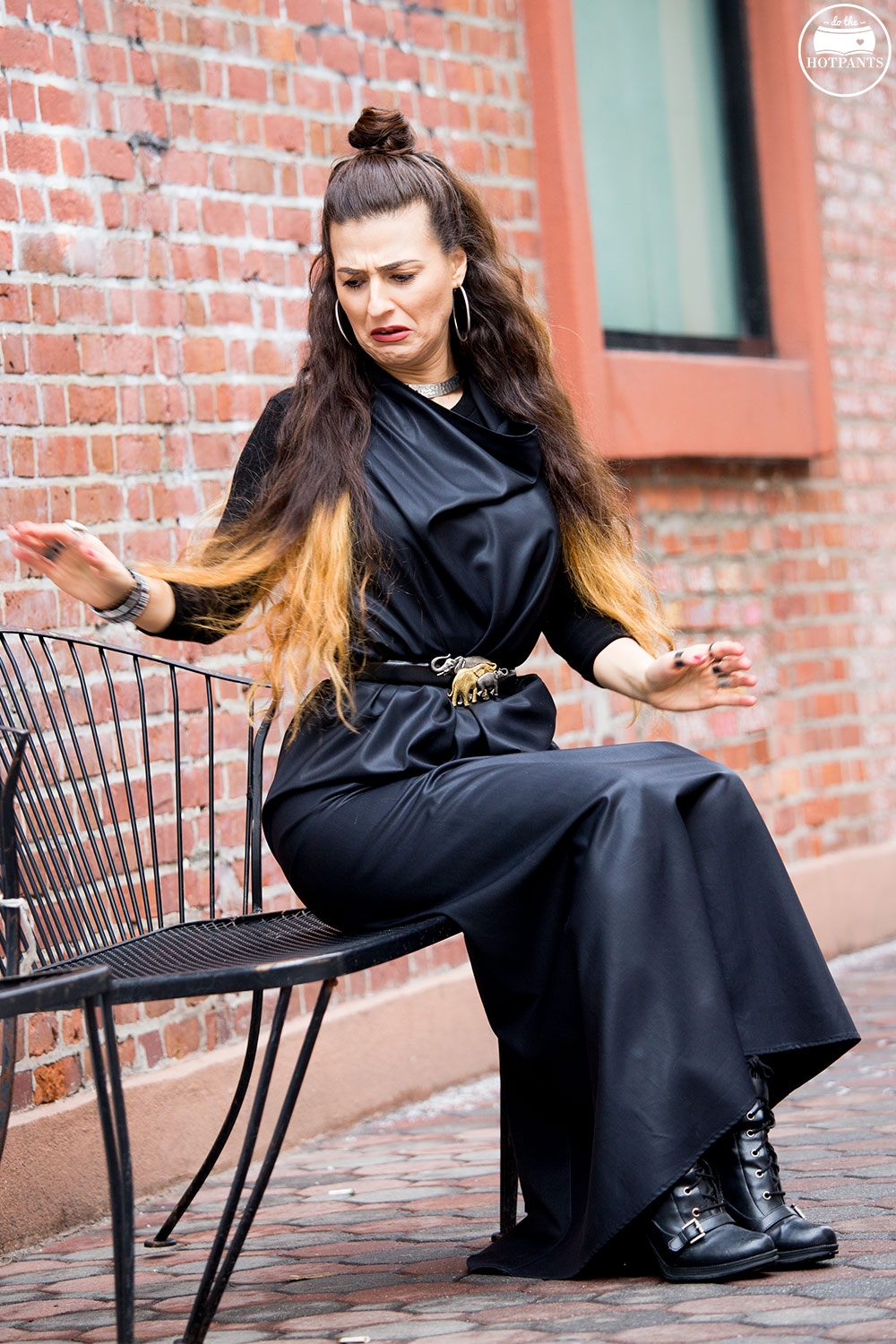 I should have sued. At least Ari got that beautiful photo of me before I went down for the count.
Although now I have to counteract that horrific picture above with a smiling one below.
OK now we're even.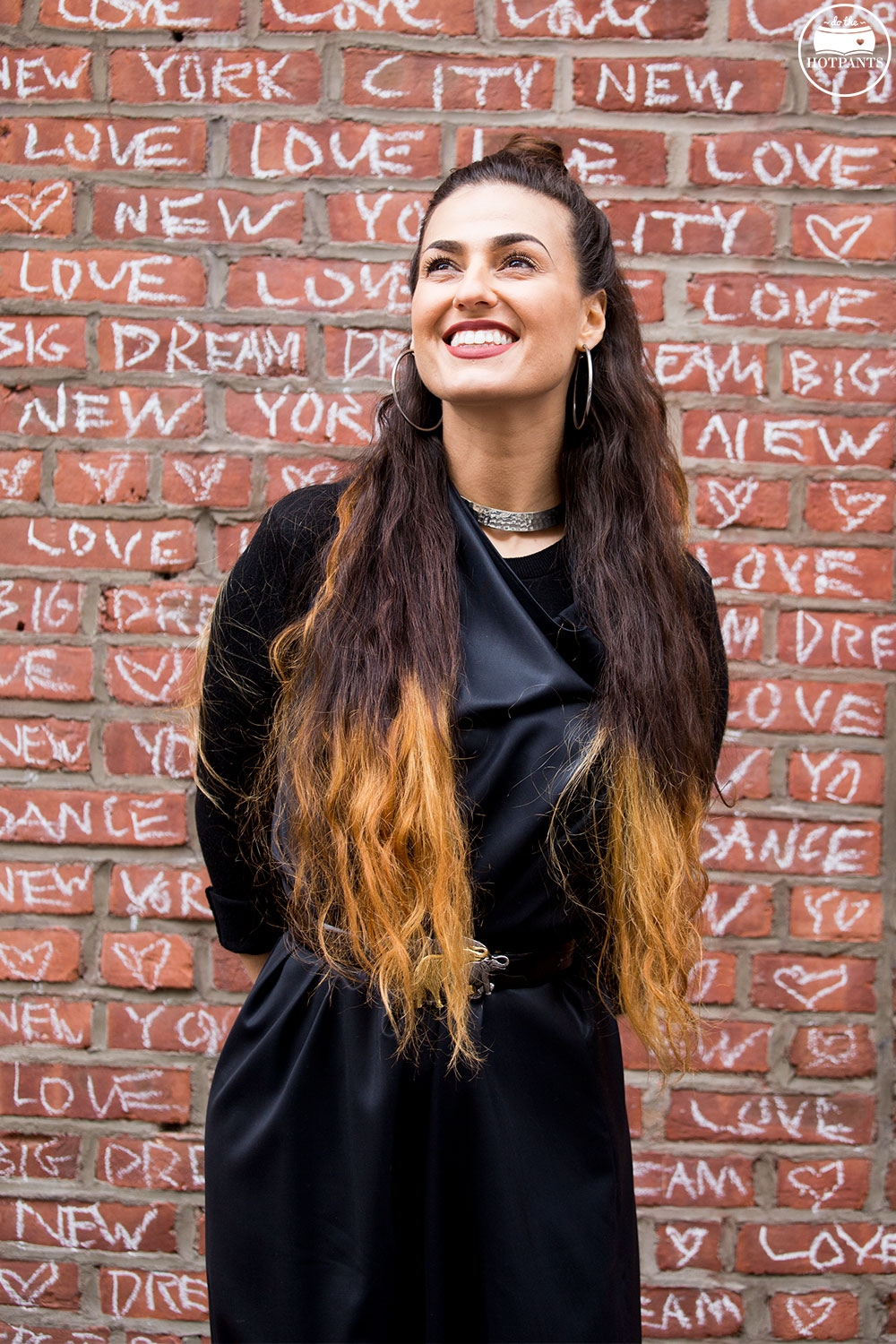 Have a great weekend everyone!
Try doing your hair like a Samurai and tell me if it works for you!!!
LATER DUDES,
XX-HOTPANTS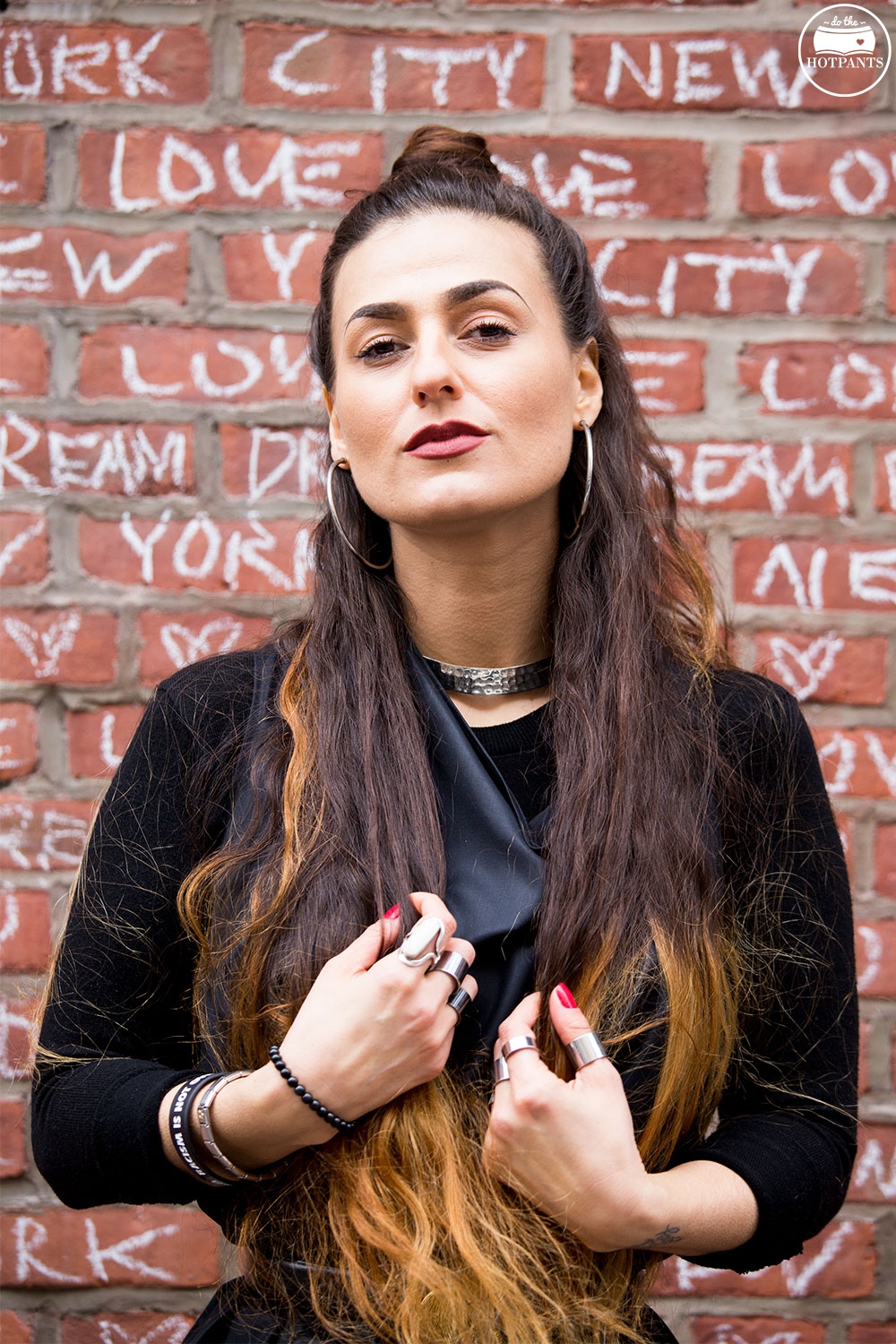 Wearing
Lipstick : MAC Retro / Wrap 3-Hole Dress : Harputs Own / Sweater : American Apparel / Boots : Charlotte Russe / Belt : eBay / Earrings and Choker : Forever 21