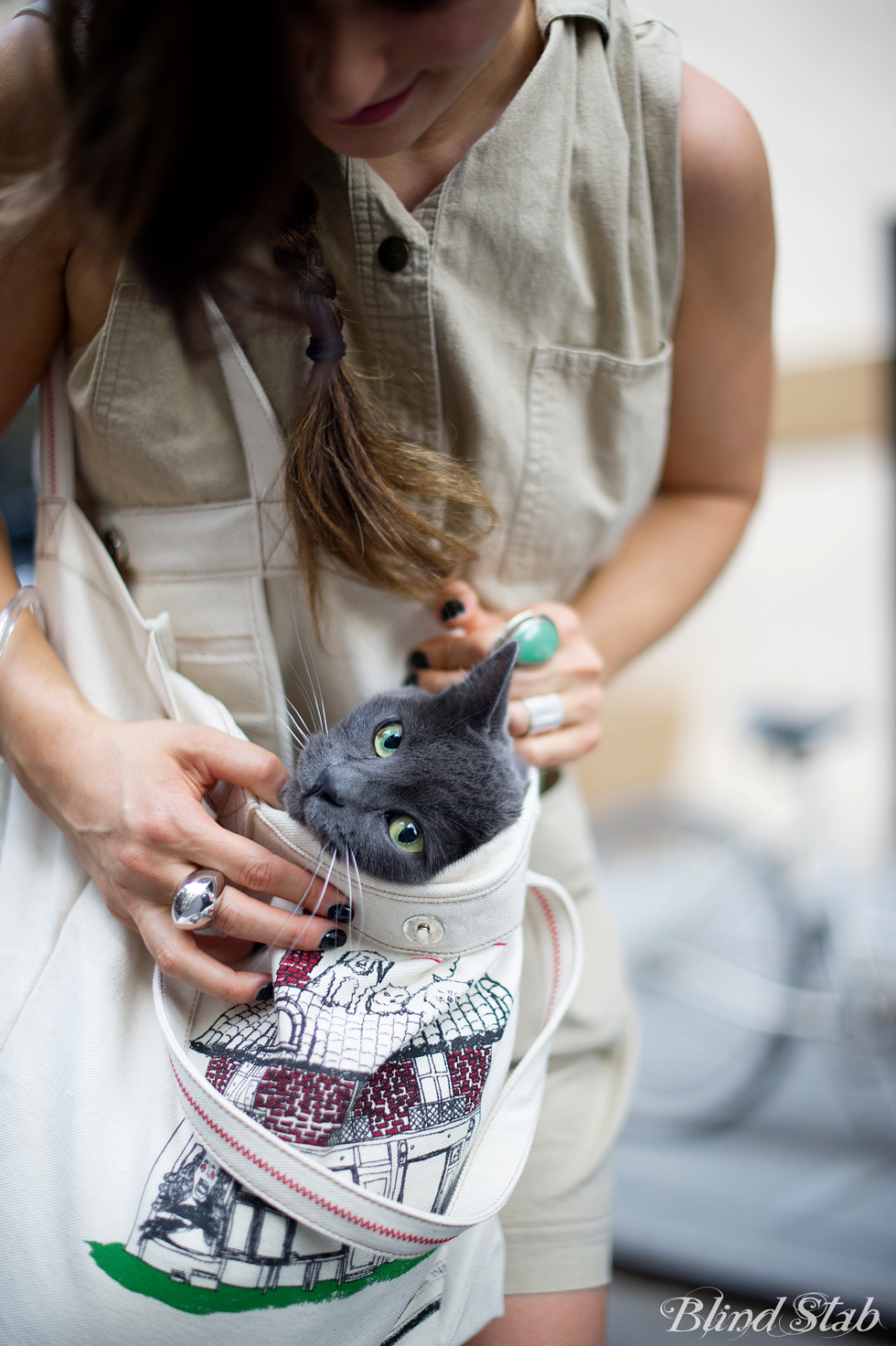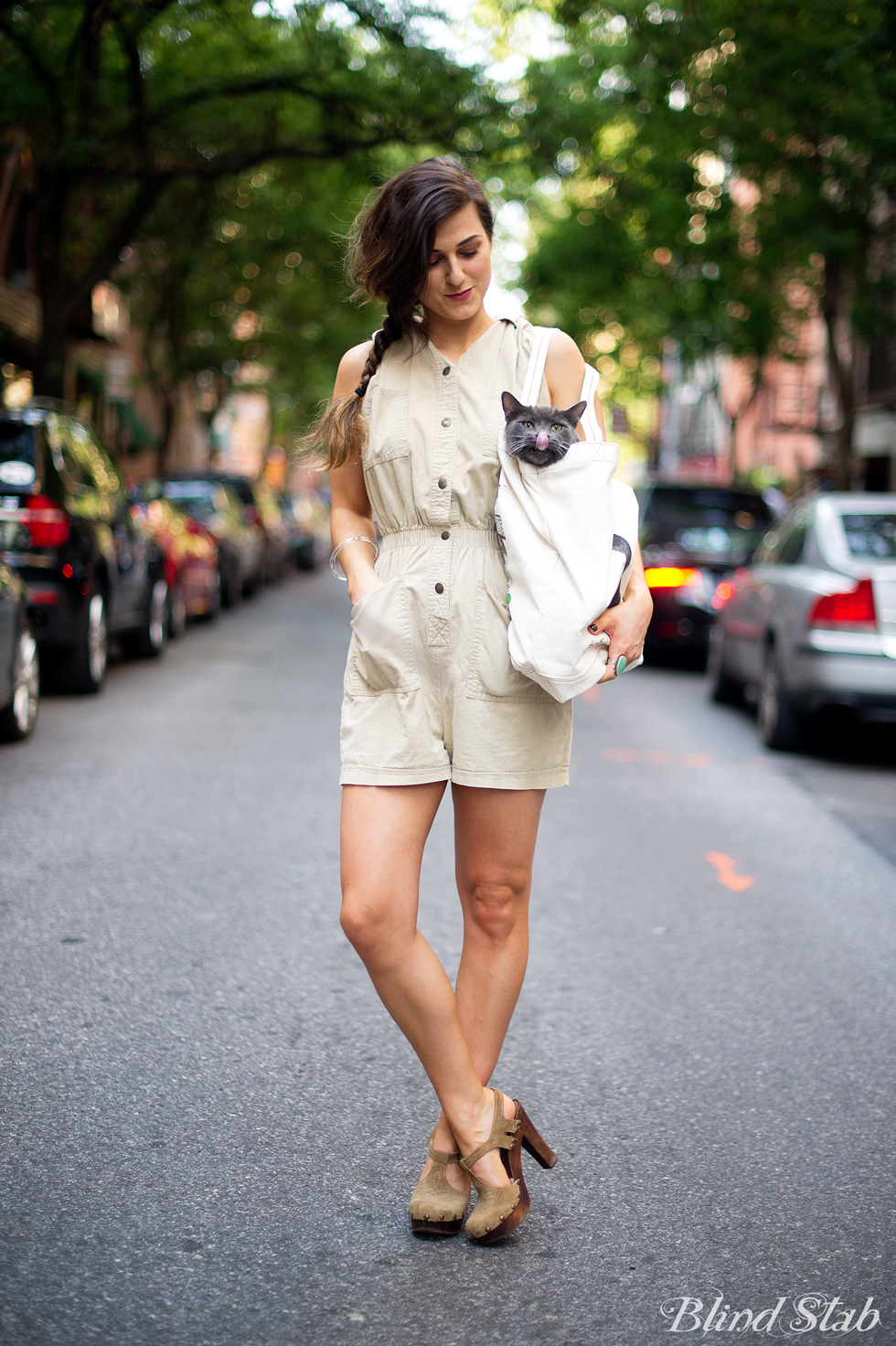 HOLY MEOW! IT'S FRIDAY!
And have I got meows for you….
I'm in the new lookbook for Steve J & Yoni P's Trunk Project Eco Bags!
There are 9 different tote designs.
I got #1.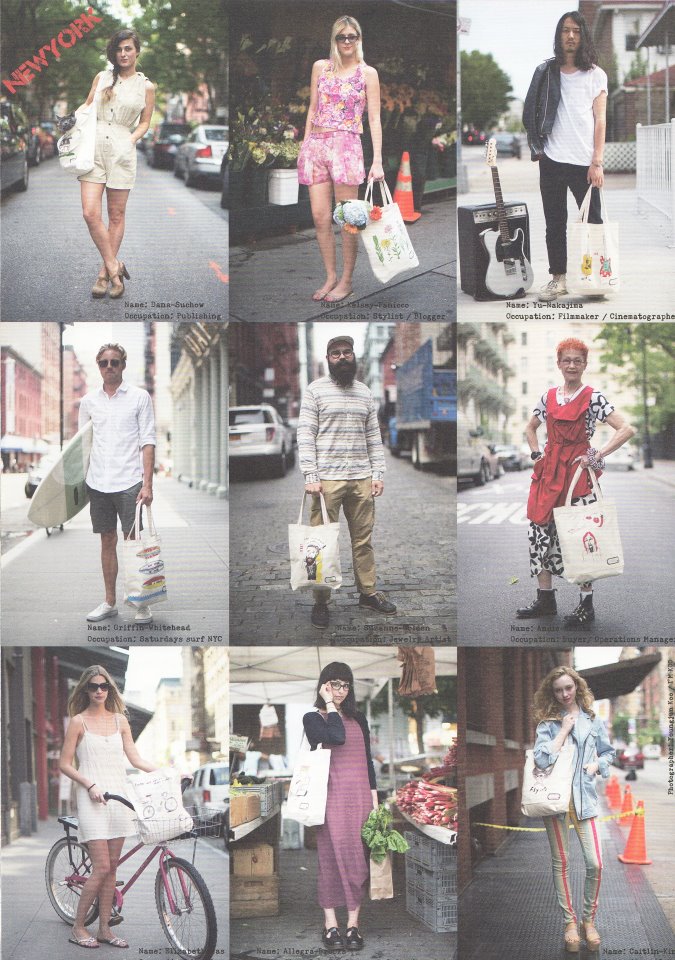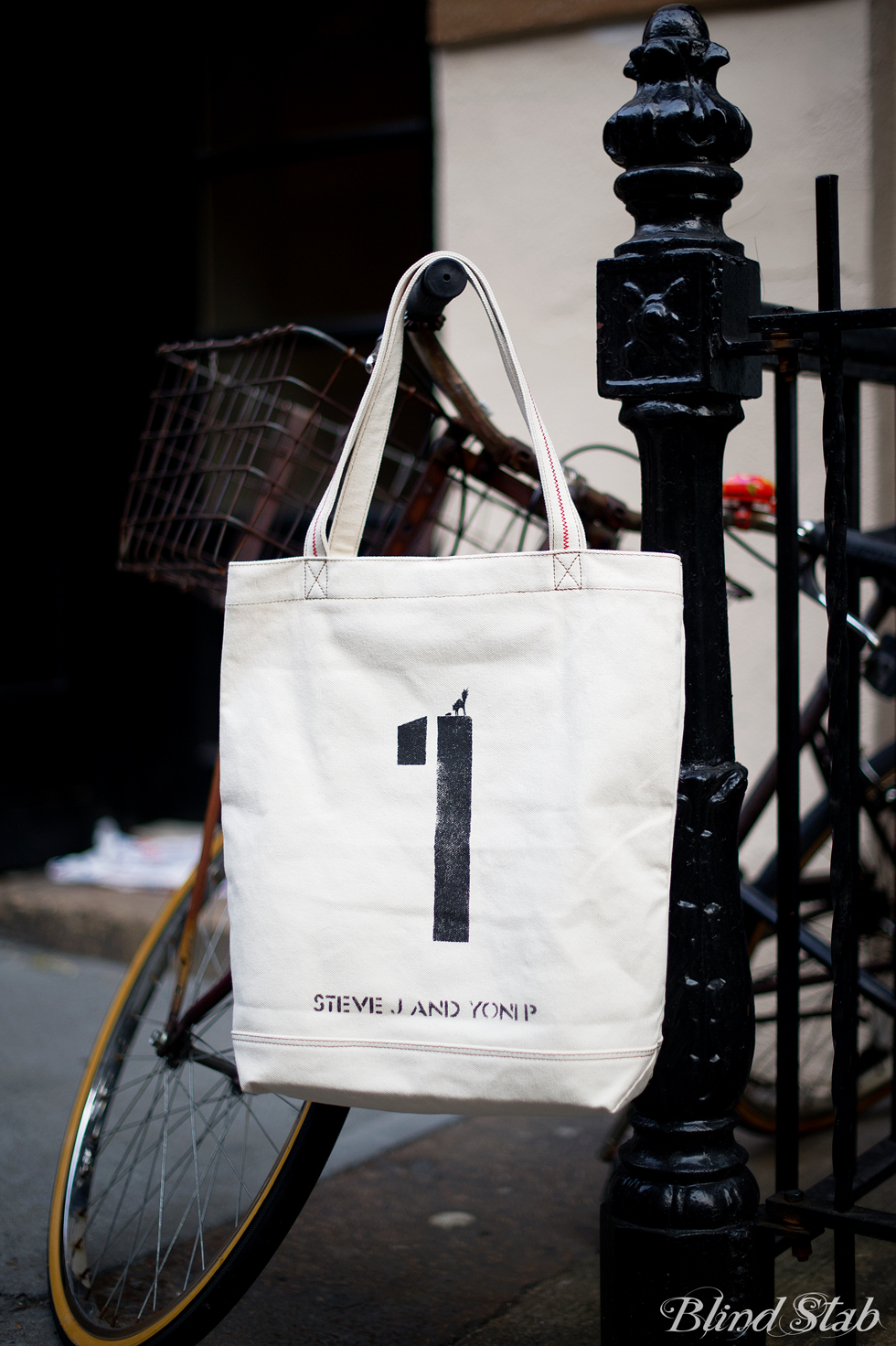 And #1 has cats on it.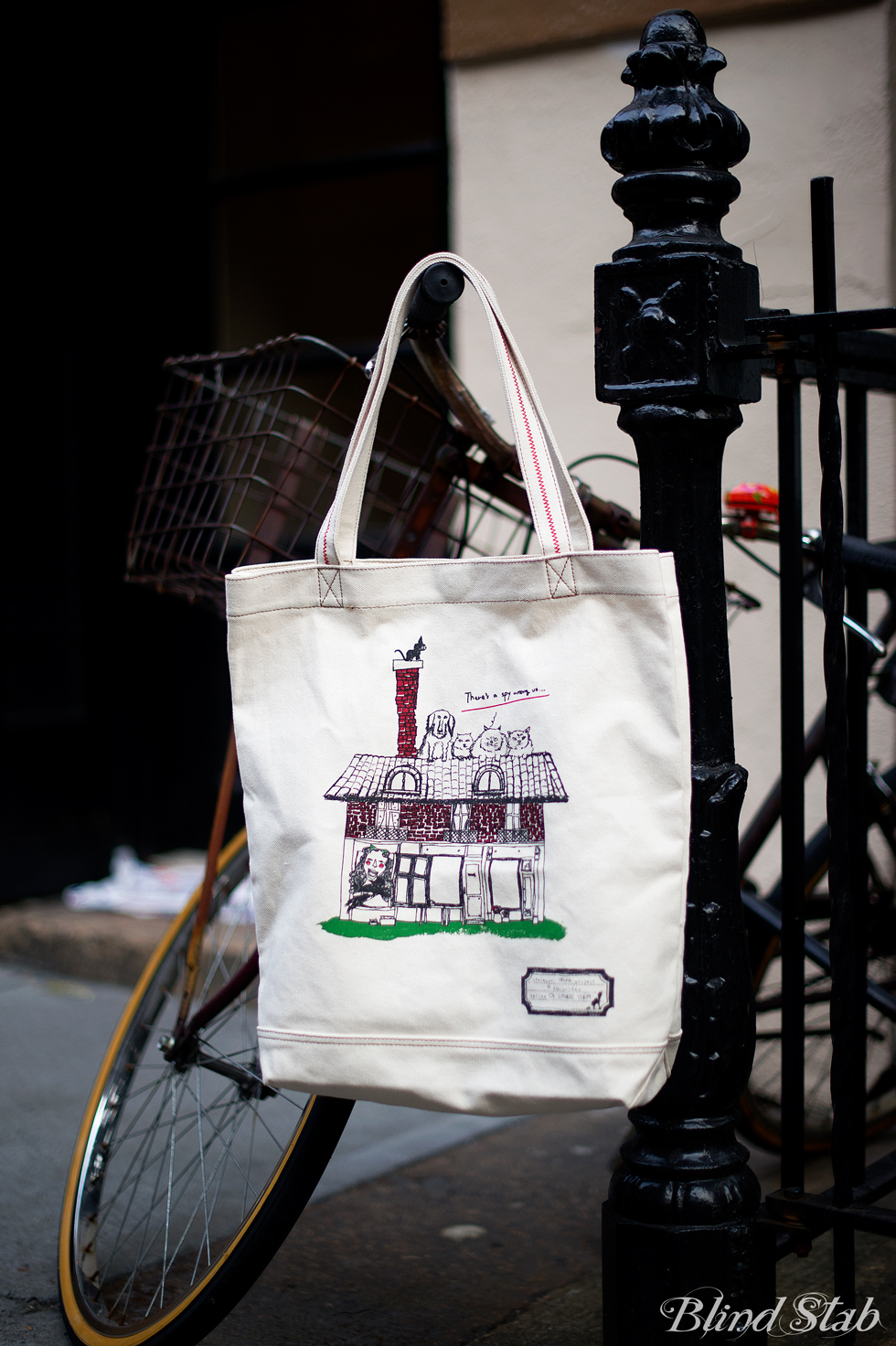 Before we shot this, I was given the bag and told to put something creative in it.
Well???
IT HAS CATS ON IT!
WHAT ELSE DOES ONE PUT INSIDE A BAG WITH CATS ON IT?!
hmmm???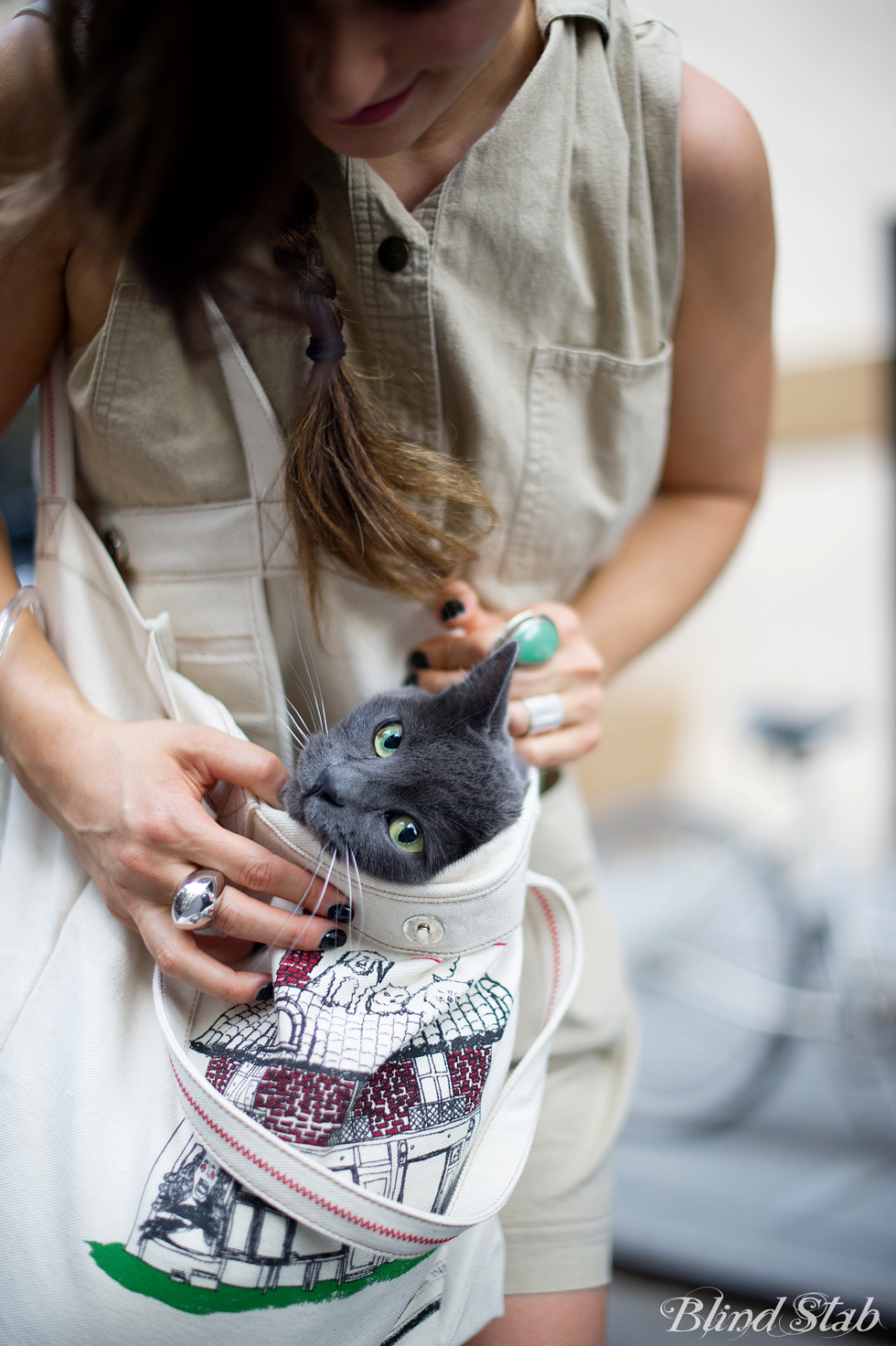 …exactly….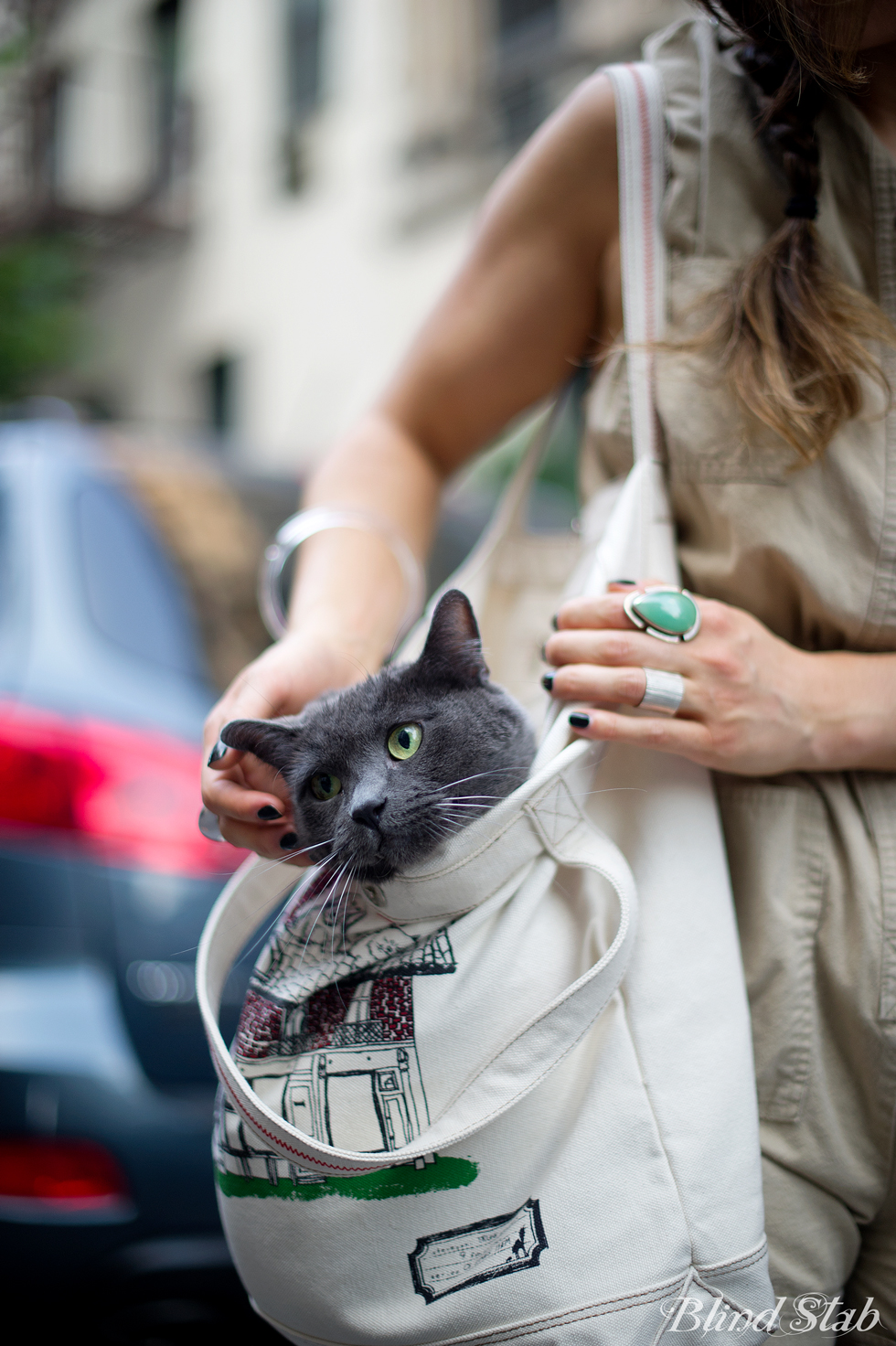 Giving cattitude…WERK!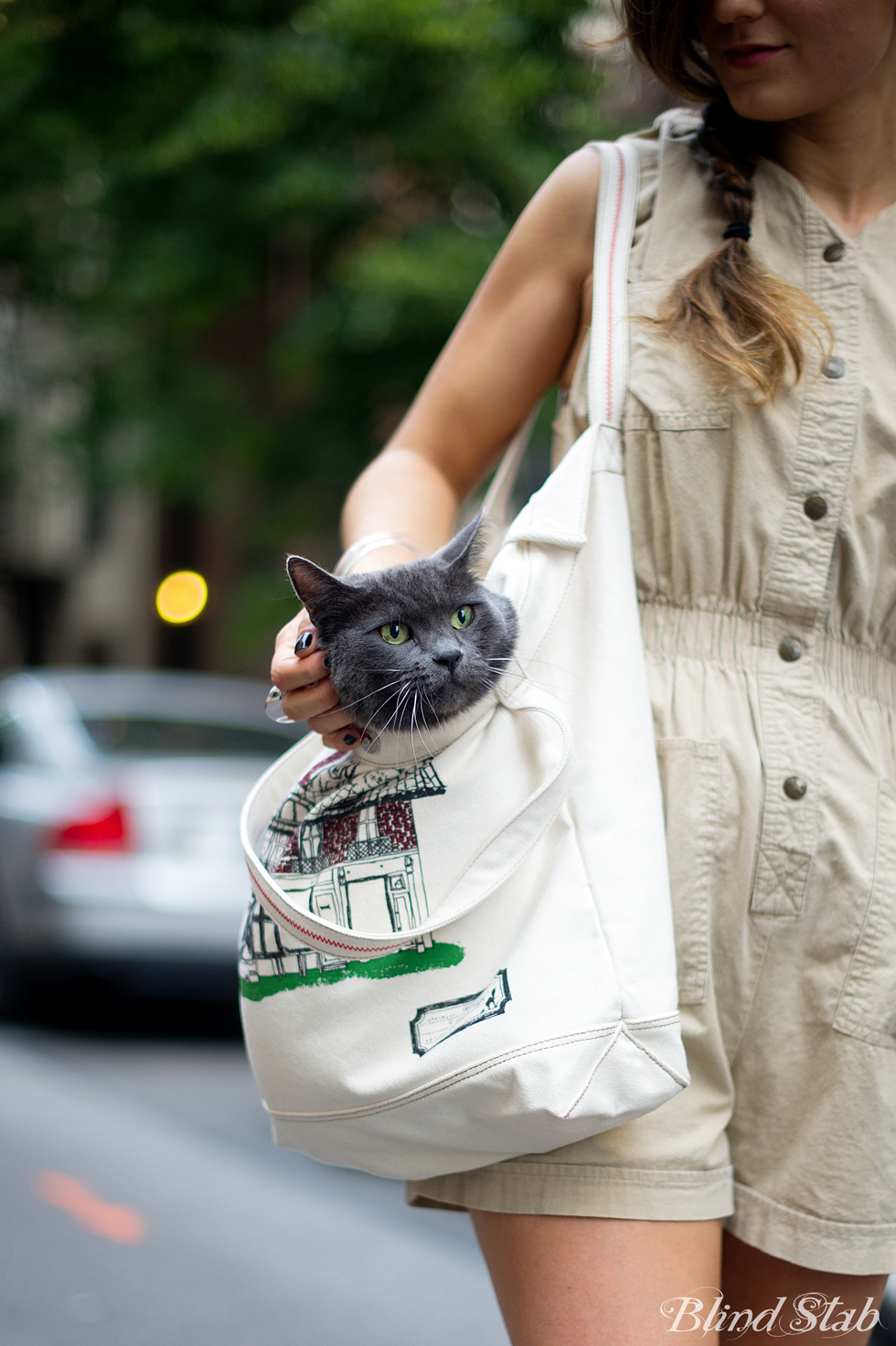 The award for "Finally Reaching Maximum Insane Cat Lady Levels" goes to me.
And the award for "Coolest, Most Down For Whatever Cat" goes to my cat, Vita.
Dear Vita,
Thank you for not vomiting or running away. And I really appreciate the fact that you didn't pee on me while I slept that night, after we spent all afternoon walking around Soho together. You truly are my best friend.
Meow meow meow.
XX-DANA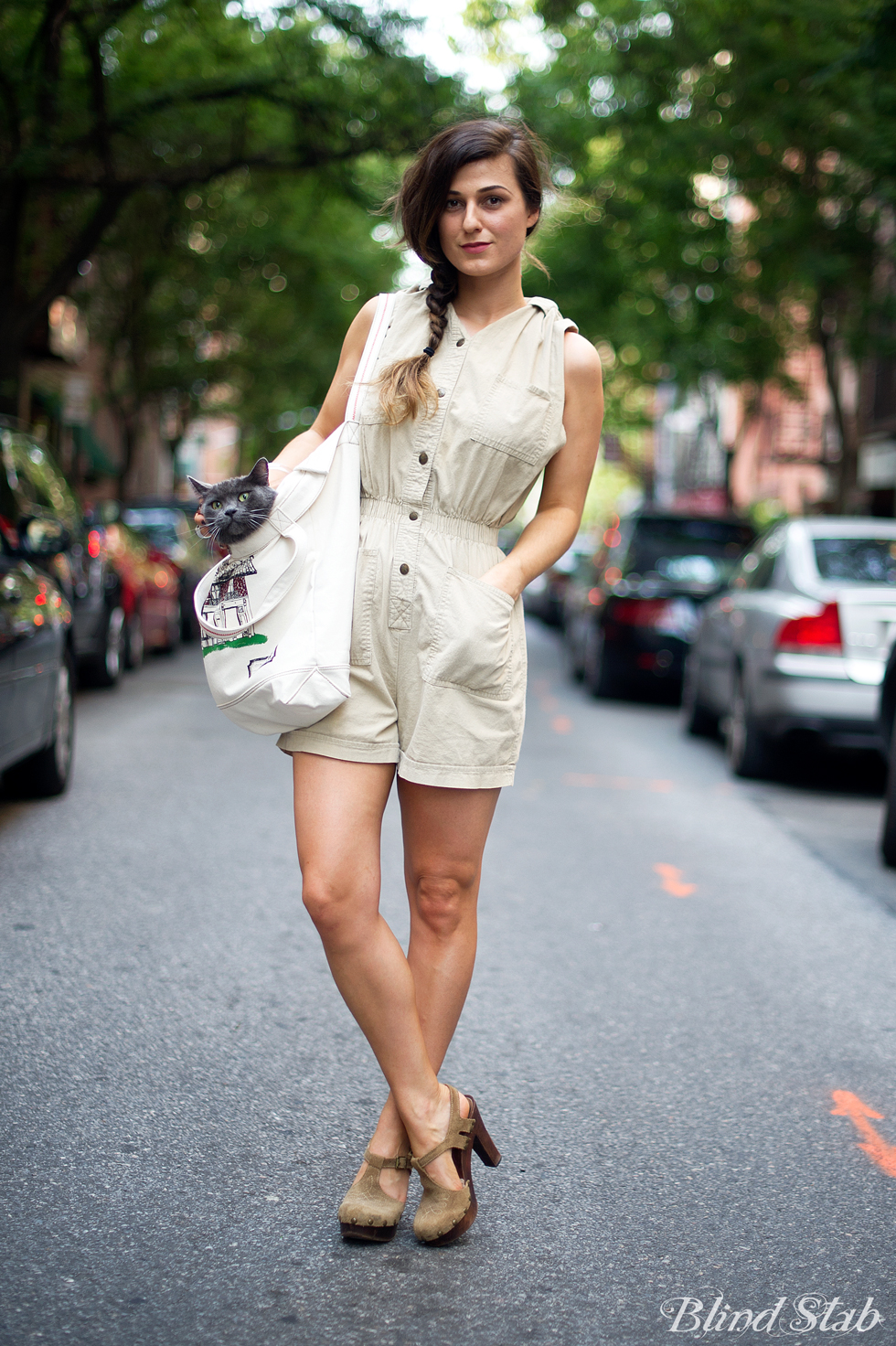 Wearing
Jumpsuit : Vintage (I cut off the sleeves) / Tote : Steve J & Yoni P Trunk Project Eco Bag / Clogs : Michael Kors / Clear Bangle : Protective wrapping from a lamp I bought at IKEA / Turquoise Ring : Mexico
photography : I'm Koo
________________________________________
Follow Blind Stab