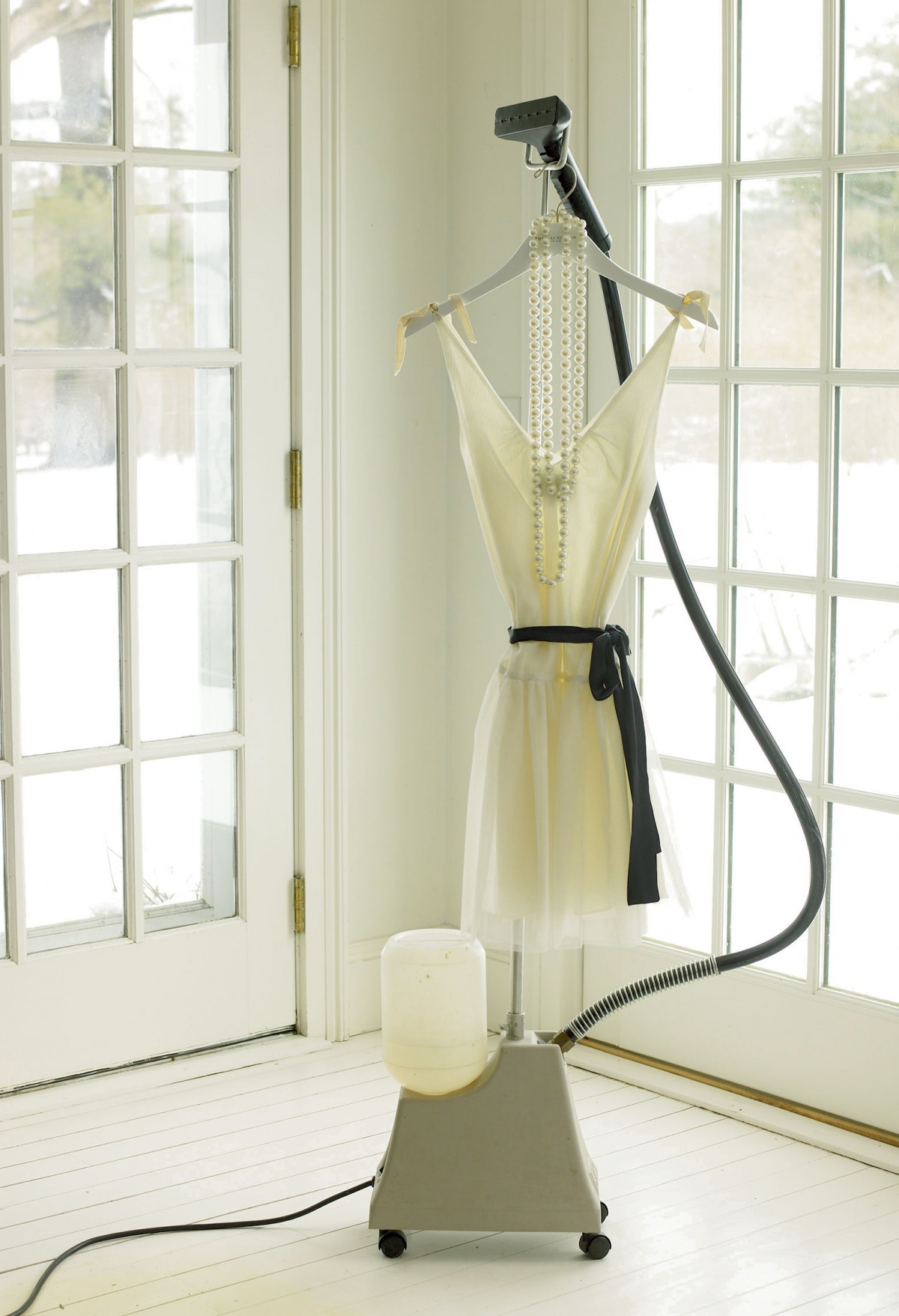 Dear New York weather, stop being weird.
K thanks. bye.
HAPPY SATURDAY EVERYONE!!!
I'm excited to share another one of my "beauty" secrets with you. Although this is more of a "beautiful clothes" secret.
How many of you spend tons of money on dry cleaning only because your clothes are all wrinkly?
ISN'T THAT A WASTE OF TIME AND MONEY??
DON'T YOU JUST HATE THAT!?!?!?
I'm imagining all my readers (3 people) standing up in unison shouting YES DANA! WE ARE WITH YOU!
Well then. Have I got the $150 solution for you.
(2) Ladies and (1) gentleman, I present to you:
THE JIFFY J-2000 RESIDENTIAL SERIES 1300 WATT GARMENT STEAMER
YOU'RE WELCOME!
Ok, all joking aside. This item has changed the way I think about clothing.
I used to hang up EVERYTHING IMMEDIATELY so none of my clothes would get wrinkled. And I am way too lazy to iron. Does anyone still iron in this day and age? It's 2012 not 1945. OR I would spend so much money at the dry cleaners just to de-wrinkle, that it was like buying that shirt or dress all over again. And don't get me started on what a pain in the ass it is to SCHLEP to the dry cleaners.
Now?
I can be a total slob. I don't hang up anything. I barely even do laundry. Every morning when I get dressed for work, I turn on my steamer. And during the 1 minute it takes for the water to heat up, I close my eyes and rummage through the gigantic magic pile of wrinkled clothes on my floor.
Here is the steamer in my closet. PERFECTION!
I kicked the magical pile of wrinkled clothing out of the way for this shot btw.
And here is the nozzle where the steam comes out. BEAUTIFUL!
I've owned this steamer for 2 years. During this time I've had 3 different friends buy the same model because they stayed at my house and fell in love. For people with smooshed-ass suitcase clothes, a steamer is a gift from the gods.
But one warning – the steam that comes out of this thing is BOILING. My old roommate burned her leg because she held the nozzle upside down one time and it dripped on her thigh. But honestly? What's a little burn once in a while compared to soft, flowing, creaseless dresses? exactly…
YOU CAN BE THIS HAPPY
HAPPY STEAMING!
LATER DUDES XX-DANA

Follow Hotpants