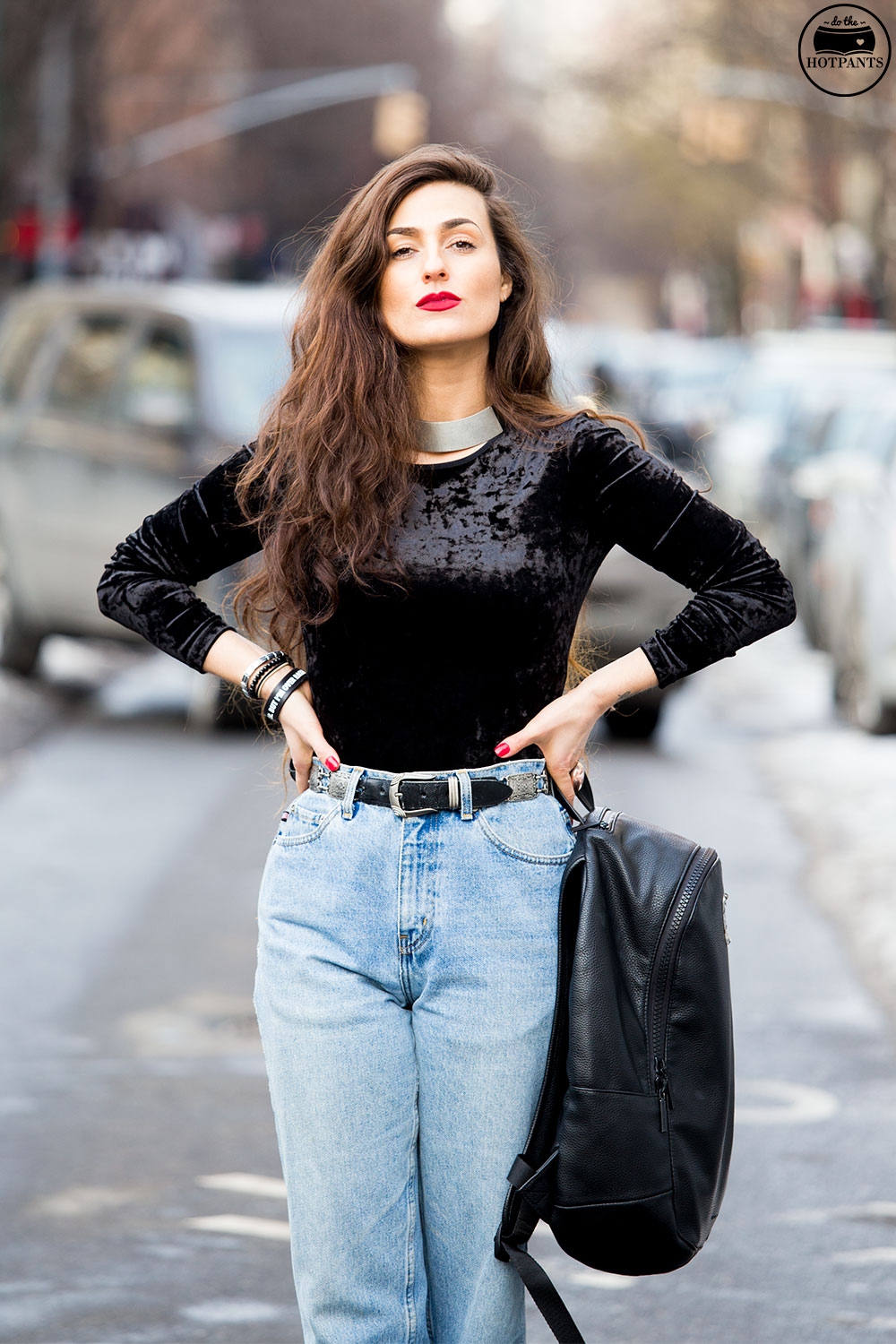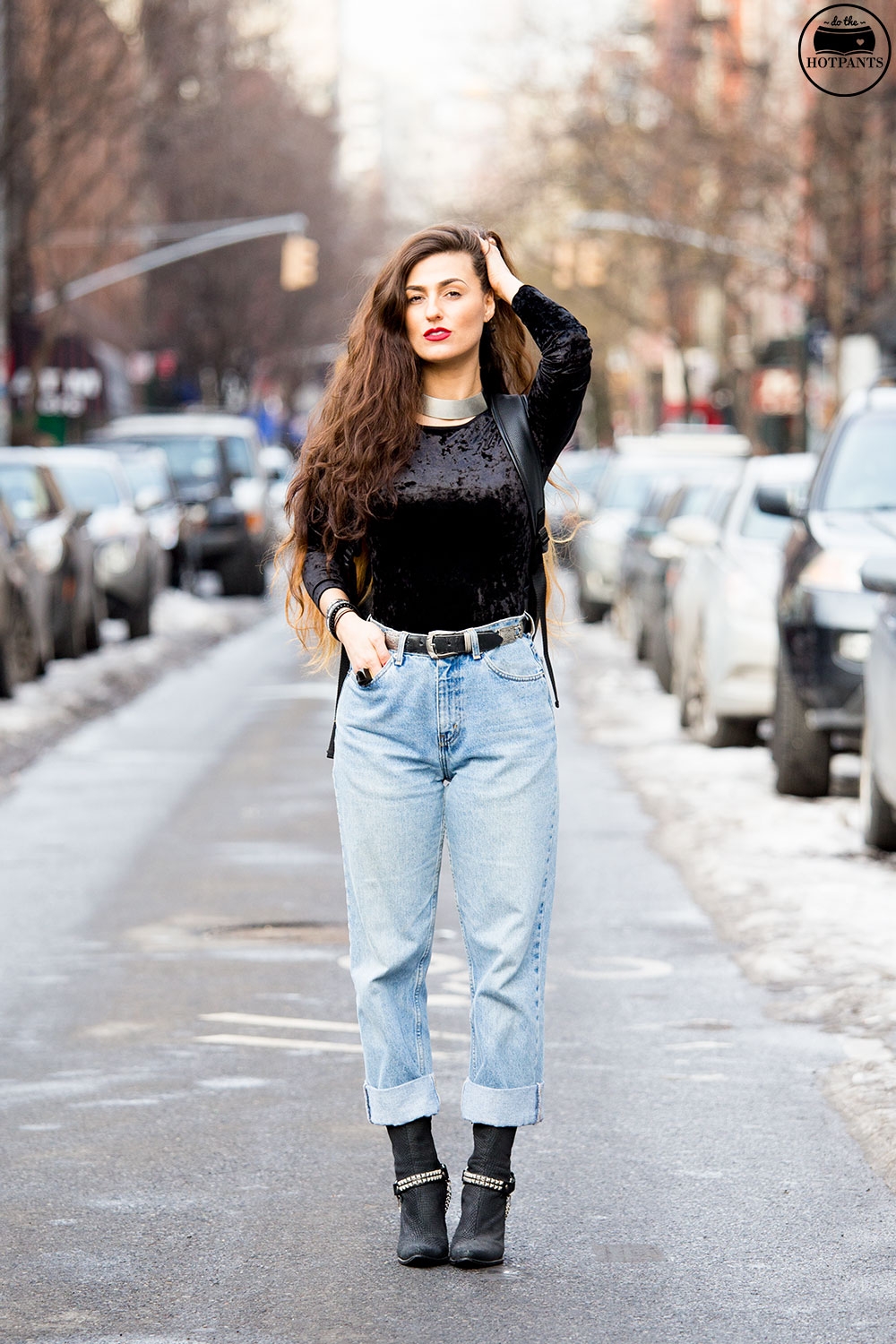 I have no idea why these are called "Boyfriend Jeans."
They should be called "Chill Ass Comfy Mom Jeans."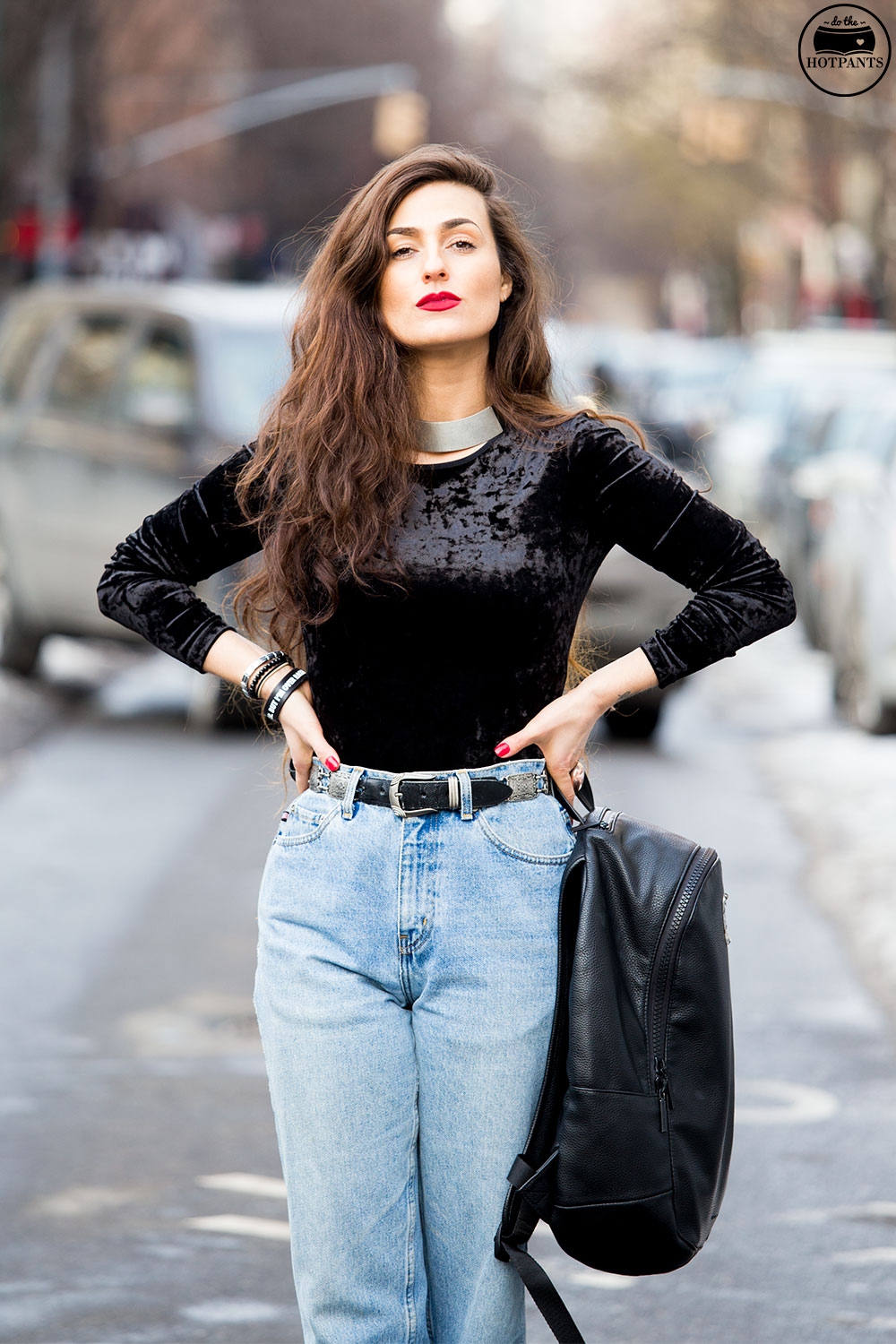 It's like if a soccer mom and Axl Rose had an adult baby in the 90's…
It would be me.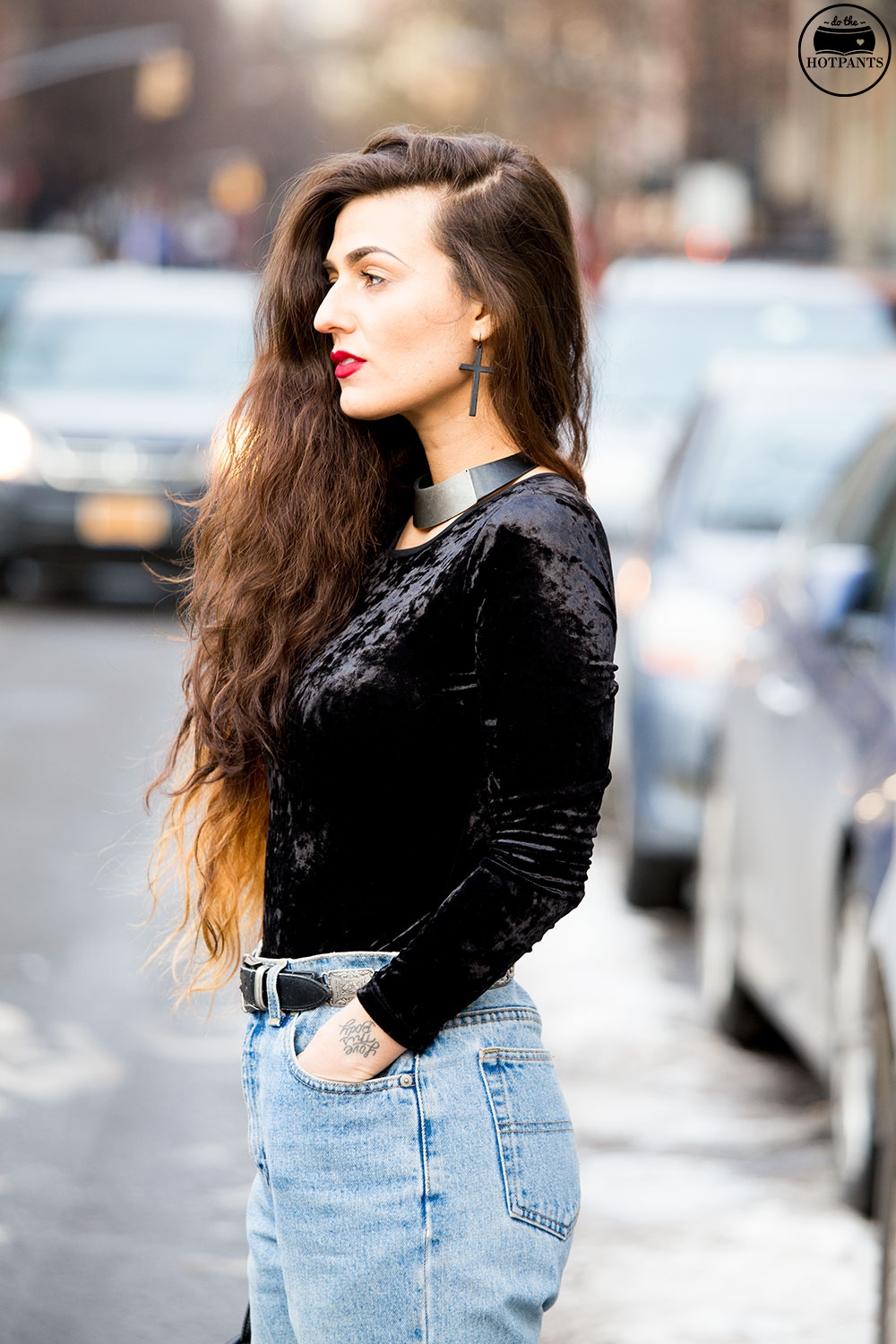 And it's not a Hotpants outfit without a little bit of body politics thrown in.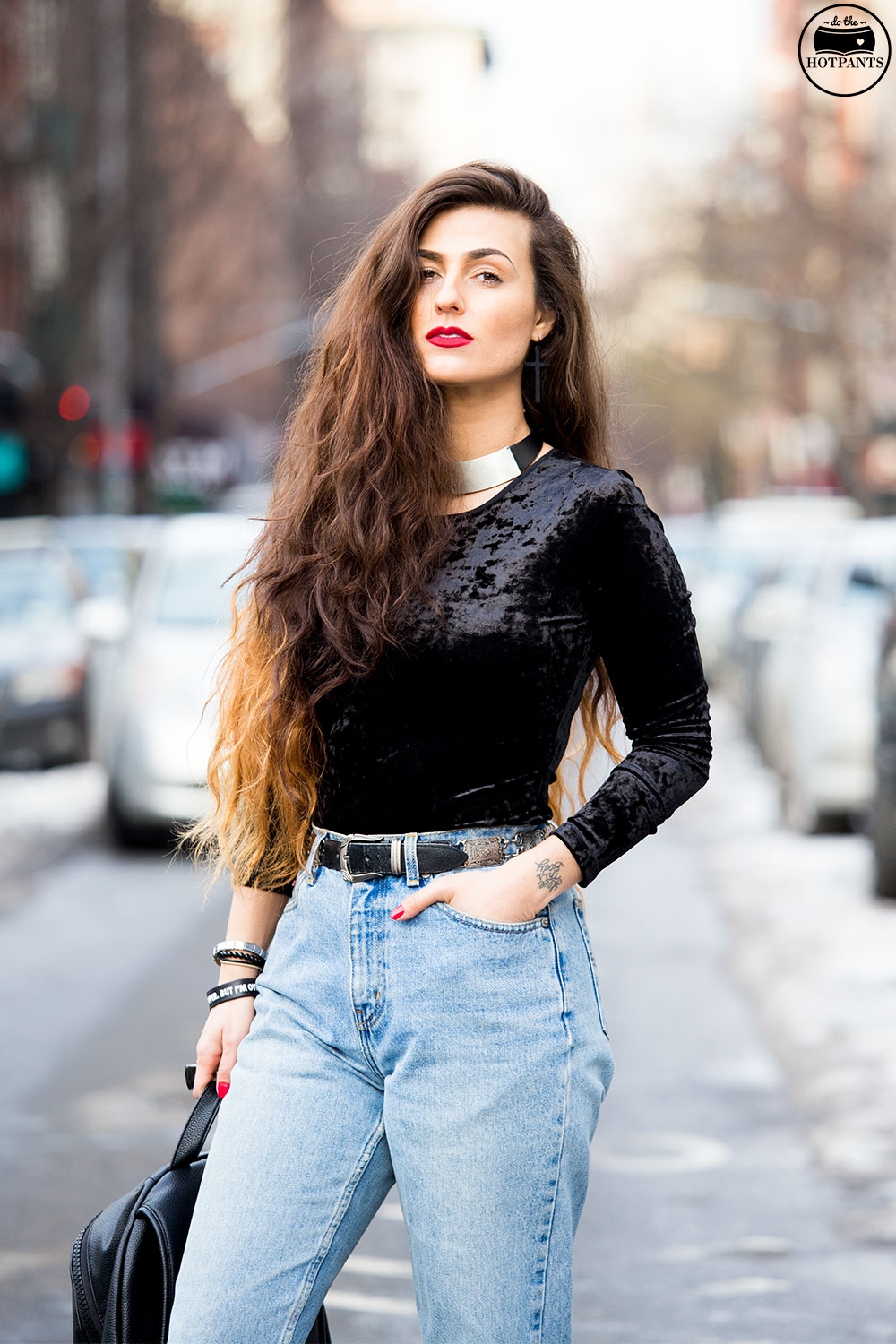 Do you guys like my Love Your Body sticker on my backpack? It reminds me of being in middle school when I had a "skateboarding is not a crime" patch on my backpack.
Always a political Hotpants…even at a young age. LOL.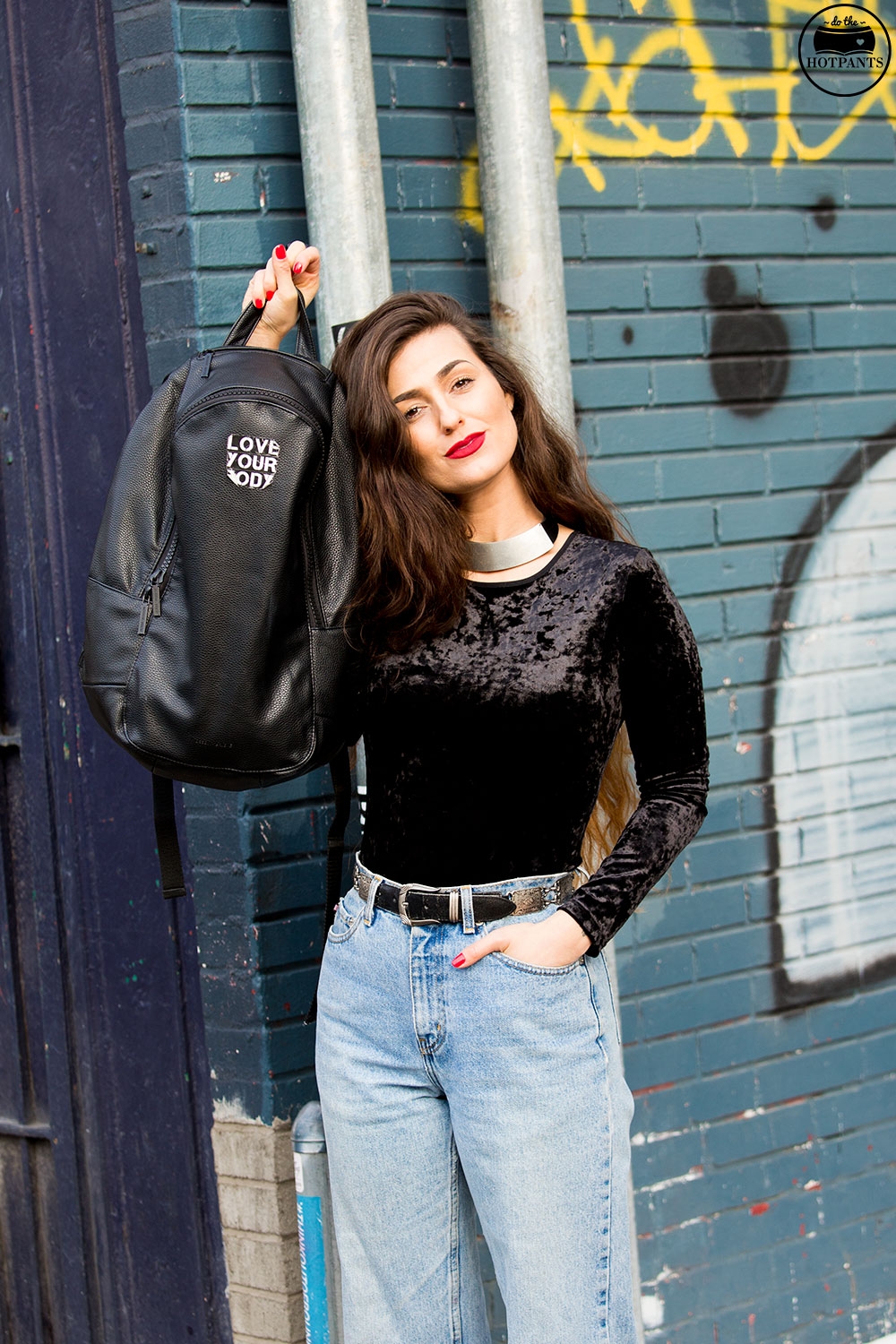 My sticker is a little worn, but here's the full image.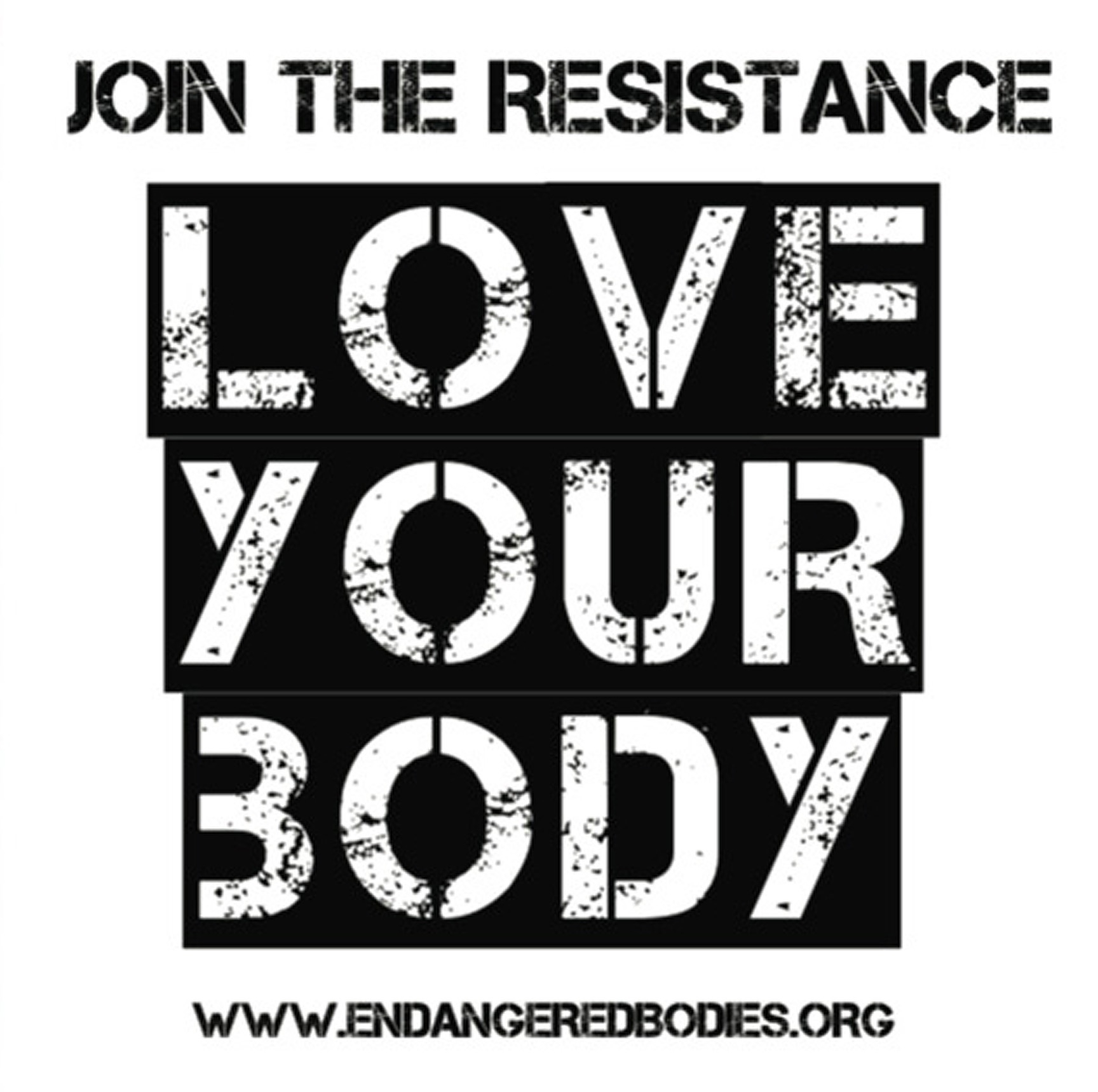 Get your own sticker and support the cause at www.EndangeredBodies.org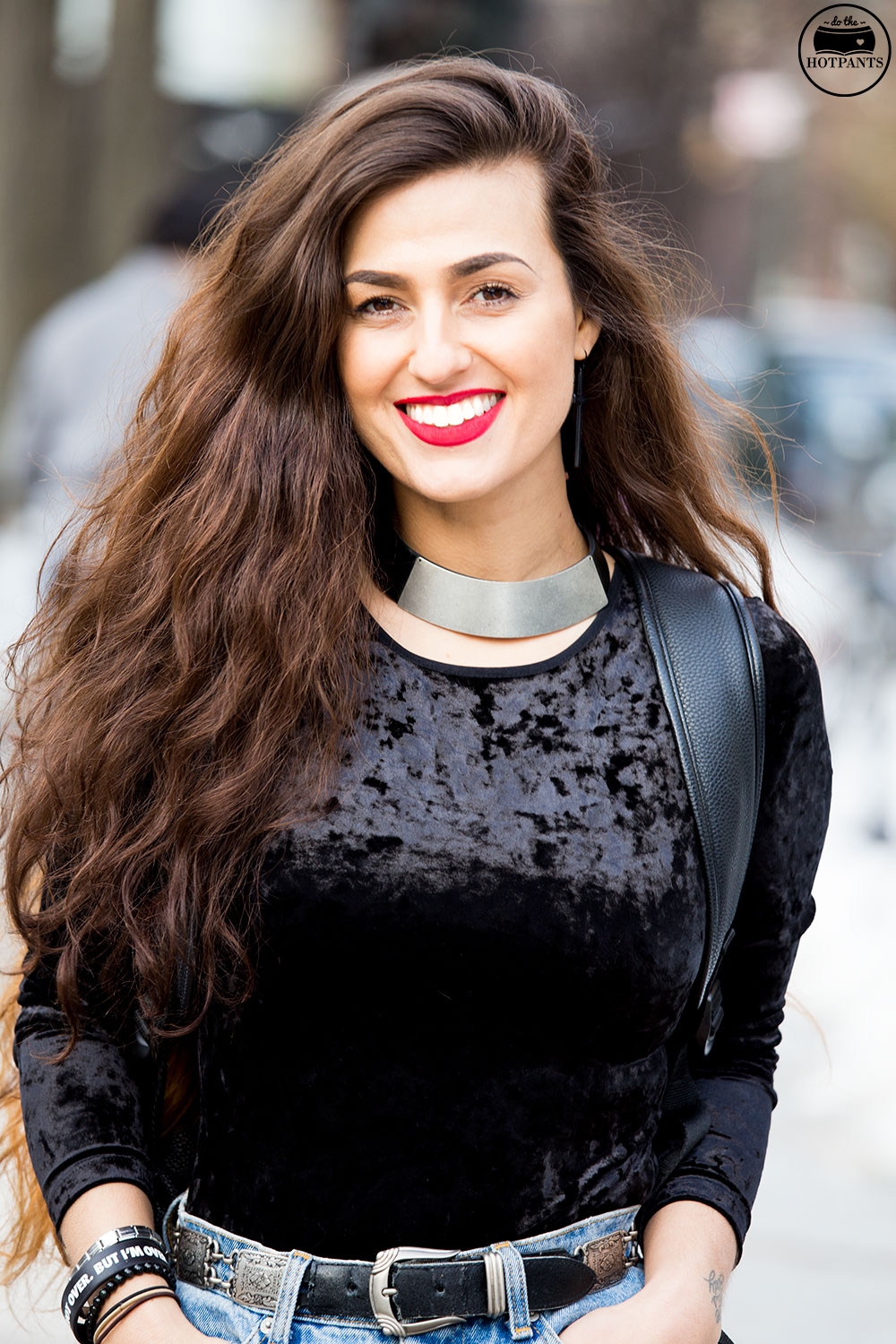 Oh also this is pretty funny.
Here's me posing in the streets while a group of cyclists ride by.
NOTICE HOW STILL I AM BECAUSE I AM A SEASONED BLOGGER AND KNOW THAT WHEN THE POSE IS GOOD YOU HOLD THAT SHIT STILL!
no….matter…what….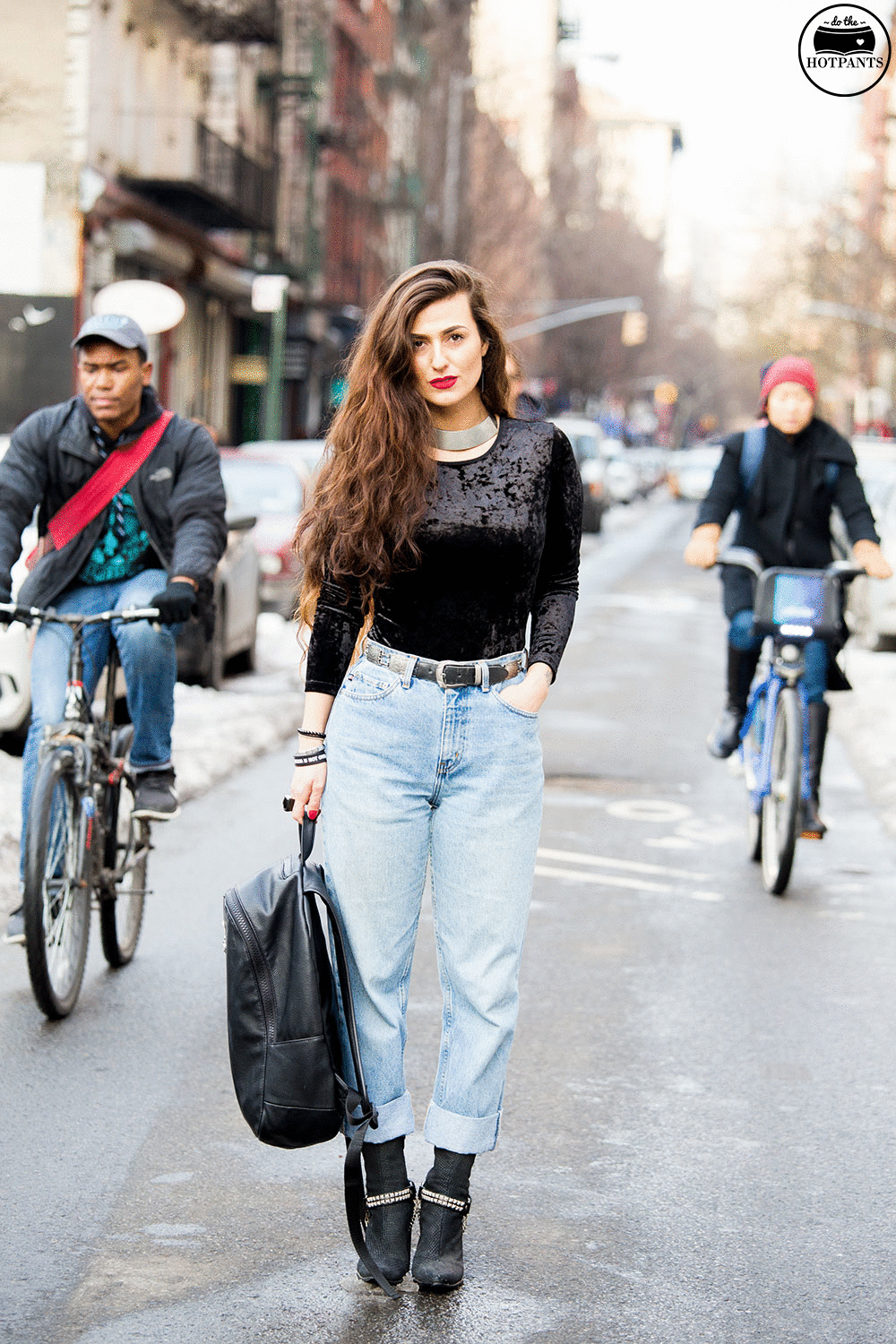 Close up of my shoes. The straps didn't come with the boots. I bought them separately at a freaky motorcycle shop when I was in high school during my punk stud phase.
I'm SOOOO glad I kept them.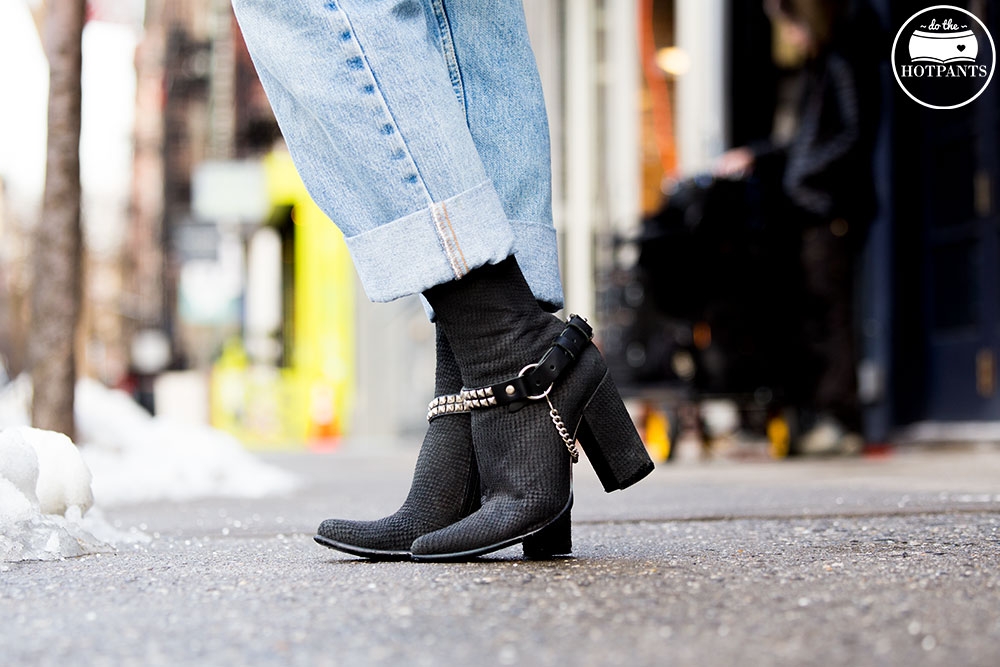 On another note….Jeez Louise my hair is long. It doesn't feel this long but when I look at pictures of myself I'm like holy crap that's so much hair!
One of these days I'm going to cut it….
BUT NOT TODAY!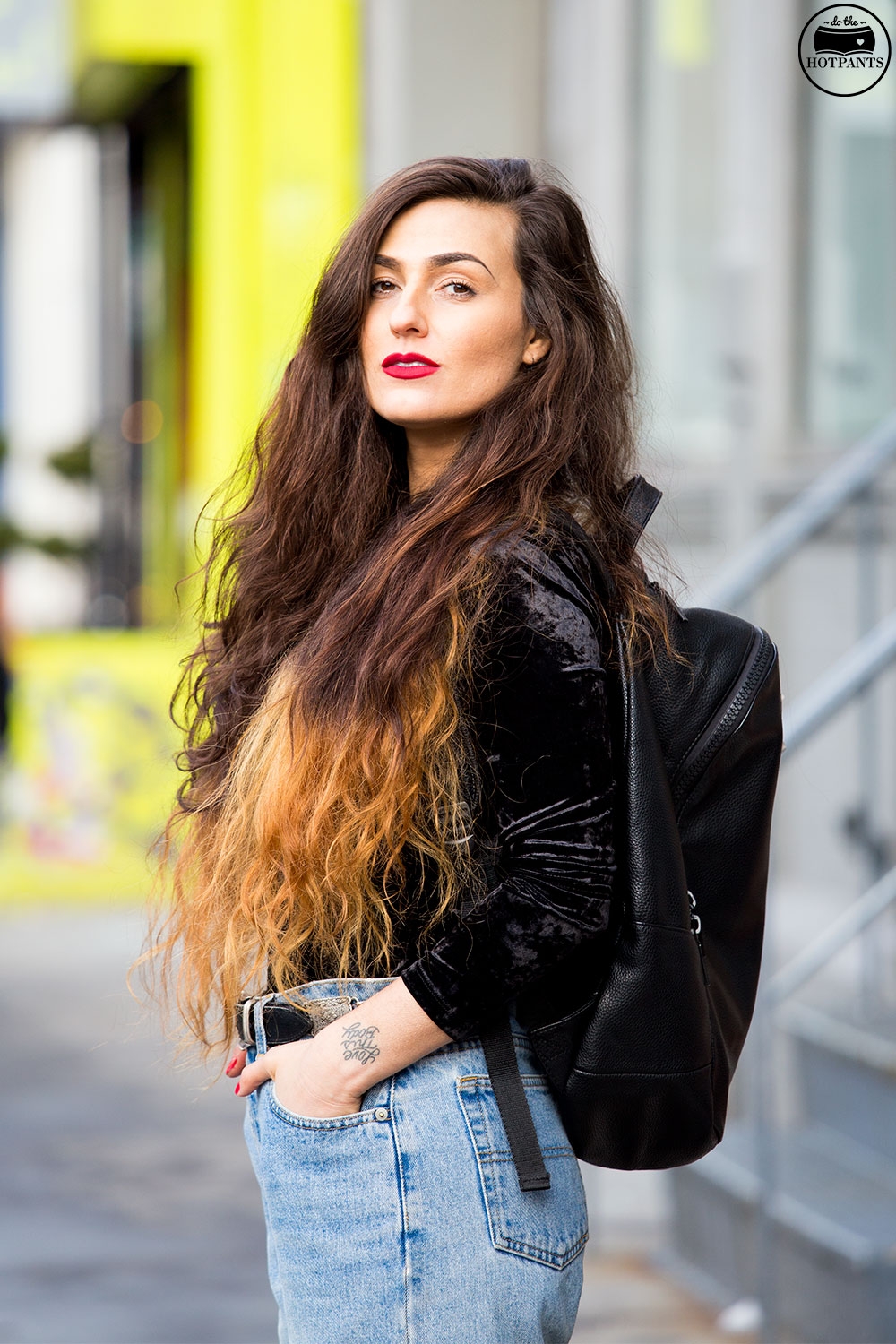 Alright. Have a great hump day.
And remember babes…LOVE YOUR BODY!
(or in my case, LOVE YOUR OD)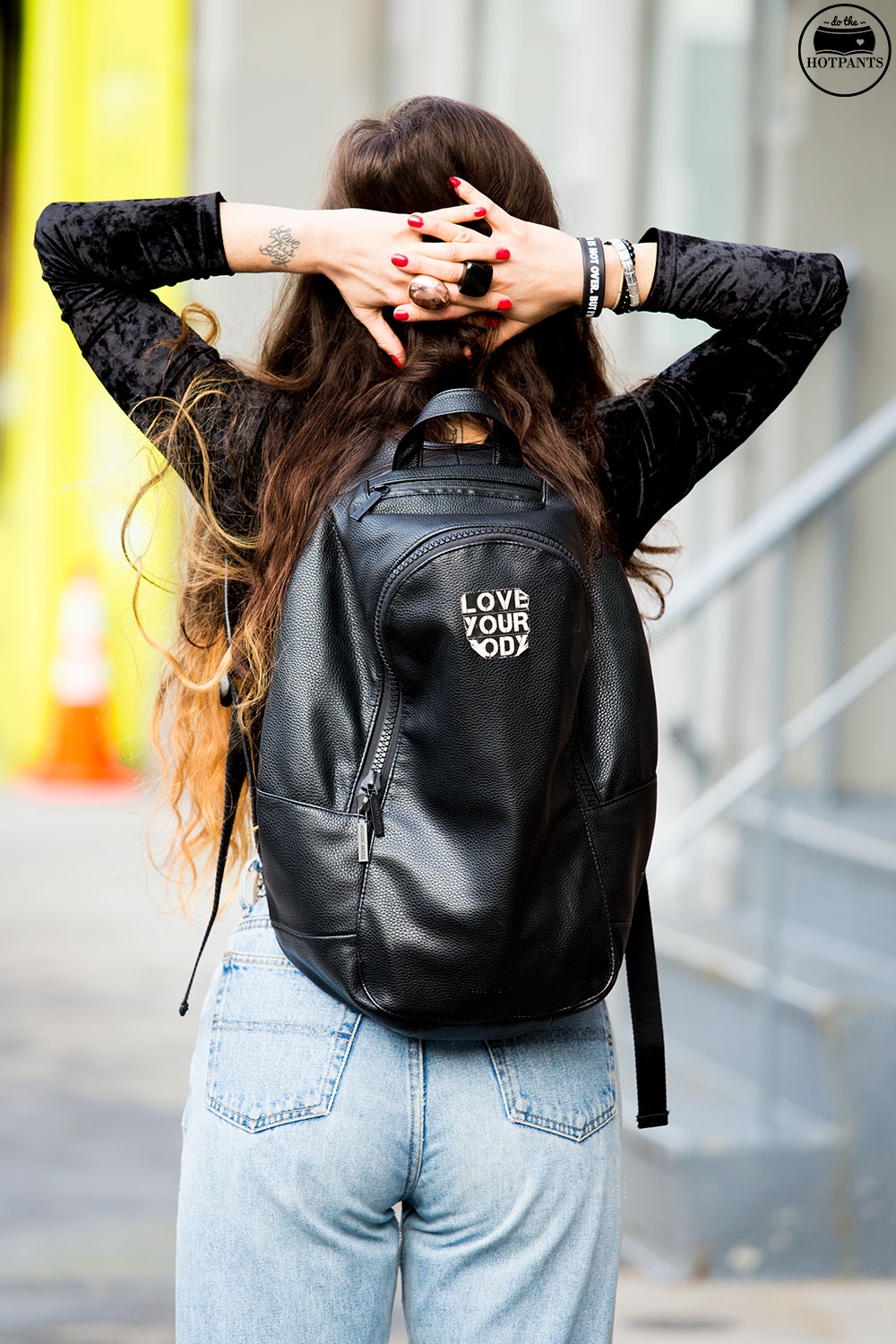 LATER DUDES,
XX-HOTPANTS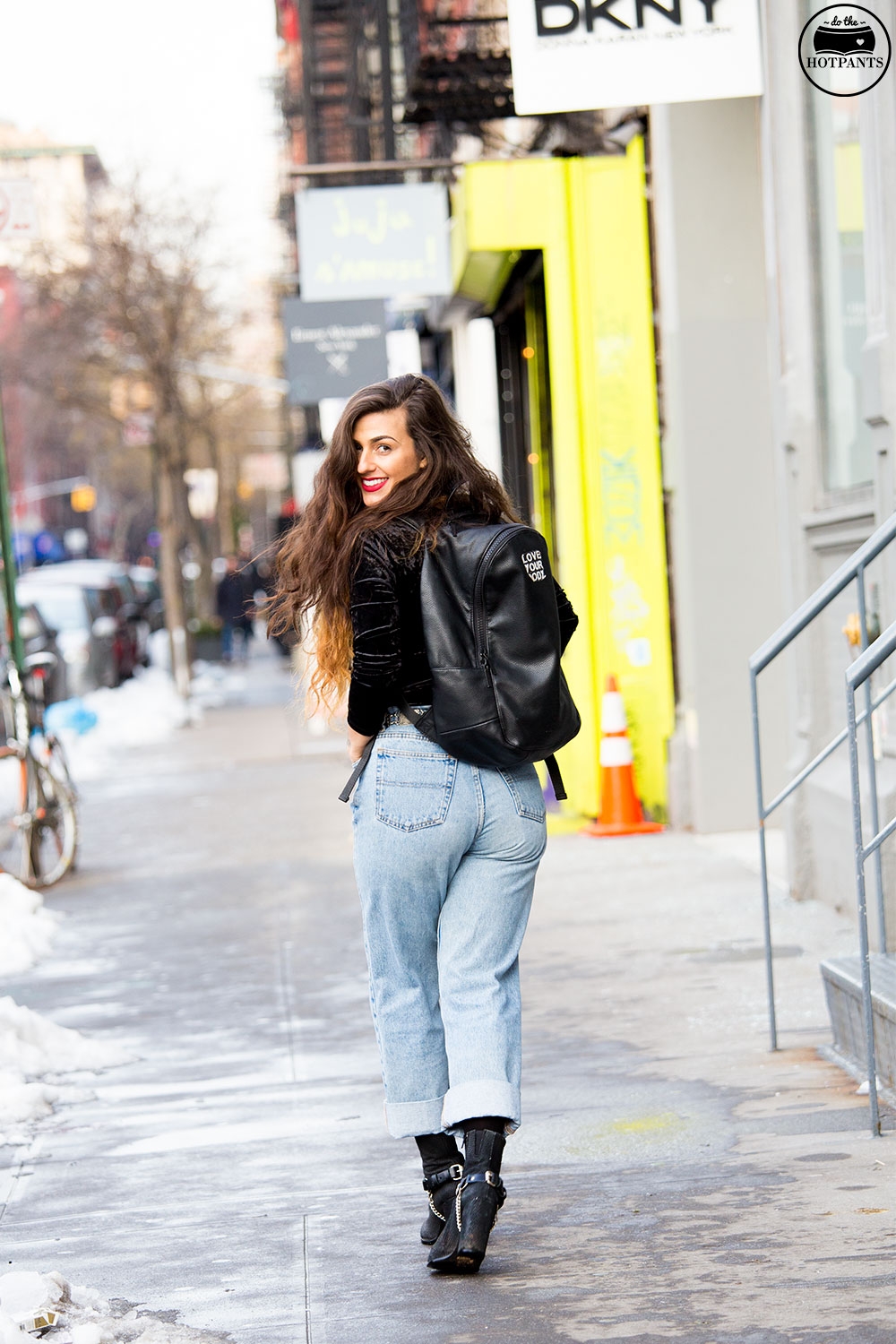 Wearing
Lipstick : MAC Ruby Woo / Jeans : Ralph Lauren / Boots : Jeffrey Campbell / Belt : My Mom's (but you can find a similar women belt style at oroton.com.au)/ Backpack : Urban Outfitters / Bodysuit, Earrings, and Choker : Forever 21 / Boot Straps : Biker Store in California – similar here