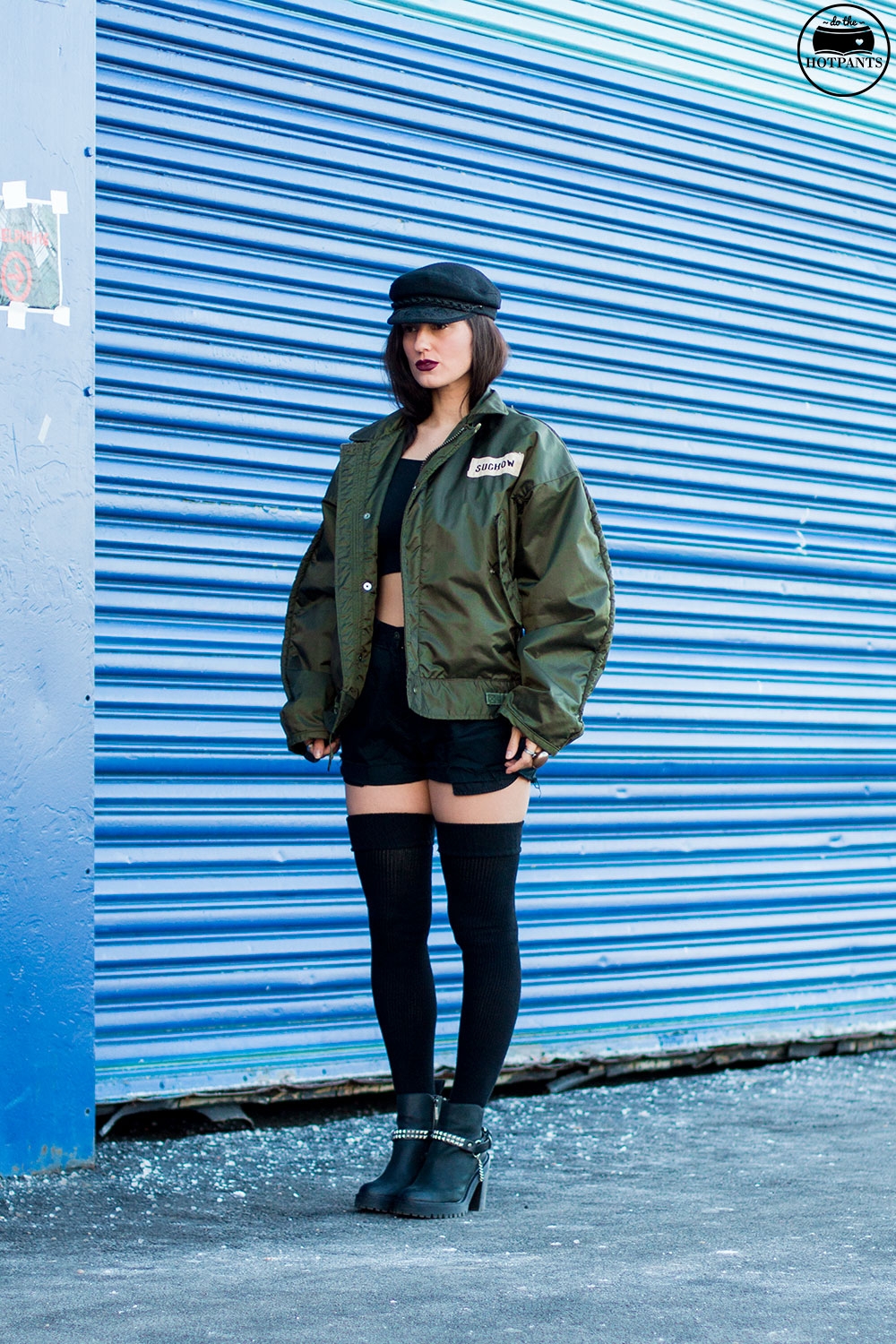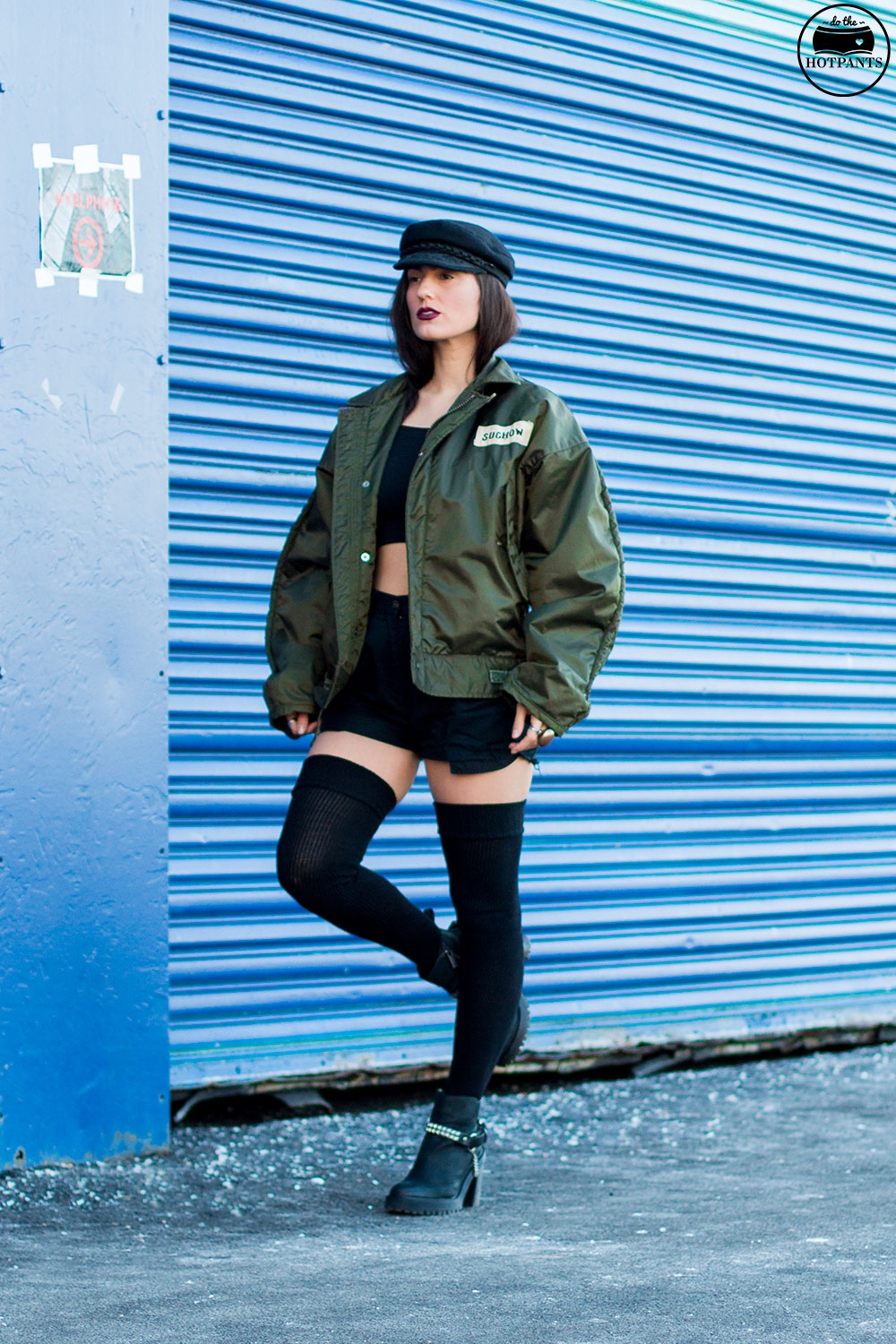 So Sunday was the first day of Spring…
And guess what it did in NYC on Sunday?
IT FREAKING SNOWED!!!!!!
WTF!!!!!
(insert crying face emoji here)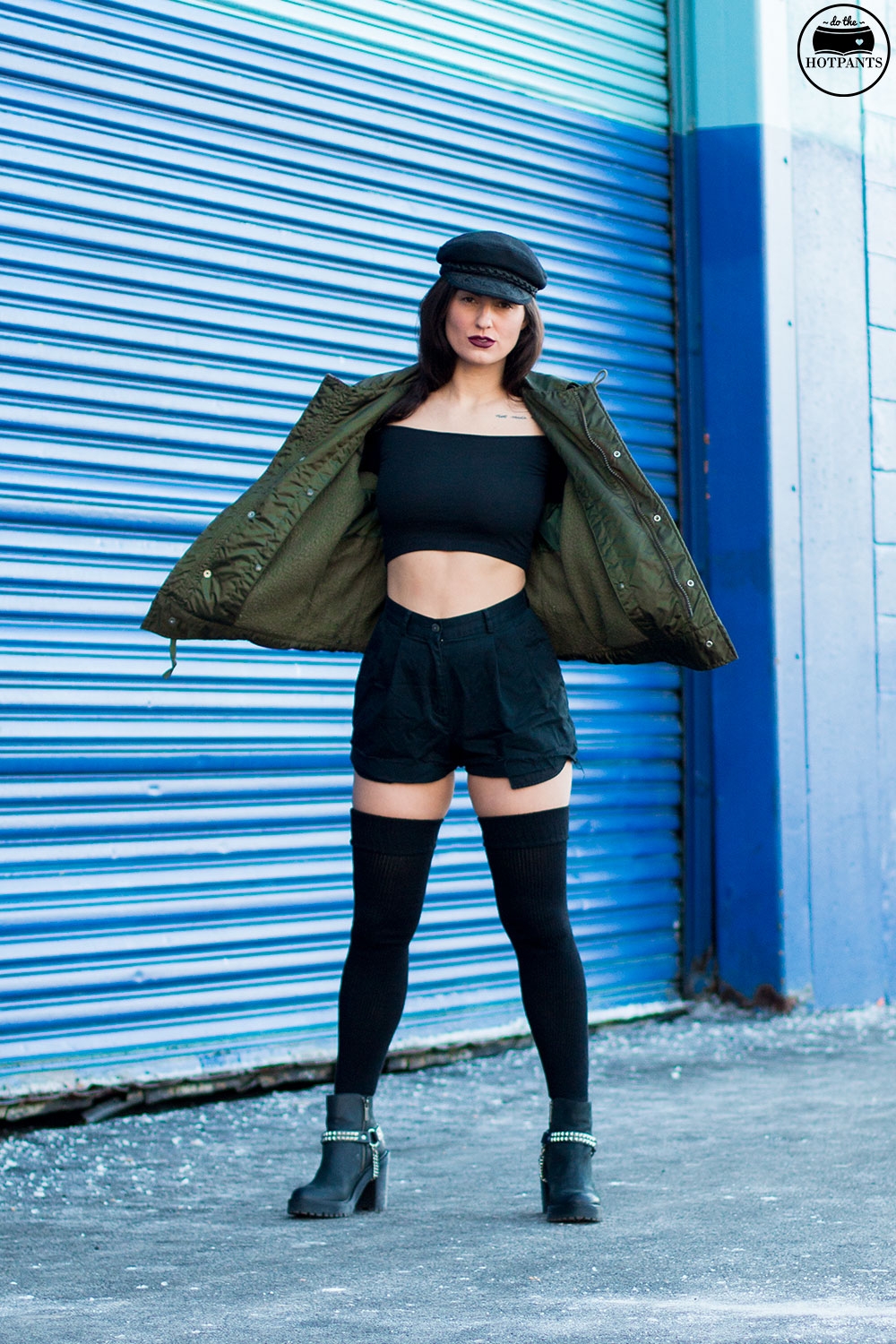 Ugh, I am so ready for Summer it's ridiculous. I just need someone to Paypal me a few thousand dollars for my tropical getaway and I'm good.
Any takers? ;)
In all seriousness though, I don't know how I ever would've gotten through this winter without my Dad's navy jacket from when he was in Vietnam.
That's right. You heard me…
"Navy jacket from Vietnam."
Read it and weep: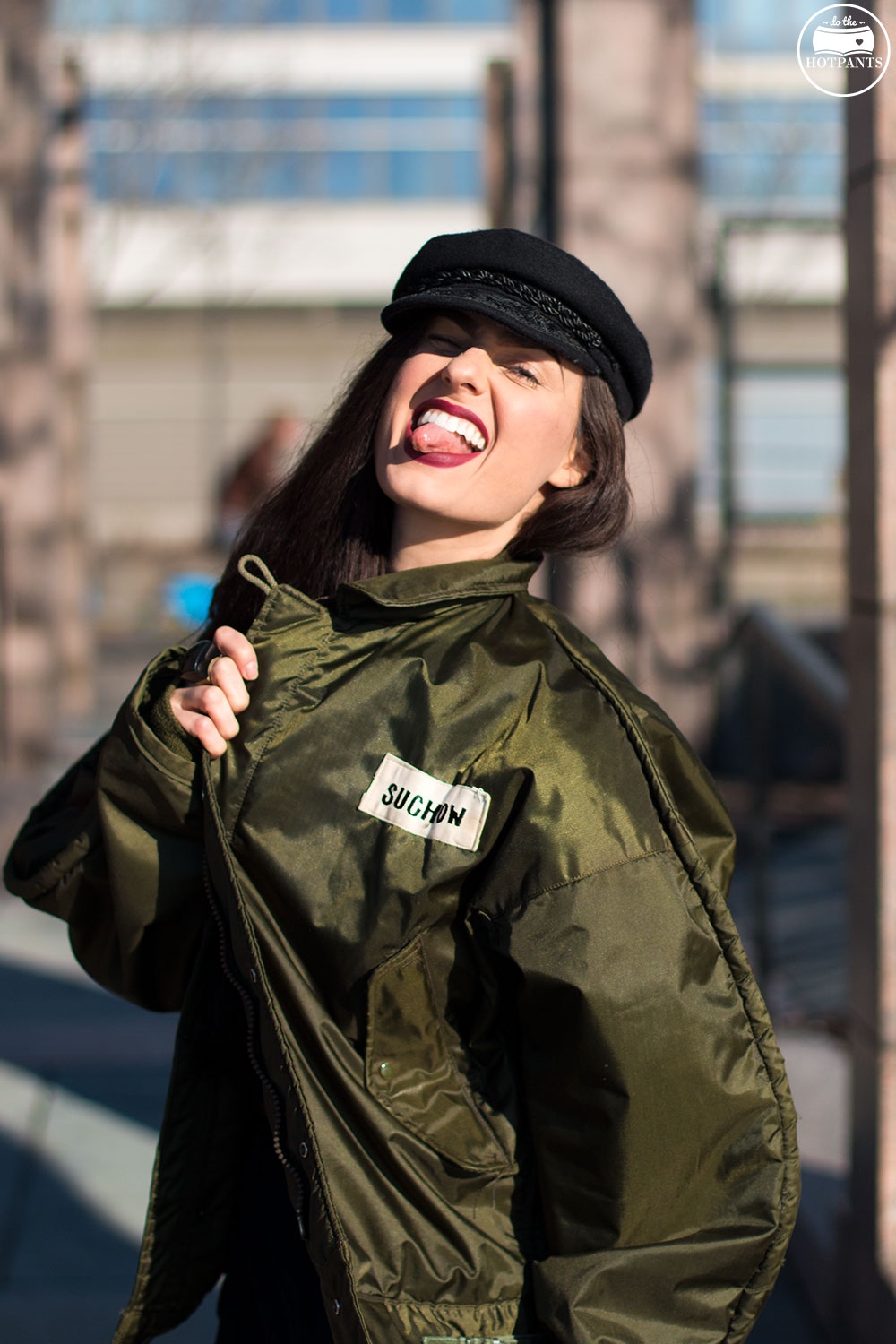 SUCHOW!!!!!!!!
(For those of you who don't know, that's my last name. No my last name is not "Pants.")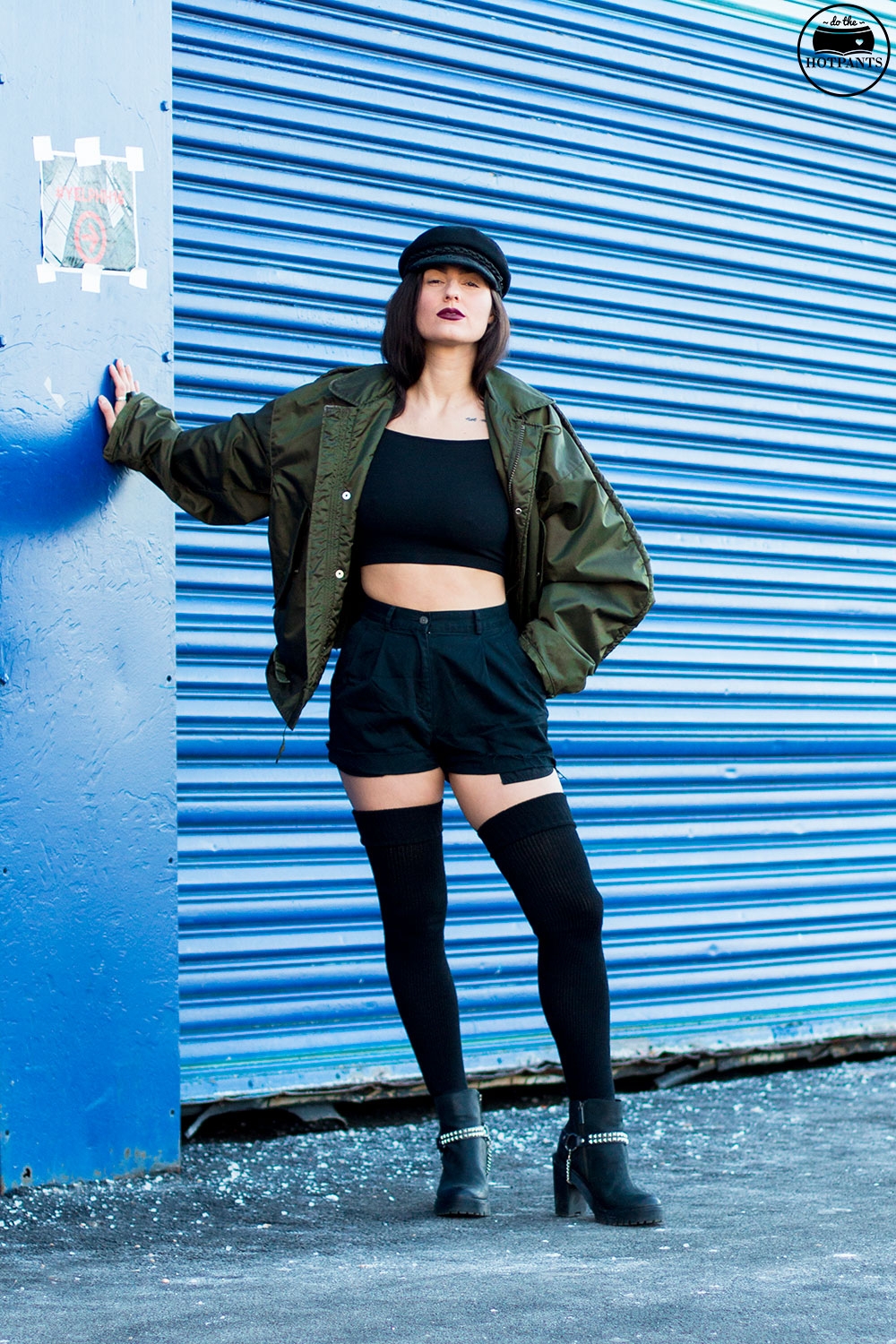 When I went home to California last Thanksgiving, it was abnormally cold. NYC actually ended up being warmer than The Bay Area when I was there in November. And unfortunately I didn't pack a jacket.
So my dad, being the loving and giving man that he is, pulled one of his most prized possessions from the coat closet and let me wear it around California for a week.
When it came time for me to go back to NYC, my dad graciously let me take the jacket with me. But it didn't come without a warning; that I am NEVER, EVER to lose it.
So thanks to my dad, I survived another East Coast winter in the warmest jacket known to humankind, while at the same time, he gave me debilitating weekly nightmares that I've lost it on the subway.
So thanks pops!
But this jacket isn't just any jacket…
It's called, "The Extreme Cold Weather Jacket." That's literally what it says on the tag! Apparently it's supposed to keep soldiers warm when they're in the Arctic regions. (Arctic regions/NYC winter…same thing.)
In 1969, my dad was aboard the USS Washoe County sailing to Vietnam.
Now, if you've ever been on the deck of a boat with freezing winds, seawater, mist, and rain flying at you from all directions, you'll understand exactly why there was a need for jackets like this to be made.
And for those of you who HAVEN'T been on a boat with freezing winds and seawater flying at your face, consider yourselves lucky.
Unfortunately I've experienced this firsthand. When I was a kid, my dad took me deep sea fishing. It was such a miserable experience that I actually remember it like it was yesterday. I threw up on every passenger one by one, I was freezing, and worst of all, I didn't even catch any fish.
But maybe I wouldn't have been so miserable if I was wearing this jacket!?!?!?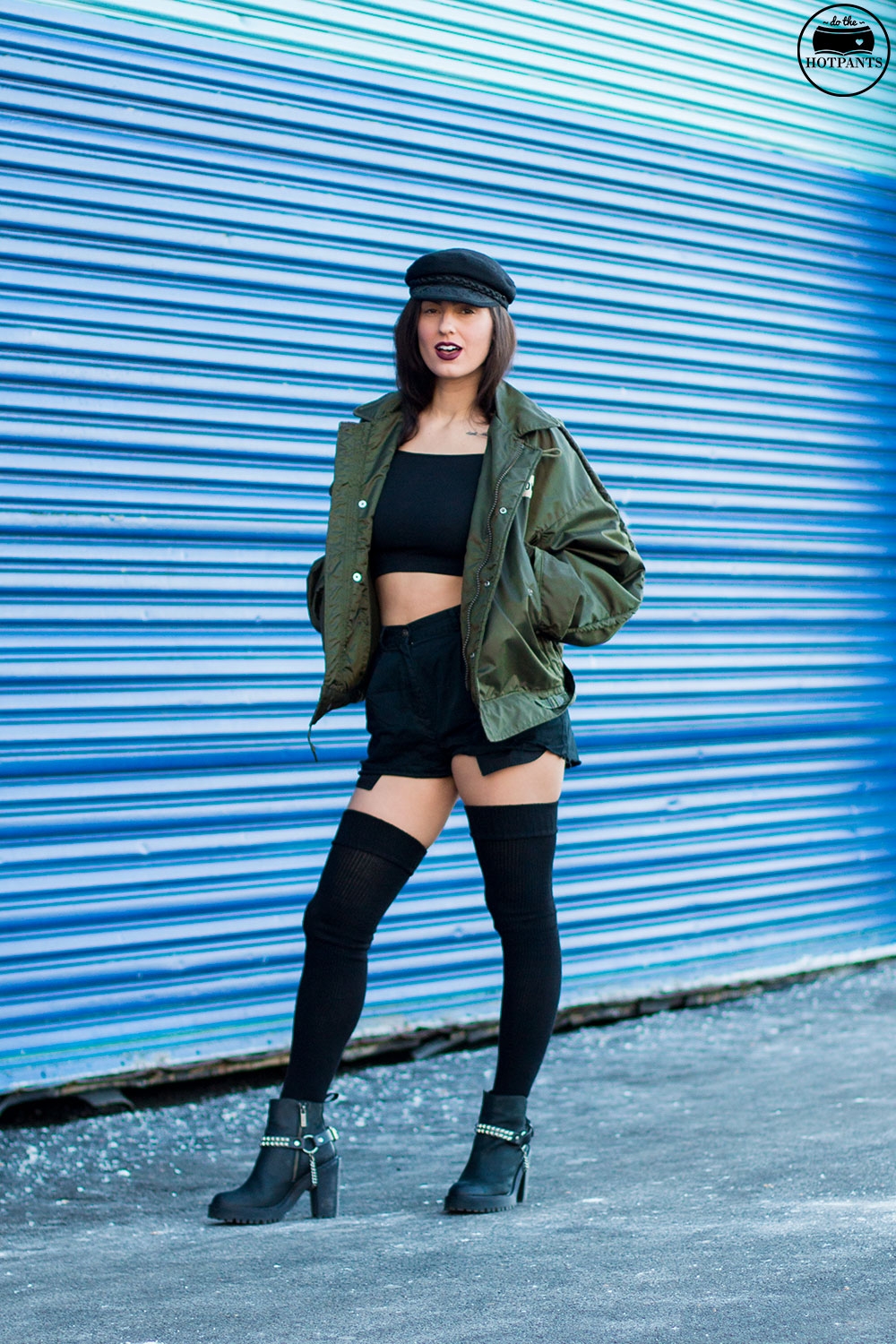 And to show you just how warm it is, here's a picture of me only wearing it halfway because I was starting to sweat!
LOL
(my tattoo says "not made to measure" in my own handwriting btw)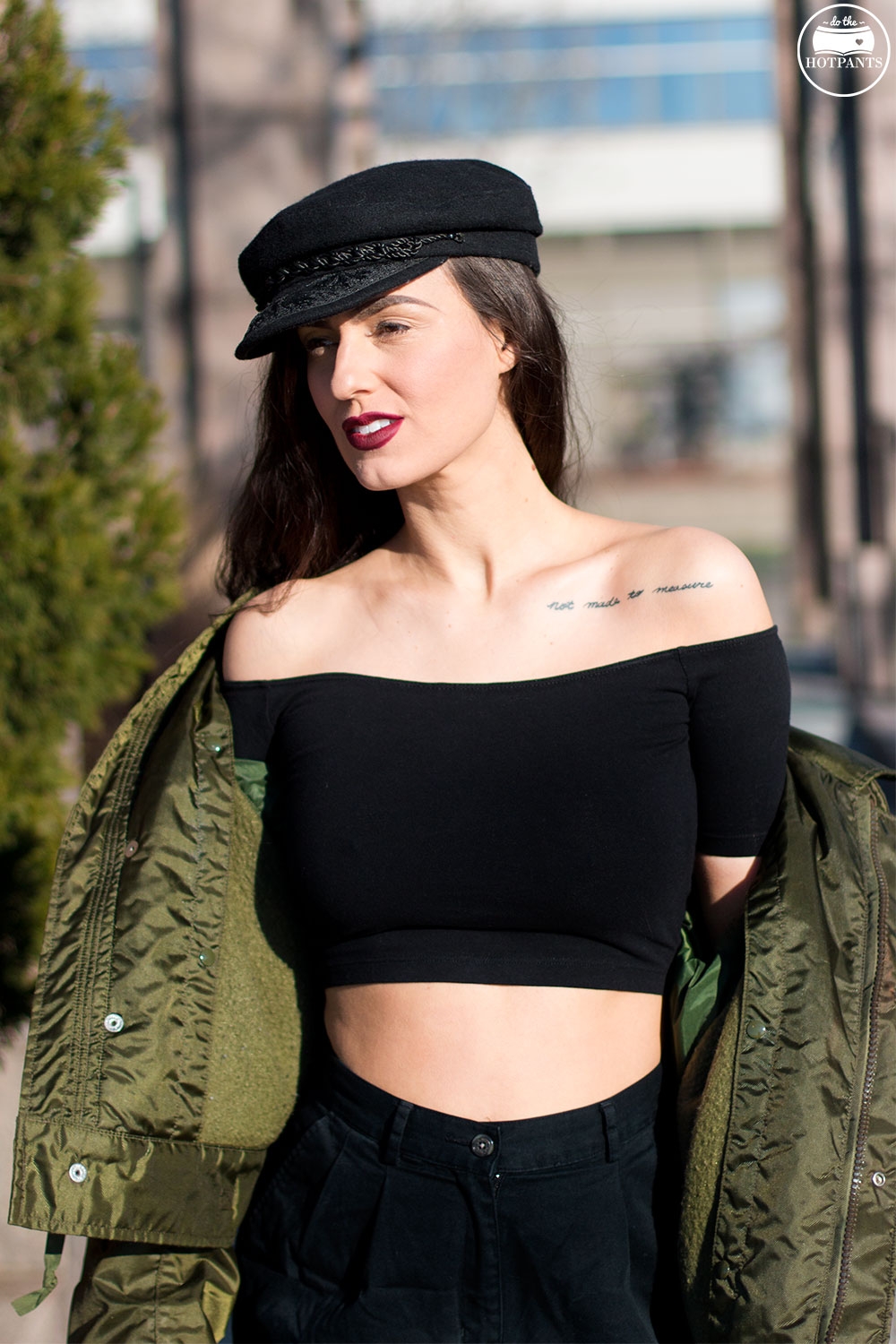 Anyways, thanks for the jacket dad. You helped me survive another winter.
And on top of that, it's the most badass thing I own. If there was ever a fire in my apartment, I'd grab by laptop, my cat, and this jacket. This jacket is so cool that I get a compliment on it every single time I wear it. More than the compliments on my hair, my shoes, and my lipstick COMBINED!!!
Thanks for keeping it all these years, and for trusting me with it. And while you know I'm a bleeding heart liberal who doesn't condone or support war, I am forever grateful for the sacrifices you made and hard work you did for our country.
You're my hero, and I'm proud that you're my Dad.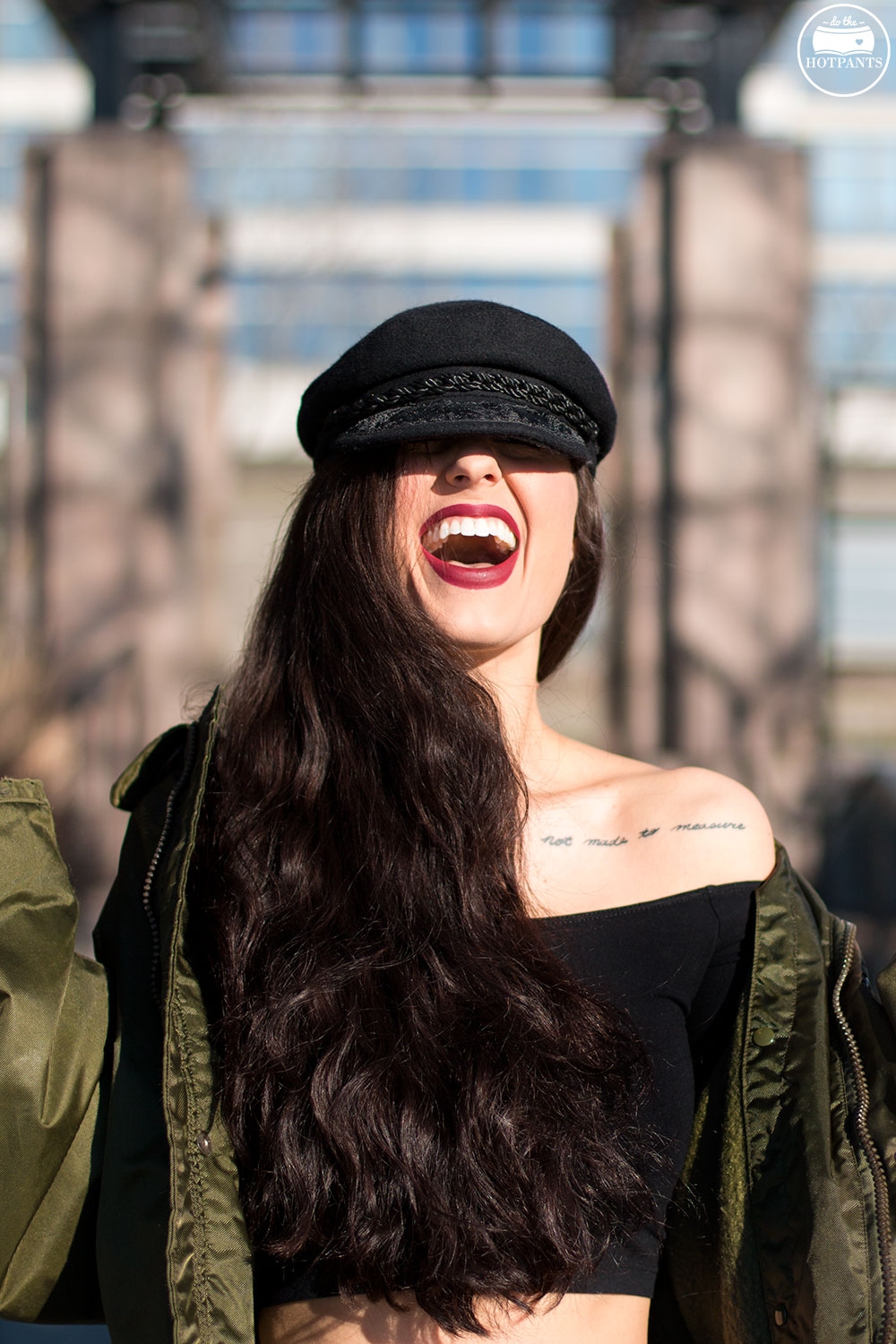 LATER DUDES,
XX-HOTPANTS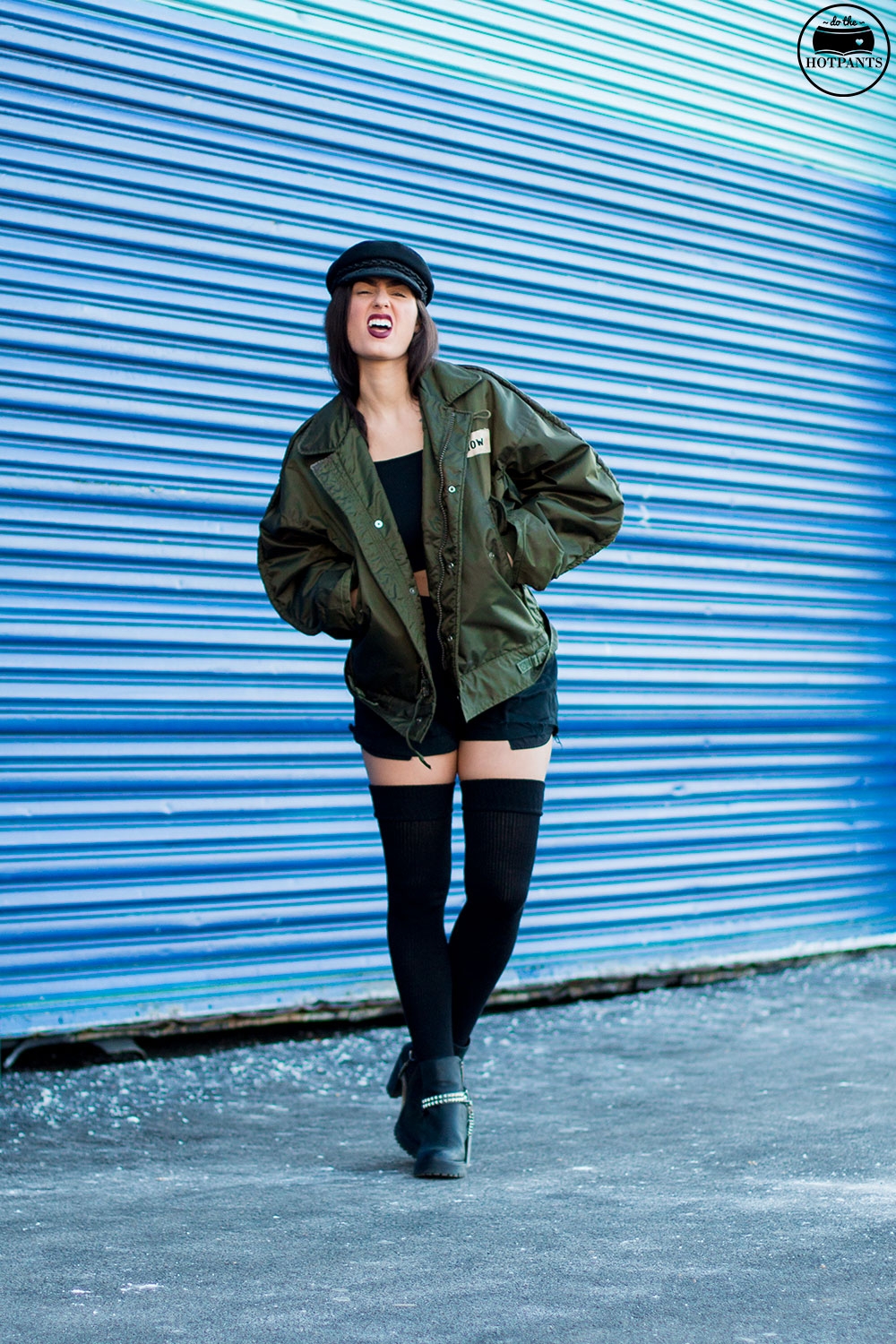 Wearing
Lipstick : MAC Diva / Jacket : My Dad's Navy Jacket from Vietnam (1969) / Top and Thigh High Socks : American Apparel / Hat and Shorts : Vintage / Boots : Dr. Martens / Boot Straps : eBay
Photography : Spree Wilson