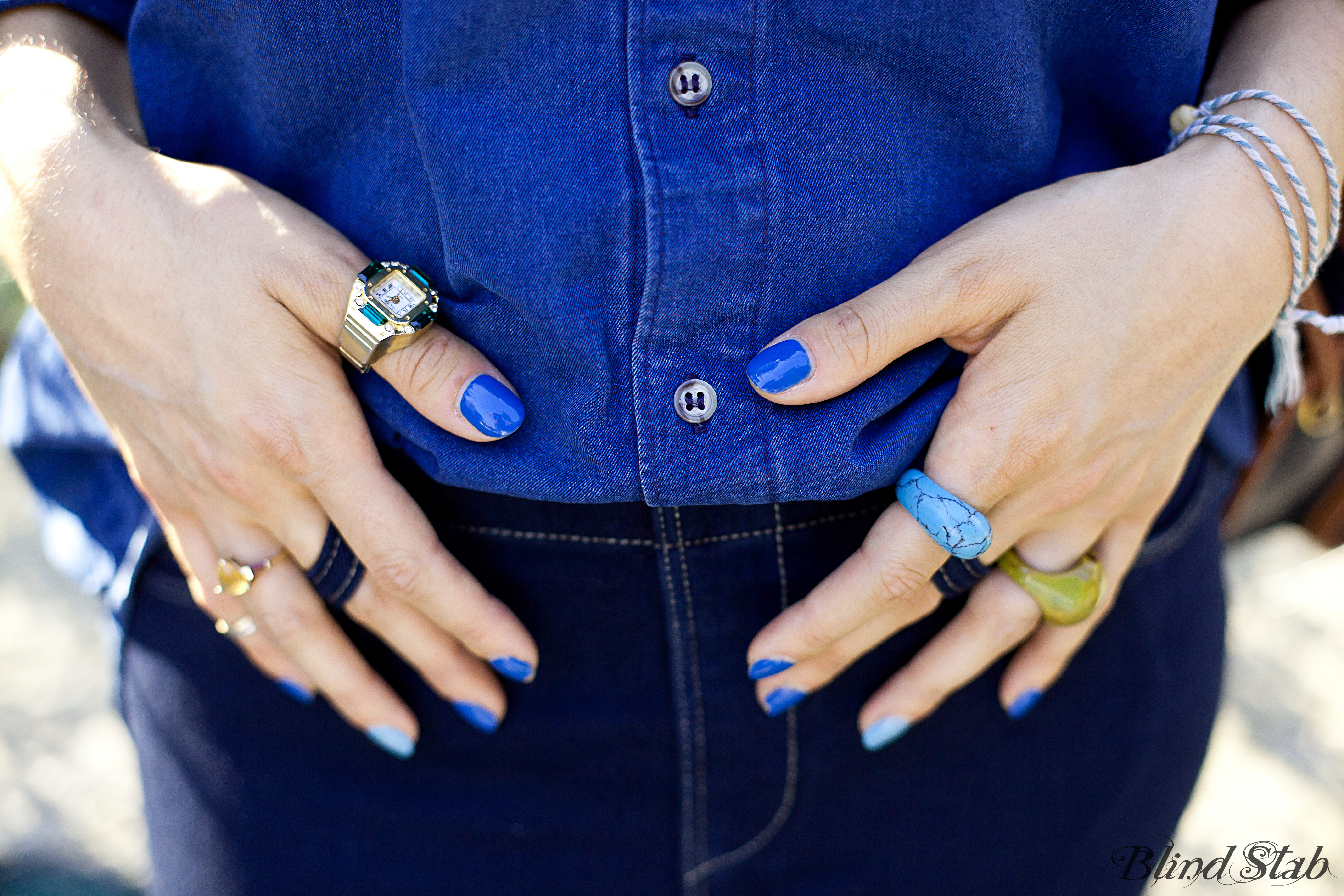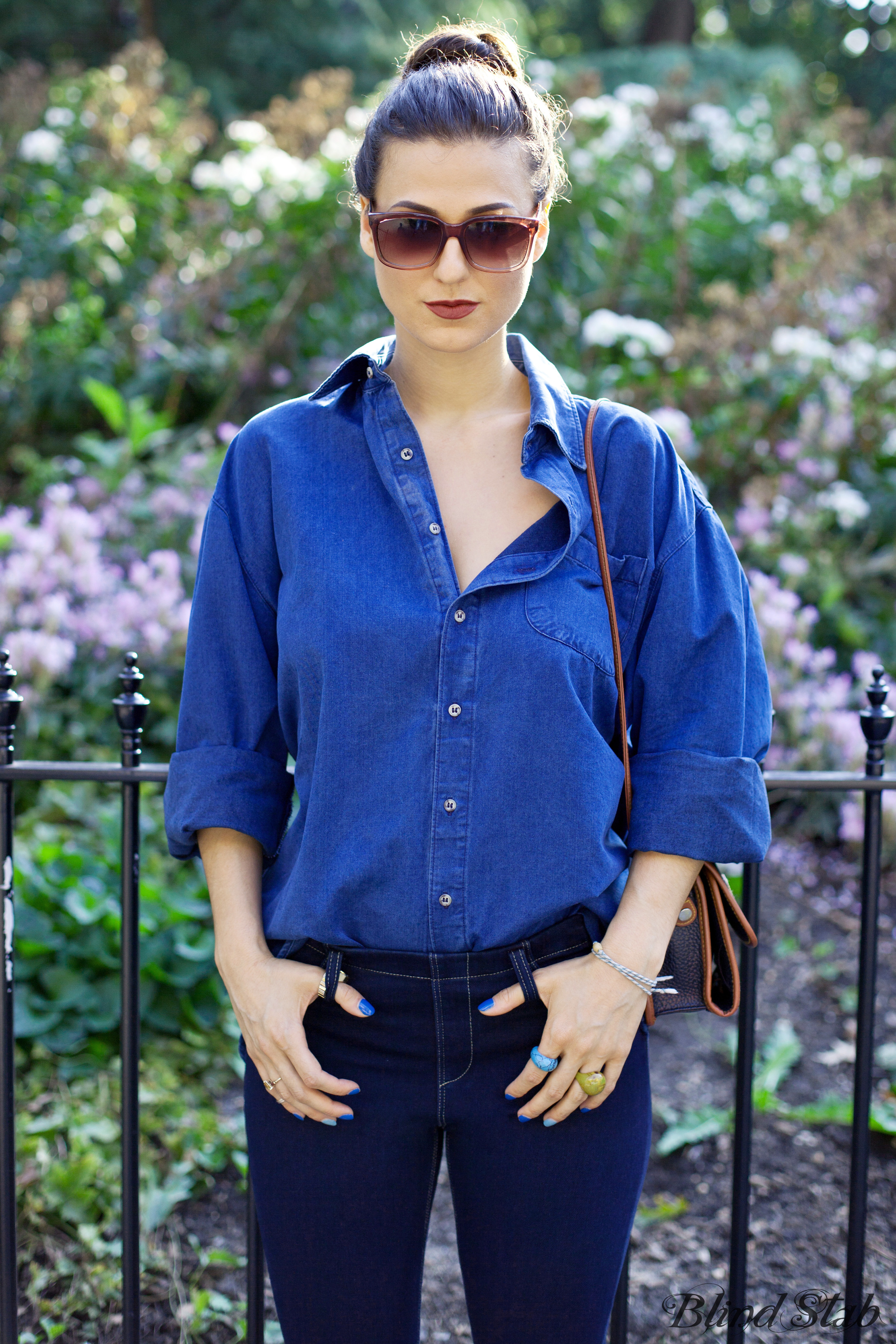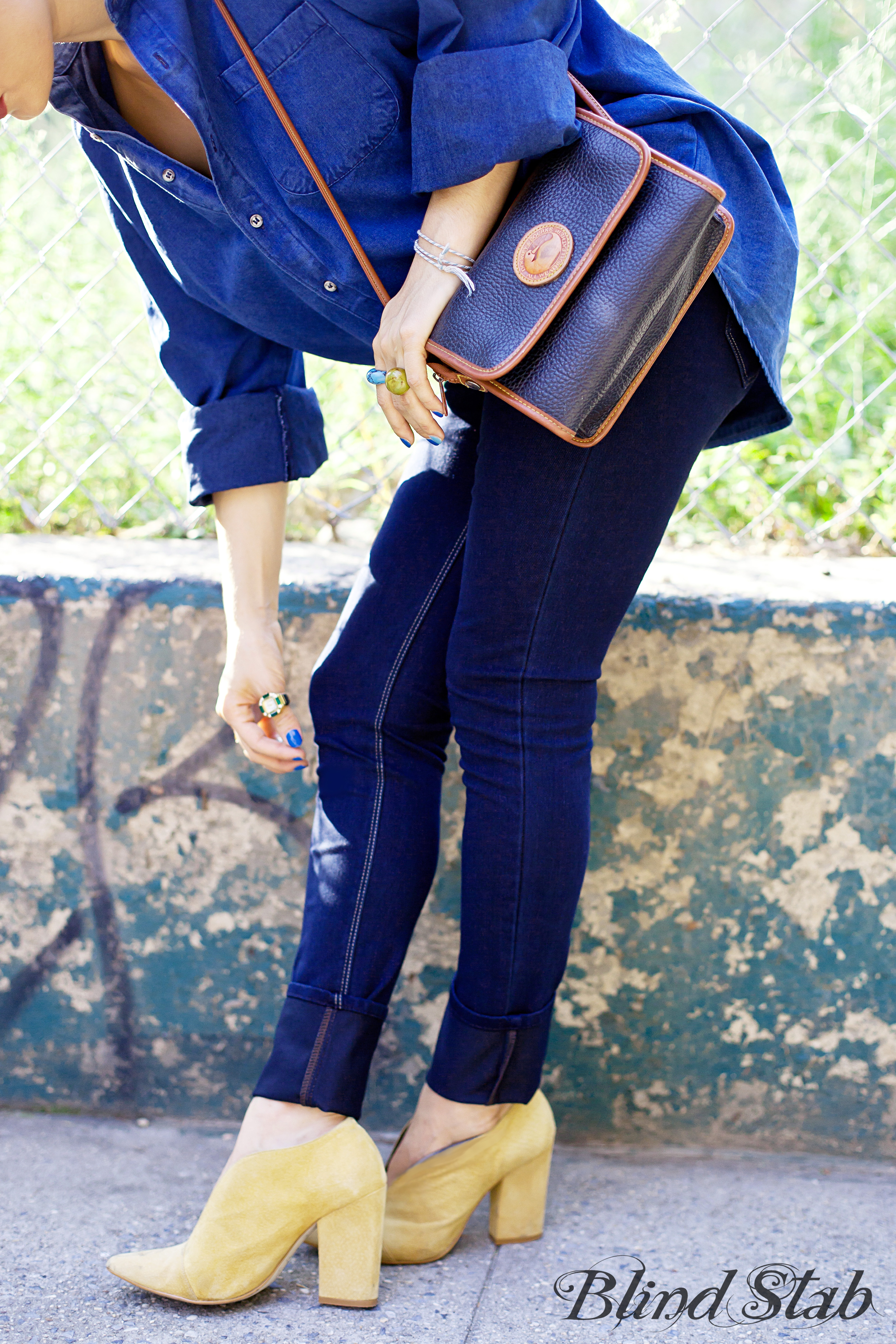 I
Never
Wear
Jeans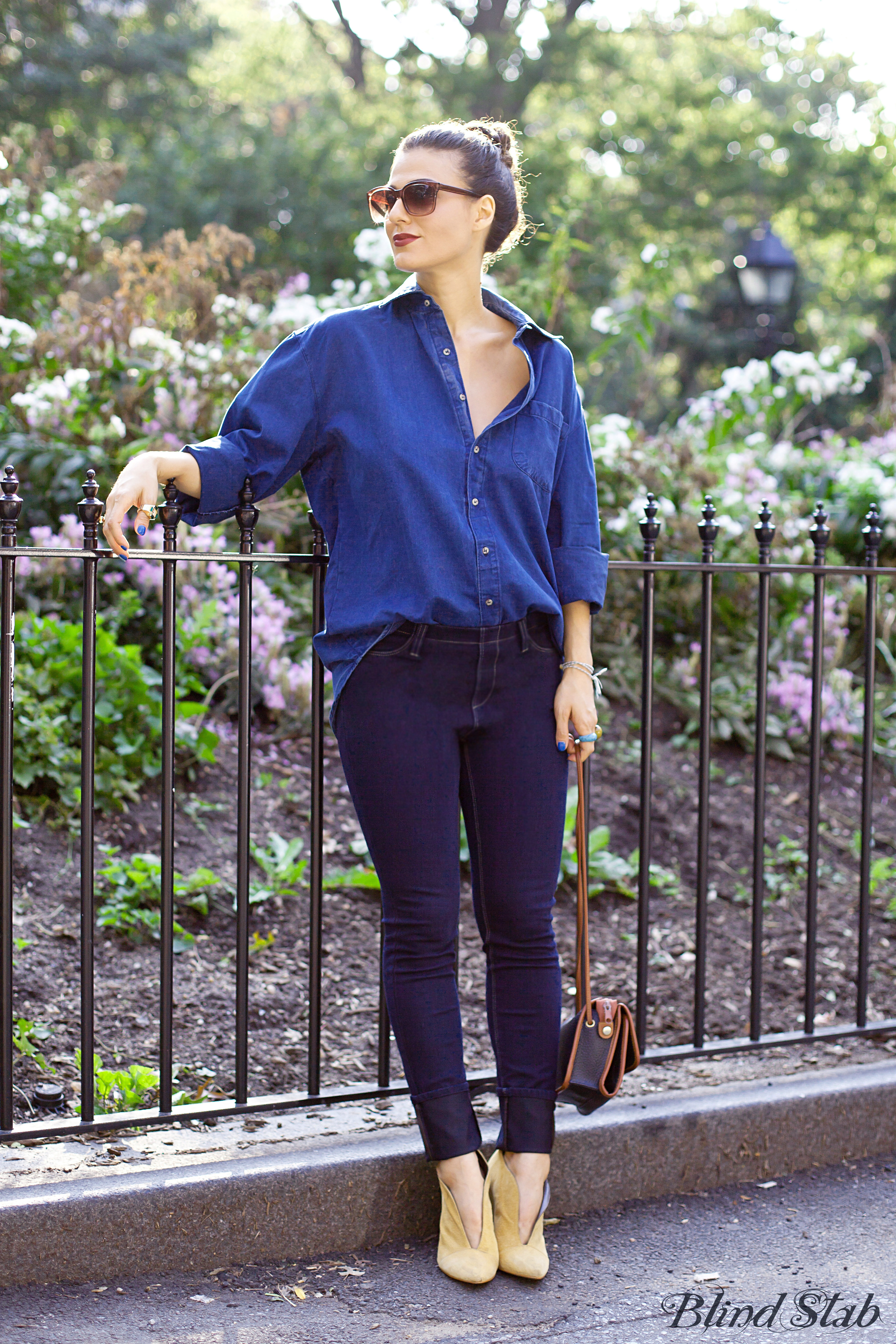 I don't know what got into me…

I guess I've really been feeling the color blue lately.
Blue nails, blue lipstick,
and now…full on blue denim bodysuit?
BUT DON'T YOU LIKE MY JEGGINGS????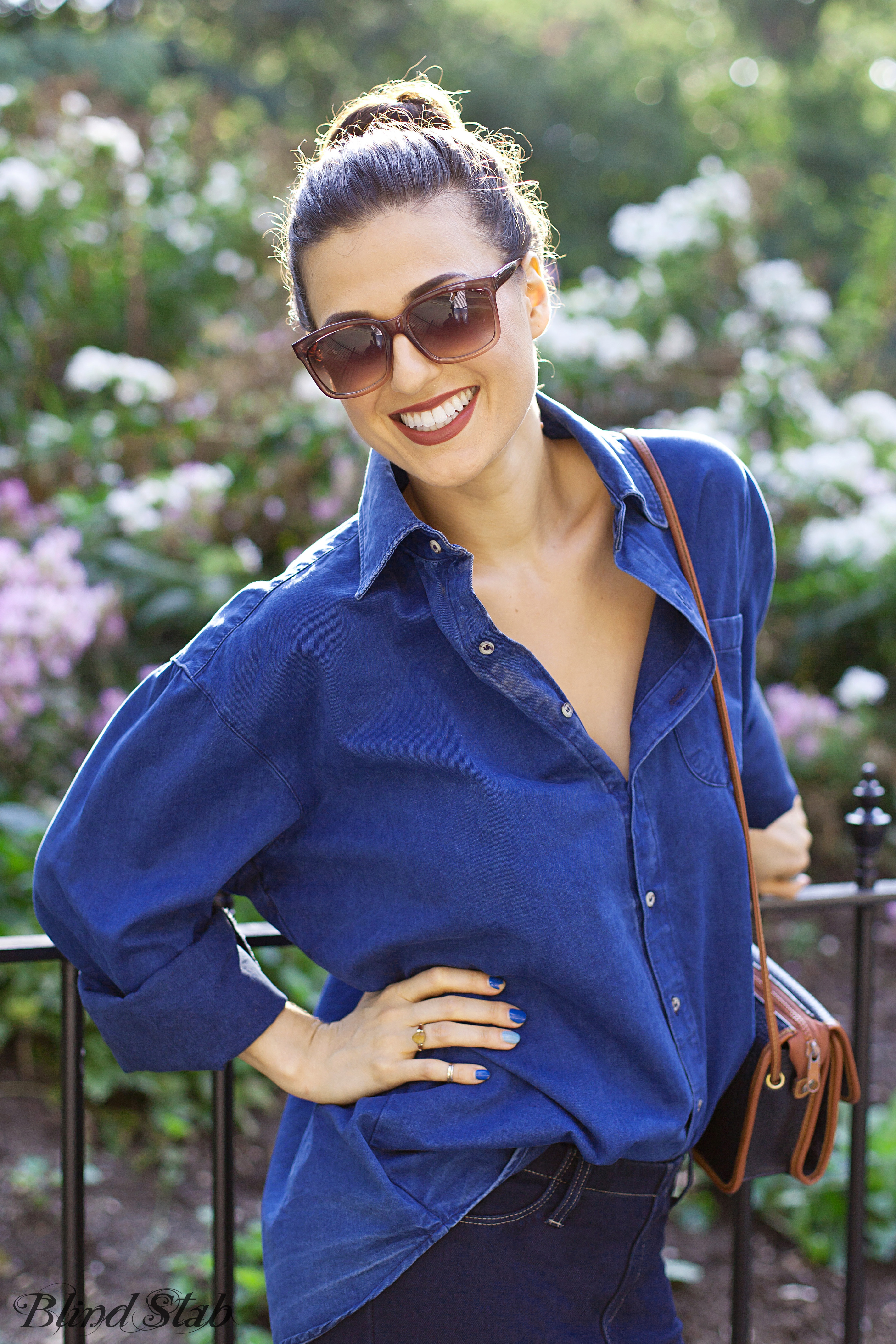 I'm feeling "confused" about the weather change.
This "confusion" happens to me every year. September comes to a close, and I'm like WTF, it's going to SNOW SOON????????
HOW COULD A PLACE THAT GETS SO HOT ALSO GET SO COLD???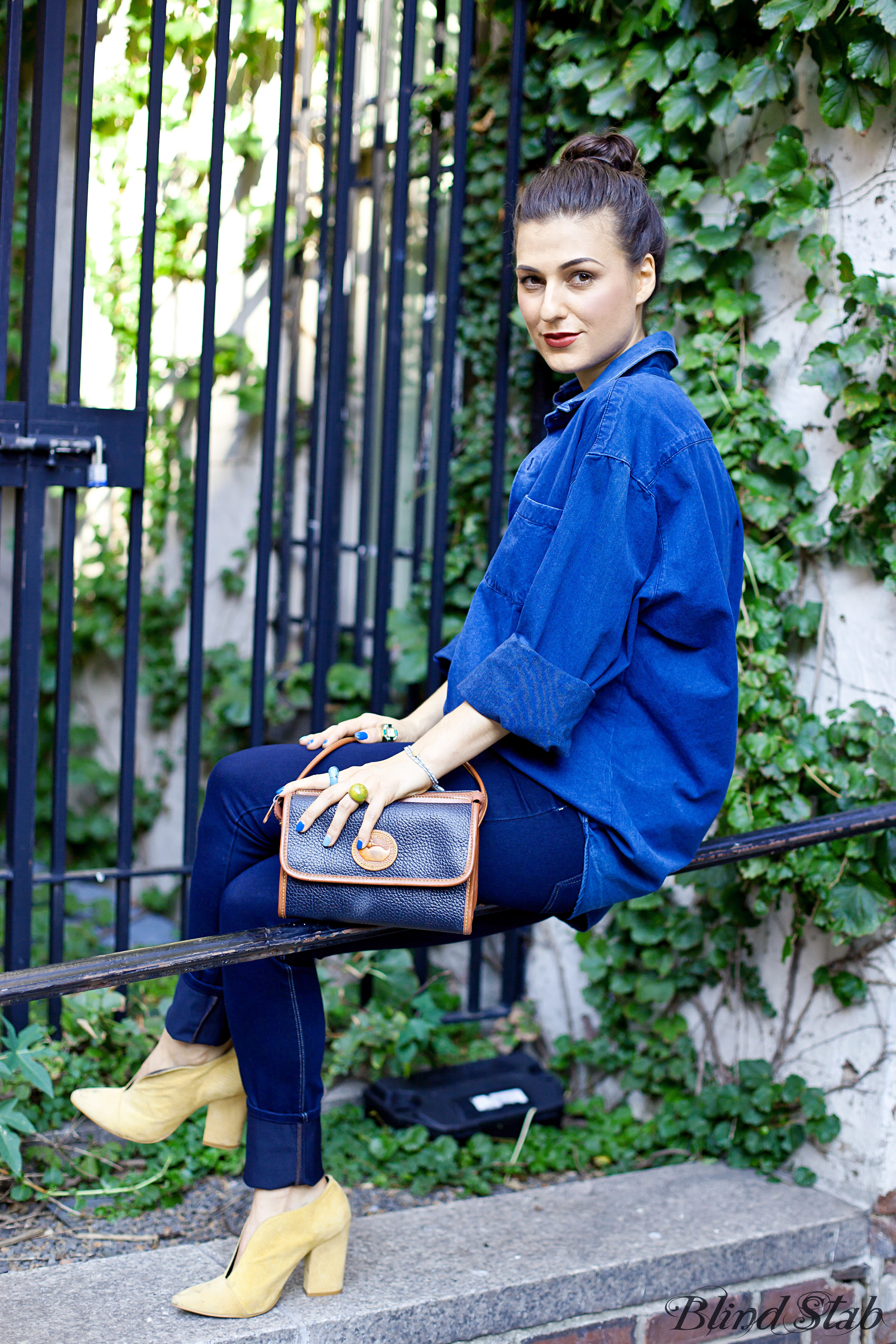 HOW DID NATIVE AMERICANS LIVE HERE???
Early settlers were idiots.
Los Angeles should be New York, and New York should be where all the "Survivor" episodes are shot.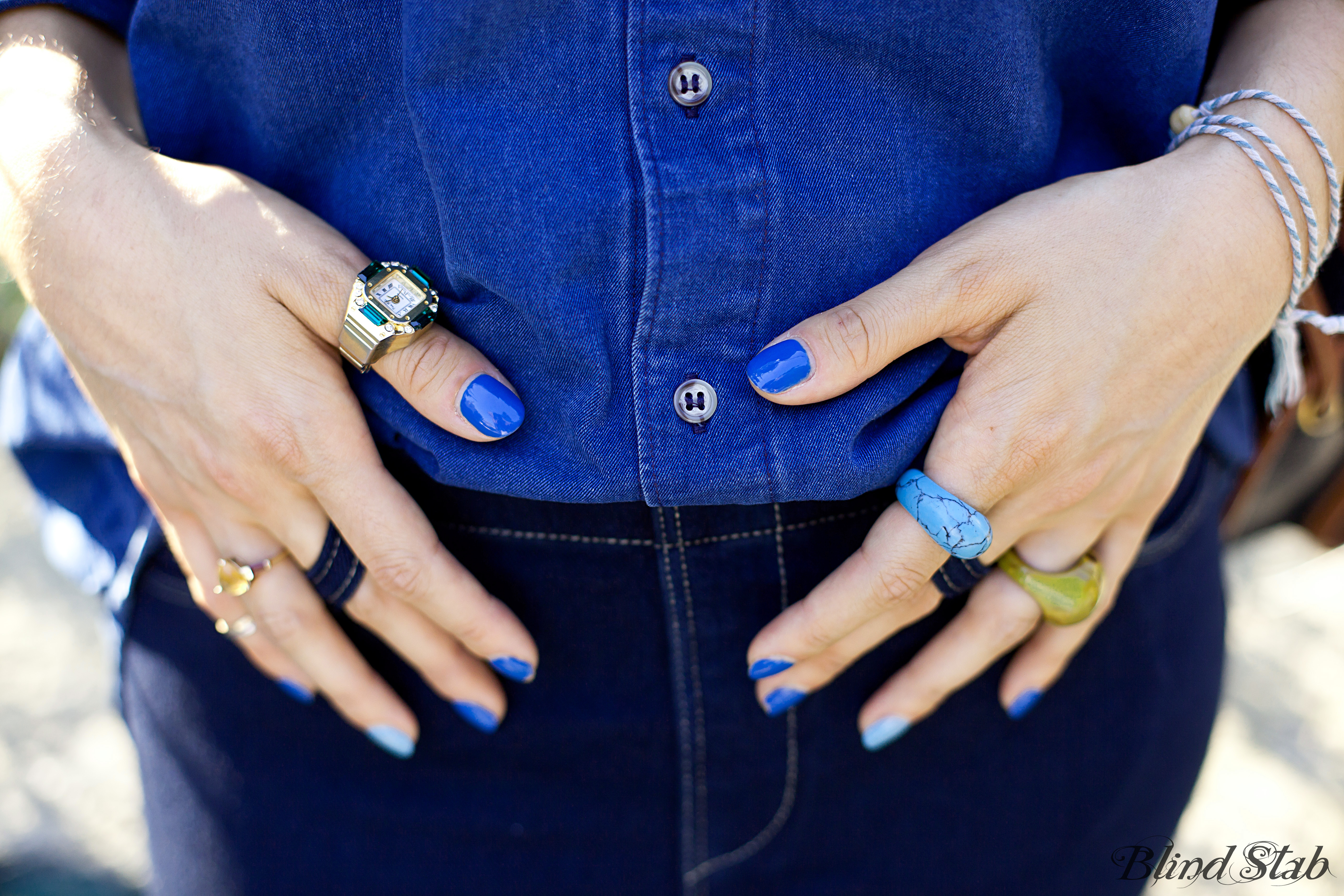 My incredible friend Shanita took these photos. You might remember when she featured me on her blog. I think she's so talented.
But Shanita, next time I try to do something cool like hooking my sunglasses through my belt loop, you need to stop me.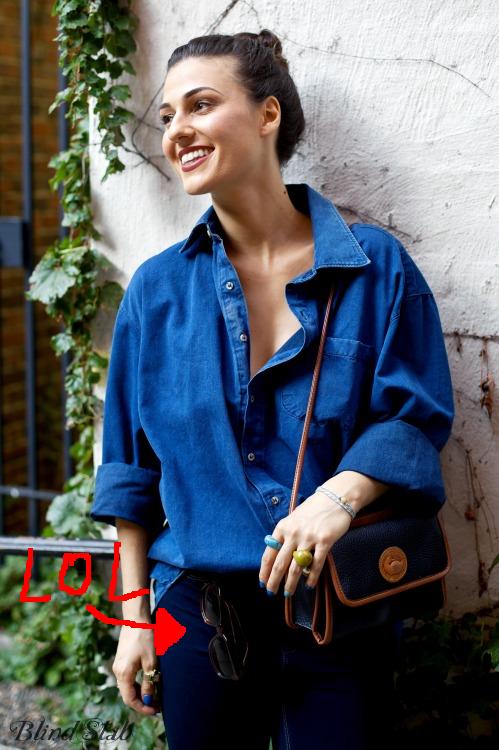 LATER DUDES,
XX-HOTPANTS
Wearing
Lipstick : MAC Retro / Jeggings : Uniqlo / Shirt : American Apparel / Purse : Vintage Dooney & Bourke / Sunglasses : Alter Brooklyn / Rings : Vintage / Ankle Boots : Cindy Says
photography : Shanita Sims of NYC Curb Appeal
________________________________________
Follow Hotpants