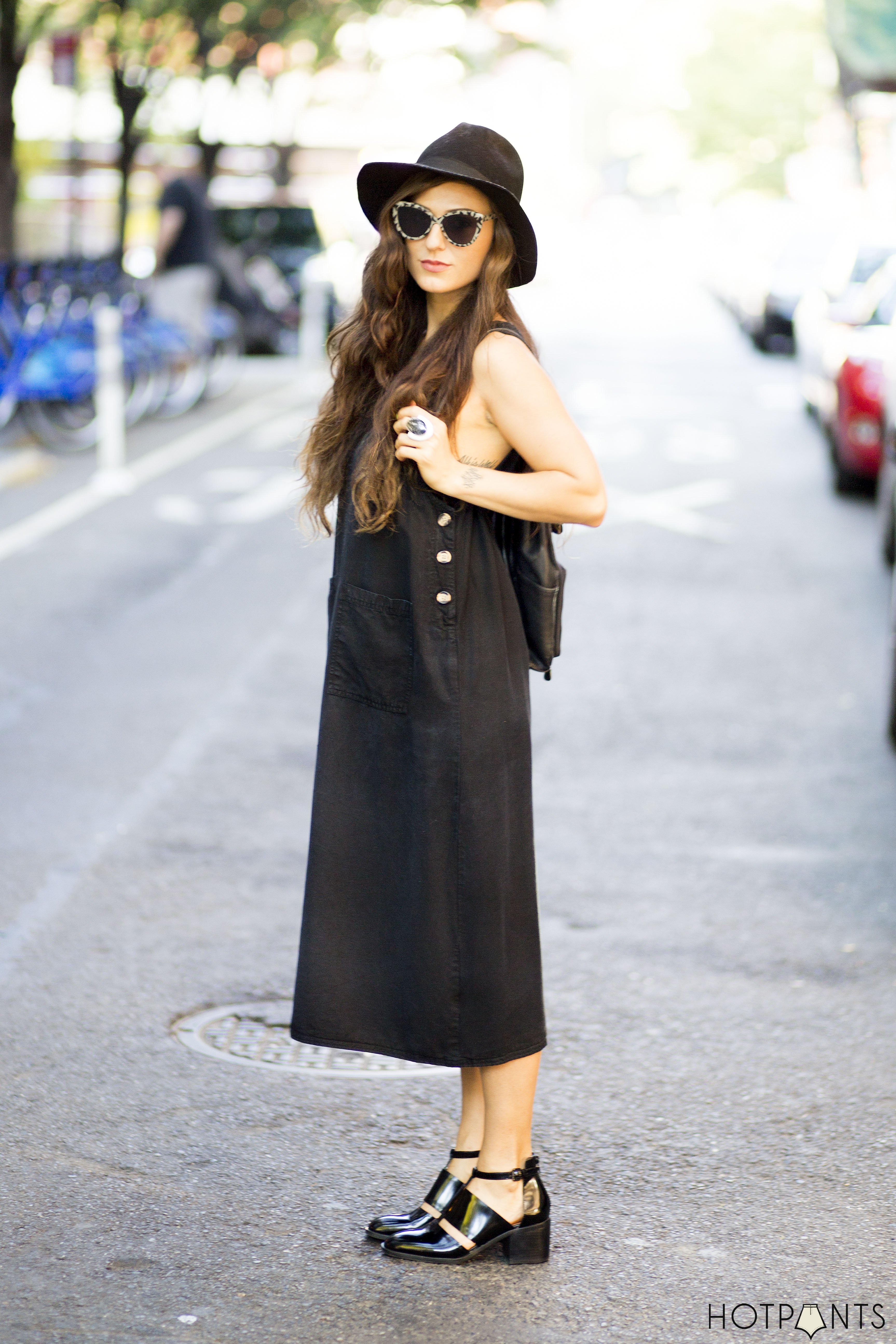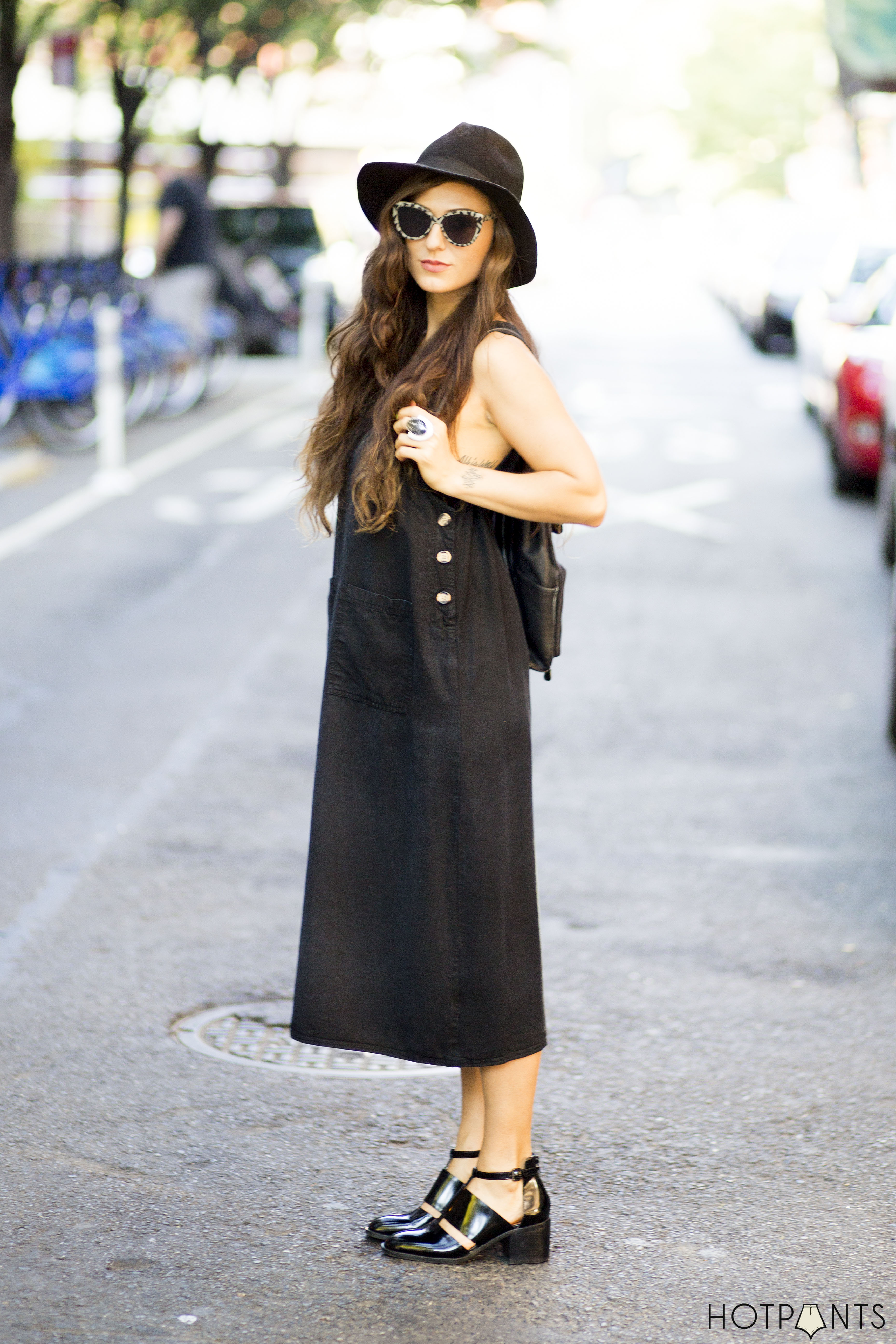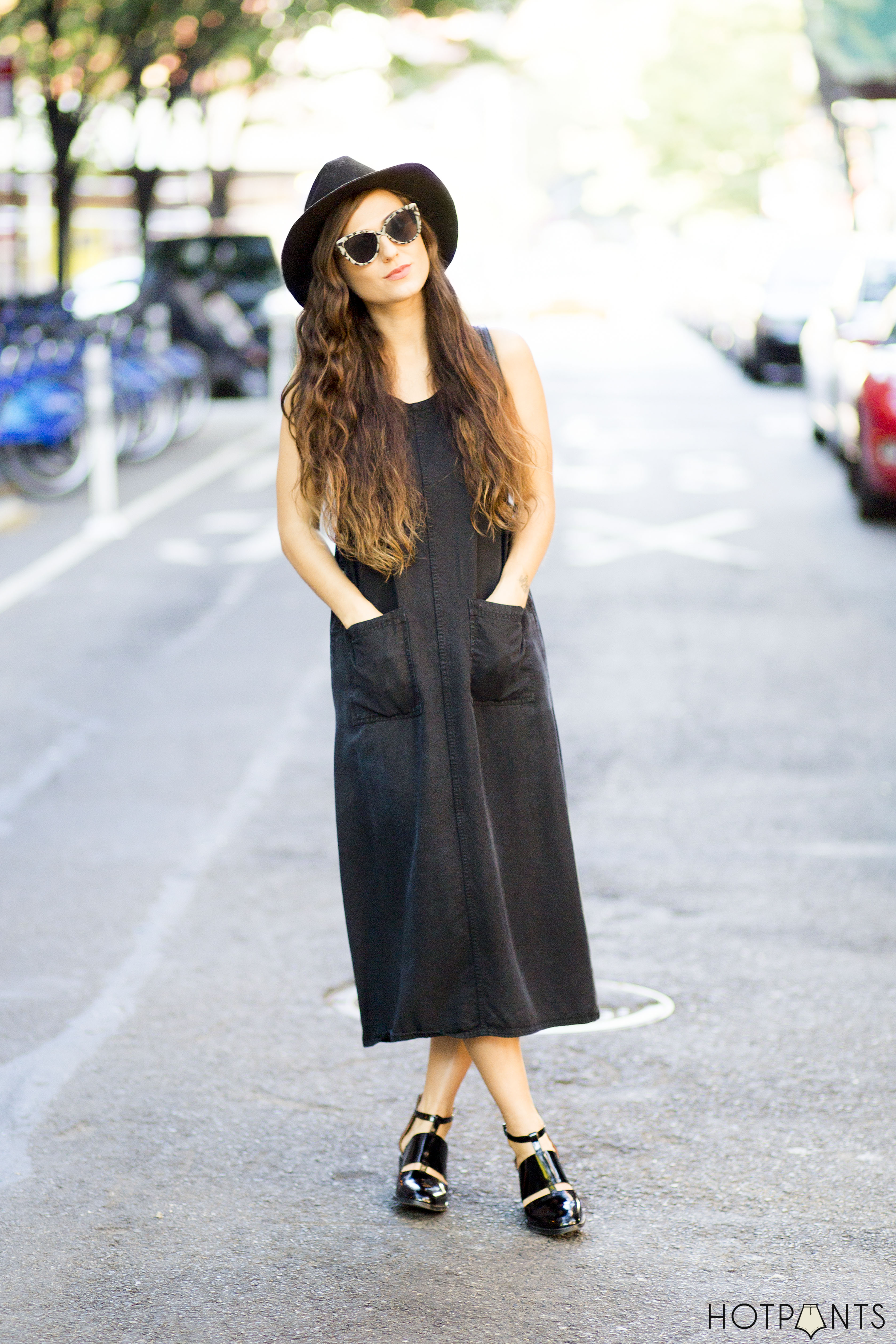 I'm not preggers!!!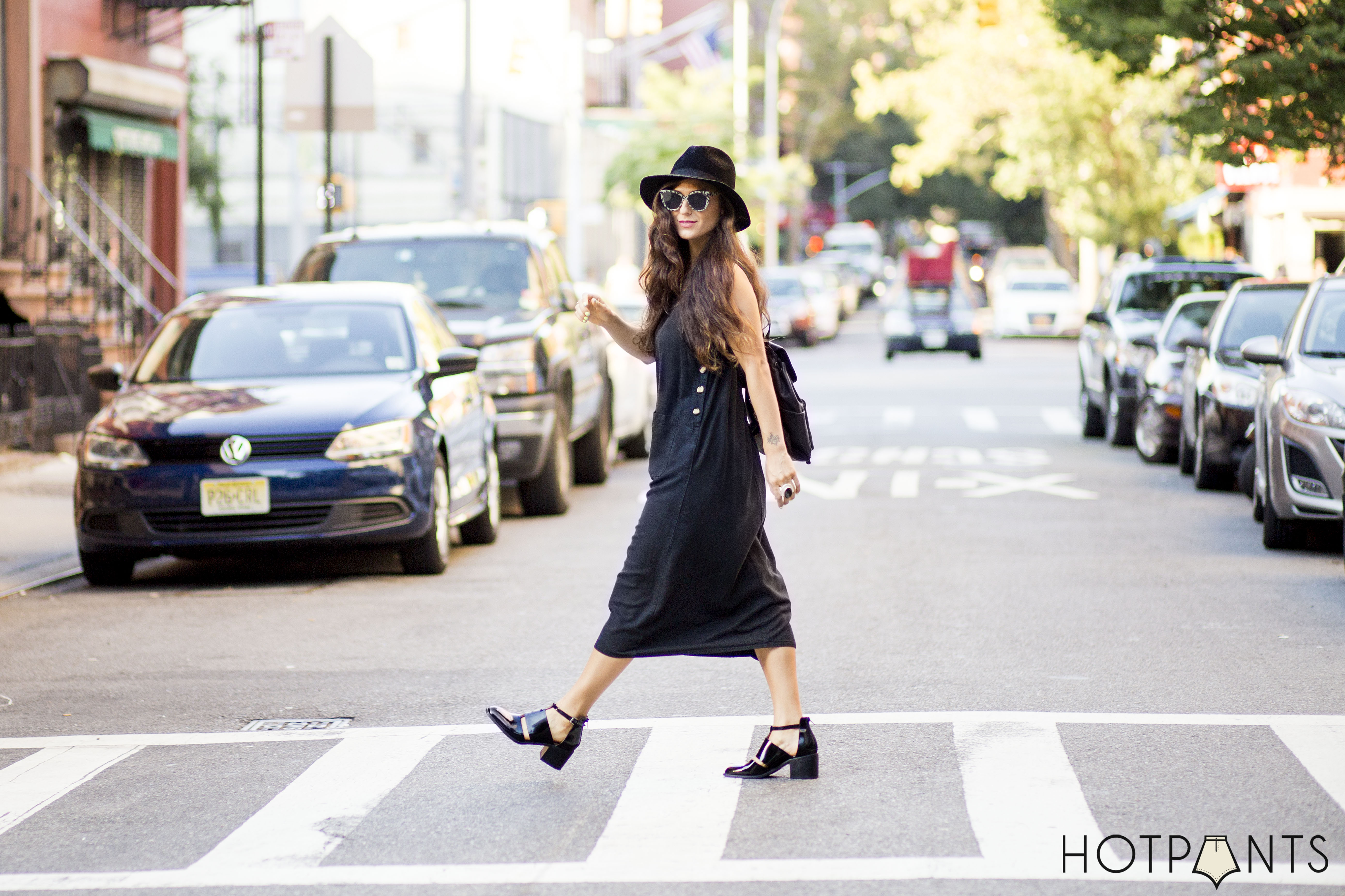 I just like to be super comfy.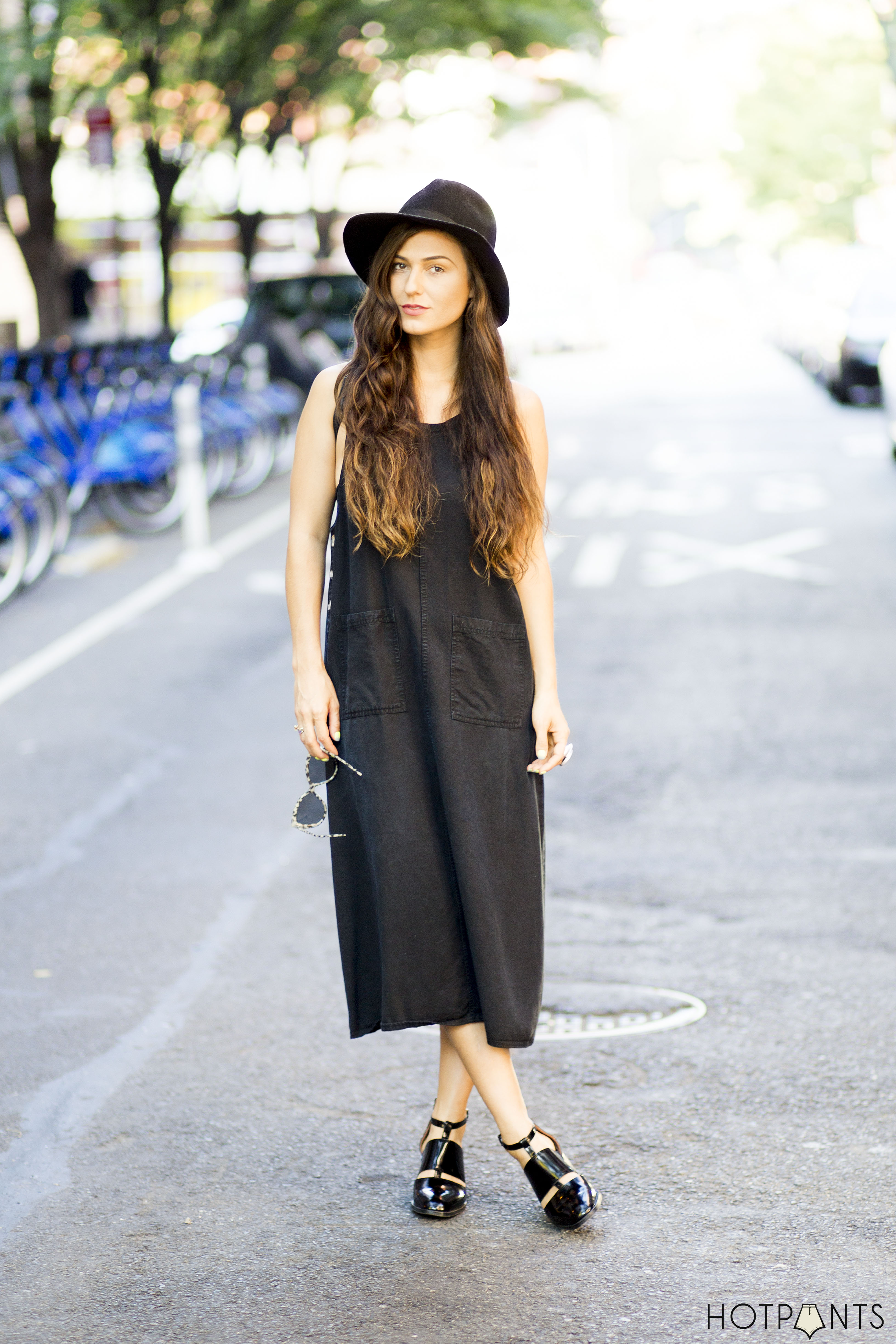 Although in all seriousness, I didn't realize this was a maternity dress until AFTER I bought it….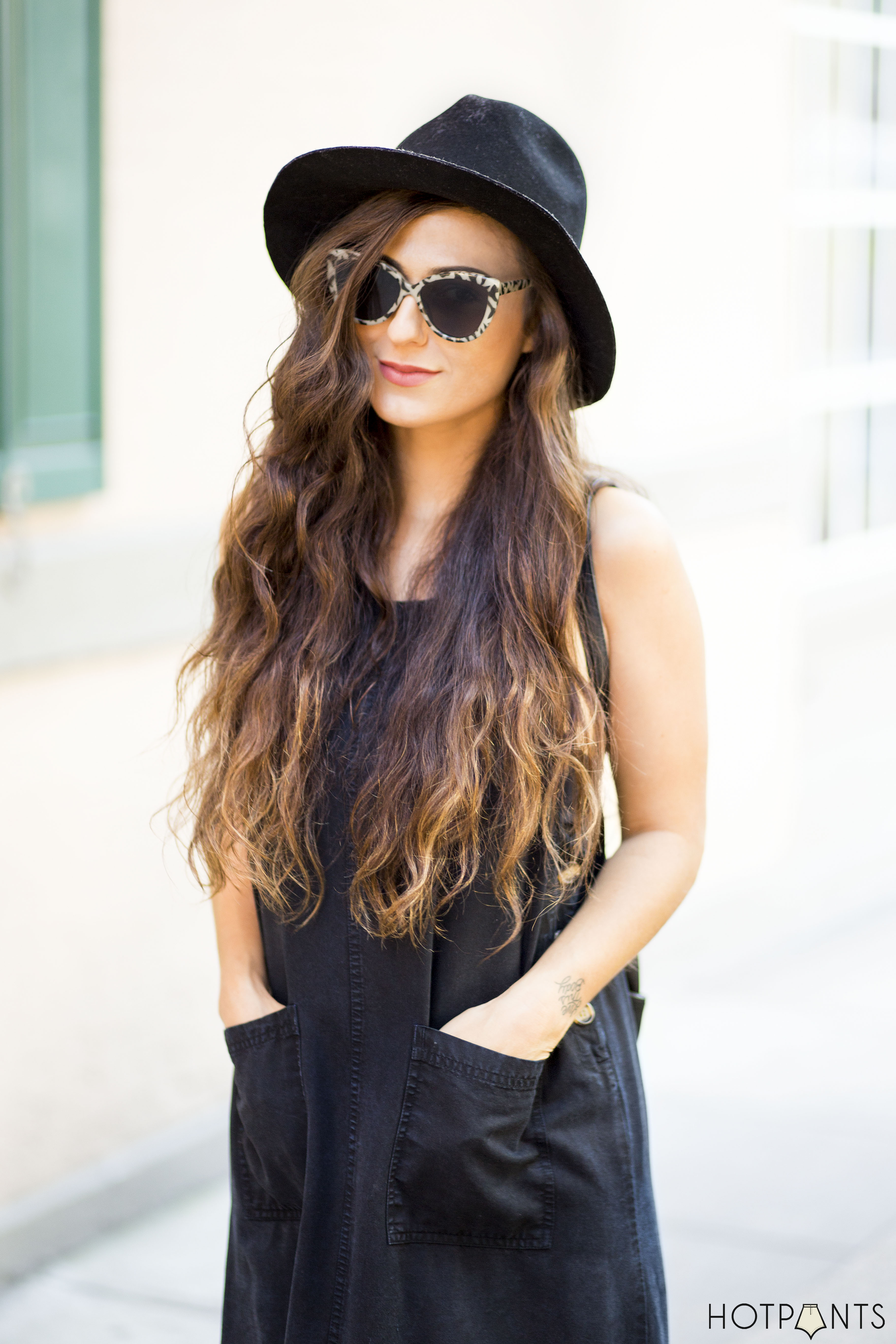 But this now solidifies my title as
"THE ULTIMATE WEARER OF OVERSIZED SHIT."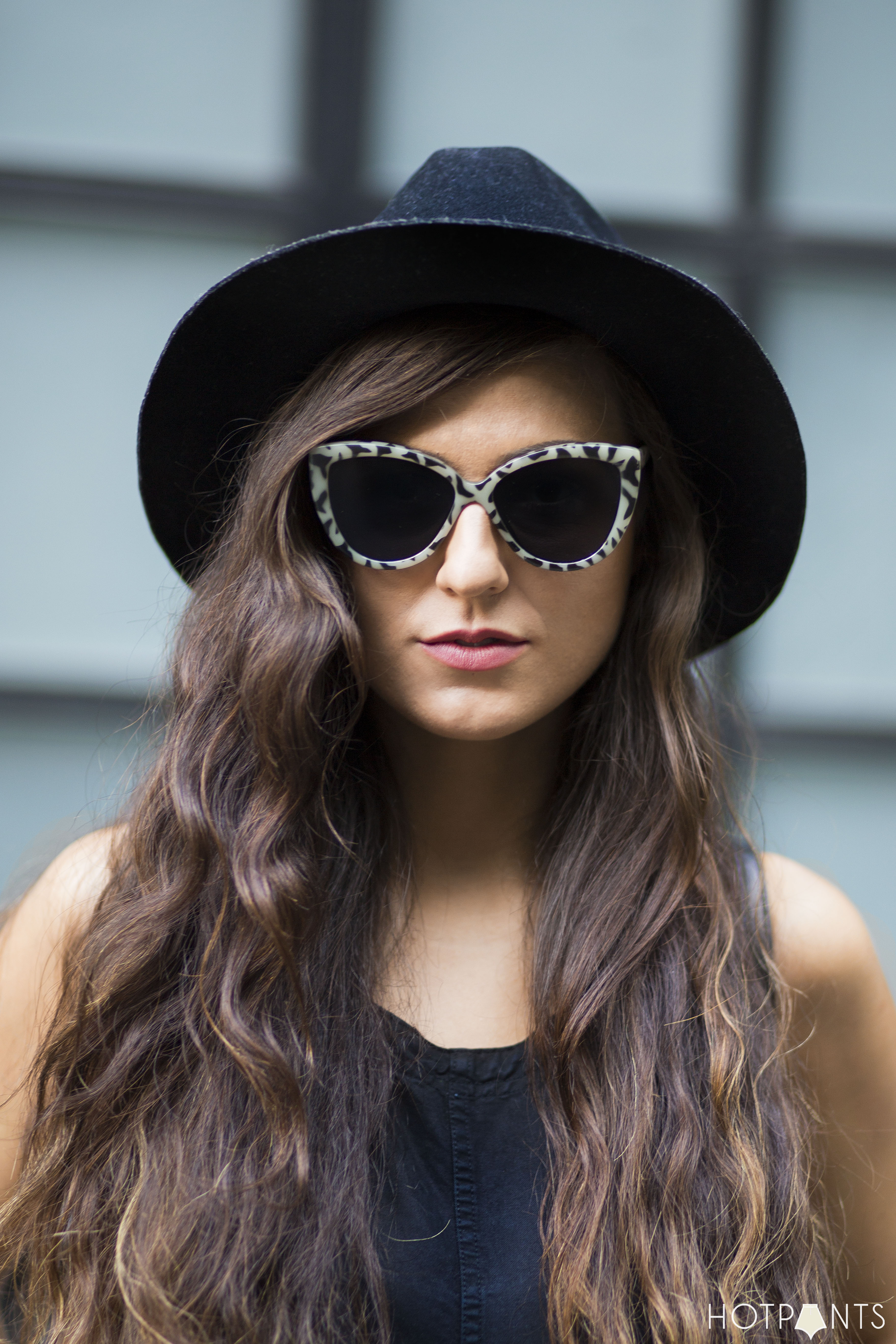 Seriously…pregnant women have it MADE.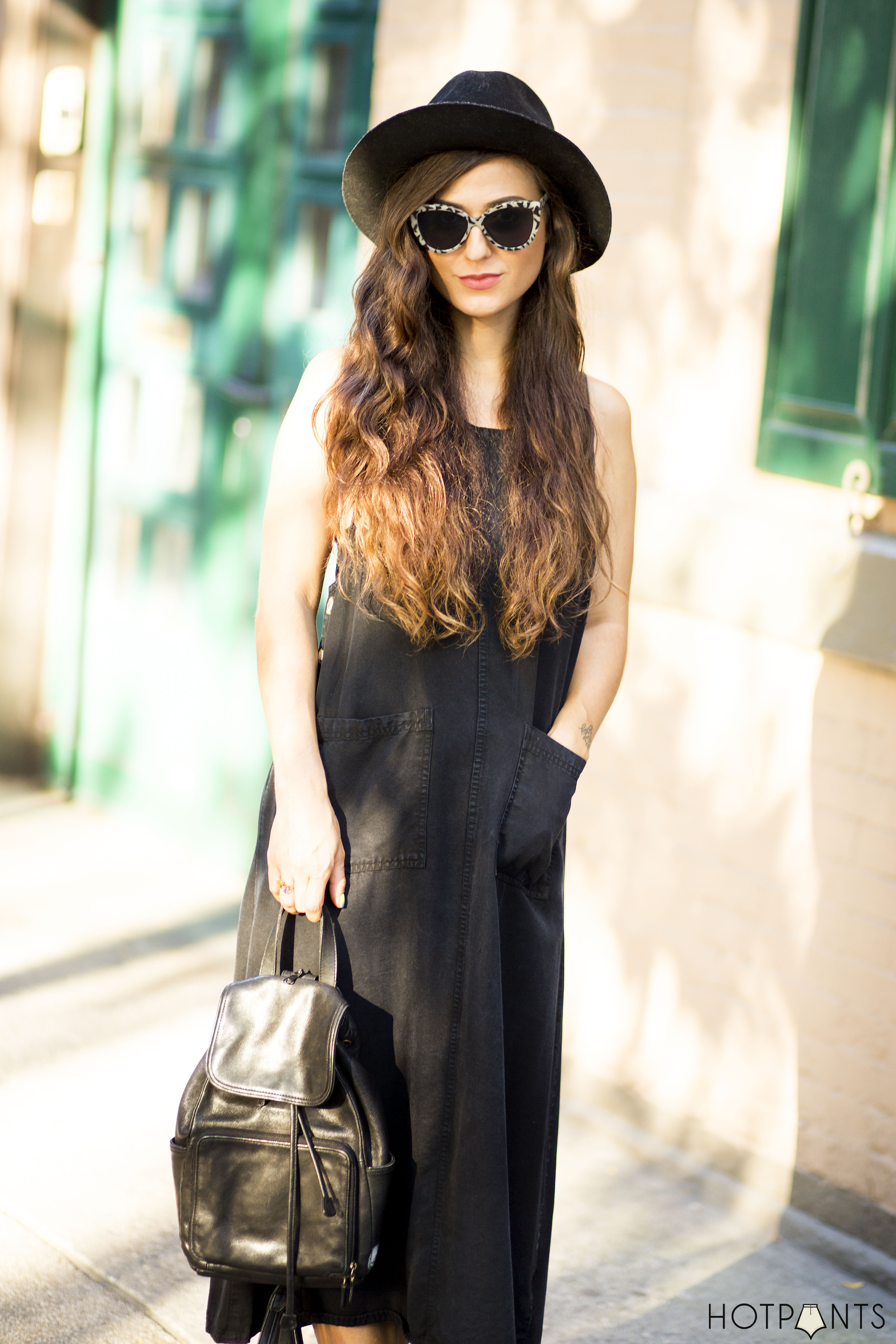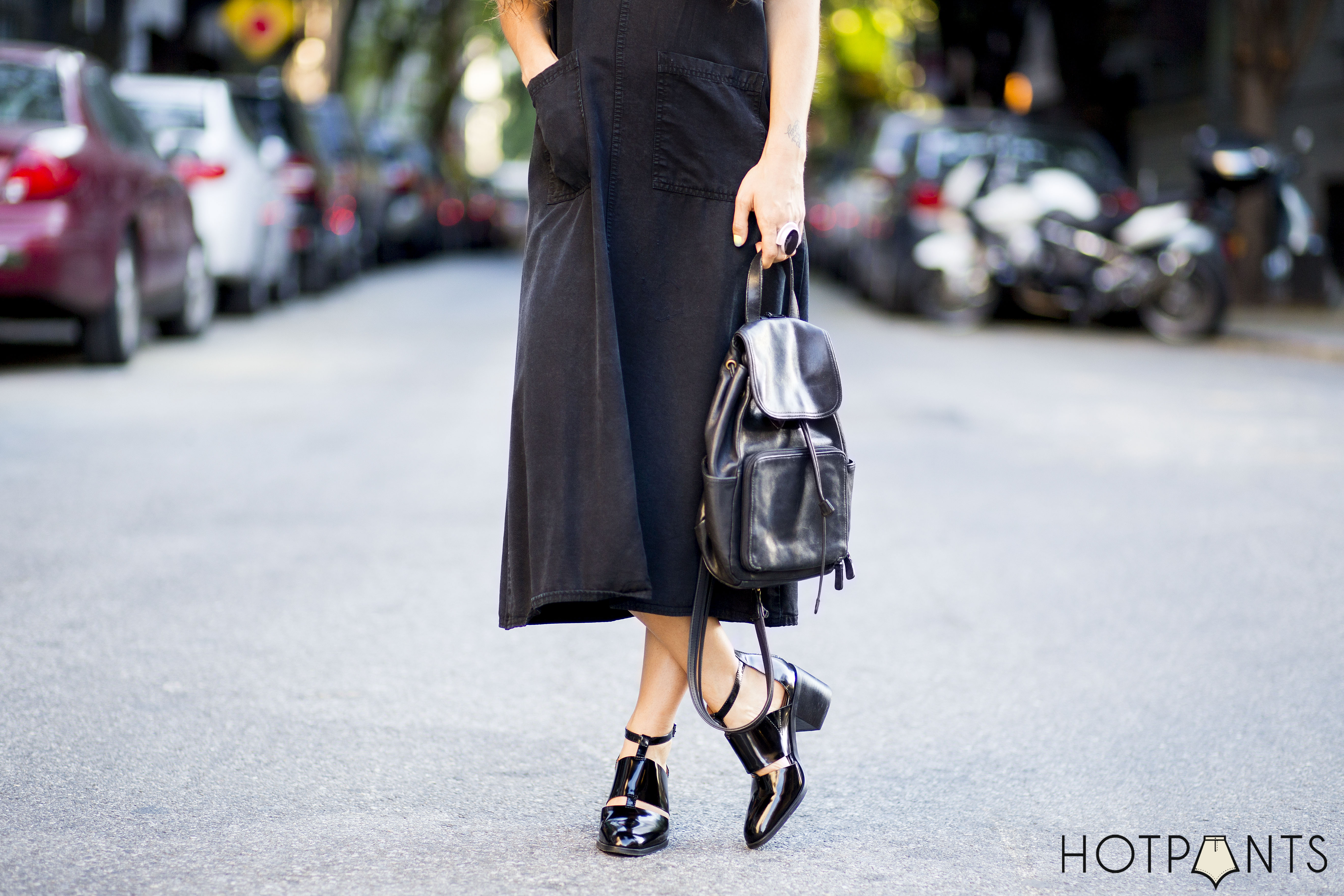 One of my coworkers is pregnant and I'm going to make her give me all her maternity clothes after she has the baby.
HELLO NEW FALL WARDROBE!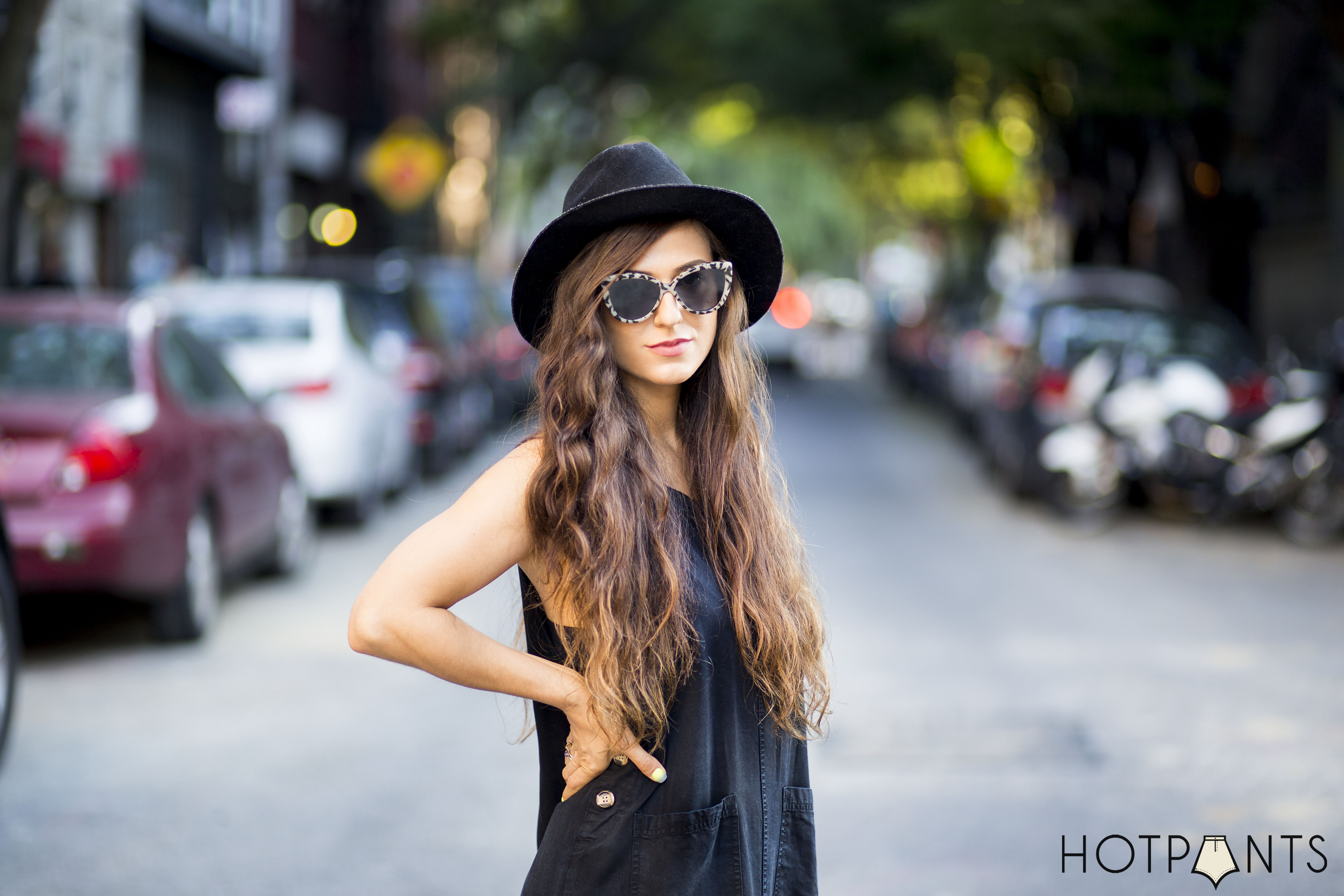 Cool shoes huh? They're another Jeffrey Campbell, Alexander Wang knockoff.
My favorite kind of knockoff…
(it's so much easier to jump in this dress!)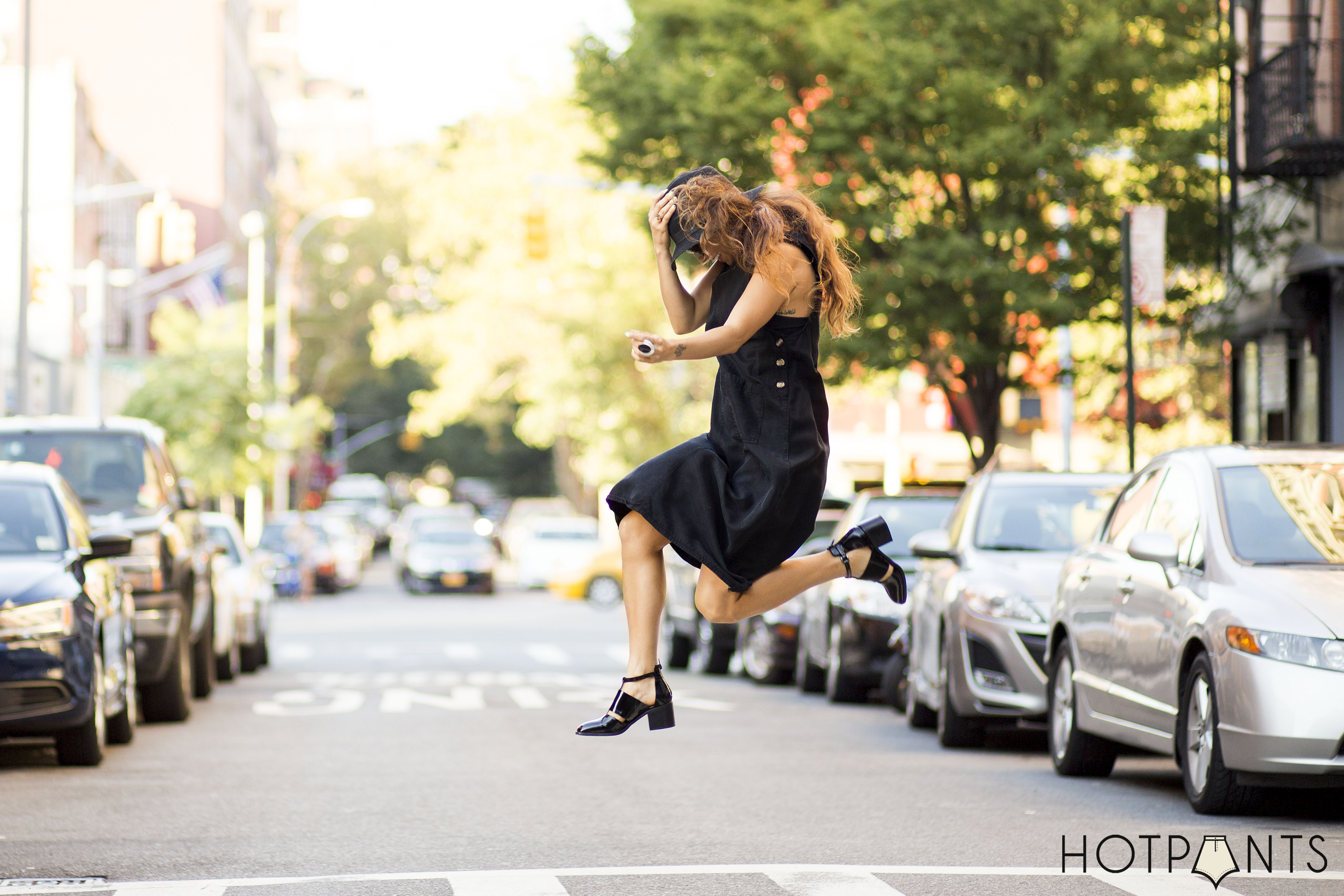 LATER DUDES,
XX-HOTPANTS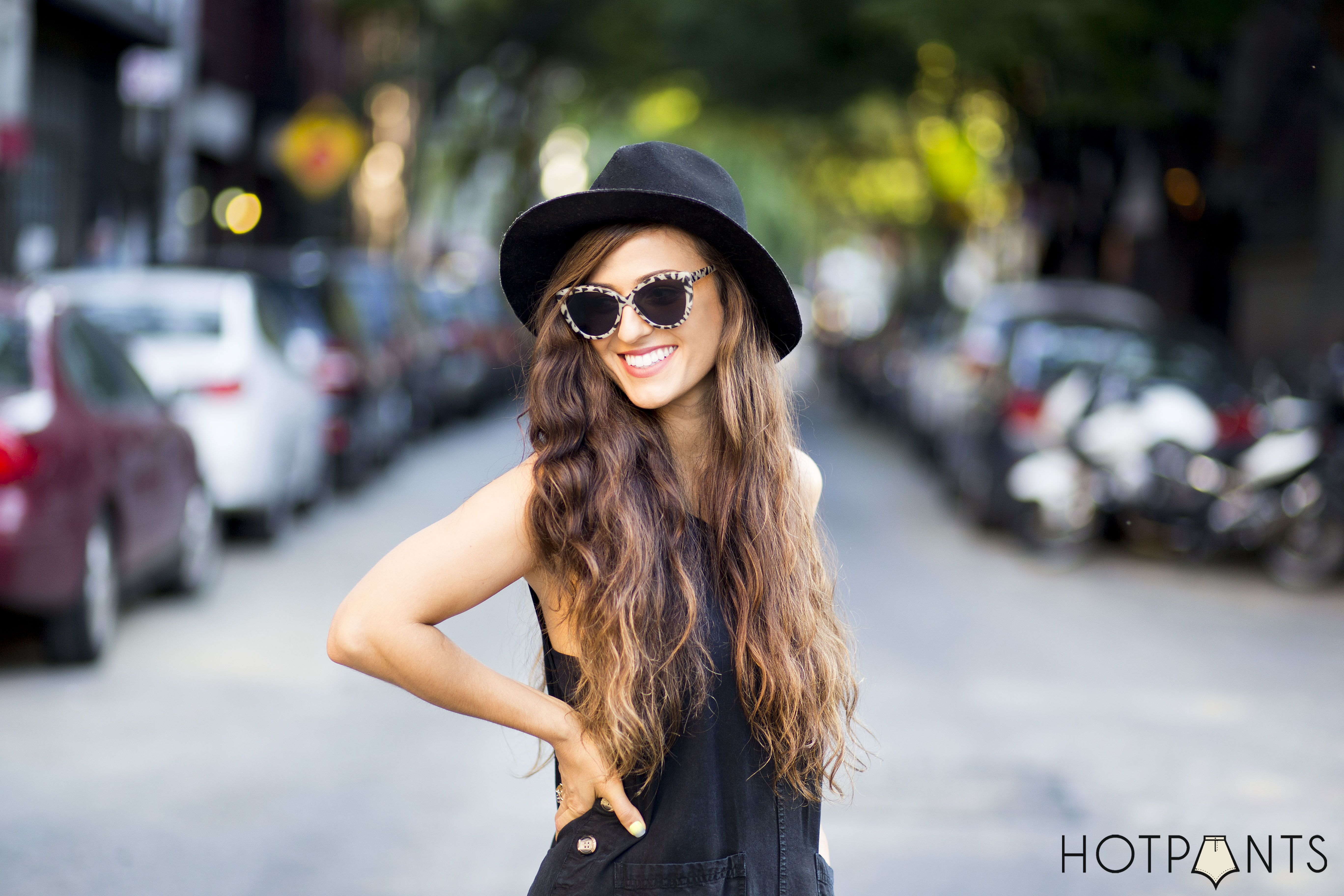 Wearing
Lipstick : MAC Retro / Dress : Talbots (thrifted from Goodwill) / Hat : A-OK for OAK / Sunglasses : Cheap Monday / Shoes : Jeffrey Campbell / Backpack : Vintage / Ring : H&M
Photography : Ariel Romero

Follow Hotpants